Michigan has become a center for food truck owners looking to start their own businesses. The state offers a variety of incentives for entrepreneurs who want to open a mobile eatery.
Food trucks offer a unique dining experience. They allow customers to try new foods they might otherwise never get to taste. Whether it is homely classics, or food across the globe, food trucks are known to create some of the tastiest snacks on the planet. Plus, they provide a great opportunity for anyone to start a business.
Michigan is a great state for starting up a food truck business. There are currently over 1,000 food trucks operating in the state. This number continues to grow as more people discover how easy and affordable it can be to start a food truck business.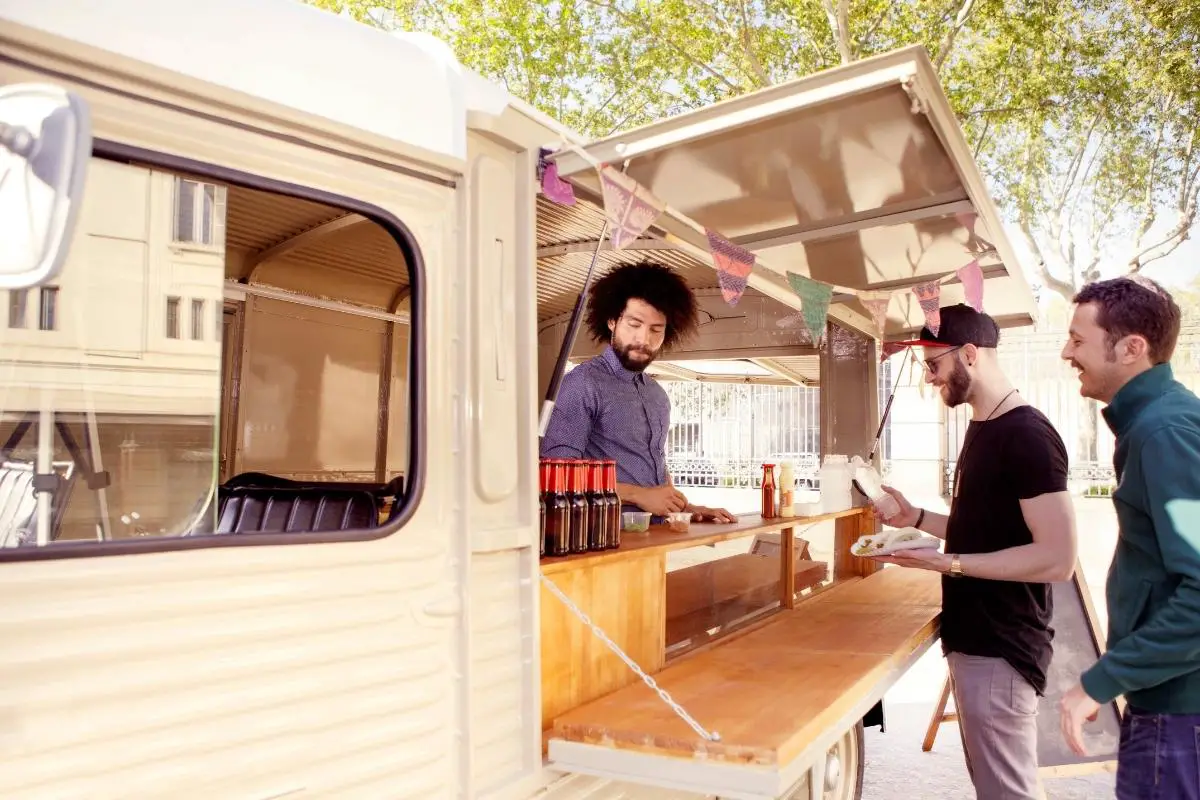 In this article, we'll take you through all the details about how to operate a successful food truck business in Michigan. We will also cover the different types of licenses and permits required by the city where your food truck operates.
We hope that our guide provides an excellent resource for those interested in opening a food truck business.
How To Start A Food Truck Business In Michigan
First, we should consider what a food truck is.
A food truck is essentially a mobile food vendor. It can be used as a permanent location to sell food or as a mobile unit that moves from place to place. A food truck will have a kitchen inside, which is used to prepare snacks and meals. This can be from portable equipment to high-end built-in kitchens.
They're very popular, as it's easy for the public to grab a bite to eat, without having to wait in line and order from a restaurant.
Even though there's always a line at food trucks, it's designed to be fast-moving. Some food trucks offer tables and chairs for customers to sit in, but many do not offer seats. Seating is not vital for food trucks, which can be a great money saver. 
Starting a food truck in Michigan is a great idea. Michigan is full of great restaurants, and there are plenty of food trucks gaining tons of profits. 
The first factor to consider before starting a food truck business in Michigan is the competition. 
It's vital to see what other food truck vendors are selling, and what their unique selling point is. This way, you can make sure that your business is different. If you create a business that's the same as everyone else, you will not get loyal customers, as there is nothing appealing about your food truck.
It's important to know what business you want to create before you start making further plans.  
Create A Plan For Your Food Truck Business
Once you've decided what type of business you want to start, you need to create a business plan. It's impossible to create a successful business without having a business plan. You need to know everything about your business and all of your aims and objectives. 
Here are a couple of factors that potential food truck owners should consider:
Location – Where do you want to set up your food truck? Is it near a park, school, or somewhere people congregate?
Menu – What kind of menu items will the food truck serve? 
Marketing – How will you market your brand? Will you use social media like Facebook and Twitter? 
Business License & Permits – Do you need any special permits or licenses to run a food truck?
Pricing – What will the food items be priced? 
Customers – Who is the target audience?
Insurance – Is insurance necessary?
Staff – Will staff be employed?
Profit – When is the business expected to create profit?
Expense – How much are the expenses? 
All of these questions should be answered before beginning your food truck journey.
Register Your Business
Before you begin operating a food truck, you'll need to register your business with the state of Michigan. The application should be submitted to the Michigan Department of Treasury. 
The process is fairly simple and can be completed online. It's necessary to register the business and is classed as illegal if a business is not registered. It costs between $100 and $300 to register a small business in Michigan. 
Get A Food Truck And A Commercial Space
The next step is to invest in a food truck. 
There are three different methods of buying a food truck: 
1) Buying a new food truck – this is a popular method, for those who can afford it. If money is not an issue, then buying a new truck could be a great advantage. It means it should have an up-to-date kitchen that needs no updating. It can be a time-saver, but it's expensive. 
2) Buying a second-hand food truck – this is a very common method. Buying a secondhand food truck can be a very smart option, as it means mega savings. Some food trucks may need a lot of updating, but other food trucks should be in good condition. The price usually reflects the standard of the truck. 
3) Renting a food truck — the last option is to rent a food truck. This is a great idea for those who cannot afford to buy a food truck. The only issue is that it can cost more overtime to rent a food truck, rather than buy one. However, it may be good for those who are unsure whether the industry is right for them. 
Next, it's vital that a food truck owner has a commercial space. 
While food trucks can change location, they require permits. This means whatever location you plan to sell food, you need to make sure you have a permit for it. Without a permit, this is classed as illegal. You must also ensure that the area where you're selling food is safe. 
Obtain The Necessary Operation Permits And Licenses
Once you've purchased a food truck and secured a commercial space, it's time to obtain the necessary permits and licenses. 
First, there is the Mobile Food Vendor (MFV) permit – this is the most important type of permit. It allows the food truck to operate within city limits.  A Temporary License is vital for any food truck owners who want to serve at any events, such as community fairs. It lasts for up to two weeks but is only for one event at a time. 
A Public Health Inspection Certificate is another license needed. It allows the food seller to prepare food without any health issues. It's issued by the State of Michigan. 
Obtain Food Truck Insurance
Food truck insurance is vital for anyone running a food truck. It covers your vehicle, your employees, and yourself. It's essential to get insurance because it protects all parties involved. 
Likewise, it's advisable to purchase liability insurance so that if someone gets injured while eating from your food truck, you will be covered. Liability insurance is required by law. 
It's also a legal requirement to carry workers' compensation insurance. This is vital because it covers all employees working on your food truck. 
You must also ensure that you have adequate insurance coverage. These include property damage, auto liability, medical payments, etc. Lastly, you must ensure that you have sufficient coverage for your employees. This includes life, disability, unemployment, and worker's compensation. 
These are just some things you must do before starting a food truck business.
How Much Does A Food Truck Cost In Michigan?
The price of a food truck can vary. The price will depend on whether the food truck is brand new, or whether it's secondhand. Then, it also depends on the quality of the secondhand food truck.
Entrepreneurs who plan on buying a food truck can expect brand-new food trucks to cost between $70,000 and $150,000. Prices can be even higher, depending on the brand of the truck. 
A second-hand food truck can cost between $20,000 and $70,000, depending on the quality. Many of the cheaper trucks will need to be updated, and may not have a modern kitchen area. However, it can sometimes work out cheaper to buy a used truck and update it, rather than buy a new food truck.
Renting a food truck is also another option. The price of renting a food truck in Michigan can vary. On average, the price is between $1,500 and $3,000 per month. 
Can Food Trucks Sell Alcohol In Michigan?
Currently, food trucks can sell alcohol in the state of Michigan. 
Any food truck owners that are planning on serving alcohol, need to apply for a liquor license. A liquor license allows you to serve alcoholic beverages at your establishment. You'll need to complete a form and pay a fee. The license is valid for two years, after which you'll need to renew it.
A food truck owner needs to be careful when serving alcohol. They must adhere to the rules set out by the Liquor Control Commission. If they don't, then they could face fines or even jail time. 
Food Truck Inspection Checklist Michigan
It is crucial that all food truck owners are prepared for the truck inspection. Truck inspections can occur yearly, sometimes twice a year. In certain situations, business owners who fail the inspection will have to close until they fix the issues raised. 
Here are a couple of examples of what to expect when preparing for a food truck inspection: 
How many employees work at the company? 
Are all the employees trained in food safety?
Is there enough lighting inside the food truck?
Is the floor clean?
Does the food truck have proper ventilation?
Do the employees wear gloves while handling food?
Is there a fire extinguisher? 
Are there enough trash bins? 
​This is not a definitive version of the checklist. It does, however, show examples of what you may be facing.  
Food Truck Fire Inspection Checklist Michigan
If you're planning on opening a food truck business, then you should know about the fire inspection process. A food truck fire inspection usually happens yearly.
Below are some examples of the types of questions on a fire safety checklist: 
Have you had any fires in the past?
Are you insured for fire damage? 
Do you have an alarm system?
Do you have a fire extinguisher?
Do you have any flammable materials stored near your cooking equipment?
Do you keep your food safe from contamination?
Do you have an emergency exit?
Do you have smoke detectors?
Do you have carbon monoxide detectors?
​This is not a definitive version of the checklist. It does, however, show examples of what you may be facing.  
Frequently Asked Questions 
Are Food Trucks Profitable In Michigan? 
Food trucks can be profitable in Michigan, but it depends on the location the food truck is parked. If the food truck is parked in a busy location, it will gain more customers. If the location is remote, it's more likely to lose money. 
What Type Of Food Is Popular In Michigan? 
Michigan has a wide variety of foods available. From pizza to sushi, there's something for everyone. Some of the most popular foods include pizza, sandwiches, soups, burgers and Mexican cuisine. 
Is It Better To Buy A Brandnew Food Truck Or A Secondhand Food Truck?
This depends on the individual and the brand.
Overall, buying a secondhand food truck can save thousands of dollars. The only way it can lose money is if the food truck is in bad condition, and is likely to break down. It could also be that the amount of upgrades the food truck needs is underestimated, which makes it much more experience. 
Summary 
In this article, we've covered everything you need to know about starting a food truck business in Michigan.
We hope that by reading this guide, you'll be able to make informed decisions about starting a food truck in Michigan. We wish you good luck!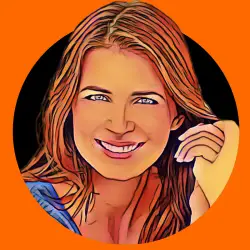 Latest posts by Hilary O'Shea
(see all)