Running a food truck is a very exciting but potentially fraught endeavor. There are many joys associated with the job, such as travelling all over to deliver great-tasting and beautifully presented food, but there are also loads of things that you need to consider if you want a food truck business to be a true success.
Of course, the first initial investment you will make when starting a food truck business is the truck itself!. There is a wide range of food trucks on the market that range massively in terms of size, shape, and capacity. Some are purpose-built to act as food trucks, while others are built from ordinary converted trucks. 
When buying a food truck of your own, there are multiple things that you will need to consider in order to ensure that you are getting the right truck for your needs. From manufacturers to costs, to mileage. 
If you're looking to start a truck of your own, but you find yourself daunted by the prospect of buying the truck, make sure to read on below to find out how much you should spend, and whether you should be new or used!
How Much Does A Food Truck Cost?
In order to answer this crucial question, we need to consider whether you will be purchasing a new or used truck. Newer trucks may be built from the ground up to operate as food trucks and may cost slightly more.
Older and used trucks, on the other hand, will likely be cheaper but maybe slightly lower in quality, due to already having been used. 
Let's take a closer look at the kinds of prices you can expect when buying both new and used food trucks.
How Much Does A New Food Truck Cost?
Buying a newer food truck is definitely the more costly option, but it offers numerous benefits that may make that higher price tag much more worthwhile. 
On average, if you were looking to purchase a newer truck you should expect to spend around $75,000 to $200,000. This might seem quite a daunting price range, especially towards the $200,000 range. However, considering the benefits that a new truck can bring, these costs will often be very worthwhile.
Newer trucks will have pristine parts and features that have not yet been used, which means that a newer truck will have a much greater lifespan, and will be operating perfectly well into the future. 
As well as this, many food truck manufacturers may even be willing to make food trucks to your own specifications. Say you needed the oven in your truck to be of a certain size, many manufacturers may be able to make small changes during the production process to meet your needs.
Buying a new food truck may also prove beneficial if the manufacturer provides a healthy warranty. A warranty can help to give you peace of mind, should you find that your truck encounters any errors or faults as you work. 
Generally, the more modern and up to date that a truck is, the more expensive it will end up being. The cost might also be different depending on who you purchase your truck from. 
Certain manufacturers may have more prestige within the industry, and thus can afford to charge a little more. And, of course, the price can also differ depending on which dealership you purchase from.
What Should You Expect In A New Food Truck?
A new food truck should contain all new parts and components, including the kitchen equipment, the interior, and the exterior. These items will come with their own warranties, so you won't have to worry about finding replacements for them later on down the line. 
Newer parts are great because you can be sure that they will last longer, as they have yet to be used, and thus still have a full life ahead of them. This is a great reason to buy new, as it will take many years before you have to replace any parts of your truck.
Advantages Of New Food Trucks
The kitchen appliances within a new food truck will likely be more modern, so you can cook with far more precision and expertise than ever before!
This can be another great reason to buy a brand new food truck, as the business often requires that you can create food at a quick pace to meet high demand, especially during lunch rushes. 
One of the biggest advantages of a newer food truck is that everything you are buying within the truck is brand new, and thus will perform much better, and last for much longer.
This is very important for food truck owners, as reliability and consistency of performance are crucial to success. No owner wants their truck to suddenly break down while serving a rush of customers!
Food truck manufacturers and dealerships may also offer very sizable warranties, to give your further peace of mind, should the unlikely event of breakdown occur. You won't be footing expensive repair costs which could prove disastrous to a new truck business.
Disadvantages Of New Food Trucks
Of course, the biggest downside of a brand new food truck is the significant investment. A new food truck will cost far more than a used one, which could prove to be a little too much for anyone who is just getting started in the industry.
If one were planning to buy a brand new food truck as their first truck, they would need to be 100% sure that it is a worthwhile investment, and they would need to ensure that they have a watertight food truck business plan. This is so that the entrepreneur can be sure that they will make enough profit to recoup their losses from buying the truck.
This is largely why buying a new food truck is often considered to be reserved for those with plenty of experience in the industry.
As well as this, buying a custom-built food truck could be quite a hefty investment of both time and money. Custom-built trucks will take far longer to be built than a standard model truck. If you are planning to buy a custom truck, then you should ensure that your business can survive during the time spent building said new truck.
How Much Does A Used Food Truck Cost?
The price of a used food truck can vary massively. It can be affected by the quality and condition of the food truck, who you are buying it from, as well as a myriad of other factors.
On average, you can expect to pay anywhere between $28,000 to $100,000. This may come as somewhat of a surprise, as, if a used truck were to reach the $100,000 range, then it would be more expensive than some new models.
However, a used food truck at this price most likely will still be in very good condition, and the price will have been decided entirely by the dealer. This is why you need to be extra cautious when buying a used food truck, as you need to be sure that you are getting the exact value for your money. 
You may even be able to get a used food truck for much lower if it is in fairly rough condition and needs to be refurbished. However, in such a case, you would need to consider how much a refurbishment would cost to get a true overall reflection of the price.
If you wanted, you could also purchase an actual truck and convert it into a brand new truck, but this could have numerous considerable additional costs, as you would need to hire numerous contractors to see your project through to completion. 
Buying used is generally recommended as the best option for anyone who is looking to start in the food truck industry, as they cost far less which is crucial for a business that is attempting to get off of the ground. Once your truck business proves to be a success, then you can eventually move over to using a newly built truck!
Advantages Of Used Food Trucks
Easily the greatest advantage of a used food truck is the price. Buying food trucks used allows you to save far more money, and saves you the worry that you might be investing too much into a business that has a risk of failure. 
Knowing that you are receiving a food truck for a far reduced price also helps you to come to a decision more quickly, so you can get right to selling your tasty food on the city streets. 
Used trucks also come with all equipment already installed, and you can be sure that all of it works to a high degree, as it has previously served a prior owner very well. However, you must make sure that the dealership discloses any and all faults or problems with a food truck before you put any money down for it. 
Disadvantages Of Used Food Trucks
One of the biggest disadvantages of buying a used food truck is the potential inherent risk. While used trucks may have been fully checked and verified as being in full working order, it is never 100% guaranteed that problems will not arise with any part of the truck.
This is especially worrying, considering that used trucks most often do not come with a sizable warranty, so any problems must be tackled completely out of the entrepreneur's pockets.
As well as this, if you were to buy from an untrustworthy dealership, you may find that the dealership actively chooses not to disclose major issues or problems with the truck to increase the likelihood of you making a purchase.
This is why you must make a point of checking the credentials of any dealership you use so that you don't get ripped off completely. 
You may also find that you have to spend slightly more when buying a used food truck in the long run. While the initial cost of the used truck may be very low, you may find that you soon have to spend a premium on costly repairs, maintenance, and replacing parts.
This can cause the price to very steadily creeping up until, before you know it, you're spending more than you may have for a newer model. This is why it is also crucial to fully inspect any used food truck before you invest in it. 
Renovating a used truck may also be more expensive than simply buying a new truck, as you will have to hire contractors to get the job done.
Buying a used truck requires far more research and homework to be done to ensure that you do not overspend. But, provided you know what you are looking for, you can save a great deal more than if you were to buy a brand new one.
Where Can I Buy A Used Food Truck?
Now that you've decided you want to buy a used truck, you need to find the right place to buy one. The first thing you must make sure to do whenever looking at dealerships is to check their credentials. Ensure that they are licensed and that they have a good number of years of experience.
You might also want to check prior customer reviews. This helps to prevent you from getting ripped off.
You generally have two options when it comes to choosing a dealership. You can go for an online dealership or an in-person dealership.
Online dealerships are plentiful, and many within your local area can be found via a quick google search. Google will also show you reviews from previous customers, so you can make an informed choice on where you will purchase from.
You can also check online websites such as eBay and Craigslist to see if there are any small local sellers that can give you a good offer on any trucks they are selling.
However, it can be slightly more difficult to verify that sellers on these websites are trustworthy, as they are not officially represented by a trusted dealership, nor are they represented by eBay or Craigslist themselves. 
There are also numerous websites online that can point you to lists of verified and reputable dealerships, so that you can be sure that you are buying from the right people every time, and that you are buying from stores that are trusted by those already within the industry. 
One great website we've had the pleasure of exploring ourselves is UsedFoodTrucks.Com. This website gives you all of the control you could need to help you to find your dream food truck, no matter where you are in the United States. It has a comprehensive inventory of food trucks, so you can easily find what you need. 
The website also allows you to choose a specific type of food truck, such as trucks with pizza ovens, or trucks for making coffee. This is great if you need a highly specialized type of equipment.
It truly offers you an unparalleled sense of control so that finding the truck of your dreams is just a few steps away. You can even choose the year in which the truck was first built! It's truly mind-blowing!
Where Can I Buy A New Food Truck?
Buying a new food truck comes with a slightly lower risk, though you should still make sure to check that you are buying from trusted dealerships that have the correct certification and that have a high concentration of positive customer reviews. 
You can find local dealerships in your area with a simple google search or by looking through a directory. 
Considering the often hefty price tags of new trucks, you should try to make a point of visiting a dealership in person, so that you can inspect their products personally to ensure that it is worth the price they are charging. 
Making a hefty investment in a food truck online without ever seeing the vehicle for yourself is incredibly risky, and you may find yourself left with a food truck that doesn't meet your needs, but that you have already paid for in full.
Visiting a dealership in person is also a great way to build a rapport with the dealership, and begin negotiating prices.
As well as this, many dealerships or food truck manufacturers may also be able to make custom changes to your truck based on your specifications such as if you need a specific kitchen layout. This is far easier to negotiate in person than in a series of emails!
How Much Does It Cost To Rent A Food Truck?
Renting is another option that you could try, should you find the prospect of buying your new food truck rather daunting. Renting can be a great way to get started in operating a truck without paying too much.
On average, you should expect to be paid within the range of $1,000 to $5,000 per month. This takes away the need to fully invest in a truck before you are sure the business will be a success. 
However, there are slight risks inherent in renting a truck. For one, you cannot customize it to represent your brand image. This could prove troublesome, especially considering that, in order to succeed, trucks need to stand out from the crowd. 
You also need to be far more careful when operating a rented truck, as any damage incurred to the vehicle will be charged to you. Incurring plenty of damage costs can see your prices steadily sky-rocketing, which you definitely do not want!
How Much Does It Cost To Fuel And Power A Food Truck?
Inevitably, you're going to need to fill your food truck up with fuel so that you can hit the road and head to all of your hungry customers. The cost of frequently filling up a truck can vary significantly based on a number of factors, but you will generally find yourself spending, on average, $250 to $500 per week. 
The factors that can affect fuel costs tend to be the size of the vehicle, and how often and how far you travel. If you are frequently travelling long distances to operate your business, then you may be spending more on fuel. If you feel you are spending too much on fuel, then you may want to try targeting areas that are closer together. 
Another factor that increases fuel costs is weight. If you have numerous staff and equipment within your food truck, then this will increase your fuel cost, as more fuel will be needed to carry greater loads.
Most food trucks make use of electricity generators to access power even in places where they cannot access mains electricity. These tend to be fueled by gas and diesel, so you must make sure to factor in the electricity that your truck needs when you are calculating your fuel costs. 
Conclude
Operating a food truck is no small feat. It comes with some pretty heavy costs and some frequent troubles that you will inevitably encounter.
One of the biggest costs that you will face in your truck endeavor is that of the truck itself. Thus, you need to make sure that you are always getting exactly what you paid for and that you are getting true value for money.
Trucks can cost quite a pretty penny regardless of whether you are buying used or brand new, so we hope we have helped you to put the potential costs all into perspective!
Frequently Asked Questions
Are Food Trucks A Good Investment?
Provided you have a very strong business plan, you know your target market, and you have a great understanding of the food truck market, buying a truck of your own can be a very worthwhile investment. However, you must ensure that your business is profitable enough to recoup any losses spent in acquiring your truck.
How Much Do Food Trucks Make?
Provided you are situated within a well-populated area, a successful food truck business can make in excess of $20,000 dollars every month. Some of the most successful make over $50,000 per month!
Why Do Food Trucks Fail?
Food trucks often tend to fail due to inaccurate expectations. Many people head into the industry expecting a carefree and freewheeling lifestyle, but trucks require a full-time investment of time and money to truly succeed. 
Food trucks can also fail due to bad food and service.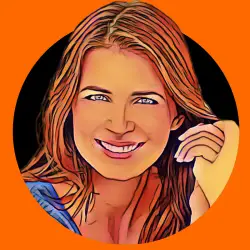 Latest posts by Hilary O'Shea
(see all)