A food truck is a mobile kitchen that serves prepared foods to customers in public places, such as parks and streets. Food trucks are popular with the general public because they provide fast service at low prices. 
They can be found on street corners, sidewalks, festivals, fairs, farmers markets, and other events throughout the United States. 
Ohio has a long history of serving delicious food. The state's cuisine includes everything from Italian-American dishes to barbecue, Mexican food, soul food, and more. And the offerings from food trucks are no different.
If you're looking to open a food truck in Ohio then you have come to the right place. In this article, we will look at everything you need to know to get you started.
How To Start A Food Truck Business In Ohio
In the past, food trucks were only available in a few cities. However, with the rise of mobile technology and social media, food truck owners can reach millions of people at any given time. 
If you're interested in starting your own food truck business, then this is the definitive guide for you!
In this article, we will cover everything from how to start a food truck business to where you can find good locations to park your food truck. We will also give you some tips on marketing your food truck and what it takes to be successful.
Create A Plan For Your Food Truck Business
Creating a plan for your food truck business is one of the most important things you can do to ensure success. This is especially true if you are starting from scratch and have no experience in running a food truck business.
It's also important if you already have a food truck but want to expand or change up your menu. The first step in creating a plan for your food business is to determine what type of food truck you want to run.
There are many different types of food trucks including:
Hot Dog Trucks
Burgers & Sandwiches
Tacos
Pizza
Seafood
Vegetarian
Once you decide which type of food truck you would like to run, then you need to figure out what equipment you will need to make that possible. You should consider all aspects of running a food truck business such as:
The size of your food truck
How much space do you need to store your food
What type of kitchen you will use
Where you will park your food truck
What type of fuel source you will use
How much money you will spend each month
How much money you will earn each month
You may not think about these details when you initially get started, but they are essential to making sure your food truck runs smoothly.
Having everything written down before you begin your food truck journey will enable you to foresee any issues before they arise.
Register Your Business In Ohio
Before you even open your doors for business, you must register your business in order to obtain an official business license. This is necessary because, without a proper business license, you cannot legally operate a food truck business in Ohio.
Registering your business is easy and there are several ways to go about doing so. One way is to contact your local city hall and ask them to help you apply for a business license.
Another option is to visit the website of the Ohio Department of Commerce and apply online.
Get A Food Truck And A Commercial Space In Ohio
There are two main requirements you will need before opening your doors for business: a food truck and a commercial space. There are several factors you will need to take into consideration when choosing a food truck. These include:
Size of food truck
Parking availability
Accessibility
Location
Hours of operation
Cost of rent/lease
When selecting a location for your food truck, you will want to choose a place that has plenty of parking available and is located somewhere easily accessible for potential customers.
When choosing a truck, you will need to make sure that the truck will be suitable for your requirements.
It will be a worthwhile exercise to look at what second-hand trucks are available before buying a new one as these will already be kitted out to begin trading straight away.
Obtain The Necessary Operation Permits And Licenses In Ohio
In order to operate a food truck in Ohio, you must obtain a license from the State of Ohio Department of Agriculture. You can apply for this license online or by visiting an office near you. Once you receive your license, you can then begin operating your business.
You should note that you cannot sell alcohol without a separate license from the State of Ohio Department of Liquor Control.
You should also note that you cannot sell hard liquor without a separate license from either the State of Ohio Department Alcohol Beverage Commission or the State of Ohio Division of Fire Marshal.
There are two types of permits needed to operate a food truck. A Class B permit requires only proof of liability insurance, while a Class C permit requires proof of workers' compensation insurance, along with additional documentation.
As part of your application process, you will be asked to provide proof of liability insurance, proof of workers' comp insurance, and proof of a clean driving record. If you already have a Class B or C permit, you will need to submit copies of your current policy.
Once you have received your permit, you will be required to renew it every year. There are several ways to do this. For example, if you want to change the address where your permit is registered, you can simply call the ODNR office and ask them to update your records.
Alternatively, you can register online through the ODNR website. You must renew your permit within 30 days prior to its expiration date.
Obtain Food Truck Insurance
Food truck insurance is a necessity and it is important that you get these policies in place before opening. Food truck insurance will cover you against both damages to your vehicle, any liability claims made from members of the public, and will also cover you against the following:
Liability
Property damage
Injury to people
Damage to property
Vehicle damage
Medical payments
Uninsured motorist
Other perils
How Much Does A Food Truck Cost In Ohio?
The cost of a food truck can vary depending on the type, size, age, and location. Generally speaking, this can range from an average of $5,000 for a small food truck, to upwards of $60,000 for a large, new truck.
We would always advise taking a look at selling sites such as eBay or Craigslist for what's on offer at auctions in your area. This will also give you a good indication of how much you should be looking to spend.
Can Food Trucks Sell Alcohol In Ohio?
The state of Ohio has allowed for alcohol to be sold from food trucks since 2016. However, the law does have some stipulations that must be met.
First, food trucks can only serve alcoholic beverages during certain times of the day. Specifically, they will be permitted to sell from 11 am until midnight Monday through Saturday, and 12 pm to 2 am on Sunday.
Second, food trucks will also be limited to serving no more than 500 drinks per day.
Lastly, food trucks will still be prohibited from selling hard liquor.
Food Truck Inspection Checklist In Ohio
The Ohio Department of Agriculture (ODA) has developed a checklist to help ensure that food trucks are following all the rules and regulations for operating in the state.
The food truck inspection checklist in Ohio is a great way to ensure that your mobile business complies with all of the rules and regulations. By following this list, you can make sure that you stay within the guidelines when it comes to your mobile restaurant.
The checklist for food truck inspections is listed below:
Are your vehicles inspected before use?
Do you have proper insurance coverage?
Is your food safe?
Have you been properly trained?
Do you follow good sanitation practices?
Do you comply with any special requirements?
What are your hours of operation?
How much food do you plan to sell?
Are you licensed to sell alcohol?
Does your menu meet nutritional guidelines?
Do you offer gluten-free options?
Can you accommodate vegetarians?
Do you accept credit cards?
Do you charge a service fee?
Do you require reservations?
Do you plan to sell prepared foods?
Do you sell prepared foods?
The ODA will not inspect your vehicle unless it meets certain criteria. This includes having a valid inspection sticker, being less than ten years old, and having no major structural damage.
The ODA does not conduct inspections after 6 pm. However, they may request information regarding your operations during these times.
Food Truck Fire Inspection In Ohio
In order to successfully open a food truck, you need to take care of a number of important details. One of the most important aspects of running a food truck is ensuring that it passes fire safety inspections. If you don't pass the test, you could face fines or even be forced to close down your business.
Fortunately, there is a simple process that you can go through to get your food truck inspected. All you need to do is contact the local fire department and ask them to come out to your location.
When they arrive, they will check your kitchen and other areas where fires are likely to occur. They will also look at the cooking equipment, including grills and stoves. Once they finish their inspection, they will give you a report detailing what needs to be fixed.
The next step is to fix the problems identified by the inspector. Then once everything has been corrected, you can schedule another inspection from the fire department.
It's important to note that the cost for each inspection varies depending on the city. Some cities have free inspections while others charge anywhere between $50-$100 per visit.
Why Choose Ohio To Open A Food Truck?
The food truck industry is booming. In the past year, there has been a 600% increase in new food trucks opening across America. Many people are now choosing to invest in a food truck because they see it as a viable option for starting a small business.
There are many advantages to operating a food truck instead of owning a brick-and-mortar restaurant. For starters, food trucks in Ohio are exempt from paying sales tax. This means that if you decide to operate a food truck in Ohio, you won't have to worry about collecting taxes on all of your profits.
Another advantage of operating a food truck is that you can choose when you want to work. You can start working whenever you like without worrying about whether or not you'll have enough customers to keep your doors open. 
Ohio is full of opportunities for starting a food truck business with lots of space to start.
Lastly, Ohio is a great place to live and work! The people are super friendly and food is big business in Ohio. For a food truck business, Ohio is a great choice!
The Best Food Trucks In Ohio
There is an abundance of food trucks throughout Ohio so choosing the best food truck is not something we take lightly. Here are our top 3!
>
This Southern-style food truck has the best comfort food around! The Shrimp & Grits, Bourbon Chicken, and Mac & Cheese are truly something special.
Check out their menu and get yourself there pronto!
>
If you're attending a sporting event in Ohio, chances are you've seen a Dos Hermanos Taco Truck. And there's a good reason why this truck franchise has secured catering deals with stadiums throughout the State! 
Their Tacos are the best around. True Mexican food on the go!
>
This small chain of food trucks offers a large range of delicious offerings from their light and delicious grilled chicken salads, to their mouthwatering and juicy cheeseburgers!
Check out their website to see the different truck locations and take a look at their menus. Although we wouldn't recommend this if you're hungry!
Frequently Asked Questions
How Do I Start A Food Truck Business?
After figuring out your business plan, the next step involved in how to start a food truck is getting the necessary permits and business licenses, and registering your business. 
How Many Employees Will You Need?
In a small environment like a food truck, you obviously won't be able to have too many employees, but depending on your food, process, and the demand you may face, you'll want to consider hiring help.
What Are The Requirements For A Food Truck Inspection?
Most inspections are conducted to at least verify the following: Proof of ownership, identification, and license of the vehicle. 
What Are The Regulations For Mobile Food Sales?
Anyone selling food from a truck, trailer, cart, or other mobile rigs must follow state, county, and city regulations regarding mobile food.
What Is The Liability Insurance Policy For Mobile Food Vendors In Ohio?
The amount of liability coverage is dependent on the type of vendor: $1,000,000 for motorized mobile food vending trucks or trailers $300,000 for pushcarts.
Final Thoughts
In conclusion, food trucks are a great way to start your own business. However, before you decide to invest in one, you must first consider all of the factors involved.
Make sure that you research what will be involved for you if you decide to open a truck in Ohio. You will need to be prepared to spend significant time and finance to get you started. 
Fortunately, if that's you, we have hopefully covered all bases to get you off the ground running!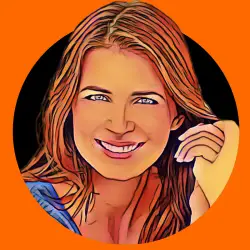 Latest posts by Hilary O'Shea
(see all)