California is a state that is known for its great food, and it's no surprise that the food truck industry is booming in the Golden State. From San Diego to Sacramento, there are over 1,000 trucks operating throughout the state.
Some have been around for years, while others are newcomers. These mobile eateries can be found in many different places including parks, festivals, fairs, shopping centers, schools, universities, and even airports.
These trucks offer everything from gourmet burgers and tacos to sweet treats and ice cream. They also feature some of the best eats on wheels!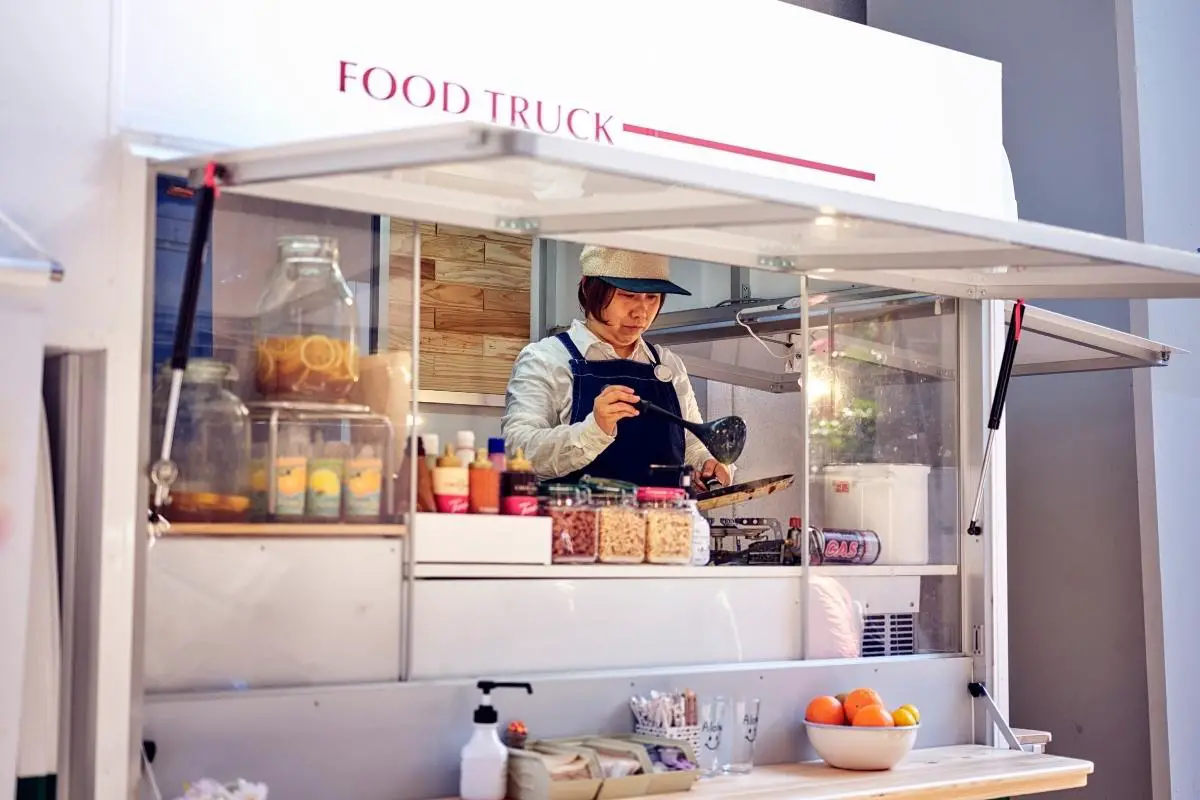 If you're looking to open a food truck in California then this handy guide will arm you with all the information you need to get you started.
We've also included our favorite food trucks in California for you to try out the competition.
So let's dig in!
How To Start A Food Truck Business In California
California is one of the most popular places to start a food truck business. The state has more than 1,000 cities and towns with populations of over 100,000 people.
This means there are plenty of potential customers for your food truck business. If you want to be successful in this industry, it's important that you know how to run a profitable food truck business in California.
There are many things to consider when starting a food truck business. First, decide what kind of food you plan to sell. Are you going to specialize in burgers, tacos, pizza, sandwiches or something else? Next, find out if you need a permit to operate a food truck business.
You may also need to get a license from the city or county in which you plan to park your food truck. Finally, figure out whether you want to open a brick-and-mortar location or just focus on selling food via your food truck.
Create A Plan For Your Food Truck Business
Food trucks are food businesses that sell fast-food meals. You should create a detailed business plan about how you want to run your food truck. 
Your plan must include information about your business, such as what kind of food you serve, who your customers are, and how much money you make.
Also, write down the names of your employees and describe their jobs. Finally, list the equipment you'll need to operate your food truck and explain how you intend to use it.
Register Your Business
You must register your business before you can get funding and vendor licenses. Your liability exposure is high if you operate a food truck business without registering your business.
A limited liability company is the most popular choice for food trucks because it protects your personal assets from any business debts or claims. Opening a business bank account will help you create a business credit profile.
Get A Food Truck And A Commercial Space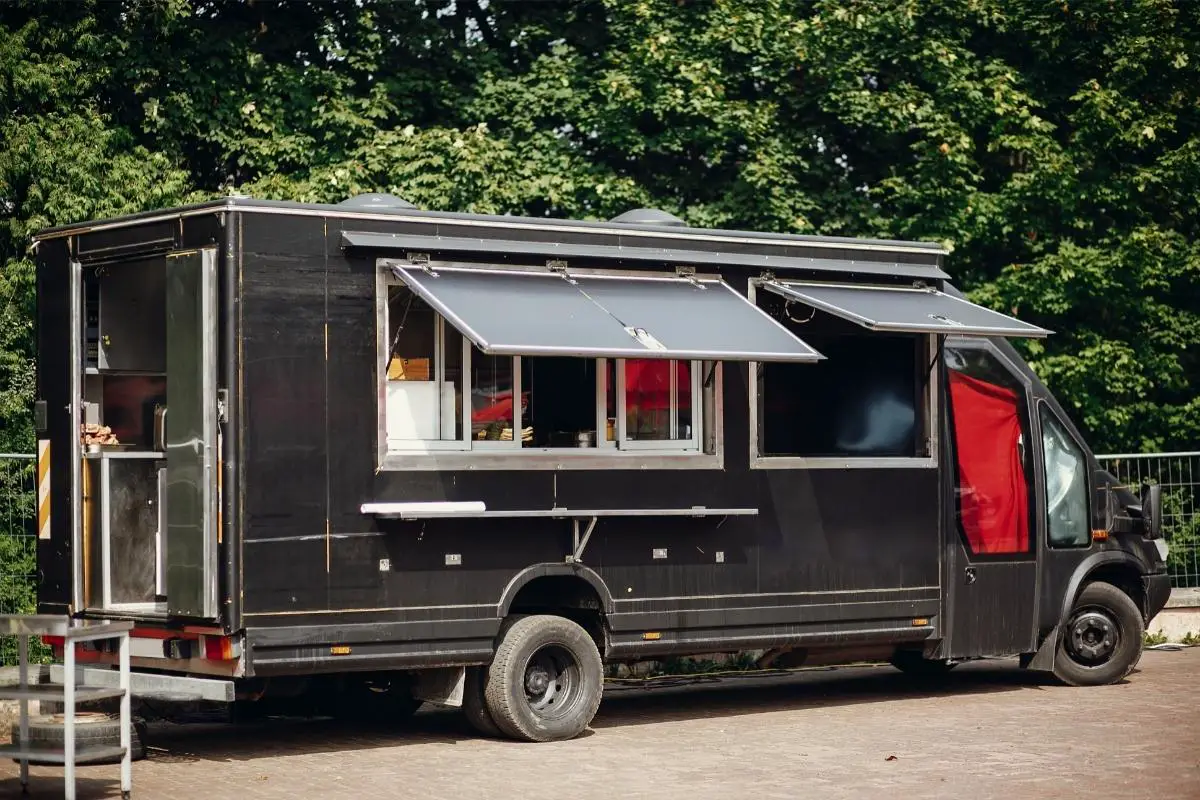 The state of California is a great place to start your food truck business. The state has some of the best weather in the country, and it's close enough to many other states that you can easily travel there for events or festivals.  
A good option to consider when purchasing your truck is through a food truck leasing program. These allow customers to rent a food truck for a set period of time. At the end of the lease, if the customer wants to purchase the truck, he/she may do so.
This option allows the customer to save money by avoiding the costs associated with buying a new vehicle. Before signing up for a food truck leasing program, check out the following tips:
Make sure you have enough money to cover your initial expenses, including the down payment and the cost of the truck.
California food truck licensing laws require that all the equipment in a food truck be certified by ANSI. You must also hire a professional to inspect your plans and make sure they meet standards.
Create a contract between yourself and a vendor regarding financing and liability. Get a lawyer to review the contract terms carefully.
If you want to purchase a food truck outright, be sure to do your homework in relation to how much the average costs are before splashing out!
When you are looking for a commercial space to house your truck, there are a number of things to take into account in California. Food trucks are usually parked at a designated location when not in use. To get a license, food trucks must partner with a commercial kitchen.
This means that if you don't own a kitchen, you'll need a rental agreement. You'll also need to secure a place to park your truck while you're not using it.
Obtain The Necessary Operation Permits And Licenses
A food truck needs many licenses and permits. Be sure to double-check with your city or county government before you start driving around town. You will need:
Tax ID
A Business License
Brand Trademark
A Registered Non-P.O Box Business Address
A Health Permit
A Mobile Food Facility Permit
A Food Safety Certification
Relevant Insurances
A Food Handler Permit
If you need help finding these permits or licenses, contact the appropriate licensing agency listed below:
California Department of Consumer Affairs
800 S. Grand Ave., Suite 1110 Sacramento CA 95814
916-445-1231
Obtain Food Truck Insurance
If you're a food truck owner, then you know the importance of having insurance. The same goes for any business that sells goods or services to customers. It is important to have an insurance policy in place so that your business can continue operating even if something happens.
There are different types of insurance policies available. Some are designed specifically for food trucks, while others are more general. Your insurance agent should be able to recommend the right type of coverage for your situation.
Food truck insurance covers the following:
Liability
Property damage
Injury to people
Damage to property
Vehicle damage
Medical payments
Uninsured motorist
Other perils
Food truck insurance is generally more expensive compared to other forms of insurance. However, you may find that some companies offer discounts for certain types of businesses.
To ensure that you receive the best possible rates from your insurance company, keep track of your claims history. If you file a claim within the first year of operation, your premiums could increase significantly.
Contact your insurance provider to learn about their current pricing structure. They will be happy to provide you with a quote based on your specific circumstances.
How Much Does A Food Truck Cost In California?
The cost of a food truck varies depending on the type and size. If you are looking to buy a food truck, it is important to know what kind of investment you want to make.
There are many different types of food trucks that can be purchased at various prices. They range from $5,000 to over $100,000. Some people prefer buying used food trucks because they have already been tested and proven to work.
Others purchase new food trucks because they like the idea of having something brand new and shiny. Regardless of which option you choose, you will need to consider several factors before making a final decision.
Can Food Trucks Sell Alcohol In California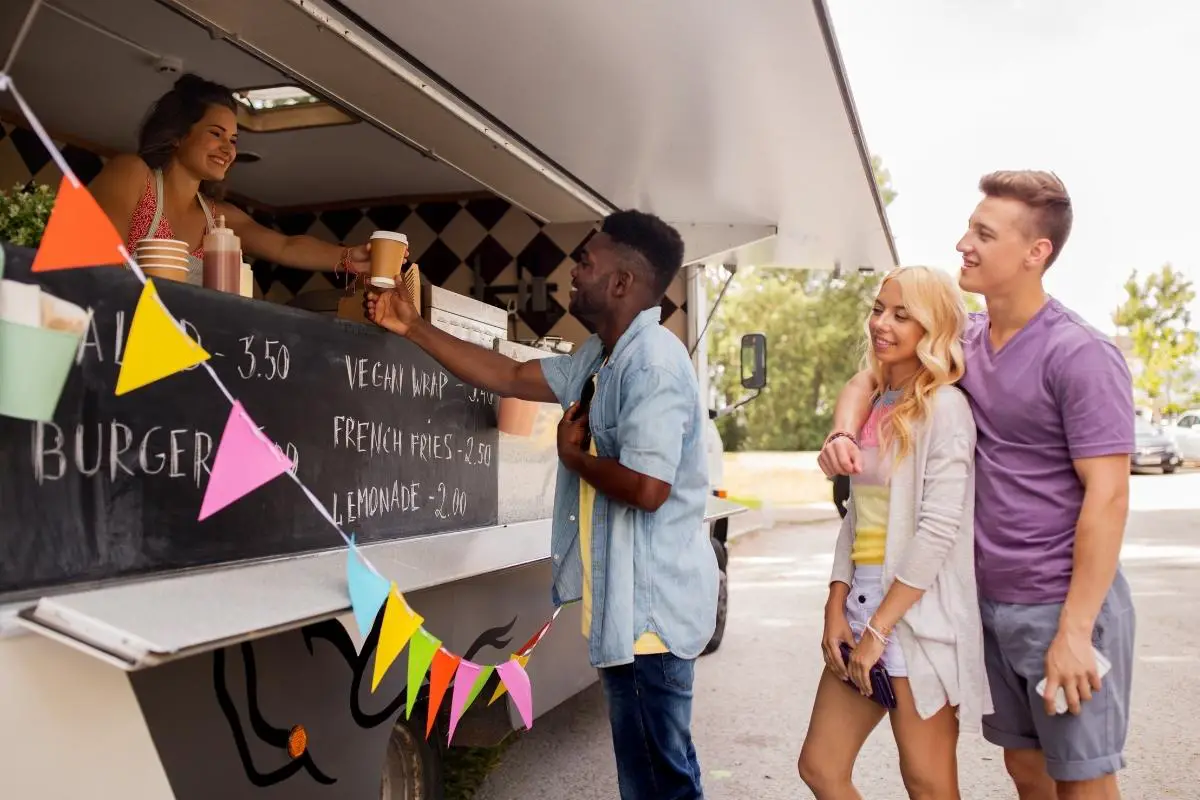 In California, there are specific rules you need to follow if you want to sell alcohol from your truck. The California Department of Public Health (CDPH) recently released a new set of guidelines for food trucks in the state.
The rules are intended to ensure that mobile vendors selling alcohol comply with all local and state laws governing the sale of alcoholic beverages. CDPH also clarified that food truck operators can't sell alcohol if they don't have a liquor license or an off-premises retailer permit from the State Beverage Control Board.
Food Truck Inspection Checklist In California
The following is a list of items that should be inspected by the Food Truck Operator and his/her employees before opening for business. This checklist will help you to ensure that your food truck complies with all applicable state laws, regulations, and ordinances.
Is there a valid city or county health permit on file? If not, obtain one immediately. It is the responsibility of the operator to provide proof of compliance with all health codes and requirements.
Are all equipment used in the operation of the food truck properly sanitized? Have all appliances been cleaned prior to use?
Does the food truck have proper signage indicating its location and hours of operation?
Has the food truck been inspected by a certified public health inspector?
Are all food contact surfaces clean?
Are all food service utensils sanitized between uses?
Are all kitchen facilities maintained at safe temperatures?
Do all employees wear gloves when handling food products?
Have any food handlers had their immunizations updated within the past year?
What are the names and addresses of all current employees?
Have all employees completed the required training?
Can the food truck operate safely during inclement weather conditions?
Is the vehicle equipped with a fire extinguisher?
Is the vehicle equipped and ready for emergency evacuation?
Is the vehicle equipped to handle spills and leaks?
Food Truck Fire Inspection Checklist In Texas
A fire inspection checklist is a list of items that must be checked by an inspector before your food truck can open. 
The purpose of this checklist is to ensure that all necessary safety measures are in place and that the restaurant complies with applicable codes, regulations, and laws. This checklist should include:
Fire extinguishers (in accordance with local ordinances)
Smoke alarms (in accordance with local codes)
Emergency lighting (in accordance with local code requirements)
Carbon monoxide detectors (in accordance with local ordinance requirements)
Ventilation systems (in accordance with local rules)
Electrical wiring (in accordance with local electrical codes)
Fire doors (in accordance with local building codes)
Emergency exits (in accordance with local law)
Exit signs (in accordance with local sign requirements)
Why Choose California To Open A Food Truck?
California is a state that has a lot to offer. It's the most populated state in America, and it's also one of the richest states in terms of GDP per capita. The state boasts about its beautiful weather, world-class beaches, and amazing restaurants.
If you want to start a food business, then why not open in California? Here are some reasons why this state is perfect for starting a food truck business.
Low Taxes
One of the main benefits of opening a food truck business in California is the low taxes. There are only two cities in California that charge sales tax – Los Angeles and San Francisco.
The rest of the state doesn't charge any sales tax. This means that if you decide to open a food truck business in Southern California, you won't need to pay any sales tax.
Business License Fees Are Lower Than Other States
Another reason why California is such an ideal place to open a food truck is that they don't require a business license.
However, if you plan to operate your food truck out of a brick-and-mortar store, then you will need to apply for a business license.
No Franchise Fees
If you're looking to start a food truck business, then you might want to consider opening a franchise. However, if you're planning to do that, then you'll need to pay a franchise fee.
For example, Burger King charges $5,000 as a franchise fee. On the other hand, there are no such fees when you open a food truck.
More Opportunities
If you're interested in opening a food truck business, you should know that there are more opportunities available in California than anywhere else in the country.
There are many different types of permits that you can get from the city or county government. You can even get a permit to serve alcohol onboard your food truck.
RELATED: 25 Delicious And Authentic Mediterranean Street Food Recipes
Better Weather Conditions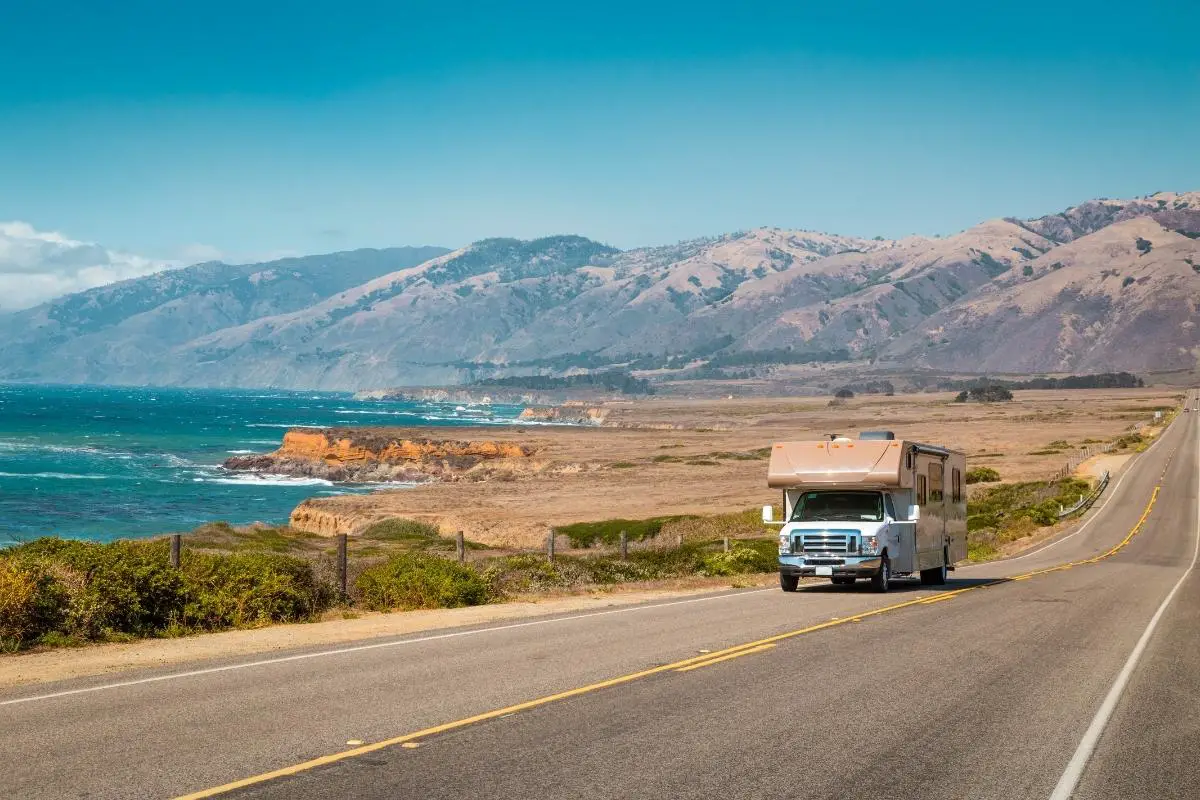 It's important to note that California experiences better weather conditions than other parts of the U.S. Therefore, you can expect to have good weather all year round.
This makes it easier for you to prepare delicious dishes for customers.
Good Infrastructure
There are many advantages of operating a food truck business in the state of California. One of them is the fact that you can easily access public transportation.
Another benefit is that there are many places where you can park your food truck.
Great Public Transportation System
When it comes to public transportation, California ranks high among the top 10 states. They have great bus systems, railroads and subway lines. All of which help to connect businesses with their consumers.
Lots Of Potential Customers
California attracts lots of tourists every single day. As a result, there are always plenty of potential customers.
Low Cost Of Living
One of the reasons why so many people move to California is because of its low cost of living. It's one of the best states to live in because of this.
High Demand For Food Truck Services
As mentioned earlier, California is one of the most popular tourist destinations in the world. It also has a large population. This means that there is a huge demand for food truck services.
The Best Food Trucks In California
There is no shortage of really good food trucks in California, and whatever you're looking for, there will be a truck for you. There's no way we could list all of our favorite food trucks as there are simply too many! So here are our top 3:
>
Blue Plate Cafe is located right next door to the famous Blue Plate Restaurant. They offer a variety of sandwiches, salads, and other dishes. You can choose your own toppings for your sandwich before you order.
>
Burritos were invented in the United States, but Mexico actually holds the patent to them. That being said, Burrito King is probably the biggest chain of burritos in America. They also sell Mexican sodas called "Cerveza Pop".
>
Cala Foods is a mobile restaurant serving Mediterranean cuisine. They use fresh ingredients and create their meals using traditional cooking methods.
Frequently Asked Questions
What Is A Food Truck?
A food truck is an on-the-go restaurant that serves up fresh, high-quality meals to hungry patrons. These mobile restaurants can be found at festivals, special events or even along busy streets. 
They are usually parked outside of a store or mall and serve their menu items from a small kitchen. Some food trucks have seating areas where customers can eat while they wait for their meals. Others offer delivery services.
Where Can I Find Good Food Truck Locations?
Food truck locations vary depending on the type of business you are looking to start. Some of the best spots include farmer's markets, fairgrounds, street corners, and parking lots near large retail stores.
Where Should I Set Up My Food Truck Business?
If you don't already own a building, you will probably need to rent space for your food truck business in order to make money. Many cities and counties require permits before you can set up shop. Make sure to check with local authorities before setting up shop.
Can I Use My Home As A Food Truck Location?
Many homeowners think they can use their house as a food truck location. Unfortunately, these types of businesses are not allowed
Final Thoughts
Starting a food truck business is a great way to earn extra income. However, it takes time and effort to get started. It may take months or years before you see any profits.
If you want to try this business idea out, then you should first learn about how to operate a successful food truck business. 
This includes things like finding a good location, hiring employees, marketing your business, and more. Once you know what you're doing, you can begin setting up your business.
Hopefully, through this guide, we have provided you with all the information you need to get started. We also highly recommend you visit as many different food trucks as possible to get an idea of how they operate. Start with the 3 listed above, and you won't go far wrong.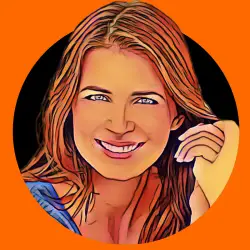 Latest posts by Hilary O'Shea
(see all)