Food trucks are mobile restaurants that serve food from a trailer or van. They are often found at festivals, fairs, sporting events, and other public gatherings. 
The concept was born out of necessity during the Great Depression when street vendors sold hot dogs and ice cream to hungry crowds.
Today, food trucks are a common sight at farmers' markets, music festivals, and even city streets.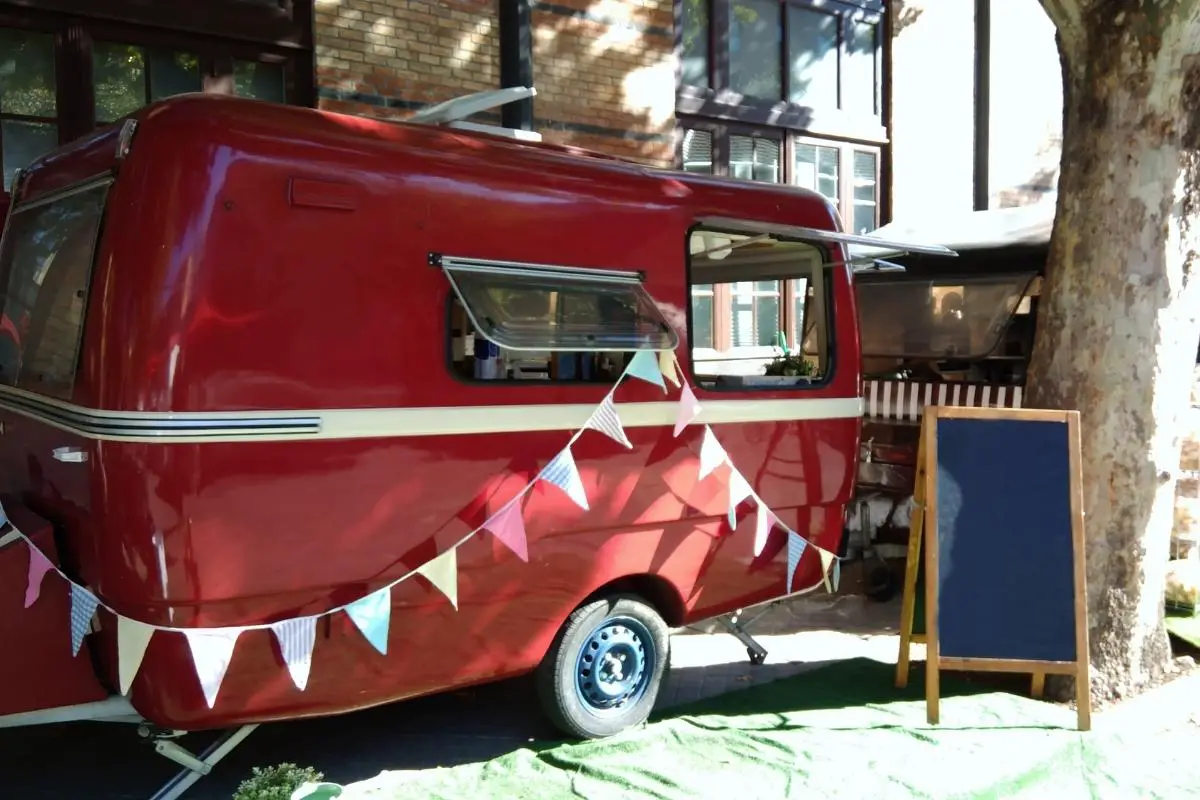 In Pennsylvania, food trucks can be found in every part of the State and are increasingly popular. 
If you're looking to open a food truck of your own in Pennsylvania, then this article will have all the information you need to get started, along with some handy hints and tips, and some market research on the best in the food truck scene.  
How To Start A Food Truck Business In Pennsylvania
If you're looking to start a food truck business in Pennsylvania, then you need to know that there are some things that you should consider before doing so.
Firstly, you will need to make sure you do your market research before starting up. This way, you won't end up spending money on something that is not going to work for you.
Another thing that you need to keep in mind is that you must be prepared to invest a lot of time and effort into running your food truck business. 
It may seem like an easy task at first, but once you realize just how much work goes into operating a food truck, you might decide to pass on the idea altogether.
Another factor that you need to consider is whether or not you want to operate as a full-time business. There are times when you will have to close down your food truck temporarily because of bad weather or other circumstances. 
Will you be able to afford these instances if they happen?
Finally, you also need to think about what kind of vehicle you want to use to run your food truck. You could choose to buy a used truck or a new one. Either option has its advantages and disadvantages.
For example, buying a used truck means that you're likely to be able to start operating straight away. A new truck will need to be modified in order to get started.
So, now that we've covered some of the basics, let's take a look at some of these in more detail. 
Create A Plan For Your Food Truck Business
If you're looking to start a food truck business, it can be daunting. You have to consider the many aspects of running your own food truck and how they will all work together to create an effective business plan. Here are some of the most important considerations:
Location – Where will you set up shop? Is it near a major highway or shopping center?
Parking – How much space will you need? Do you have enough room to park your truck?
Hours Of Operation – When will you sell your food? Are you planning to operate 24 hours a day?
Menu – What type of menu items will you offer?
Equipment – What equipment will you need to operate your food truck?
Insurance – If you're going to be selling hot foods, you'll need to ensure that you have adequate insurance.
Marketing – How will you promote your food truck?
Financing – How much money will you need to startup?
Taxes – How much tax will you pay on your earnings?
Staffing – Who will staff your food truck?
Legal Issues – Do you need any licenses or permits?
Budget – How much money will it cost to run your food truck?
By creating a robust business plan before you start, you will be prepared for any glitches that may happen along the way. You will then be able to deal with them appropriately.
Register Your Business In Pennsylvania
It is a legal requirement to register your business in Pennsylvania before you start operating. This is to ensure that you are legally compliant to operate within the State. The information you will need to register your business is listed here.
Name of Business (Business name)
Type of Business
Address
City/Town
State
Zip Code
Telephone Number
Fax Number
Email Address
Tax Identification Number (TIN)
Social Security Number
Federal Employer ID Number (FEIN)
Date of Incorporation or Organization
Principal Place of Doing Business
Principal Office of Agent
To register your business in Pennsylvania you will need to do so online using this link. Once registered, you will receive a certificate which you must keep on file.
Get A Food Truck And A Commercial Space In Pennsylvania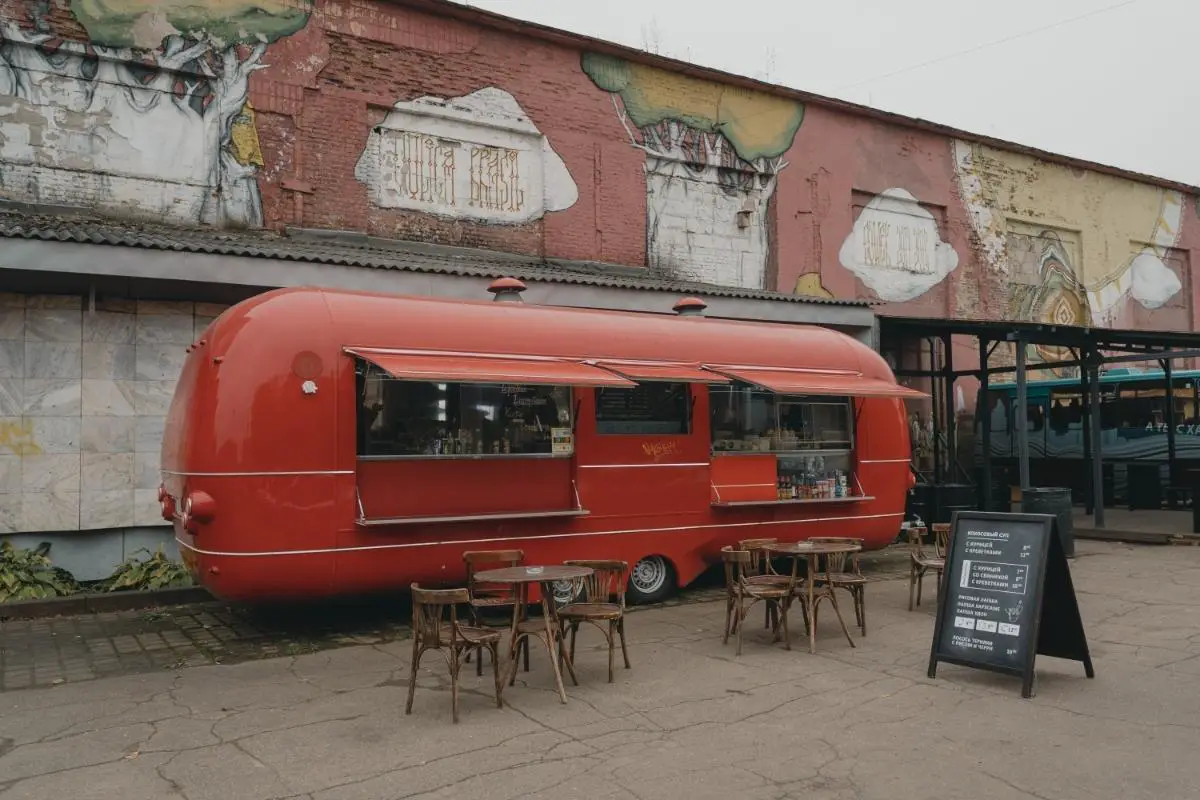 When it comes to finding a suitable location for your food truck, you need to make sure that you pick somewhere that is both convenient and safe. You don't want to spend a lot of time worrying about your food truck being stolen or vandalized.
It is also important that you choose a place that is well-lit. This is especially true if you plan to serve late-night meals.
If you want to sell your food online, then you'll need to make sure that your website is optimized for mobile devices.
This way, potential customers can view your menu items without having to download an app.
There are many options to consider when it comes to purchasing your food truck. Will you be better suited to buy an older truck that is already modified to serve food? Or a new truck that you can design to your own preference?
Both of these have pros and cons. A new van will cost you more initially but is likely to have fewer faults and repairs over time.
An older truck will already be modified to serve food straight away but could become prone to issues that need fixing.
Obtain The Necessary Operation Permits And Licenses In Pennsylvania
As mentioned earlier, there are certain things that you need to do before you open your food truck. One of those things is to obtain various licenses and permits from the appropriate authorities. These include:
License – This license allows you to operate as a food vendor. It also gives you permission to serve food on public streets.
Certificate Of Occupancy – This is required if you want to use your food truck at a specific location.
Fire Safety Inspection – This is required by law when you want to sell food in a mobile food truck.
Health Department Approval – This is required if your food truck sells hot dishes such as pizza.
Liquor License – This is required if alcohol is served on your food truck.
Private Vehicle Registration – This is required if the vehicle that you use to transport your food truck has been modified.
Sales & Use Tax Permit– This is required if you are selling food products in Pennsylvania.
Temporary Event Permit – This is required if there is an event taking place near where your food truck will be located.
Special Events Permit – This is needed if you want to hold special events on private property.
Parking Permit – This is necessary if you want to park your food truck on private property.
Mobile Food Unit Permit – This is used if you want to set up mobile vending units.
Public Accessibility Permit – This is a permit that is issued if you want to have a mobile food unit at a particular location.
Street Vendor Permit – This is given to vendors who wish to sell their wares on city sidewalks.
Vending Machine Permit – This is granted if you want to sell your goods through vending machines.
There are many other types of permits that you can get for your food truck. You should check with the local government office to find out if there are any specific licenses or permits for your location within Pennsylvania. 
Obtain Food Truck Insurance In Pennsylvania
Food truck insurance is a must for any food truck owner. It protects you, your employees, and your customers from liability issues that can arise when they are on the road. 
If you do not have food truck insurance in Pennsylvania, then you may be liable for injuries caused by your food truck.
You should always make sure that you purchase enough coverage so that you are protected against all possible scenarios. For example, if someone gets injured while eating your food, then you would be held responsible for paying medical bills.
You should also ensure that you have adequate coverage for damage to your food truck. There are times when your food truck could be damaged due to weather conditions or vandalism.
Having sufficient coverage will help you pay for repairs without worrying about how much it costs.
How Much Does A Food Truck Cost In Pennsylvania
In general, the cost of opening a food truck varies depending on where you live. However, there are certain things that affect the price of starting a food truck. These include location, size, and type of food served.
A good rule of thumb is that the average cost of a new food truck ranges between $20,000 and $40,000. 
You can save a lot of money by purchasing a used truck instead of a brand new one. If you plan to purchase a used truck, then it is important that you find one that is in good condition. 
Otherwise, you could end up paying a lot more than you expected for repairs and maintenance.
You also need to ensure that you have enough capital to cover any costs associated with setting up your food truck. 
Can Food Trucks Sell Alcohol In Pennsylvania?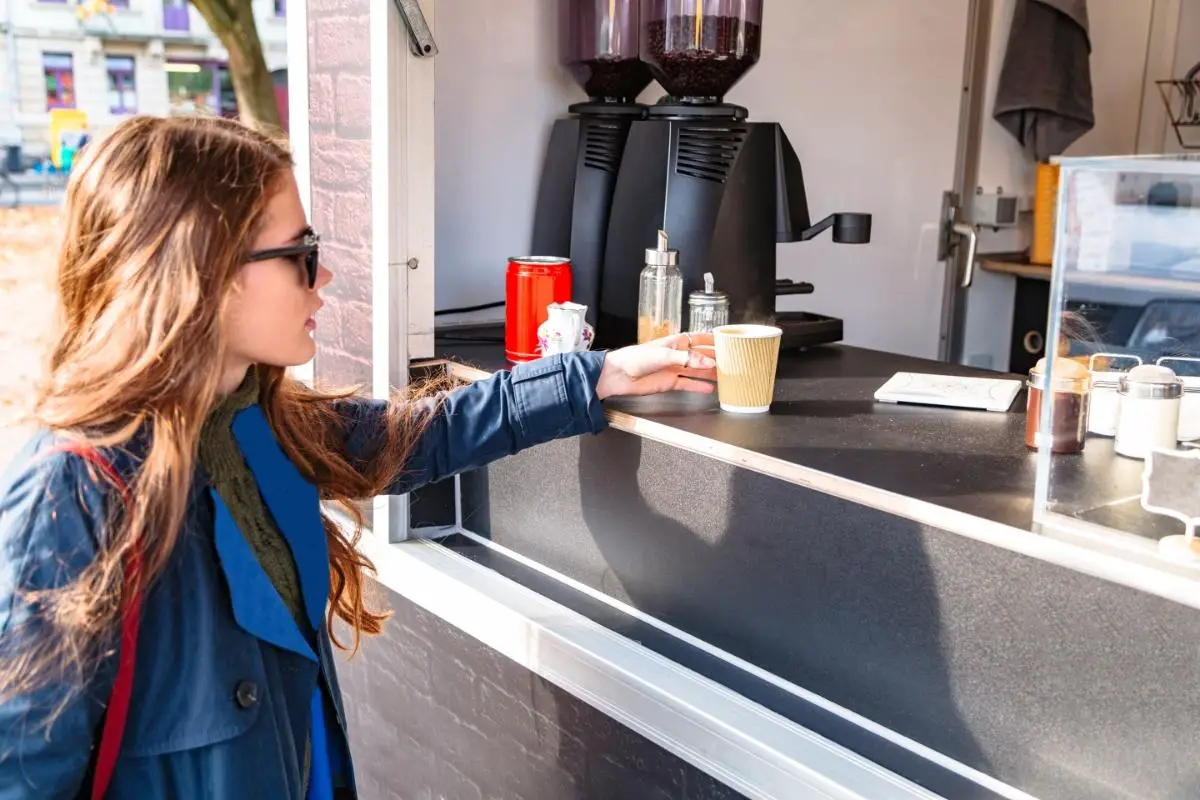 Pennsylvania has a law that prohibits food trucks from selling alcohol. But the state's Liquor Control Board is considering changing that rule, and if it does, there will be no limit on how many liquor licenses can be issued to food trucks.
Food Truck Inspection Checklist In Pennsylvania
The food truck inspection checklist in PA is a great way to ensure that your mobile business complies with all of the regulations and laws. If you are new to running a food truck, this guide will help you get started on the right foot.
It is important that you follow all safety guidelines before opening your food truck. This includes ensuring that you have proper lighting, ventilation, and sanitation. You should also check your vehicle regularly to make sure that everything is working properly.
When you open your food truck for business, you should keep records of every transaction. You must maintain these records for three years after your business closes.
When you sell food, you need to comply with federal and state rules regarding labeling. The labels must clearly indicate what is inside your food. For example, you may use a label that says "Hot Dog" but you must also list the ingredients.
You must also provide information about allergens such as gluten and nuts.
You must also display the USDA mark of inspection when you sell meat products.
If you want to operate a food truck in Pennsylvania, then you must register your business with the Department of Agriculture. You must do this even if you already have a food vendor permit.
If you are planning to run a food truck in Philadelphia, then you should contact the city's Health Department. They will give you advice about health inspections and other issues related to food safety.
Food Truck Fire Inspection Checklist In Pennsylvania
The Food Truck Fire Inspection Checklist in Pennsylvania is a document that you will need to have on hand before opening your truck. 
This checklist includes the most important things that you should have done before opening up for business, and it also contains information about fire safety and emergency procedures.
The fire inspection checklist Pennsylvania will examine if your food truck meets all applicable codes and regulations. 
The purpose of this type of inspection is to ensure that your food truck is safe for occupancy. This includes checking for violations such as electrical wiring, plumbing, heating/cooling systems, ventilation, exits, etc.
In addition to the fire inspection checklist Pennsylvania safety check, most cities require inspections of food trucks at least once per year. These inspections are usually performed during the spring and fall months. They are intended to make sure that the vehicle is clean, sanitary, and free from pests. Inspections also include a review of the menu items offered by the food truck.
This checklist is very useful because it helps you avoid costly mistakes. It also ensures that you know exactly where to go when something goes wrong.
Why Choose Pennsylvania To Open A Food Truck?
Pennsylvania has some great advantages when it comes to running a food truck.
First, there are no licensing fees or permits required to start an operation.
Second, the cost of doing business in Pennsylvania is relatively low.
Third, you can find plenty of locations to park your food truck.
Fourth, there are many different types of foods that you can offer. Finally, the weather in Pennsylvania is generally pleasant throughout the entire year. 
The Best Food Trucks In Pennsylvania
Pennsylvania has a huge food truck scene. There are hundreds of trucks operating in the State, serving everything from tacos to sushi. How did they get started? What makes them unique? And where should you go to try some delicious eats?
With so much competition, food trucks have to offer something special to stand out. That's why they focus on quality ingredients and freshness. Here are some of the top places to eat in Pennsylvania.
>
Annie Lee's Southern Kitchen chicken and ribs are legendary, and it's easy to see why. This is one of the best foods in America. Give it a try, you won't be disappointed!
>
This food truck serves up authentic Mexican cuisine. It offers chicken, beef, fish, and vegetarian options. Don't leave without trying their famous guacamole!
>
Crave specializes in catering for weddings, corporate events, private parties, and more. Their menu includes breakfast items, sandwiches, salads, pasta, and desserts.
Frequently Asked Questions
What Is A Food Truck?
A food truck is a mobile restaurant that travels to various locations. It can be parked at an event, or it can travel from location to location on its own power. 
The food served by the food truck can vary greatly depending on the owner's preferences. Some serve only hot dogs while others specialize in gourmet fare.
How Much Does It Cost To Start A Food Truck Business?
Starting a food truck business isn't cheap. You'll need to invest a lot of money into equipment, supplies, and marketing. 
However, if you're willing to put in the time and effort, then you can expect to earn a profit within six months to a year.
What Are The Most Common Types Of Food Trucks?
There are two main types of food trucks: those with permanent structures and those that use trailers. Permanent structures include brick-and-mortar restaurants, which may sell food via delivery services.
These trucks usually stay in one place, but they do travel around town occasionally. They also don't require a large investment.
Trailers are used primarily for street vendors. They are smaller than other food trucks, and they are often equipped with a kitchen. Street vendors must obtain permits and pay taxes to operate legally.
Conclusion
Food trucks are a great way to start a business of your own that is flexible to you. If you love cooking, this could be your dream job.
But before you start planning your new venture make sure you know what kind of license you will need to operate a food truck. Also, check whether any local laws prohibit operating a food truck in certain areas. Finally, find out how much it costs to set up a food truck business.
Hopefully, in this article, we have discussed these in enough detail for you to have a good starting base to give it a go.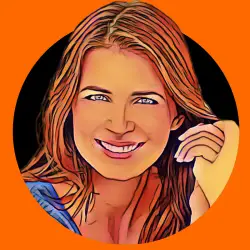 Latest posts by Hilary O'Shea
(see all)