Food trucks are a growing trend throughout Arizona and it's easy to see why. They're mobile, they serve up delicious food at affordable prices, and they can be found almost anywhere you go. 
But what about those pesky rules? What is required of them? And how do you find a truck that will suit your needs?
We've got answers to all these questions and more. We will look at which permits and licenses you will need to take out to start your business, along with some hints and tips on the best locations.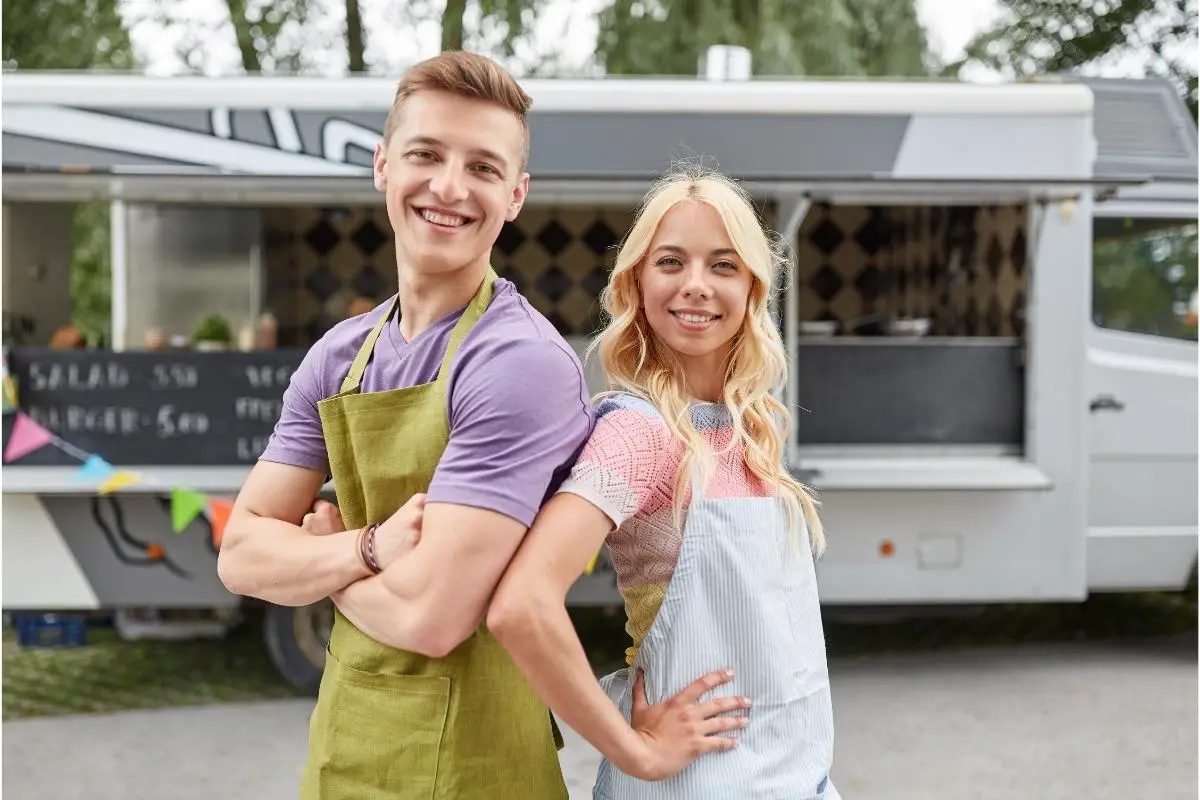 We will also discuss the things you need to consider when choosing your perfect location, and how much you're looking at in terms of cost to get set up.
Read on to learn everything you need to know about the ins and outs of running a successful food truck business in Arizona. 
How To Start A Food Truck Business In Arizona
Starting a food truck business is an exciting venture. It's also one of the most difficult things you can do in this economy. But if you have the right idea, and some good people to help you get started, it could be the next big thing for your business.
Food trucks are becoming increasingly popular across the country. The reason for their popularity is simple: they're cheap to operate, they offer great value, and they're fun!
They're mobile so you can drive them around town and sell your food wherever there's a crowd. You don't need a huge space or expensive equipment to run a food truck. All you really need is a van and a grilling station.
But what else do you need to get started? Let's take a look.
Create A Plan For Your Food Truck Business
If you're thinking about starting a food truck business, it can be overwhelming. You have to decide on the type of food you want to serve, where you will set up your truck, and what kind of equipment you need.
It's important to plan so you don't end up wasting time or money. The first step is to create a detailed plan for your new business. This should include:
Location – Where will you park your truck? Will you use a lot or a private parking spot? Do you plan to operate during certain hours or days? How much space will you need?
Equipment – What size kitchen will you need to cook in? What kind of refrigeration system will you need? Are there any special requirements for your equipment?
Menu – What kinds of foods will you offer? Will you make anything from scratch or buy pre-made items? If you sell prepared meals, how many people will you feed each day?
Marketing – How will you market your food truck? Will you advertise through social media, flyers, radio ads, etc.? Will there be additional costs set aside for marketing?
Once you have a solid plan in place, you can start looking for locations and vendors. It is important to have a detailed plan in place so you are prepared for what lies ahead. Without a solid plan, you could run into difficulties later on down the line.
Register Your Business In Arizona
Arizona is a great place to start your business. The state has one of the lowest corporate tax rates in the nation and provides many incentives for businesses, including low-cost electricity, water, and sewer service.
It also offers several programs that help small businesses get off the ground, such as the Small Business Development Center Network and the Arizona Commerce Authority.
To register your food truck business in Arizona, you must file an application with the Arizona Department of Revenue. There are three types of licenses available:
Commercial Driver License (CDL) – Required if you drive a commercial vehicle.
Specialized Motor Vehicle Operator Permit (SMOVP) – Required if you operate a motor vehicle other than a tractor-trailer.
Non-Commercial Driver License (NDL) – Required if your vehicle does not meet the definition of a commercial vehicle.
You can apply online here. Once you complete the form, the department will send you information on how to pay fees and submit documents.
Get Approved By The State Of Arizona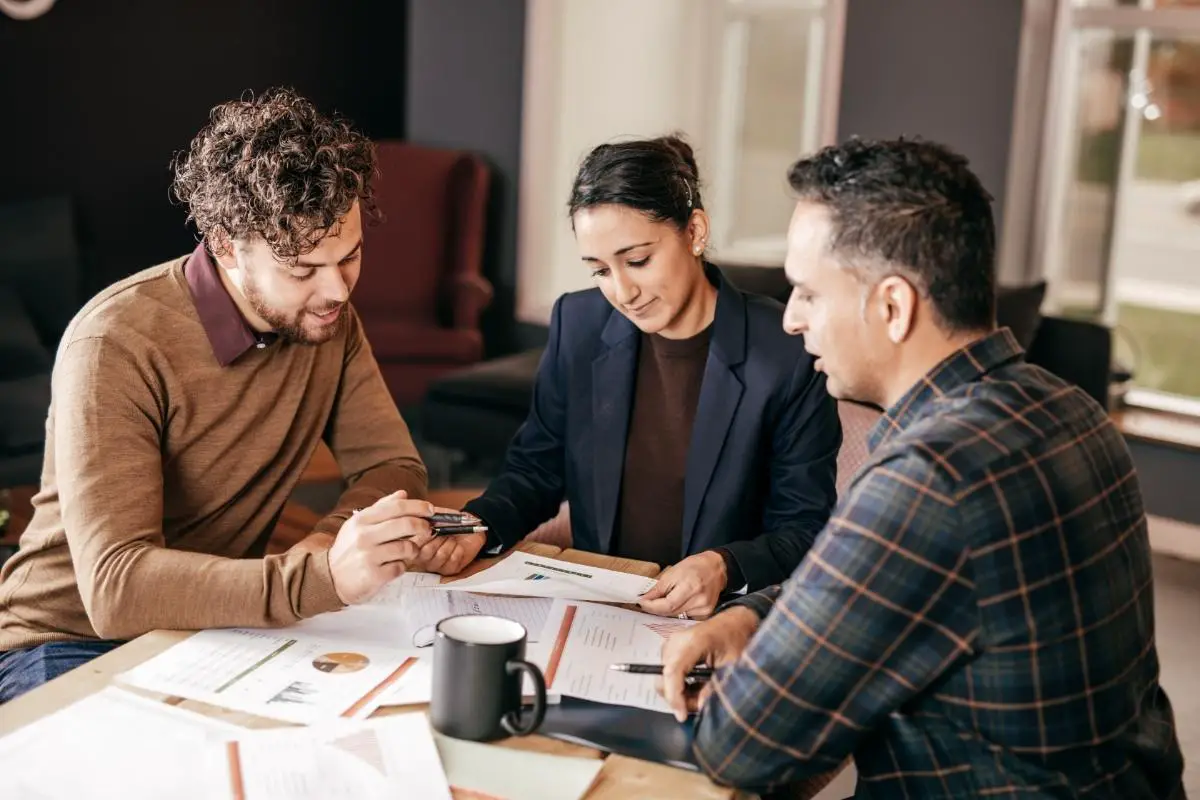 After filing your application, the Arizona Department of Revenue will review it and determine whether your business meets the criteria for approval.
They may ask you to provide additional documentation or proof of insurance coverage. Once approved, you will receive a Temporary Certificate of Registration, which allows you to sell food until you obtain a permanent license.
After you get your temporary registration, you'll need to take care of some paperwork before you open for business. First, you'll have to register your business name with the Secretary of State's office.
Next, you'll be required to purchase liability insurance and display a sign at your location. Finally, you must comply with all local ordinances regarding operating a food truck.
Get A Food Truck And A Commercial Space In Arizona
Finding a suitable location for your food truck is essential to its success. Before you choose a site, consider these factors:
Accessibility – Is there enough foot traffic nearby? Can customers easily find your truck?
Visibility – Where will customers see your truck when they walk by?
Safety – Does your parking spot have adequate lighting? Do you have enough room between vehicles? Are there any hazards near your truck?
If you decide to park your truck in a residential area, you should always check with the city first. Some cities require permits to operate a food truck in their neighborhoods. You can contact your city's zoning administrator to learn more about regulations.
Food trucks can be parked anywhere except in a school zone, public park, or church. However, you cannot park within 100 feet of a liquor store, bar, restaurant, or retail establishment. 
If you plan to park overnight, make sure you have permission from the property owner.
When it comes to choosing the right food truck for you, your main consideration will be whether to buy a new or an older truck. There are pros and cons to both of these options.
A new truck will be more expensive and need modifications made to serve its purpose. However, it is likely to stand the test of time and not need repair works undertaken for a number of years.
An older food truck will already be set up for business, and cost a fraction of the cost of a new truck. However, older vehicles are more likely to need some repairs done over time and could cost you more in the long run.
Obtain The Necessary Operation Permits And Licenses For Your Food Truck In Arizona
The food truck industry is growing in popularity and many people are now looking to start their own businesses. But before you can open your doors, there are a few things that need to be done first. One of the most important steps is to obtain the necessary licenses and permits.
You'll need to apply for an Occupational License if you want to serve prepared foods on-site. This license is issued by the Arizona Department of Health Services (ADHS). It's also known as a food handler's permit.
You'll need to obtain a Business License if you want to sell prepared foods off-site. This license was created by the Arizona Department of Revenue (DOR) and is called a sales tax certificate.
You're also going to need a Temporary Registration Certificate if you want to operate your food truck without having a permanent address.
This document is issued by ADHS and it allows you to park your vehicle in a designated space while you wait for your application to be approved.
Once you have all the required documents, you can begin applying for temporary registration. You must complete this process at least three days prior to opening your business.
In addition to the licensing requirements, you may also need to pay fees and submit information to the Arizona Motor Vehicle Division (MVD). The MVD requires that you provide proof of liability insurance, driver's license, vehicle registration, and proof of financial responsibility.
Obtain Food Truck Insurance In Arizona
Food truck insurance is a must for any food truck owner. It's not only required by law, but it protects you and your business from the unexpected.
If you don't have coverage in place, you could be on the hook for thousands of dollars in medical bills and other damages.
Food truck insurance covers you against these types of losses:
Medical Bills
Lost Income
Property Damage
Personal Injury
Liability
Uninsured/Underinsured motorist
Theft
Fire
Collision
Food truck owners who choose not to purchase insurance could face serious legal issues or even lose their business entirely. If you fail to obtain proper insurance, you could be held liable for damages caused by another party.
If you don't already have food truck insurance, you should consider purchasing it immediately. Not doing so could cost you hundreds or even thousands of dollars down the road.
Can Food Trucks Sell Alcohol In Arizona?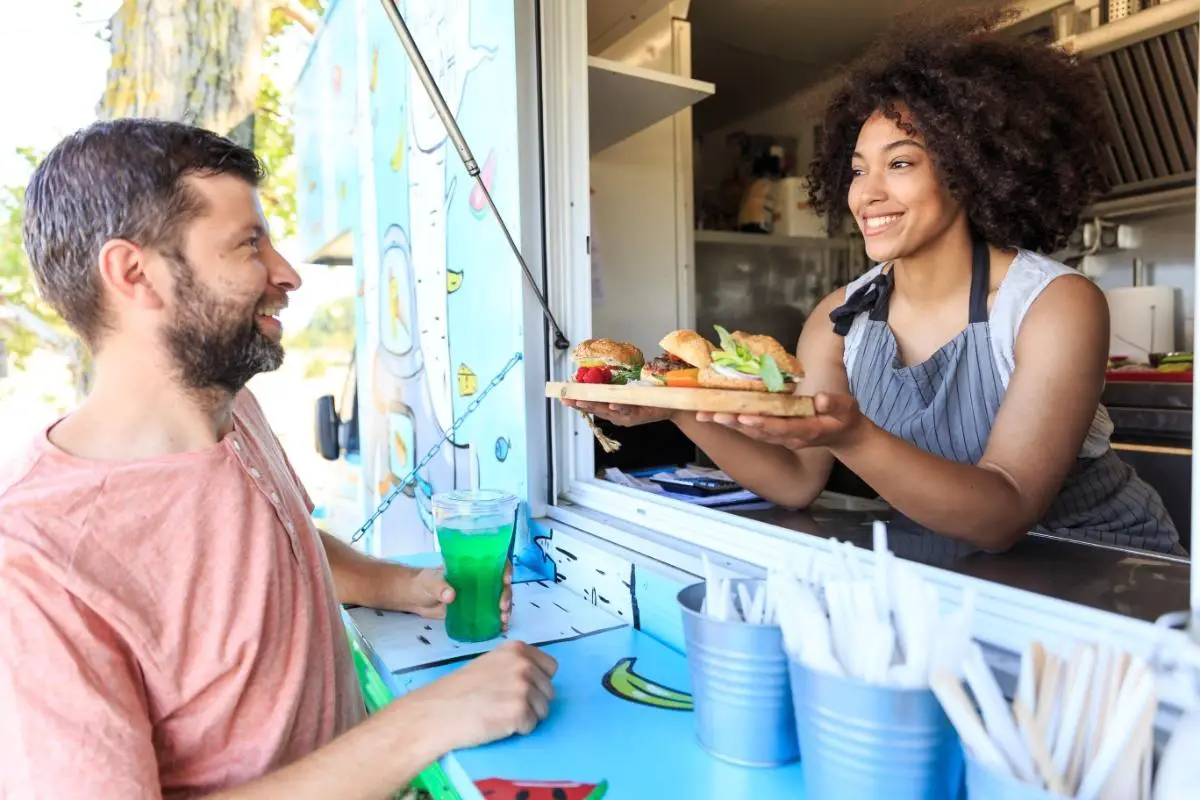 The answer is yes. The state of Arizona has passed a law allowing food trucks to sell alcoholic beverages within 300 feet of an establishment selling beer, wine, or liquor. Restaurants located within those same parameters can still serve alcohol, but they cannot offer discounts or special offers.
This means that food trucks located within these parameters can now set up shop outside of bars and clubs and serve alcohol.
However, there are restrictions regarding where food trucks can sell alcoholic beverages. For example, they cannot sell them near schools, daycare centers, hospitals, nursing homes, or places of worship. They also cannot sell them within 1,000 feet of a school bus stop or playground.
You will need to apply for a permit to sell alcohol if you want to operate a food truck within these parameters. This process includes submitting an application with the Arizona Department of Liquor Licenses and Control (ADL) as well as paying $100 per year.
Food Truck Inspection Checklist In Arizona
The following is a list of items that should be inspected by the Food Truck Operator and his/her staff before opening for business. This checklist will help you to ensure that your food truck complies with all local, state, and federal regulations.
Make sure that your vehicle passes inspection.
Ensure that your vehicle meets all requirements needed to drive on public streets.
Verify that your vehicle meets all safety standards.
Confirm that your vehicle meets all health department requirements.
Obtain a city license plate and display it on your vehicle.
Obtain a city sticker.
Obtain a county license plate and display it prominently on your vehicle.
Obtain a county sticker.
Obtain a state license plate and display it clearly on your vehicle.
Obtain a state sticker.
Obtain a Federal Motor Carrier Safety Administration (FMCSA) number.
Obtain a U.S.D.A. number.
Have your vehicle inspected by a mechanic.
Have your vehicle repaired as necessary.
Have your vehicle serviced regularly.
Have your vehicle maintained according to manufacturer specifications.
Install a fire extinguisher in your vehicle.
Keep your vehicle clean at all times.
Have your vehicle properly equipped with working brakes.
Have your vehicle properly insured.
Food Truck Fire Inspection Checklist In Arizona
The State of Arizona has a new ordinance that requires all food trucks to be inspected by the fire department. The purpose of this is to make sure there are no safety issues with mobile kitchens and to ensure that all food trucks meet all safety codes.
You must obtain a certificate from the fire department prior to operating your food truck and have this reviewed periodically. This can be done by contacting your local fire department directly to arrange for an inspection to be undertaken. 
They will look at everything from the cooking equipment to the storage facilities.
If you plan to use propane tanks for cooking purposes, you must install a carbon monoxide detector. If you do not have one installed, you may be fined.
You must also keep records of any inspections conducted on your vehicle. These records must be kept for three years after the last inspection.
How Much Money You Need To Start A Food Truck Business In Arizona
One thing that often gets overlooked when starting up a new business is how much money you'll need to get started. While some businesses don't require large amounts of capital, others do. So what exactly does it take to start a food truck business in Arizona?
There are several factors that determine how much money you'll need to start your business. These include:
Equipment costs
Rent
Insurance
Taxes
Utilities
Labor costs
Legal expenses
Marketing costs
Other miscellaneous expenses such as staff costs, or repair works
If you have conducted a thorough business plan for your food truck, all of these factors will be included and you will know exactly where you stand. 
Why Choose Arizona To Open A Food Truck?
Arizona is a great place to open a food truck. Not only are there many people who enjoy the outdoors and love to eat, but it's also an affordable state for food truck owners.
The cost of living in Arizona is lower than in other states, so you won't have to spend much money to start up your own food truck.
Arizona is located right next door to California, which means that you can easily travel between the two states. It's also close to New Mexico, Nevada, Utah, Colorado, Texas, and Oklahoma.
All these locations provide excellent opportunities for food truck operators to expand their customer base.
Arizona's Best Food Truck Locations
There are hundreds of potential locations throughout Phoenix, Tucson, Flagstaff, Yuma, and Prescott. Here are our top picks for the best places to park your food truck in Arizona:
Scottsdale
Phoenix
Tempe
Mesa
Tucson
Flagstaff
Yuma
Prescott
Kingman
Lake Havasu City
Sedona
Gilbert
Chandler
Glendale
Peoria
Surprise
Casa Grande
Winslow
El Mirage
Sun City
The Best Food Trucks In Arizona
There's a reason the food truck craze has taken off in Arizona. It's because it's easy to eat well on the go, and you can find some of the best food anywhere. 
And if you want to try something new or different, you can always visit a food truck. Here are three of the best food trucks in Arizona:
>
This is one of the original taco buses, and they still serve delicious tacos every day. Their menu includes tacos made with fresh ingredients such as chicken, beef, fish, or pork. There are also vegetarian options available.
>
Based in Phoenix this great little truck serves everything from Cheeseburgers, Burrito, to Tostadas. Their prices are reasonable and their offerings are simply delicious!
>
If you're looking for a craft burger, with prime ingredients, then look no further than Aioli's Gourmet Burger truck. They really do hit the spot for something truly special.
We would highly recommend the flagship Aioli Burger – Applewood smoked bacon, garlic aioli, and caramelized onions make this a burger not to be missed.
Wash it all down with their house-made jar lemonade!
Frequently Asked Questions
What Is A Food Truck License Plate?
In order to operate a food truck in Arizona, you need to apply for a state-issued permit. You can get this license plate when you first purchase your food truck, or you can buy it later.
A food truck license plate is a unique way to identify your business. It's important to choose a design that reflects your brand and makes it easier for customers to remember where they've been.
How Much Does A Food Truck License Cost?
Each county sets its own fees for food truck permits. Some counties charge $200 per year, while others charge as little as $50. Fees vary depending on the type of food truck you operate.
Most counties require you to pay a fee every time you renew your permit. However, some counties allow you to renew online. For example, Maricopa County allows you to renew online.
You should check with your county about how to renew your permit.
Conclusion
Arizona is an amazing place to live and work. It offers a lot of opportunities for entrepreneurs who love to cook and sell their creations. The state is home to many wonderful restaurants, but there's nothing like eating at a food truck.
We hope this article has covered everything you need to know to set up a successful food truck in Arizona! And if you do give it a go, be sure to let us know so we can check it out!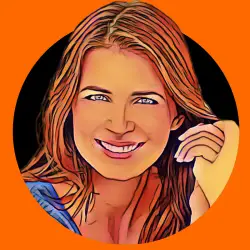 Latest posts by Hilary O'Shea
(see all)