Are you ready to hit the streets with your delicious culinary creations and share them with the world? Food truck culture is booming, and there's never been a better time to take the leap into this exciting and rewarding business.
50 CUTE FOOD TRUCK NAMES
49 FUNNY FOOD TRUCK NAMES
93 HEALTHY & ORGANIC FOOD TRUCK NAMES
36 VEGAN FOOD TRUCK IDEAS
181 FOOD TRUCK NAMES
46 CATCHY FOOD TRUCK NAMES
48 COFFEE FOOD TRUCK NAMES
42 DESSERT FOOD TRUCK IDEAS
49 MEXICAN FOOD TRUCK NAMES
69 CREATIVE FOOD TRUCK NAMES
91 CHINESE FOOD TRUCK NAMES
78 INNOVATIVE FOOD TRUCK NAMES
76 FANCY NAMES FOR FOOD TRUCK
80 BAKERY NAME IDEAS FOR FOOD TRUCK
One key aspect of your food truck adventure is finding a memorable, unique, and, of course, an appetite-inducing name that reflects your brand and culinary style.
As you venture into this world of culinary creativity, your food truck's name will not only help you stand out from the competition but also nurture a connection with customers.
Keep in mind that a well-crafted name can engage both current and potential patrons, inviting them to experience your scrumptious offerings, and build brand loyalty.
Think about what makes your food truck special, whether it's a specific dish, a fusion of cuisines, or even the atmosphere you create while serving up your tasty delights.
By choosing a name that reflects your unique qualities, you'll be one step closer to becoming the talk of the town and turning hungry foodies into loyal customers. Cheers to your food truck adventures and happy naming!
Importance Of A Food Truck Name
Brand And Personality
Choosing the right name for your food truck is crucial, as it represents your brand and reflects your personality. It's important for the name to stand out and capture the essence of who you are and what you offer.
A unique and memorable food truck name enables you to build a strong connection with customers and helps establish a sense of familiarity.
Attracting Customers
An eye-catching food truck name not only generates interest but also informs potential patrons of the goods and services you offer. This will make them remember your name, especially if it's easy to spell and pronounce.
A name that resonates with your target audience is more likely to attract them when they're hungry, resulting in more business for your mobile restaurant.
Competition And Growth
As the food truck industry becomes increasingly competitive, having an unforgettable name is essential. A standout name will set you apart from the competition, making it easier to establish a strong presence in the market.
As your food truck venture grows, a catchy name plays a significant role in formulating the first impression and attracting more customers.
Remember, your food truck name is at the heart of your brand identity. So, invest time and thought into selecting a name that truly represents your mobile food business while being relatable to your customers. Happy naming!
50 Cute Food Truck Name
If you're looking for adorable and charming names for your food truck, here are some options that are sure to catch attention and create a delightful impression.
1. Sweet Cheeks Cupcakes
2. Sugar Rush Express
3. Yum Yum Bites
4. Pawsome Popsicles
5. Cuddle Cakes & Co.
6. Sprinkle Squad
7. Fluffy Pancake Pals
8. Whisk Me Away
9. Berry Bliss Bowls
10. Munchkin Munchies
11. Cheesy Delights
12. Baby Cakes Treats
13. Snack Attack Shack
14. Sip & Smile Smoothies
15. Cookie Cuties
16. Bento Bunnies
17. Tasty Tots Truck
18. Dough Me Over
19. Poppin' Pupcorn
20. Teddy Bear Burgers
21. Spoonfuls of Joy
22. Sugar Plum Sweets
23. Cupcake Cuties
24. Honey Bee Bites
25. Bunny Bites Food Truck
26. Wholesome Paws Pet-Friendly Food
27. Sweetie Pies Bakery
28. Sprout & Sprinkle
29. Lollipop Lane
30. Fluffy Bao Buns
31. Puppy Love Pizzas
32. Bunny Hop Tacos
33. Delightful Dumplings
34. Wiggly Waffles
35. Fruity Frenzy
36. Snuggle Snacks
37. Love Bites Food Truck
38. Cuddly Crepes
39. Precious Pops
40. Petal Pies
41. Adorable Apples
42. Angelic Eats
43. Whiskers & Waffles
44. Playful Parfaits
45. Cuddles & Cuppas
46. Savor the Sweetness
47. Paws & Pies
48. Darling Donuts
49. Tender Tacos
50. Fluffernutter Food Truck
Types Of Food Truck Names
Fun And Funny Names
When naming your food truck, why not have a little fun? Choosing a fun or funny name can instantly create a buzz and make your truck memorable to customers. Take inspiration from playful puns or clever wordplay.
Some examples of funny food truck names include "Bite Me Food Truck," "Grilled Cheese Grill," or "The Rolling Scones." Brainstorm ideas that will make your customers smile and that also reflect your truck's unique personality.
Cuisine-Specific Names
It's essential to convey the type of food you serve through your truck's name. This can help customers quickly identify what they can expect when they see your truck.
Browse through cuisine-specific food truck names that match your offerings, such as "Macho Taco" for a Mexican food truck, "BBQ Breakdown" for a barbecue truck, or "Sushi on Wheels" for a sushi truck. Don't be afraid to mix and match ideas; as long as your name reflects your cuisine, your customers will appreciate the creativity.
Unique And Interesting Names
In a competitive industry, it's vital to stand out from the crowd. A unique and interesting name can help you catch people's attention and make a lasting impression.
Consider a name that reflects your food truck's theme, vibe, or location, such as "A Few Good Men," which could represent a strong military or veteran connection. Other examples of unique food truck names are "Food Paradise" and "Red Velvet Crush."
The goal is to create a name that resonates with your customers and sets your truck apart from the competition.
Regardless of the type of name you choose, make sure it highlights your truck's personality, evokes positive feelings, and is easy to remember.
Capture your customers' attention with a fun, creative, and appealing food truck name that showcases your culinary delights. Happy naming, and may your food truck adventure be full of success!
49 Funny Food Truck Names
Indulge in a light-hearted dining experience with our food truck names that bring a smile to your face. 
1. Puns 'N Buns
2. Wok 'N Roll
3. Holy Crepe!
4. Fry Hard
5. The Grateful Bread
6. Nacho Business
7. Taco 'Bout It
8. Clucking Awesome
9. Thai Tanic
10. Crust Crusaders
11. The Codfather
12. What the Truck?
13. Guac This Way
14. Rollin' Sushi
15. Fowl Play
16. Sandwich Samurai
17. Bean Me Up
18. Sloppy Juan's
19. The Meatballer
20. Lettuce Eat
21. Roastbusters
22. Batter Up!
23. Just Roll With It
24. Oodles of Noodles
25. Wingin' It
26. Donut Worry, Be Happy
27. Saucy Sisters
28. Pita Panache
29. The Poutine King
30. Big Burrito Bros
31. The Quirky Quesadilla
32. Grilled and Chilled
33. Curry in a Hurry
34. Cheese Louise
35. Wrap It Up!
36. Fry-ght Night
37. Hot Dog Hilarity
38. Sip 'N Slurp
39. Slice Slice Baby
40. The Hummus Humorists
41. Funky Fajitas
42. Smokin' Hot Ribs
43. Pie in the Sky
44. Get Stuffed!
45. Spud Studs
46. Tooty Fruity Smoothies
47. Nuts About Noodles
48. Waffle-tastic
49. The Funky Foodmobile
Tips For Creating A Food Truck Name
Mindful Of The Crowd
When brainstorming food truck names, it's essential to consider the type of crowd you want to attract. Pay attention to the demographics of your target audience and the area where you'll be operating.
Your name should appeal to their tastes and interests. For example, if you're targeting a youthful, vibrant crowd, you might want to use a more playful and whimsical name. On the other hand, if your target audience is more mature, a classy and sophisticated name would be more appropriate.
Checking Domain Availability
In today's digital age, your online presence is just as important as your physical food truck. Before settling on a name, make sure to check the availability of domain names that match your chosen food truck name.
This ensures that you can create a cohesive online presence for marketing and promotion. To do this, use a domain name registrar to search for available domain names. Websites like Business Name Generator can help you verify domain availability as well.
Using Business Name Generators
When you're stumped for food truck name ideas, try using a business name generator to spark your creativity. These tools take your chosen keywords and combine them with a database of potential names to generate unique ideas that will help your food truck stand out.
Remember:
1. Be bold and unique with your food truck name to catch people's attention.
2. Keep your target audience in mind while brainstorming ideas.
3. Check domain availability to maintain a consistent online presence.
4. Use business name generators to get more inspiration.
By following these tips, you'll create a memorable and distinctive name for your food truck that will entice customers and help you build a strong brand identity. Now get out there, and let your creativity flow!
93 Healthy & Organic Food Truck Names
Promote wellness and nourishment with our collection of healthy food truck names. "Fresh and Fit" and "Clean Eats on Wheels" convey a commitment to nutritious choices.
1. Fresh n' Fit Food Truck
2. Organic Oasis on Wheels
3. Clean Eats Cruiser
4. Veggie Van
5. Green Machine Mobile Kitchen
6. Nutri-Wheels
7. Wholesome Wheels
8. Organic Munchies
9. Nourish on the Move
10. Health Hut on Wheels
11. The Green Grub Truck
12. Fresh Fuel Food Truck
13. Clean Cuisine Cart
14. Farm to Fork Food Truck
15. Organic On-the-Go
16. Nutrient Nomads
17. Pure Plates on Wheels
18. Freshly Fed Food Truck
19. Wholesome Harvest
20. The Green Gastronomer
21. Fresh Fix Food Truck
22. Organic Delights on Wheels
23. Nature's Nourishment
24. Clean Eating Cruiser
25. Veggie Voyage
26. Garden Goodness Food Truck
27. Fresh Flavors on the Move
28. Organic Oasis
29. Nutri-Wagon
30. Wholesome Wanderer
31. Pure and Simple Food Truck
32. Fresh Feasts on Wheels
33. Clean Cuisine Caravan
34. Nourishing Noshes
35. The Green Gourmet
36. Fresh n' Fast Food Truck
37. Organic On-the-Move
38. Nutrient-Fueled Food Truck
39. Wholesome Wheels on the Go
40. The Clean Eating Cart
41. Garden-to-Go Food Truck
42. Fresh Fare Food Truck
43. Organic Outpost
44. Nutri-Mobile
45. Clean Eats Express
46. The Green Grubmobile
47. Fresh Fuel Fix
48. Organic Noshery on Wheels
49. Healthful Hauler
50. Wholesome Wanderlust
51. Pure Palate Food Truck
52. Fresh Flavors to Go
53. Clean Cuisine Cruiser
54. Nourishing Nibbles on Wheels
55. The Green Gourmet Galore
56. Fresh n' Fit Feasts
57. Organic On-the-Run
58. Nutrient Navigators
59. Wholesome Wheels of Wellness
60. The Clean Eating Coach
61. Garden-to-Go Gourmands
62. Fresh Fare Express
63. Organic Outpost on Wheels
64. Nutri-Nomads
65. Clean Eats Caravan
66. The Green Grub Go-Getter
67. Fresh Fuel Foodie
68. Organic Noshes on the Move
69. Healthful Hauling Haven
70. Wholesome Wanderer's Kitchen
71. Pure Palate Parade
72. Fresh Flavors on the Fly
73. Clean Cuisine Conveyance
74. Nourishing Nibbles Navigator
75. The Green Gourmet Gallop
76. Fresh n' Fit Foodie Adventure
77. Organic On-the-Go Goodness
78. Nutrient Nomads' Nourishment
79. Wholesome Wheels Wellness Wagon
80. The Clean Eating Crusader
81. Garden-to-Go Gourmet Express
82. Fresh Fare Foodie Fiesta
83. Organic Outpost Expedition
84. Nutri-Nomads' Noshery
85. Clean Eats Coach Cruiser
86. The Green Grubmobile Gourmet
87. Fresh Fuel Fixation
88. Healthful Hauler's Haven
89. Wholesome Wanderer's Wellness
90. Pure Palate Pilgrimage
91. Fresh Flavors Foodie Frenzy
92. Clean Cuisine Caravan Adventure
93. Nourishing Nibbles
Examples Of Food Truck Names
Burger Trucks
Ah, burger trucks! They are the classic option, aren't they? Let's dive into some scrumptious possibilities. For a delightful burger-themed moniker, options like "Burger Crusaders," "Patty Wagon," and "Grill Thrill Express" will surely get people's mouths watering.
You could also consider "Roadside Royalty" if you're feeling like the king or queen of the asphalt.
Taco Trucks
Now, onto a favorite of many, taco trucks! Your taco truck absolutely needs a catchy name that shouts "delicious!" Here are a few ideas to get you started: "Taco-Go-Go," "Taco Rumble," "Rollin' Burritos" and the fun, alliterative "Taco Twister." Check out these Mexican food truck name ideas for more inspiration.
Seafood Trucks
Fresh off the boat, literally! Seafood trucks bring a nautical twist to the mobile food industry. Names like "Off the Hook," "Seafood Surf Squad," and "Fish and Sips" paint a picture of oceanic delights. For a unique twist, why not try "Lobster Sprinter" or "Shrimply Delicious"?
Vegan Trucks
Last but not least, let's explore some vegan food truck names with positive vibes! Names like "Veggie Voyager," "Greens on Wheels," and "Plant-Powered Roadsters" will instantly tell your health-conscious clientele that your food is aligned with their values. For more inspiration, you can refer to this list of catchy food truck names.
As you finalize your food truck's unique name, remember these cheerful suggestions above. Let your creativity run wild, and choose a name that perfectly represents your food truck's scrumptious offerings!
36 Vegan Food Truck Ideas
A well-chosen name can attract customers, ignite their curiosity, and set the stage for a memorable dining experience on wheels.
1. Plant-Powered Plates
2. Vegan Delights on Wheels
3. Cruisin' on Veggies
4. Green Machine Eats
5. Vegan Vibes
6. Leafy Eats on the Move
7. Veggie Wheels
8. Compassionate Cuisine
9. Veg Out Food Truck
10. Nutritious Noms
11. Vegan Gourmet on the Go
12. Green Gastronomy
13. Veggie Voyager
14. Plant-Based Palate
15. Veggie Crusader
16. The Vegan Roadster
17. Fresh and Leafy on Wheels
18. Vegan Street Eats
19. Veggie Vagabonds
20. Plant-Based Picks
21. Vegan Voyageur
22. Nutritious Nosh
23. Green Gastronomy Express
24. Veggie Valley
25. Compassionate Cooks on Wheels
26. Veggie Velocity
27. Fresh and Fit Food Truck
28. Leafy Green Eats
29. Vegan Ventures
30. The Green Wheel
31. Veggie Vida
32. Healthy Herbivore
33. Sustainable Sustenance
34. Veggie Victory
35. Vegan Venture Van
36. Mindful Munchies
Finalizing Food Truck Business Name
So, you've got a fantastic concept for your food truck, and now it's time to finalize your food truck business name. Naming your business is an essential step, as it sets the tone for your brand and catches the attention of potential customers.
Start by brainstorming a list of keywords that describe your food truck's unique strengths, offerings, or themes. Think about creating memorable and catchy names that will stick with people after they've enjoyed your delicious food.
Remember, a good food truck name should evoke positive emotions and reflect your brand's personality.
Once you have a list of potential names, try running them through a business name generator for even more ideas or to check if it's available as a domain. You might find some fantastic combinations that you hadn't thought of before.
While selecting the perfect name, keep these guidelines in mind:
1. Make sure your food truck name is easy to pronounce and spell.
2. Avoid names that are too common or generic; aim for a unique and memorable title.
3. Consider your target audience and make sure your chosen name resonates with them.
You can also play with puns, and alliterations, or combine different words that relate to your food truck theme. For example:
1. Food Fiesta
2. Rolling Sushi
3. Burger Buggy
Once you have your finalists, ask for feedback from friends, family, or even potential customers. Listen to their opinions and see which name stands out the most.
Finally, make sure to check for legal issues or conflicts with existing businesses. Conduct a trademark search to ensure that your food truck's name isn't infringing on any existing trademarks.
Congratulations! You've taken an essential step in launching your food truck business by successfully finalizing your food truck's name. With a captivating name under your belt, you're now ready to move on to the next stages of growing your mobile eatery.
181 Food Truck Names
Stand out from the crowd with our unique and catchy food truck names and invite customers to indulge their taste buds
1. Swamp Stomper
2. Flavor Fiesta
3. Culinary Carnival
4. Tasty Travels
5. Epicurean Express
6. Epicurean Excursions
7. Flavorful Feasts
8. Delightful Dining Delights
9. Yum Yum Wagon
10. Gourmet Getaways on the Go
11. Flavor Expedition
12. Heavenly Bites on the Move
13. Culinary Capers
14. Tasty Treks
15. Appetite Adrenaline
16. Savory Surprises
17. Epicurean Eats Express
18. Flavorful Foodie Adventures
19. Gourmet Gastronomy
20. Taste Travelers
21. Food Fusion Frenzy
22. Heavenly Bites Bonanza Express
23. Culinary Crusaders on the Move
24. Tasty Trails on Wheels
25. Flavor Fiesta Express
26. Gourmet Globe Trotters on the Go
27. Savory Sensations Express
28. Epicurean Expeditions on Wheels
29. Flavorful Finds Express
30. Yum Yum Wagon on the Move
31. Foodie Fusions on Wheels
32. Culinary Caravan Express
33. Tantalizing Tastes on the Go
34. Delicious Drives Express
35. Taste Adventures on the Move
36. Heavenly Bites Sensations
37. Gourmet Getaways Express
38. Flavor Expedition on Wheels
39. Savory Soiree on the Go
40. Tasty Touring Express
41. Culinary Cruise on Wheels
42. Epicurean Excursions on the Move
43. Flavorful Feasts Express
44. Delightful Dining Delights on the Go
45. Appetite Abound Express
46. Taste Odyssey on Wheels
47. Foodie Roadsters on the Move
48. Flavorful Finds on the Go
49. Flavorful Flair
50. Heavenly Bites on Wheels
51. Yummobile
52. Food Fusion Express
53. Tantalizing Tastes
54. Delicious Drives
55. Culinary Caravan
56. Flavor Road Trip
57. Gourmet Getaway
58. Appetizing Adventures
59. Tasty Treasures
60. Flavorful Journeys
61. Savory Safari
62. Epicurean Escapade
63. Culinary Quest
64. Flavor Finders
65. Gourmet Galore
66. Taste Adventures on Wheels
67. Heavenly Bites Express
68. Foodie Roadsters
69. Tasty Trails on the Move
70. Flavor Explorers
71. Culinary Cruise
72. Gourmet Gurus
73. Savory Sensations on Wheels
74. Flavorful Discoveries
75. Tantalizing Tastebuds
76. Delicious Dispatch
77. Appetite Abound
78. Taste Odyssey
79. Heavenly Bites Bonanza
80. Gourmet Globe Trotters
81. Tasty Touring
82. Snow Slayer
83. Desert Dynamo
84. Ridge Racer
85. Trail Thrasher
86. Cliff Climber
87. Mountain Mauler
88. Forest Fury
89. River Rambler
90. Arctic Assassin
91. Wildcat Wheeler
92. Timber Tamer
93. Rugged Runner
94. Thundering Throttle
95. All-Terrain Ace
96. Diesel Dominator
97. Roaming Rhino
98. Silver Streaker
99. Sturdy Steed
100. Bulldozer Brawn
101. Off-Road Ogre
102. Thunderbolt
103. Road Raider
104. Iron Horse
105. Blaze Hauler
106. Storm Chaser
107. Grizzly Growler
108. Brawny Bulldog
109. Rock Crusher
110. Turbo Traction
111. Avalanche Crusher
112. Trail Conqueror
113. Jungle Jumper
114. Bog Buster
115. Backcountry Bruiser
116. Expedition Enforcer
117. Rock Rammer
118. Dirty Digger
119. Terrain Tamer
120. River Ranger
121. Climb Commander
122. Ridge Runner
123. Adventure Attacker
124. Thrill Tamer
125. Frost Fighter
126. Arctic Armada
127. Forest Frenzy
128. Swamp Slinger
129. Mud Mauler
130. River Raider
131. Tundra Tamer
132. Desert Devastator
133. Off-Road Marauder
134. Trail Tackler
135. Jungle Jaeger
136. All-Terrain Avenger
137. Wilderness Warrior
138. Savage Stallion
139. Dirt Dominator
140. Mountain Majesty
141. Snow Smasher
142. Terra Thriller
143. Rock Renegade
144. Off-Road Outlaw
145. Forest Fighter
146. Canyon Crusher
147. Trail Trekker
148. Tough Titan
149. Mighty Mover
150. Trail Blazer
151. Desert Defender
152. Jungle Juggernaut
153. Arctic Assault
154. Sandstorm Stomper
155. Warpath Warrior
156. Avalanche Annihilator
157. Swamp Slayer
158. Savage Scorpion
159. Snow Beast
160. Mud Masher
161. Overland Ogre
162. Rustic Rover
163. Adventure Ace
164. Off-Road Maverick
165. Rough Rider
166. Terra Tornado
167. Mighty Moose
168. Mountain Master
169. Rock Wrangler
170. Off-Road Overlord
171. Trail Tornado
172. Baja Bandit
173. Snow Soldier
174. Mud Monster
175. Off-Road Oppressor
176. Wild Wanderer
177. Jungle Jaguar
178. Trail Tamer
179. Savage Slayer
180. Desert Dominator
181. Arctic Attacker
46 Catchy Food Truck Names
Make a lasting impression on customers with our catchy food truck names. These names are designed to linger in the minds of your customers, sparking their curiosity.
1. Bite Me Gourmet
2. Crave-Worthy Cuisine
3. Truckin' Tastes
4. Nom Nom Express
5. Savor Street Eats
6. Tasty Trails
7. Munch Mobile
8. Hungry Wheels
9. Rollin' Delights
10. Savory Speedsters
11. Gourmet on the Go
12. Flavor Fusion
13. Street Food Sensations
14. Fast & Flavorful
15. Epicurean Wheels
16. Delish on Wheels
17. Fork in the Road
18. Flavor Roadster
19. Urban Eats Express
20. Cravin' Cruisers
21. Curbside Cravings
22. Flavors on Fleek
23. Fork 'n' Roll
24. Bites on Wheels
25. Yum Yum Express
26. Foodie Fuel
27. Speedy Spices
28. On-the-Go Gourmands
29. Savor Squad
30. Flavor Frenzy
31. Tasty Tracks
32. Quick Bites Brigade
33. Crave Cart
34. Culinary Cruiser
35. Flavor Wheels
36. Tasty Trotters
37. Nom Nom Navigators
38. Quick 'n' Tasty
39. Tasty Takeout Truck
40. Flavorful Flyers
41. Gourmet Gear
42. Quick Cuisine Caravan
43. Flavor Express
44. Street Food Soiree
45. Crave Caddy
46. Savory Sprinters
48 Coffee Food Truck Names
These names add a playful touch to your culinary adventure. It lets customers know exactly what they can expect from your mobile eatery.
1. Brew Bliss
2. Bean Brigade
3. Caffeine Cruiser
4. Daily Grind
5. Java Junction
6. Roast Roadster
7. Espresso Express
8. Cuppa Cab
9. Mocha Mobile
10. Beanmobile
11. Perk Patrol
12. Coffee Crawl
13. Brew Buggy
14. Steaming Wheels
15. Java Joyride
16. Sippin' on Wheels
17. Wake Up Wheels
18. Caffeine Cart
19. Joe on the Go
20. Coffee Cruiser Co.
21. Bean Buzz
22. Caffeine Cruise
23. Espresso Expedition
24. Morning Fuel
25. Brew Hauler
26. Coffee Caravan
27. Java Jive Wheels
28. Steamed Beans
29. Brewed to Go
30. Perky Wheels
31. Roaming Roasters
32. Sippin' Safari
33. Coffee Quest
34. Drive-Thru Dreams
35. Liquid Energy
36. Brew Broadsheet
37. Bean Blitz
38. Joe's Joyride
39. Mugs on Wheels
40. Caffeinated Cruiser
41. The Roaming Bean
42. Cup o' Joe on the Go
43. Brews on the Move
44. Mobile Mug
45. Rolling Roasts
46. The Coffee Cartel
47. Caffeine Cab
48. Bean Bandwagon
42 Dessert Food Truck Ideas
Evoke a sense of adventure and culinary exploration and exude a hip and trendy vibe for dessert food truck ideas.
1. Sugar on Wheels
2. Sweet Treats Express
3. Dessert Dynasty
4. Heavenly Delights on Wheels
5. Choco-Charmers
6. Blissful Bites Brigade
7. Frosty Frenzy
8. Cupcake Caravan
9. Donut Daze
10. Cookie Carnival Cruiser
11. Dessert Delicacy Dash
12. Ice Cream Invasion
13. Pastry Parade
14. Sweet Sensation Wheels
15. Delightful Dessert Drifters
16. Confectionery Crusaders
17. Sugary Swirls on the Go
18. Dessert Delights Expedition
19. Treats Galore on Wheels
20. Divine Desserts
21. Dessert Dreams on Wheels
22. Delectable Delights
23. Sweet Tooth Express
24. Dessert Delights on Wheels
25. Sugar Rush Truck
26. Ice Cream Dream
27. Cupcake Carnival
28. Donut Drive
29. Cookie Cruiser
30. Choco-Chariot
31. Sweet Swirls on Wheels
32. Treats on the Go
33. Yummy Yums Truck
34. Heavenly Desserts
35. Delightful Delicacies
36. Dessert Dazzle
37. Frosty Fantasia
38. Sugary Sensations
39. Pastry Paradise
40. Dessert Fiesta
41. Sugar High Delights
42. Blissful Bites on Wheels
49 Mexican Food Truck Names
Transport your taste buds to the vibrant streets of Mexico with our Mexican food truck names. 
1. Taquito Trek
2. Burrito Bonanza
3. Taco Tornado
4. Queso Quester
5. Enchilada Excursion
6. Nacho Nation
7. Salsa Safari
8. Tamale Trailblazer
9. Fajita Fiesta
10. Chimichanga Chase
11. Mexican Munch Mobile
12. Tostada Ticker
13. Empanada Express
14. Chiles Rellenos on Wheels
15. Carnitas Caravan
16. Taco Time Traveler
17. Jalapeno Jam
18. Quesadilla Dash
19. Taco Trailblazer
20. Mexi-Mix Mobile
21. Taco Truck Titans
22. Sizzling Salsas
23. Burrito Brigade
24. Authentic Mex on Wheels
25. Flavourful Fiesta
26. Spice Route Tacos
27. Savory South of the Border
28. Tasty Tamales
29. Mobile Mexi-Cuisine
30. The Mexican Munchbox
31. Taco Titan
32. Burrito Bandito
33. Salsa Sensation
34. Quesadilla Quest
35. Nacho Nomad
36. Enchilada Express
37. Tostada Tango
38. Tamale Time
39. Chimichanga Champion
40. Taqueria Wheels
41. Mexi Munchies
42. Fiesta Flavors
43. Taco Truck Fiesta
44. Churro Chariot
45. Guacamole Galore
46. Sopes on Wheels
47. Carnitas Cruiser
48. Flauta Fiesta
49. Mexi-Mobile Madness
69 Creative Food Truck Names
Ignite your culinary creativity with our selection of creative food truck names and showcase your inventive and imaginative approach to flavors.
1. Flavour Fiesta on Wheels
2. Cravings Cruiser
3. Tasty Trolley
4. Epic Eats Mobile
5. Flavor Flotilla
6. The Foodie Fleet
7. Street Food Frenzy
8. Bite Brigade
9. Global Grub Truck
10. Nom Nom Nomad
11. Foodie Wagon
12. Flavor Roadsters
13. Hungry on the Go
14. Mobile Munchies
15. Gourmet on the Move
16. Delightful Diners on Wheels
17. Flavourful Journeys
18. Gastronomic Gallop
19. Tasty Trekker
20. Street Food Safari
21. Savor Savvy
22. Foodie Freeway
23. Flavor Fest
24. Delicious Drifter
25. Culinary Cart
26. Gourmet Galleon
27. Flavor Force
28. Crave Cruise
29. Palate Pleasers on Wheels
30. Savory Soiree
31. Food Truck Fusions
32. Culinary Carriage
33. Flavorful Fare
34. Yum Yum Yacht
35. Mobile Munchery
36. Delectable Drifters
37. Flavor Roadshow
38. Tasty Trolley Tracks
39. Crave Carts
40. Gastronomic Getaway
41. Foodie Fleet
42. Flavor Trailblazer
43. Culinary Connoisseur
44. Gourmet Go-Go
45. Flavorful Fantasia
46. Palate Pleasers on the Go
47. Food Truck Fanatics
48. Savory Sprints
49. Crave Caravan
50. Gourmet Gallop
51. Street Food Stroll
52. Delectable Dashes
53. Foodie Fervor
54. Culinary Crusader
55. Gourmet Giddy-Up
56. Epicurean Eats Mobile
57. Crave Cruiser
58. Palate Pleasing Pursuits
59. Food Truck Frenzy
60. Culinary Cab
61. Epicurean Explorations
62. Flavorful Forays
63. Delectable Drive-Thru
64. Foodie Frenetic
65. Flavor Fiends
66. Culinary Crawl
67. Epicurean Expressions
68. Savory Soiree on Wheels
69. Flavorful Fusions Food Truck
91 Chinese Food Truck Names
Embark on a culinary journey through China with our Chinese food truck names. Evoke the vibrant and diverse flavors of Chinese cuisine.
1. Wok on Wheels
2. Dim Sum Delights
3. Chopstick Express
4. Dragon's Diner
5. Fortune Food Truck
6. Oriental Eats on Wheels
7. Dumpling Dynasty
8. Rice 'n' Roll
9. Kung Fu Kitchen
10. Noodle Nook Food Truck
11. Beijing Bites
12. Cantonese Cart
13. Panda's Palate
14. Szechuan Street Food
15. Hong Kong Food Truck
16. Shanghai Snacks
17. Wonton Wagon
18. Peking Duck Delights
19. Dumpling Dragon
20. Chinese Comfort Cuisine
21. Sizzling Sichuan
22. Chow Mein Mobile
23. Oriental Delights on the Go
24. Dim Sum Drive-Thru
25. Authentic Chinese Flavors
26. Spicy Szechuan Express
27. Rice Bowl Rendezvous
28. Dragon's Den Dining
29. Crispy Kung Pao
30. Noodle Nest Food Truck
31. Wok Star Wheels
32. Cantonese Cravings
33. Chopstick Charmers
34. Fortune Feast Food Truck
35. Panda Expressway
36. Dumpling Delicacies
37. Tasty Tang Dynasty
38. Hong Kong Street Eats
39. Shanghai Street Snacks
40. Wonton Wonderland
41. Peking Duck Dash
42. Bao Bao Bites
43. Szechuan Spice Wheels
44. Hot and Sour Express
45. Oriental Delights Drive-Thru
46. Dim Sum Dreamer
47. Authentic Chinese Cravings
48. Crispy Szechuan Sensations
49. Rice Bowl Roadster
50. Dragon's Den on Wheels
51. Kung Pao King
52. Noodle Nirvana
53. Wok and Roll Food Truck
54. Cantonese Culinary Caravan
55. Chopstick Chronicles
56. Fortune Favors Food Truck
57. Panda's Gourmet Wheels
58. Dumpling Dynasty Delights
59. Tangy and Tasty
60. Hong Kong Foodie Adventure
61. Shanghai Street Eats Expedition
62. Wonton Wonders on Wheels
63. Peking Duck Express
64. Bao Bao Bonanza
65. Szechuan Sensation Station
66. Hot and Sour Haven
67. Oriental Flavors Food Truck
68. Dim Sum Delightful Drive-Thru
69. Crispy Kung Pao Crusader
70. Authentic Chinese Adventure
71. Rice Bowl Roadster's Rally
72. Dragon's Den Dining Dash
73. Noodle Nook Nirvana
74. Wok and Roll Rendezvous
75. Cantonese Cravings Caravan
76. Chopstick Connoisseur
77. Fortune Foodie Fiesta
78. Panda's Palate Parade
79. Dumpling Delight Expedition
80. Tangy and Tasty Tour
81. Hong Kong Street Eats Extravaganza
82. Shanghai Snacks Showcase
83. Wonton Wonders Wanderlust
84. Peking Duck Drive-Thru
85. Bao Bao Bliss
86. Szechuan Spice Sprinters
87. Hot and Sour Haven on Wheels
88. Oriental Flavors Express
89. Dim Sum Delight Dash
90. Crispy Kung Pao Crusaders' Culinary
91. Rice Bowl Roadster Rally
78 Innovative Food Truck Names
Innovators and Flavor Fusion names highlight your dedication to pushing boundaries and creating unique taste experiences.
1. The Culinary Cruiser
2. Savory Street Bites
3. Fresh Fixins' Food Truck
4. Foodie Fiesta
5. The Rolling Kitchens
6. The Gastronomic Wheels
7. Fusion Feast
8. Artisanal Eats on Wheels
9. Cuisines on Wheels
10. The Mobile Munchery
11. Unique Eats Truck
12. Edible Adventures
13. Tastebud Temptations
14. The Savory Sprinter
15. Flavor Adventures
16. Culinary Cruisers
17. Taste Expedition
18. Flavor Fusionists
19. Gourmet Getaways
20. Flavory Fantasia
21. The Rolling Gourmet
22. The Foodie Express
23. Artisanal Appetites
24. The Tasty Trek
25. Gourmet Galavant
26. The Culinary Caravan
27. The Edible Explorer
28. Flavor Frenzy Food Truck
29. Gourmet Roadsters
30. The Savory Sojourn
31. Epicurean Escapades
32. The Foodie Fiesta Express
33. Flavorful Expeditions
34. Cuisines on the Move
35. The Mobile Munchery Adventure
36. Tastebud Trekking
37. The Savory Sprinter's Delight
38. Gourmet Gourmands
39. The Culinary Quest
40. Edible Excursions
41. The Epicurean Explorer
42. Flavorful Foodie Frenzy
43. The Rolling Gourmet Adventure
44. Gourmet Expeditions
45. The Tasty Trailblazer
46. Flavorful Foodie Feats
47. The Mobile Munchery Madness
48. Culinary Capers on Wheels
49. The Savory Sensations
50. Flavor Fusion Foodie Fiesta
51. Gourmet Gastronomers
52. The Culinary Crusader
53. Edible Experiences
54. The Tasty Tornado
55. Flavorful Foodie Flavors
56. Gourmet Globetrotters
57. The Rolling Epicure
58. Savory Safari on Wheels
59. The Flavor Frenzy Foodie Fleet
60. Culinary Connoisseurs
61. The Tasty Trailblazing Trek
62. Edible Explorations
63. Gourmet Gastro Express
64. The Epicurean Excursionist
65. Flavorful Foodie Fusions
66. The Mobile Munchery Master
67. Culinary Capers on the Move
68. Savory Soiree Adventure
69. The Tasty Trekkers
70. Flavorful Foodie Fest
71. Gourmet Gastronomic Getaway
72. The Culinary Crusader's Culinary Quest
73. Edible Epicurean Escapades
74. The Rolling Flavor Adventure
75. Savory Safari Expedition
76. The Flavor Frenzy Foodie Fiesta Fleet
77. Gourmet Gourmand's Gourmet Getaway
78. The Tasty Trailblazer's Taste
76 Fancy Names For Food Truck 
Indulge in a touch of elegance with our fancy food truck names. Promise a luxurious dining experience on the go.
1. Elegante Eats
2. Classy Cuisine on Wheels
3. Gourmet Glamour
4. Haute Hauler
5. Fancy Foodie Flair
6. Culinary Chic
7. Elegant Edibles
8. Classy Catering Cruiser
9. Chic Street Bites
10. Fancy Flavours
11. Gourmet Gastrotruck
12. Swanky Savories
13. Elegant Eateries on Wheels
14. Classy Culinary Adventures
15. Gourmet Gastronomical Delights
16. Haute Cuisine Cruiser
17. Fancy Foodie Fusion
18. Elegant Epicurean Express
19. Classy Connoisseur's Kitchen
20. Gourmet Gourmand's Galore
21. Luxe Lunches on Wheels
22. Fancy Fusion Feasts
23. Elegant Eats Expedition
24. Classy Catering Caravan
25. Gourmet Grubmobile
26. Swanky Street Eats
27. Elegant Epicurean Excursions
28. Classy Cuisine Cruise
29. Haute Hauler's Culinary Capers
30. Fancy Foodie Frenzy
31. Gourmet Gourmets on the Move
32. Chic Culinary Quest
33. Elegant Eats Adventure
34. Classy Catering Crusaders
35. Gourmet Gourmand's Gastronomical Getaway
36. Haute Cuisine Cruise
37. Fancy Fusion Food Truck
38. Elegant Epicurean Expeditions
39. Classy Connoisseur's Culinary Capers
40. Gourmet Gastro Globetrotter
41. Swanky Street Soiree
42. Chic Culinary Crusaders
43. Elegant Eats Express
44. Classy Catering Connoisseurs
45. Haute Hauler's Haute Cuisine
46. Fancy Foodie Flavours
47. Luxe Lunches on the Move
48. Elegant Epicurean Escapades
49. Classy Catering Cruise
50. Swanky Street Sensations
51. Chic Culinary Capers
52. Haute Hauler's Haute Cuisine Cruiser
53. Fancy Foodie Fusions
54. Gourmet Gourmand's Globetrotting Gourmet
55. Elegant Eats Expeditions
56. Classy Catering Crusade
57. Luxe Lunches on the Road
58. Swanky Street Soiree on Wheels
59. Chic Culinary Connoisseurs
60. Haute Hauler's Haute Gastronomy
61. Fancy Foodie Flair on the Move
62. Gourmet Gourmand's Gourmet Galore
63. Elegant Eats Expeditionary
64. Classy Catering Cruise on Wheels
65. Luxe Lunches on the Go
66. Swanky Street Sensations on the Move
67. Chic Culinary Capers on Wheels
68. Haute Hauler's Haute Cuisine Adventure
69. Fancy Foodie Frenzy on the Move
70. Gourmet Gourmand's Gourmet Gastronomical Getaway
71. Elegant Eats Epicurean Expeditions
72. Classy Catering Crusaders on Wheels
73. Swanky Street Soiree on the Road
74. Chic Culinary Connoisseurs on Wheels
75. Haute Hauler's Haute Gastronomic Adventure
76. Fancy Foodie Fusion Feast
80 Bakery Name Ideas For Food Truck 
Go bring a dash of sweetness to the streets, while Artisan Bread Bus and Pastry Paradise showcase your craftsmanship and delectable baked goods.
1. Rolling Dough Delights
2. Bake on Wheels
3. Sweet Street Treats
4. Whisked Away Bakery
5. Cupcake Cruiser
6. Doughnut Delights on Wheels
7. Bread Bites on the Go
8. Pastry Pioneers
9. Rolling in the Sweets
10. Cookie Cart
11. Sweet Tooth Truck
12. Artisanal Baked Bliss
13. Oven on the Move
14. Bakers' Brigade
15. Freshly Baked Adventures
16. Rolling in the Dough Bakery
17. Tasty Travels Bakery
18. Crumbly Confections on Wheels
19. Cake Crusaders
20. Delightful Dessert Delights
21. Wholesome Wheaties
22. Savory Scones on the Go
23. Flaky Fantasies
24. Yummy Yeasties on Wheels
25. Cinnamon Sensations
26. Artisanal Bread Bites
27. Pastry Pleasures on the Move
28. Rolling in the Flavors
29. Satisfying Sweets on Wheels
30. Heavenly Handmade Breads
31. Crusty Cravings on the Go
32. Tantalizing Tarts
33. Freshly Baked Frenzy
34. Wholesome Wheaties on Wheels
35. Delectable Doughnuts on the Move
36. Bread Bites Bonanza
37. Gourmet Goodies on Wheels
38. Crispy Croissants on the Go
39. Sweet Surrender Bakery
40. Artisanal Baked Beauties
41. Bakers' Bliss on Wheels
42. Rolling in the Freshness
43. Savory Scones on the Move
44. Flaky Fantasies on Wheels
45. Yummy Yeasties Express
46. Cinnamon Sensations on the Go
47. Handcrafted Heavenly Breads
48. Crusty Cravings on Wheels
49. Tantalizing Tarts on the Move
50. Freshly Baked Frenzy on Wheels
51. Wholesome Wheaties Express
52. Delectable Doughnuts Delights
53. Bread Bites Bonanza on the Go
54. Gourmet Goodies on the Move
55. Crispy Croissants Express
56. Sweet Surrender Bakery on Wheels
57. Artisanal Baked Beauties on the Go
58. Bakers' Bliss Express
59. Rolling in the Freshness on Wheels
60. Savory Scones Sensations
61. Flaky Fantasies Express
62. Yummy Yeasties on the Move
63. Cinnamon Sensations Bonanza
64. Handcrafted Heavenly Breads on Wheels
65. Crusty Cravings Express
66. Tantalizing Tarts on the Go
67. Freshly Baked Frenzy Express
68. Wholesome Wheaties Delights
69. Delectable Doughnuts on Wheels
70. Bread Bites Bonanza Express
71. Crispy Croissants Sensations
72. Sweet Surrender Bakery on the Go
73. Artisanal Baked Beauties Express
74. Bakers' Bliss on the Move
75. Rolling in the Freshness Bonanza
76. Savory Scones on Wheels
77. Yummy Yeasties Sensations
78. Cinnamon Sensations on the Move
79. Handcrafted Heavenly Breads on the Go
80. Crusty Cravings Bonanza
Frequently Asked Questions
What Factors Should I Consider When Choosing A Name For My Food Truck?
When choosing a name for your food truck, consider factors such as your target audience, the cuisine you specialize in, and the overall brand identity you want to convey.
How Can I Ensure That My Food Truck Name Is Catchy And Memorable To Attract Customers?
To make your food truck name catchy and memorable, focus on using descriptive and attention-grabbing words, incorporating wordplay or puns, and ensuring it is easy to pronounce and remember. Additionally, consider the visual appeal of the name for effective branding.
Is It Important For My Food Truck Name To Reflect The Type Of Cuisine Or The Unique Selling Point Of My Menu?
Yes, it is important for your food truck name to reflect the type of cuisine or unique selling point of your menu as it helps customers quickly understand what to expect, establishes your food truck's identity, and attracts the right audience who are specifically interested in that type of cuisine or specialty.
Continue Reading ????: 1811 Cotton Candy Food Truck Names: Top Picks And Ideas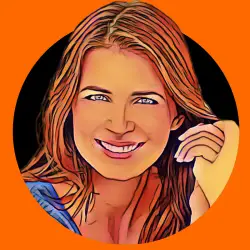 Latest posts by Hilary O'Shea
(see all)