Georgia is one of the best places to visit when in the US, not only for its culture and atmosphere but for its brilliant food. In Georgia, you will not be able to get enough of the beautiful dishes they have to offer, and that is why food trucks are available for on-the-go service!
In this article, we will be guiding you through the steps it takes to become a successful food truck business owner in Georgia.
How To Start A Food Truck Business In Georgia
Starting any business takes hard work and dedication, so it can only be expected that to start a food truck business is just as difficult. But with that said, that is not to say that it is impossible. 
Over the years, the demand for food trucks has risen across all states and Georgia is one of them. If you are someone who has a passion for business and someone who has pride in Georgia's food, then this guide will be here to help. Below, we will be taking you through the steps needed to start a food truck business in Georgia and be successful.
Create A Plan For Your Food Truck Business
Before even going through with your food truck business, it is first very important to put through a plan. By having a plan, you will be able to achieve success. As a new business owner, the worst thing you can do is to rush into anything. Acknowledge the importance of making a plan and sticking to it.
When it comes to starting a food truck business it is not as simple as buying a truck and selling food; there is a lot more that goes into it.
You need to consider…
Permits and licenses
Cost of food
Cost of fuel
Location
Legalities
Health and safety
Marketing
When preparing to start your business, make sure to write all of these points down and brainstorm your ideas and knowledge around them. Planning means a higher chance of success.
Register Your Business
In some states, you will need to register your business in order to legally operate. This needs to be initiated before your business has even opened.
In the state of Georgia, registering your food truck business is a legal requirement and this will need to be conducted by the Georgia Secretary of State. For a food truck, they will be most commonly classed as an LLC (limited liability company). This means that fewer start-up costs will be involved and the business owner's personal assets will be separate from the debts of the business itself.
To register your business in the state of Georgia, follow this link: https://georgia.gov/register-llc-georgia-secretary-state
Get A Food Truck And A Commercial Space
One of the main parts of starting your food truck business is getting the food truck itself and finding commercial space. There are many factors to consider when it comes to this:
Price of truck (are you purchasing/renting/hiring?)
Size of truck
Location
Parking
Although it may be tempting as a new business owner to look for the most expensive and lavish trucks out there, it is more beneficial to find a used vehicle that you can turn into your own. By doing this, you are sticking within your budget and will make it easier for yourself financially. You should also consider your truck's size. You want the size to be appropriate, not only for storage reasons but for parking purposes too.
It is important for a business owner to find a commercial space. This space should be appropriate and well suited for a food truck business. Location is everything, so this should be planned out prior to starting the business. This location needs to be in an area with a high likelihood of customers, in an area where there are more crowds.
Operating in Georgia, food trucks are not allowed on the same property as a restaurant or within 100 feet of a single-family or two-family household.
Obtain The Necessary Operation Permits And Licenses
Obtaining the necessary permits and licenses are essential when it comes to starting a food truck business. Without a permit or license, you will be breaking the laws of your state and your business will no longer be allowed to run.
No matter what state your business is situated in, a food truck will always require a permit and license of some kind. Below are listed the general permits and licenses needed for food truck businesses (please note, these regulations may vary depending on the state).
Vehicle License
Although the obvious point, it is important to recognize the importance of a vehicle license. As a food truck business is on wheels, it is necessary for the owner to have a license both to operate the vehicle and for the vehicle itself.
This is a license requested by most states, yet there are some which require an additional commercial license to operate a food truck.
Business License
As a business owner, you will need a business license. This business license is to prove that the owner of that vehicle is able to run a business from the truck legally.
Health Department Permit
It is crucial that all food selling businesses (whether that is in a building or on the road) obtain a health department permit. Just like any restaurant, food trucks require their establishment to be checked by the health department to ensure that all is sanitary and that the business is preparing food safe for the public.
Food Handler's Permit
Depending on the state, one or more employees may also be required to have a food handler's permit. It is important for the person with this permit to be active on the food truck during its opening hours.
Food truck owners operating in Georgia must have:
Business license
Health permit from state department of public health
Written permission from property owner
Obtain Food Truck Insurance
Obtaining food truck insurance is a necessary protocol when starting your business. With insurance, you are able to ensure that your vehicle and assets will be protected against damage, theft and more.
Coverage includes:
Collision coverage
Comprehensive coverage
Commercial auto insurance
General liability
Worker's compensation
How Much Does A Food Truck Cost In Georgia?
When starting your business, one of your main priorities is to sort out the food truck. When it comes to pricing, it is important to make the right decisions. You do not want to choose a truck that you cannot afford.
On average, the cost of a rented food truck in Georgia can cost anywhere between $450 and $1000. This averages out to around $600.
Can Food Trucks Sell Alcohol in Georgia?
In general, alcohol is prohibited from being sold in food trucks. But, with this said, there can be some exceptions. If that food truck has been asked to participate in a special event or private event, the owner of the business may be able to obtain a permit associated with this.
General selling of alcohol, however, is not allowed.
Food Truck Inspection Checklist In Georgia
A food truck inspection checklist is there to help owners to know if they are complying with the rules and regulations of their state. In order to work comfortably without any possible repercussions, it is important for an owner to go through this checklist to ensure that they are within the guidelines.
In the state of Georgia, this food truck inspection checklist consists of the following:
Food safety
Storage
Conduction of staff
Obtaining permits
Obtaining licenses
Zoning approval
Environmental health
Food Truck Fire Inspection Checklist In Georgia
As you will be operating your business in an intimate space and preparing food, there is a risk of fire. Because of this, it is essential that the food truck has a fire safety inspection to ensure the safety of the truck, equipment, and its staff.
Have someone from the fire department visit your food truck and inspect the place. By doing so, you will be ensuring the safety of everyone and staying on track with what the state requires. Safety always comes first and is the number one thing to think about when it comes to starting your food truck business.
Best Food For Food Trucks In Georgia
Food trucks are generally there to put a staple on what their state is all about, and this is what you will get in Georgia too.
When going to these food trucks, you should expect food with the meaning behind it, food with tradition and which roots back to the early days of Georgia. Before searching for the right food truck for you, it is necessary to learn about the fantastic food Georgia has to offer. Only then will the customer be completely satisfied.
Fried Chicken
>
Although fried chicken is something which is served around the world, there is something great about traditional Georgian fried chicken. This is a southern staple that does not compare to any others alike. With crispy skin and succulent meat, customers will instantly fall in love with Georgia's fried chicken.
Peach Cobbler
>
Peaches are the absolute staple of Georgia. It would not be right to not include a peach dish in this listing. Everyone loves to indulge in a mouth-watering peach cobbler filled with an unforgettable sweet and syrupy taste. Chances are there will be a dessert food truck in Georgia filled with a signature peach dish just like this one.
Brunswick Stew
Here is a dish which is made to bring people together, especially on those late relaxing evenings when the air is cool. Brunswick stew is a southern classic and an absolute must-have. It is quick and easy and people are satisfied every time.
Biscuits And Gravy
There is no one in Georgia who doesn't love biscuits and gravy. This is much loved down south and is a great dish to be served.
Are Food Trucks Worth It?
As there are so many food options to choose from (especially as a tourist) you may wonder if food trucks are worth it. You may even be questioning this if you are someone who is interested in setting up a food truck business of their own.
Although there is plenty of good that comes out of food trucks, there are also many things that put a damper on the idea of the food truck.
Location
One of the major issues of having a food truck business is location. It is important for a food truck to be set in a place with plenty of energy and lots of customer engagement, and this can sometimes be difficult to find. As Georgia is known for its great food, it is ideal for food trucks to locate in the state.
With this said, however, they still need to look for customers. A great way to do this is for the business to attend festivals or post statuses of where they currently are on social media. Through this, the business will receive a response.
Weather
Another negative to food trucks is the weather. Fortunately in Georgia, this state is prone to more sunshine and heat than rain showers, so there should be no issues regarding this.
The only downside is if there is a food truck selling hot and spicy food during a heatwave, people may choose to go to an ice cream truck rather than this establishment.
Overall, it is safe to say that food trucks in Georgia are worth it, for they present more positives than negatives.
Final Thoughts
In this article, we have given you a definitive guide to food trucks in Georgia. From this, you will be able to feel more comfortable setting up your brand new food establishment now you are aware of what to look out for, as well as ensuring your customers will be safe and happy.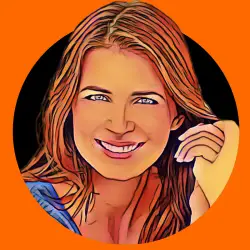 Latest posts by Hilary O'Shea
(see all)