Everybody loves a good food truck: it represents the ultimate catering solution, allowing food truck owners to provide food and drinks to customers on a mobile basis.
Many private events hire a food truck for the day to make their occasion super special, as well as being a convenient way to feed a lot of people if the hosts don't want to cook for themselves.
There are many different types of food trucks, depending on what you need. For example, you could require large-scale catering for a wedding, which usually means including things such as beers on tap, artisanal beers and imperial stouts. 
Food truck wedding catering is a massive market that many Virginian food truck owners have tapped into because it makes such a robust food truck business plan: people are always getting married, and often don't want to have to think much about the catering themselves.
As well as private events and functions, food trucks can cater for the masses at public events. You may get stationary trucks or movable ones, which can travel up and down the country selling their wares.
It's common to come across trucks selling a particular cuisine – there might be a Mexican food truck in your area or a mobile brewery for beer fans to enjoy. If you're looking to open your own food truck, it helps to find a niche that isn't yet covered in the surrounding towns.
Of course, there are various things you need to think about before becoming a food truck operator yourself, so you can be sure if you want to do it or not.
Virginia is a great food truck location, with a bustling food truck scene, but it certainly helps to be aware of the specific regulations in place that govern this sector of the food industry. Here, we will tell you all about owning a food truck in Virginia, as well as what is already out there and what you can expect.
How To Start A Food Truck Business In Virginia
First of all, food truck regulations differ not only by state but also by city. This means that you need to check the rules for both Virginia and whatever city you're planning to run your business from.
Even if you already have a food truck in one part of the state, you may not necessarily be able to transfer across to another without making some changes first.
For example, in Norfolk, you must obtain several permits before you can legally run a food truck: a Vendor Parking Permit, a Fire Inspection and decal from the Norfolk Fire Marshal's Office, and a Health Permit from the Norfolk Department of Health.
All three of these are required, so it is a good idea to prepare well in advance of your proposed start date.
Whether you want to sell from your food truck in a public place or on private property, such as your own home, you need to have a current Norfolk Health Inspection, Norfolk Fire Inspection, Norfolk Business License and Norfolk Zoning Approval. Although these apply specifically to Norfolk, most cities have similar regulations in place
Create A Plan For Your Food Truck Business
The number one thing to think about in terms of your business plan is the type of food you want to sell. This should be something you enjoy and can put together well, but it also helps if you hit a niche that isn't currently being satisfied.
Virginia is home to a myriad of taco trucks – while these are certainly yummy and popular, your own venture might get lost in the crowd if you also choose a Mexican food truck.
So how do you choose what food or drink to sell? Perhaps you are from a culture with its own cuisine that you would like to bring to the area, or maybe you have just noticed something missing that you would personally like to see. 
Your food truck business plan should take into account the sorts of foods that are already on offer, and what you can bring to the table. We have advised against a Mexican food truck in this state, but if you are Mexican and could provide something new, by all means, go for it!
We recommend something like BBQ meats or even an operating brewery on wheels. The brewery scene in Virginia is quite large, but it is full of untapped potential in terms of getting some of the most notable beers on the road. 
A beer program is likely to be a big hit state-wide, with big names such as the Black Narrows Brewing Company and the Capstan Bar Brewing Company taking the lead in this area. These beers are great for wedding food truck catering, so why not add them to your menu?
We recommend doing some research of your own, to find out who your customers are likely to be and what sort of food they would like to purchase. Think about the people who live in the vicinity – the population is very diverse, it is likely that the current food truck offerings will reflect that.
Register Your Business
As we have already mentioned, it is very important that you obtain all the relevant paperwork and documents before you embark on your food truck journey. You also need to register the business itself on this website, so that you can get an Employer Identification Number. 
This will be used to identify your business and calculate your taxes – it is needed to file a tax return every year. In fact, registering your business is a prerequisite for being granted funding or vendor licenses, so make sure you take care of this first.
Most food trucks in Virginia operate as an LLC (limited liability company) – this means that your personal assets and property will not be in danger from any claims made against your business.
We recommend that you open a business account with your preferred bank at the same time since you will need to build up a solid credit profile for trading purposes.
Get A Food Truck And A Commercial Space
Of course, now that you've decided upon your next business venture with a cracking idea that is bound to make you rich, you will need to figure out your physical trading space. This means either buying or renting a truck that has all the necessary features that you will require.
Buying is a big investment that would cost you a lot of money upfront, although it may be cheaper in the long run. If you are sure your business is sustainable and you will want to run it for a good number of years, as well as have enough funding to cover the initial lump sum, you should look into your buying options. 
Take a look at Prestige Food Trucks for some ideas of the pricing you can expect. Always double-check that you will be able to front the initial expense if you are considering buying outright, and remember to factor in other outgoings such as power and branding.
On the other hand, KSM Food Trucks do great deals on renting food trucks if that is the avenue you want to go down. Many suppliers offer a finance program that lets you pay a certain amount each month, with the option of purchasing the truck at the end of the lease if you wish.
This is where your food truck business plan will come in handy, as it will be able to help you determine which route is better for you.
Once you have a contract set up between yourself and the supplier, have a lawyer read it over to make sure there's nothing missing and the terms are agreeable. This may save you a lot of hassle in the long run, because it eliminates the possibility of you misunderstanding something and ending up in financial trouble.
Obtain The Necessary Operation Permits And Licenses
We have briefly been through the separate permits you will need, so it is vital that you have all these sorted before you start to trade.
Otherwise, you are liable for fines and even prosecution if you do not follow the rules properly. Strict regulations are in place to make sure that not just anyone can sell food from a truck because public safety is a big issue.
Once you have registered your company and obtained your EIN, here is a checklist you can use to ensure you have everything necessary in place:
Fire Inspection and decal
Vendor Permit
Health Inspection
Business License
Health Permit
Zoning Approval
Obtain Food Truck Insurance
As with any business or other undertaking, you should take out an insurance policy before you get started. This will protect you against any damages that occur while you are operating, so you don't have to use your personal funds to cover high costs. Therefore, you will be able to continue running your business even in tough circumstances.
You can get a general insurance policy to cover what you need, but if you're unsure, it may be better to opt for a specific food truck insurance policy. This is tailored to include any eventualities you might face in your situation, so many food truck owners choose one of these for peace of mind.
The downside is that they are more expensive than regular insurance policies, so make sure you are factoring this into your overall budgeting.
If you want to know more, you can contact your current insurance provider to see what they can offer you. They should be able to assess your individual needs and give you a quote based on them.  
Alternatively, it may be easier and cheaper to start afresh with trusted insurance companies that are used by many food truck operators. Visit Car Insurance Comparison to get quotes for your food truck today.
How Much Does A Food Truck Cost In Virginia?
The price you can expect to pay for your food truck depends on its size, condition and features – just like anything else. You can probably guess that they vary significantly in terms of cost, and you may have to spend a while searching before you find the perfect one for your budget.
You can generally get small, used food trucks for around $25,000-$30,000 in Virginia. These are often relatively old, for example, ones that were built in the 1990s. The age shouldn't necessarily affect how well the truck goes, especially if it has been well looked after. 
However, you may decide that you would prefer a shiny new truck, which would set you back more but could stay in great condition for many years. Trucks like this that have a large capacity can cost up to $100,000, so the decision shouldn't be taken lightly.
Roaming Hunger posts trucks that are for sale, so it is a good place to start when you're looking to buy your first food truck. You can search specifically in Virginia and surrounding areas, which is convenient for trucks that may apply to you.
Think about whether you are looking to cater more for private events or public events, because this may help you prioritize what specifications you need in your truck.
Can Food Trucks Sell Alcohol In Virginia?
Alcohol laws in Virginia state that you cannot get a license to sell alcohol when moving from place to place, which means that you need to apply for a license for the specific food truck location you will be selling in. 
This is how wedding food truck catering works, to essentially turn a food truck into an operating brewery. A food truck operator can have beers on tap, as well as imperial stouts or any other notable beers that you might find in the Virginia brewery scene.
You can get a food truck permit for property owners if the truck will be selling from the person's property only. Refer to your food truck business plan to see if this would be a viable solution for the direction you are heading in. 
Some people like to sell from their home so that they don't have to travel long distances, whereas others prefer to separate their business from their private life as much as possible. In Virginia, it is common for a food truck operator to run an operating brewery from their home. 
There are various breweries in the state that are renowned, including Basic City Beer Co., Castleburg Brewery, Bay Brewing Company and Cape Charles Brewing Company.
These may often have their own trucks that they take out or rent out for private events, offering notable beers and ciders from the local area and beyond. The truck will often stay around the original brewery location, but may also venture further out.
Apple cider slushie and gingerbread stout are particular favorites of beer fans around here, so could be lucrative for your food truck business plan.
However, make sure you don't label yourself as being affiliated to any of these companies if you're not – Basic City Beer Co. would have something to say about that. Being too close to any specific brewery location could also encroach on their territory, so be careful.
Food Truck Inspection Checklist Virginia
When you're setting up your food truck, there are various things you need to keep in mind to make sure it is suitable for use at whatever food truck location you have in mind – your food truck business plan should definitely factor these in. Please note the following points:
All relevant permits and paperwork including health inspection (see above)
Correct sanitizing equipment and routines in place
Safe temperatures for kitchen operation
Proper signage displaying opening times and truck location
Appropriate clothing worn by all employees
Thorough cleaning for surfaces and utensils between uses
Updated vaccination records for employees who handle food
Accurate files and contact details for all staff
Safety equipment for adverse weather
All necessary training undertaken by staff
Safe emergency evacuation procedure in place
Food Truck Fire Inspection Checklist Virginia
Along with the general checklist, there is a separate fire inspection checklist of things you must have in your truck, whether you are catering for public events or private events. When you go through the list, make sure that each item is present in accordance with the local requirements in your area.
Working fire extinguishers
Carbon monoxide detectors
Smoke alarms
Ventilation systems
Marked emergency exits
Fire doors
Neat electrical wiring
Final Thoughts
There are a lot of reasons to open up your own food truck in Virginia because it is a lively state where various cultures are celebrated and shared. The wide variety of food trucks you see here means the world is your oyster; you could have a Mexican food truck, a burger van, or a smokehouse on wheels to take to public events. 
Alternatively, you could tap into the high-end market with wedding food truck catering. You could even have a beer program featuring notable beers from across the state and beyond.
It is very important to stay on top of the laws in any area. Regulations governing food trucks are quite specific in Virginia – more so than in the majority of the country, meaning that it can be easy to fall foul of them if you're not careful. We recommend following our checklist closely so that you don't miss anything.
Also, take your time when filling out permit applications, since it is vital to enter accurate information. Visit the Virginia Government website for more information on this subject.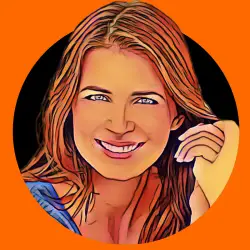 Latest posts by Hilary O'Shea
(see all)