Food trucks are starting to become one of the most profitable businesses in the USA. More and more entrepreneurs are beginning to create their own food trucks, and end up creating very successful businesses. 
If you're thinking about dabbling into the world of food trucks, then it's vital that you learn the skills of the game. 
This article will answer any questions you may have about starting your own food business in New York. It will also provide you with some information on how to get started and what permits are required. It's everything you need to know about starting your own food truck business! 
How To Start A Food Truck Business In New York 
Before we begin, it's important to assess what exactly a food truck is. 
A food truck is a type of mobile food vendor. They sell prepared foods and/or beverages through an open-air food cart. These trucks can be found at festivals, fairs or special events, as well as being parked on the streets of major cities like New York and Los Angeles.
There are many types of food trucks, but they all share certain characteristics. For example, they must be able to cook food quickly and efficiently, as there are always large lines.
New York City is a fantastic place to set up a food truck business. New York is always bursting with people. From city locals to tourists from all across the globe — this is a city that likes to try new food, and food trucks are some of the most profitable businesses in the big apple. 
Think about it this way. New Yorkers are always on the move. A food truck means quick, easy, and delicious food that you can eat while walking. That's pretty much the New York dream, and it fits with the lifestyle very well. 
The important aspect to consider, before starting a food truck business in NYC, is your competition. While food trucks will be popular within the city, what makes your food truck different? There are hundreds of food trucks in New York, so why are customers going to stop at yours?
It's very significant to get your business aims, and unique selling perspective solidified before starting your business. It means that you will have a clear understanding of what your brand is, and it'll help you separate yourself from the competition.
That means if the public can see that your brand is trying something new, they'll become customers, and hopefully — returning customers. 
Create A Plan For Your Food Truck Business
Creating a plan for your food truck business is vital. It will be near impossible to create a food truck business that is successful and profitable, without following a plan. That's not to say you won't experience changes or setbacks, but you need to have a clear idea of your business, and where your business is going. 
In order to create a plan for your food business, you should think about:
What kind of menu do you want your food truck to offer?
What would make your food stand out amongst other food vendors?
How many hours per day will you work?
When will you launch?
Where will you park your vehicle?
Who will be your target market?
Will you use social media marketing? Do you intend to expand your reach?
What will be your prices?
Who will be your suppliers?
What will be your profit margins?
Are you willing to invest money into advertising?
Have you thought about insurance?
How will you finance your business? 
All of these questions should be answered before beginning your food truck journey.
As you can see, there are tons of different types of questions that need to be answered. It's not all about finance, it's also about advertising, suppliers, work expectations, and so forth. In order to be a success, you cannot be naive, which is why you need to plan everything. 
Register Your Business
Apply For Your Business License
Once you've created your plan, and registered your business name, it's time to apply for your license. The process is simple, however, it does require some paperwork, and you may need to provide proof of insurance. 
These documents are required by the Department of Consumer Affairs (DCA), and once you submit them, you will receive approval. Once you've submitted your application, you will need to wait around two weeks.
During this period, you will be contacted by the DCA regarding any issues with your application. Once you have received approval, you will need to pay a processing fee of $50.
Get A Food Truck And A Commercial Space
The Food Truck 
There are three ways to go about starting a food truck business: 
1) You can buy used commercial kitchen equipment, and install the equipment into a truck, to set yourself up as a mobile restaurant. This is probably the most difficult way to go about it.
This option requires a lot of money upfront, which could make it difficult for new entrepreneurs. It's great if you have the money, and if you need your kitchen to be set up in a specific way. 
2) The second option is to rent a food truck. This means that you do not own the food truck, but you own your business. It's kind of like renting out a store and paying rent to the owner of the building every month. This may seem like a cheaper option, but it generally works out a lot more expensive in the long run. 
3) The third option is to purchase a pre-existing food truck. With this method, you don't have to worry about having to invest a huge amount of cash upfront. Instead, you pay for the vehicle itself, and then use it for your food truck business.
You'll likely have to update the food truck, but in comparison to buying a brand-new truck, it'll be very cheap. This method also gives you freedom, as you do not have to worry about paying rent.  
The third option is the ideal option for most people. The third option allows for total freedom and independence, at a discounted rate. If you can afford to buy a whole new truck, then you'll likely have better equipment to work with. However, this is not a necessity in most cases — as long as you have a working kitchen, you can make great food. 
The second option is suitable for short-term use. It may be ideal to use in the short term to save money for a used food truck. However, you should factor in how much the rent costs each month, as that will be an expense that may cut into any possible profits. 
The Commercial Space 
Next, it's important to factor in commercial space. 
While a food truck is independent, and can technically set up shop anywhere, there are many factors to consider. 
1) What location do you plan to set up your food truck business? Do you need to invest in any permits for this location? 
2) Are there any other food trucks in that area? If so, what type of cuisine are they selling? How is your business different, or better? 
3) Is the space in a good location, or is it too niche? Will you get New York tourists, as well as locals, visiting your food truck? 
These are all significant factors to consider, as you cannot assume that setting up shop just 'anywhere' will guarantee success. You must think about your customers, and whether you need to pay any fees. 
Obtain The Necessary Operating Permits And Licenses
Once you've decided on where you want to set up shop, you'll need to obtain the necessary permits and licenses from the city. 
In NYC, food trucks are classified by the Department of Consumer Affairs (DCA). You'll need to register your business name and obtain a food service license.
The mobile food service license is generally between $100 to $120, but it does depend on the borough you plan to work in. You need to have this permit before you can have an inspection. 
If you're planning to operate outside of Manhattan, you'll need to apply for a special permit. This is because the DCA only regulates food services inside of Manhattan. 
You also need to make sure that you register with the New York City Health Department.  
Obtain Food Truck Insurance
Food truck insurance is another important thing to look into.
In New York, you need to have commercial auto insurance. This means that if someone gets sick, or even if you ended up in a collision, you are covered by insurance. Some food trucks may also need to apply for general liability insurance. This means you will be offered compensation for any liability issues that the business itself faces. 
How Much Does A Food Truck Cost In New York?
This depends entirely on the kind of vehicle you choose.
If you decide to have a brand-new food truck, then you could be looking at around $150,000 and up. 
However, it is much cheaper to buy a used food truck. With used food trucks, you can expect to get a truck for as low as $20,000, or as high as $100,000. It depends on the quality of the truck, and whether the truck contains the correct kitchen appliances 
If you plan on renting a food truck, you can expect fees at around $2000 to $3000 per month. 
Can Food Trucks Sell Alcohol In New York?
Yes, food trucks can legally sell beer and wine in New York. However, you should know that you cannot serve liquor in your food truck unless you have a liquor license. 
It's illegal to serve alcohol in a food truck unless you are operating under a liquor license. 
The good news is that it is a lot less expensive for food trucks to obtain a liquor license than brick and mortar establishments. On average, you can expect to pay a lump fee of around 1100 dollars, as opposed to almost $6,000 for brick and mortar restaurants. 
Food Truck Inspection Checklist In New York 
It's critical that business owners are prepared for their food truck inspection. Any businesses that fail their inspection will have to fix any issues in order to sell food. 
After the first initial assessment, the New York City Health Department will visit the truck around once, or twice a year. In some cases, this is just a general checkup, but they will also visit if any complaints arise.
Here is a checklist to consider before an inspection: 
Is there proper ventilation?
Are all cooking equipment properly cleaned?
Is the floor clean?
Do you have a trash receptacle?
How many employees do you have?
Do all employees wear gloves?
Has anyone been injured while working at the food truck?
Does the truck contain a fire extinguisher?
Do your employees have proper safety training?
This is not a definitive, nor a finalized version of the checklist. It does, however, show examples of what you may be facing.  
Food Truck Fire Inspection Checklist In New York 
A food truck fire inspection checklist in New York is very similar to a restaurant fire inspection checklist. The main difference is that the health department will inspect the entire truck for any problems — from health to legalities, and even fire safety.
Here is a checklist regarding fire safety in New York: 
Ensure that there is clearance for the fire department to access fire hydrants.
Ensure there is clearance for the fire department to access fire department connections. 
Make sure that the fire alarm system works. 
Make certain that the fire extinguishers work. 
Make absolutely certain that the fire exits are clear. 
Make sure that all employees receive fire safety training.
All gas containers are upright and secured. 
Have no combustible materials near the stove. 
Keep all flammable items away from the stove. 
 This is not a definitive, nor a finalized version of the checklist. It does, however, show examples of what food truck owners need to consider. 
Frequently Asked Questions
What Are The Most Popular Cuisines For Food Trucks In New York?
In New York, we see everything from tacos, burgers, pizza, gyros, sandwiches, salads, pasta, sushi, ramen, dumplings, crêpes, ice cream, coffee, smoothies, and more!
Generally — Mexican, Italian and Indian and dessert food trucks are the most popular. 
Can I Have A Themed Food Truck?
Yes! You can definitely have a themed food truck. You just need to make sure that you understand who your target audience is. If your themed food truck would appeal to your target audience, then that's totally fine. 
Is It Easy To Make A Profit With Food Trucks? 
If you're looking to make money off of your food truck, then yes, but not everyone will be successful. It depends on how much research and planning went into the creation of the food truck, because it's still a business, and most rushed, unplanned businesses fail. 
Summary 
In summary, we hope that this guide has helped you understand the basics of starting a food truck in New York.
New York City is one of the best locations to start a food truck business. It's just very important for business owners to create a plan, and know exactly what their business is, and how it fits in with the New York scene.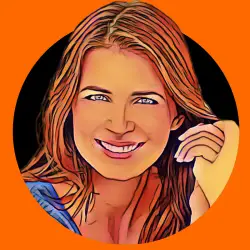 Latest posts by Hilary O'Shea
(see all)