The coastal city of Virginia Beach is a place made to create memories. From its wonderful atmosphere to the experiences they offer, Virginia Beach is the place to be. One of the things which makes this location so great is the food, particularly the food served at food trucks.
In this article, we will be exploring all of the amazing food trucks Virginia Beach has to offer.
Foods Of Virginia Beach
Before looking into the food trucks Virginia Beach has to offer, it is good to recognize what food this location is best known for and to prepare yourself for what is expected.
She-Crab Soup
She-Crab Soup is a delicacy famous in Virginia Beach and something which needs to be tried by all. For more than 50 years she-crab soup has made its name. This is something that can be found in numerous restaurants and food trucks alike.
Soft Shell Crab
Soft Shell Crab is another favorite of Virginia Beach. The hard shells of these crabs have molted which gives it the name 'softshell crab'. In so many ways this can be eaten, the soft shell crab is a big favorite.
Lynnhaven Oysters
Another delicacy you will find around Virginia Beach is their Lynnhaven Oysters. It is hard for anyone to resist these oysters and they make the perfect light snack. Whether you are looking to be adventurous and try something different or you simply love oysters, Virginia Beach is the place to find them.
Are Food Trucks Better Than Indoor Dining?
Although the answer to this question is variable and up to debate, it can be easily argued that food trucks are indeed better than restaurants. Whilst restaurants have many great qualities, it is the uniqueness of the food truck and the comfort that they bring which makes them so special.
Virginia Beach has plenty to offer when it comes to food, specifically in terms of their wonderful seafood, so food trucks further help to show off these beautiful delicacies.
Food trucks mean:
Great food
Convenience
Reasonable pricing
Positive social space
Virginia Beach's Amazing Food Trucks
Below, we will be listing some of Virginia Beach's best food trucks, perfect for all to try.
>
Our first choice of food truck is A Bite of Main. Here, you will be presented with some of the best food Virginia Beach has to offer.
Choose from some of their specialties such as their scallop platter, whole belly fried clams, haddock fish-n-chips and much more! At this food truck, you will be guaranteed some great tasting seafood made to perfection.
>
Another amazing food truck much deserving on the list is Banditos Tacos & Burritos. If you are not a huge fan of seafood, delve in with some gorgeous Mexican dishes instead!
This food truck offers food such as quesadillas, tacos, burritos and plenty of sides including rice and black beans. Serving seven days a week, there is no chance of missing out on the authentic flavors of Banditos Tacos & Burritos.
>
For those who can't get enough tacos but desire seafood too, Bro's Fish Tacos is the perfect option. As well as their fish tacos, you can fall in love with their other foods such as their beer-battered flounder and grilled shrimp. Water that food down with their local craft beer to finish and feel completely satisfied.
>
Chef Skip 757 is a great choice and is rated highly by many. Here, you will be offered plenty of seafood dishes as well as sandwiches, perfect for those wanting a light snack or a bite to eat for lunch. 
As well as a food truck, Chef Skip 757 is also a restaurant, offering its customers plenty of options when it comes to dining. Whether you want a crab cake sandwich or shrimp tacos, Chef 757 will be ready to serve.
>
Your Virginia Beach experience will not be completed without visiting Hangry's, one of the best food trucks there. Choose from their cheesy sandwiches, tacos, burritos and plenty more!
This business also shows diversity through its vegan and veggie options. If you are looking for a food truck full of personality and great tasting food, visit Hangry's.
>
Fill yourself up with the food made straight from The Flying Pig Food Truck. This food truck specializes in an array of delicious options such as pulled pork, barbecue sandwiches, fried ribbon and plenty more! 
If you are looking to get some great food from this food truck, you will be able to find them at farmers' markets, festivals, local wineries and craft shows. This is the perfect food truck to go to when at an event if you are looking for great quality food.
>
From New York to now the fresh location of Virginia Beach, Donnie's Barbecue has made a great impression on its customers. With good savory barbecued meat to order, it is guaranteed that everyone will always be happy with what they're given and be plenty full afterwards.
>
Treat yourself to some American classics at No Brick Grill. This food truck makes some of the most delicious dishes, everything fresh and hot, ready to be eaten. This is the ideal food truck for someone who is wanting a filling dish of high quality.
>
Here is a food truck made with everything sweet in mind. Twisted Sisters Cupcakes sells just what you would expect – cupcakes!
This is perfect if you are wanting to treat yourself, have dessert, or are simply craving something sweet. That bright pink truck has become a staple of Virginia Beach. This is very much something for the kids to be excited about.
>
Finally, we have Kona Ice of Virginia Beach. Typically, you would want to go to this food truck on a hot day as this truck dishes out shaved ice. With over 40 flavors to choose from, you will not be able to get enough of this chilling yet delicious dessert!
Final Thoughts
Overall, it is clear that when it comes to eating at Virginia Beach, there is plenty to offer. Virginia Beach is a coastal city and because of this, it comes as no surprise that seafood is their number one go-to food.
However, unlike other cities, Virginia Beach's seafood is fresh and of the highest quality, and this shows through the beautiful food they have to offer.
In this article, we have gone through some of Virginia Beach's most amazing food trucks, highlighting all of the best foods they have to offer and helping guide you in the right direction. 
When visiting these food trucks, you will be welcomed by different foods such as fish tacos, fried clams, crab cake sandwiches and plenty more. But if you are not a huge seafood fan, don't let this scare you away. There are also plenty of other options such as Mexican burritos and tacos and sweet desserts!
When you are visiting Virginia Beach, do not miss out on the opportunity to taste some of the finest foods from their finest food trucks.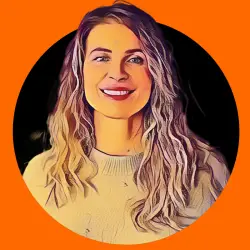 Latest posts by Denise Zanman
(see all)