As you might expect, Washington DC boasts one of the most exciting, innovative, and tasty culinary scenes in the country. Whatever type of food you crave, you can feel sure that you will be able to find it in Washington DC. 
If you're looking for a good spot to enjoy a bite with friends, you should first check out the city's food truck scene. Whether you're a tourist or a local, there is always something new and exciting to try! 
Check out our list of the most amazing food trucks in Washington. We cover everything, from farm-fresh delis to delightfully fruity desserts, and everything in between! There should be something for everyone – take a look below. 
>
We just had to kick this list off with the Korean BBQ Taco Box (or KBBQBOX for short). This food truck marries American, Korean, and Mexican cooking traditions to bring a whole new style of fusion cuisine to the good people of Washington DC. 
Every dish on this food truck's menu is absolutely packed with bold, savory flavors that will blow your socks off. We absolutely love the Beef Bulgogi Taco Box, but every item on the menu is certain to go down well! 
>
The guys behind The Roaming Coyote have a passion for bold and intense flavors. With this truck, they hoped to bring Mexican-Southwestern fusion food to the streets of Washington DC – and they have done just that!
Their menu is packed with super flavorful fusion dishes that are sure to satisfy even the pickiest of eaters. If you visit with some friends, we recommend ordering a few of their unique appetizers to share, such as their mini-crab cakes with jalapeno sauce. 
>
If you love chicken and waffles (and, let's face it, who doesn't?), then you need to check out the Capital Chicken and Waffles food truck. They bring this beloved and classic Southern dish to the capital city. 
If you're in some serious need of comfort food, this food truck will come to your rescue. Be sure to grab a few different sides with your main – they do amazing waffle fries and mac and cheese! 
>
You might think that you've had a great whoopie pie before, but trust us until you've had one from this food truck, you definitely haven't! This food truck has to be one of the best dessert trucks roaming the streets of Washington DC. 
The best thing about this truck is the sheer number of options on offer. We absolutely love the classic chocolate whoopie pie – it is made with special, dark dutch process cocoa and locally sourced ingredients. 
>
If you spot this orange food truck in DC, you simply have to pop by for a bite!  Since its arrival in DC in 2001, it has managed to become a favorite amongst locals. It serves high-quality cool treats at super affordable prices.
Even though this food truck focuses on desserts, they also serve grilled burgers and hot dogs! We love ordering their Angus beef grilled dog and a strawberry ice cream milkshake to finish. Their ice cream sandwiches are also unrivalled. 
>
If you're a fan of Vietnamese food, or you fancy trying out new cuisine, we cannot recommend PhoWheels highly enough. The guys behind this food truck have a passion for bringing flavorful, top-quality Vietnamese cuisine to the streets of DC. 
Their menu is incredibly rich, varied, and beautifully colorful. If you visit, we recommend their pork belly tacos. They are absolutely do die for! Also, you need to try their specialty Vietnamese coffee with your meal – it will give you the mid-afternoon boost you need!
>
The bao buns at the People's Bao are so good that you will want to take a bow… get it? Seriously though, the food at this food truck is unrivalled. If you're a lover of bao buns, this establishment will become your new favorite spot!
The guys behind People's Bao have a passion for authentic and traditional cooking methods. Their recipes have been passed down over multiple generations. If you visit, you have to try their mini spicy baos – they are perfectly cooked and bursting with flavor. 
>
If you notice this bright orange beauty rolling through the streets of Washington DC, you absolutely have to check it out. The District Falafel food truck produces some of the best Mediterranean food on offer in the city. 
In addition to boasting a range of wonderful meat dishes (grilled lamb gyros, chicken shawarma, etc), this food truck also has a great range of vegetarian dishes. As such, it is the perfect stop for a bite if you or your friends live a plant-based lifestyle. We love the classic falafel wrap!
>
If you're a lover of pizza, you absolutely need to check out the Tomato Flyer Pizza Co. food truck. The guys behind this food truck use only the freshest ingredients. In fact, you can watch as they hand toss the dough!
This food truck comes equipped with a brick coal firing oven! The marinara sauce is made using a traditional recipe, and you have a wonderful choice of top-quality ingredients. As a bonus, this food truck also caters for events, so keep them in mind for your next party. 
>
If you've felt a little confined by the small menu that tends to come with a food truck, Soul Wingz will alter your perspective. This food truck has a bountiful number of dishes on its menu – you will struggle to choose! 
Whether you fancy a breakfast-style dish late at night, or you are craving some parmesan chicken wings for lunch, this food truck has got you covered. We absolutely love their turkey meatloaf with a side of super creamy mashed potatoes! 
>
If you consider yourself a foodie, you need to get down to El Fuego. It is a foodie's paradise! Whether you've tried Peruvian fusion cuisine before or not, after visiting this food truck, you will be a certified Peruvian cuisine lover!
We absolutely love the Ceviche at this food truck – it is super refreshing, zingy, and bursting with wonderful flavors. Their menu changes fairly often, so be ready to try something new every time you visit! 
>
If you're a fan of Vietnamese food and Japanese food, why not try the two together? This food truck brings Vietnamese and Japanese fusion to life. It puts a unique twist on traditional meals, and the result is just incredible!
If you visit, we cannot recommend the Hibachi Fried Rice enough. It combines rice with scrambled eggs, onions, peaks, carrots, corn, lime, and spices. However, if it is a cold day, you cannot go wrong with their Pho Soup. 
>
If you're looking for a cool spot that will become your new lunchtime favorite, you will absolutely love Dirty South Deli. This food truck brings offbeat and delicious sandwiches to the streets of Washington DC. 
This food truck provides far more than just meat, cheese, and bread. They use quality ingredients and even roast and braise their meat in-house. Their veggies are seasonal and the pickles are cured in-house too! We absolutely love the 'Jenny Blake' (charred bok choy, sweet and sour shiitake mushroom, crispy onion, pickled chili, and a banh mi baguette). 
>
If you're craving quality comfort food that has been made with love and soul, Ada's Kitchen on Wheels will provide you with everything you desire. Your tastebuds will thank you extensively for making the trip!
If you visit, you simply have to try the hot fried chicken. It has the perfect crunch and the most tender middle. Be sure to also take advantage of the number of sides available at Ada's – the mac and cheese is just to die for!
>
If you're looking for some tasty kosher cuisine, you will not be disappointed by Aryeh's Kitchen. This food truck produces some of the most flavorful dishes in Washington DC. Their menu is incredible – it is chock-a-block full of super indulgent and tasty dishes!
In fact, every dish on the menu is certain to leave you absolutely stuffed and totally satisfied! We love their latkes with apple chutney – but if that isn't to your tastes, there are so many other options for you to choose from!
>
Finally, we just had to include the Brooklyn Sandwich Co. in this list. This food truck is the result of the work of a passionate Rabbi and a group of students from George Washington University. This team of individuals is passionate about bringing hearty and delicious kosher cuisine to the streets of Washington DC. 
If you're on the hunt for some top-quality, innovative, and (most importantly) affordable kosher dishes, this food truck should be your first choice. Their wonderful menu consists of a huge range of super tasty food. We recommend trying the pulled beef brisket sandwich! 
Final Thoughts
As the capital city, it is likely that you expect big things from Washington DC's food truck scene – and this list proves that you will not be disappointed!
From fabulous fusion dishes to hearty all-American cuisine, Washington DC's incredible range of food trucks has got you covered. We hope that this list inspires you to explore everything that this city has to offer!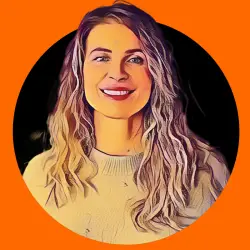 Latest posts by Denise Zanman
(see all)