There's nothing quite as exciting as finding a cool and unique food truck in your local area. Each one will be packed with passionate chefs and entrepreneurs who want to show off some of the amazing food that they can cook up. 
This passion for food and the unique way of serving it has made food trucks very quickly take over the food industry, with many of the most successful food trucks making far more than even some of the most popular restaurants. 
However, because of the sheer number of food trucks out there in the wider world, it becomes incredibly difficult to choose which delicious grub you want to try out on any given day. Do you stick with a favorite, or do you venture out to try something new?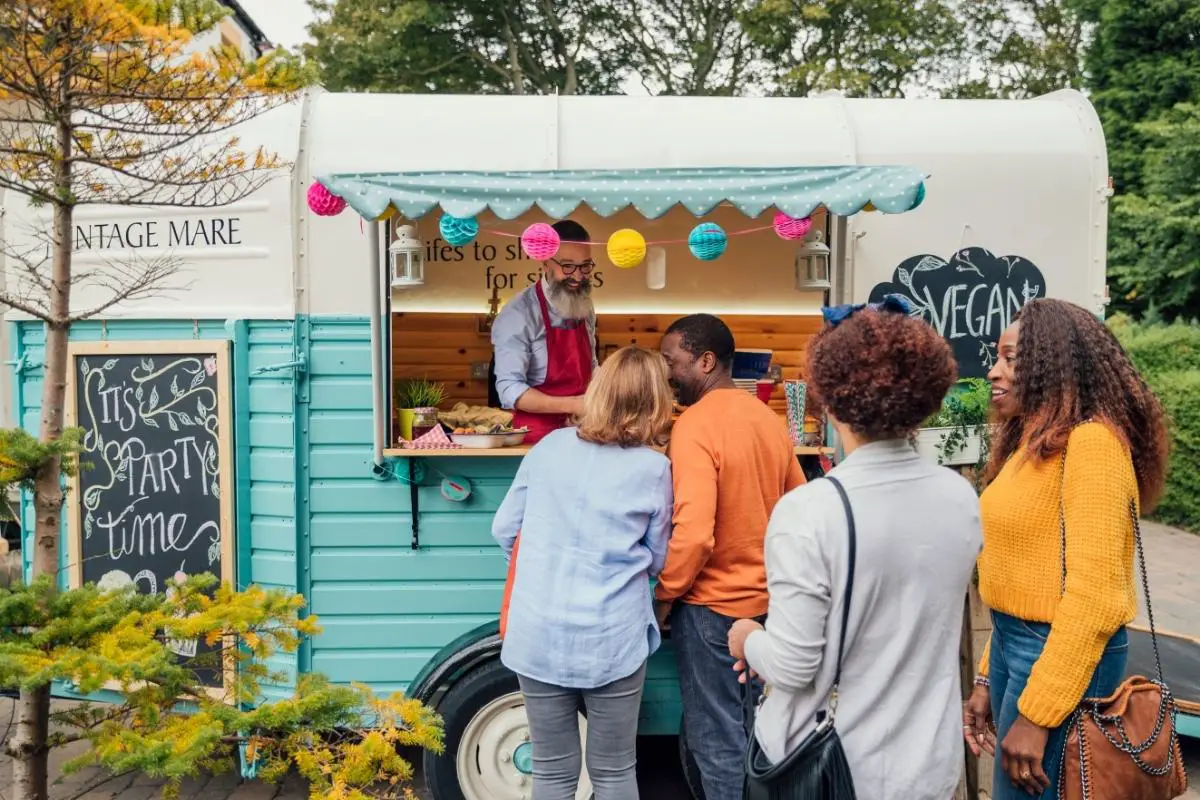 If you're finding yourself caught in the endless maze of choosing what to eat, then look no further than our comprehensive list below. Join us as we explore some of the absolute best food trucks you can find in the Wichita area and the kinds of amazing culinary delights you can expect from them!
>
The Dappery Dodo Burrito certainly knows how to make one dapper burrito! If you're ever in the market for a luscious and decadent burrito that will leave you immensely satisfied, then you really cannot do any better than Dappery Dodo!
We've visited their food truck a few times ourselves, and every time we have come away feeling immensely satisfied. Not only do their burritos taste simply amazing but their truck is run by one of the most personable and friendly teams we've ever met. 
You can taste every ounce of the passion they have for burritos in every single bite. Want to experience this for yourself? When you visit, make sure to try out the B&G Burrito, it is stuffed with biscuits, gravy, and a whole load of egg to create a breakfast burrito that will have you instantly fueled. 
>
The Flying Stove's amazing dishes will have you feeling like you're flying high above the clouds in culinary heaven.
This food truck has an eclectic style that encompasses not just their experimental dishes inspired by street food but also encompasses the design of their truck, all the way down to their paintwork and their company logo. All of it looks incredibly vibrant, modern, and full of life and love. 
And this is to say nothing of how amazing the food tastes.
If you want something simple but full of exuberance that you can share with your buddies, then you really can do no better than the Mexican Flag fries which feature grilled pork, pesto, sriracha, and truffle oil to create a snack that looks just as good as it tastes. And be sure to try out their staple street food tacos, they're amazing. 
Funky Monkey Munchies really make food true to their name. If you want funky food that's full of flair and character then you simply cannot do better. 
Every single one of their tacos, burritos and nacho dishes is piled with flavor, fresh ingredients, and plenty of love and passion. 
When you pay them a visit yourself, you'd be remiss to not try their Chicano Tots and quesadilla tacos. They are covered with crispy and tasty tots that imbue the dish with a great fiesta of sensations. 
And if you want a Mexican twist on an American staple, you will get one heck of a kick from the Jalapeno Bacon Cheeseburger, which makes use of the intense sweetness of candied jalapenos that delightfully contrast with the mature and savory taste of the burger patty. 
>
There's nothing more amazing than the fact that something as simple as a waffle can be this delightful. And though waffles may be incredibly simple in concept, there are so many ways to innovate them and inject some excitement into the perennial home favorite. 
Waffles are great, but what if they were even greater? Wade Waffle Company has been endeavoring to find out for many years, and we think they've succeeded with flying colors.
We tried out a number of their dishes when we last paid them a visit, and each and every one of them tasted like a party was going on in our mouths! They featured a host of sweet and savory flavors that each worked just as well as the last.
When you check them out, you simply have to try out the Loaded Potato waffle, which features a waffle made up of bacon and potato, upon which is then piled a medley of sour cream, chives, bacon, and a massive helping of black pepper.
And then, for a sweet treat, make sure to try out the Bourbon Apple waffle, which is stacked with juicy and fresh apple compote, whipped cream, and a dash of grated nutmeg, to give it that warm and wintery finish that makes the dish such a delight.
>
Everyone loves cupcakes. Those sweet and delicious compact parcels of joy are one of life's simplest pleasures. 
Now imagine if you could get cupcakes right from a characterful food truck right in the heart of Wichita. Luckily, you don't even have to imagine it, because it already exists, and it is glorious!
Head to the Brown Box Bakery for delicious cupcakes that are made every day to delight your mouth. Buy one (or more) for yourself, or get one as a treat for someone you love. There are flavors to suit everyone, such as strawberry margarita, chocolate and peanut butter, and even a delightful and crisp apple flavor!
This truck makes for a great birthday treat, whether for yourself or someone you know, so make sure to pay a visit!
>
Big B's Beef Truck was established as a way to profess love for the culinary traditions of the city of Chicago. But the great thing about this truck is it's bringing the glory of Chicago's street food right to the people of Wichita!
If you want traditionally styled pizzas, fries, burgers, and even hot dogs, then Big B's Beef Truck should definitely be your first port of call. 
Every dish here is loaded and piled with ingredients, so you always get your money's worth, and Big B certainly spares no expense when it comes to great food. 
If you want to know when Big B's Beef Truck is coming to your area, just keep your eye on their social media pages, on Instagram and Facebook, so that you can always hear the latest from the street food geniuses that run the show!
>
Do you follow a vegan diet, and always felt that you had to miss out when it came to delicious and satisfying hot dogs? Maybe you're not vegan, but still want to enjoy an amazing handmade and freshly made hot dog?
Regardless, everyone is welcome at Wheat Street Dogs. Their specialty is all vegan hot dogs that make use of plant-based ingredients so that you can enjoy hot dog goodness while also helping to protect the environment.
When you go, there are a few dishes you should try out to get the full experience. Try out the 'Fearless Vampire Killer' dog which was simply designed for garlic lovers like us. And don't forget to try the Chili mac for a delicious but fiery treat.
>
Greek food is full of fresh and fragrant flavors that combine to create wonderful masterpieces of tasty delight. The Rolling Greek food truck business fully understands this and has made a point of honing in on this amazing combination of great flavors.
If you want food that is consistently amazing and satisfying but also in equal spades exciting and new, then The Rolling Greek should be the next food truck you visit. 
The beef gyro and the Greek salad were definitely our favorites when we visited for the first time, and we found that the flavor combinations contained within were simply irresistible and truly addictive, so much so that we just had to order seconds! And for a good week afterwards, we found ourselves craving them consistently.
>
You'd be hard-pressed to find better Mexican food than that produced by Rico's Tacos El Torito. Operating out of a humble food truck, the team behind this eatery is passionate and dedicated to the culinary arts, and wants nothing more than to provide you with the best and tastiest food possible. 
If you want some of the city's best tacos, then come on down to Rico's and see what they're made of, they're more than up for the challenge. Try out the Al Pastor Tacos which feature a large helping of slow-cooked pork, pineapple, and grilled jalapenos. You don't want to miss out, they're truly the greatest thing on the menu. 
In fact, everything on their menu stands up perfectly to scrutiny, so make sure to go out of your comfort zone when you visit yourself.
>
What better way to finish a hunt for the best food trucks, than with a refreshing and tasty espresso?
This food truck is one of the easiest food trucks to recommend, thanks to the amazing coffees that they continue to make day in and day out. If you live in the Wichita area and want a daily coffee made by a passionate team, then make sure to try Sunflower Espresso.
As well as classic coffee options, they also have numerous coffee blends, such as the Jolene latte, which has vanilla, hazelnut, and cinnamon blended in to create a warming and delicious coffee treat.
To Wrap Up
We hope we've made it a little easier to narrow down your food truck options in Wichita. There are so many amazing food trucks to try out, so it can be difficult to choose one amongst the many.
The ten listed above are the best of the best, but this is still only a small number of the amazing food trucks that the area has to offer, so make sure to keep your eyes peeled for new and exciting food trucks in the future. 
Frequently Asked Questions
Where Are Food Trucks Most Successful?
Food trucks tend to be most successful in densely populated areas, and big cities, where more people are likely to stumble onto them, and more likely to spend money on them. They also perform well at outdoor events, such as festivals. 
Some of the areas where food trucks perform the best include Orlando Florida, and Portland Oregon.
What Is The Most Profitable Food To Sell?
One of the most profitable foods that many trucks specialize in is burgers. Burgers sell immensely well because they have a rich history of tradition and are easy to understand and to eat.
How Can I Make My Food Truck Stand Out?
The best way to make a food truck business really stand out is to ensure you have a unique selling point. Do you have a unique twist on the classic burger? Maybe an interesting way of making hot dogs? Make sure to make it known, to draw the curiosity of customers.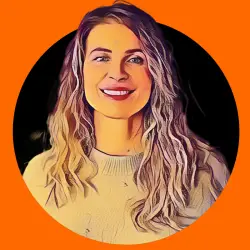 Latest posts by Denise Zanman
(see all)