Japan has a rich and long history of food as varied as the different regions of Japan. Japanese Street Food Recipes mirrors this variety and richness in types of foods and flavors.
There are 8 different regions in Japan and each has its own foods that reflect its particular culture and the history of its people. From the large, mountainous regions, to the bustling cities, and the coastlines of this island country, there is much to be explored from a culinary view.
In this article I highlight 25 incredible, super tasty street foods of this exciting and magnificent country.
Best Japanese Street Food Recipes: Quick Table 
| | | |
| --- | --- | --- |
| Recipe | Calories (Per Serving) | Preparation Time  |
| Okonomiyaki | 161 | 10 Min  |
| Takoyaki | 51 | 15 Min |
| Gyoza | 262 | 20 Min |
| Harajuku Crepes | N/A | 40 Min |
| Hanami Dango | 168 | 35 Min |
| Ikayaki (Grilled Squid) | N/A | 20 Min |
| Yakitori (Grilled Chicken on a Skewer | 154 | 20 Min  |
| Tamagoyaki (Rolled Omelets) | N/A | 10 Min |
| Kakigori | 235 | 10 Min |
| Yaki Imo (Roasted Sweet Potato) | 258 | 5 Min |
| Korokke (Potato Croquettes) | 347 | 30 Min |
| Dorayaki | 452 | 15 Min |
| Taiyaki | N/A | 10 Min |
| Yakisoba (Stir-Fried Noodles with Pork) | 469 | 5 Min |
| Yaki Onigiri | 249 | 30 Min |
| Senbei | N/A | 30 Min |
| Tamago Kake Gohan | 381 | 5 Min |
| Butaman (Steamed Pork Buns) | 215 | 1 Hour 10 Min |
| Yaki tomorokoshi | 203 | 5 Min |
| Imagawayaki | 276 | 10 Min |
| Japanese Sweet Bread | 309 | 3 Hours |
| Japanese Shu Cream | 491 | 40 Min  |
| Hojicha Ice Cream | 444 | 50 Min |
| Mochi | 119 | 5 Min |
| Tonkotsu Ramen | 1262 | 30 Min |
Cabbage provides the foundation for this pancake popular in Osaka and Hiroshima. You can choose to make your okonomiyaki with different kinds of meat or fish, but in Japan squid or pork, or a combination of the two are popular options.
Make your own okonomiyaki at home and enjoy these scrumptious Japanese pancakes whenever you wish.
Calories Per Serving: 161
Total Preparation Time: 10 Minutes
Takoyaki are dough balls filled with octopus, seasoned to delight your taste buds with green onions and pickled red ginger. The balls are topped with a number of popular Japanese foods. 
A favorite with many, they are widely available from street vendors, but you can make them yourself as well. If you prefer, you may use something else instead of octopus.
Calories Per Serving: 51
Total Preparation Time:15 Minutes
Dumplings have become very popular in recent years, and this recipe for Japanese dumplings will be great to add to those that you already enjoy.
Gyoza wrappers encase ground pork and cabbage seasoned with ginger, soy sauce and scallions, sake and garlic. Make them at home and enjoy the whole experience.
Calories Per Serving: 262
Total Preparation Time: 20 Minutes
If you love crepes as much as I do, you will want to try these Harajuku crepes. A batter is beaten until smooth, and let sit for 30 minutes, then cooked into delightfully thin rounds.
Once you have your crepes made, it is up to you to choose your filling – savory or sweet – the choices are limitless! Try fresh fruit with chocolate sauce and whipped cream, or a savory crepe with shrimp – yum!
Calories Per Serving: NA
Total Preparation Time: 40 Minutes
Celebrate the coming of spring with these delightful and downright pretty rice balls. Pink, green, and white rice balls are as good to eat as they are pretty to look at. A treat for the senses!
Dango are chewy in texture, and sweet in flavor. They make a lovely snack or treat at any time of the day, or a tasty way to complete a meal.
Calories Per Serving: 168
Total Preparation Time: 35 Minutes
If you are a seafood fan, you won't want to miss out on Grilled Squid. Marinated in sake, fresh ginger, miso paste, Japanese pepper, and soy sauce, this grilled squid really delivers on Japanese flavor. Serve with lemon wedges.
Ikayaki makes an impressive entree, and can be cooked in a frying pan if you do not have a grill.
Calories Per Serving: NA
Total Preparation Time: 20 Minutes
Grilled chicken with the flavor of teriyaki sauce, served on a skewer is fun and easy to eat street food. It can also be made with little fuss in your own kitchen.
With only a few ingredients, yakitori is simple to make. Generous pieces of chicken thigh are placed on skewers with shallots and grilled, then coated in a thick teriyaki sauce – delicious!
Calories Per Serving: 154
Total Preparation Time: 20 Minutes
Omelets are delicious, and healthy no matter what culture they come from. In these Japanese omelets, the omelets are rolled which makes them really cool! They are definitely not your average omelet.
Leave these omelets plain, or fill them with any number of fillings.
Calories Per Serving: NA
Total Preparation Time: 10 Minutes
Shaved ice, called kakigori in Japanese, is a beautiful, special treat. This delight is made up of tiny crystals that melt on your tongue.
Flavors abound, and you can have your kakigori super sweet, or light with just a hint of flavor. The recipe here provides instructions for making traditional kakigori which is flavored with matcha.
Calories Per Serving: 235
Total Preparation Time: 10 Minutes
Nutritious, delicious, and easy to make, yaki imo or roasted sweet potatoes are a great side, or even serve well as a nutritious snack.
All that is required is a sweet potato, a fork to poke holes in it so it doesn't explode when it's roasted, and aluminum foil to wrap it up in. Then pop it in the oven for 1 ½ hours, and it'll be ready to eat – just make sure to let it cool off a bit before you bite some off.
Calories Per Serving: 258
Total Preparation Time: 5 Minutes
Crispy, deep-fried potato cakes coated in panko crumbs are super tasty. With diced onions, curry powder, and garlic powder these potato croquettes are seasoned perfectly.
Once they have been coated with panko crumbs they are deep-fried to have a crispy outside. Serve with ketchup-based sauce.
Calories Per Serving: 347
Total Preparation Time: 30 Minutes
Pancakes are common to almost every culture in the world. Dorayaki is a Japanese version of pancakes. Eggs, sugar, honey, and flour are the basis for the pancakes. Once they are made, put two together with red bean paste.
Calories Per Serving: 452
Total Preparation Time: 15 Minutes
Crispy on the outside with a creamy chocolate hazelnut filling, these fish-shaped pastries will satisfy your sweet tooth.
Taiyaki is made from pancake batter and made in the shape of a fish. While the recipe here fills the Taiyaki with chocolate hazelnut filling, they may be filled with any number of things both sweet and savory.
Calories Per Serving: NA
Total Preparation Time: 10 Minutes
In yakisoba, a traditional street food that is always found at festival time, stir-fried vegetables meet thin strips of pork belly, and are combined with noodles that have been coated with a tasty sauce.
Topped with bonito flakes, aonori and pickled ginger, you get flavors of Japan in every delectable bite.
Calories Per Serving: 469
Total Preparation Time: 5 Minutes
Using short -grain rice, rice is cooked and formed into a shape while still warm. To give the rice more flavor, miso paste, or soy sauce if you choose this flavor, is brushed onto the rice shape which is then grilled until crispy.
Calories Per Serving: 249
Total Preparation Time: 30 Minutes
Crisp, flavorful rice crackers make a delicious snack just on their own. Buy a stack from a street vendor, or read the recipe here, and make your own. They're great for munching on while you explore Japan, or while you watch TV from your couch.
Calories Per Serving: NA
Total Preparation Time: 30 Minutes
Tamago kake gohan literally means "egg over rice". While it's simple to make, it's delicious and your kids will love the fun of mixing the raw egg into a bowl of hot rice until it is cooked.
Everyone will love the endless variations that you can make by simply changing the spices and other flavorings you add.
Calories Per Serving: 381
Total Preparation Time: 5 Minutes
These steamed pork buns are little pieces of heaven that can sit in your hand, but put them in your mouth because they taste so fabulous.
Butaman is a yeast bread so it takes a little while to make, but it is oh so worth it! Inside the fluffy, soft buns is a delectable filling of minced pork seasoned with ginger, sake, and scallions.
Calories Per Serving: 215
Total Preparation Time: 1 Hour 10 Minutes
Corn on the cob, Japanese-style – it doesn't get much easier than this, and the result is very flavorful corn with the signature Japanese flavor of soy sauce.
Husked corn is blanched, then fried in a little canola oil to give the corn a lovely brown all around. Removed from the oil, the corn gets a coating of soy sauce mixed with sugar. Wonderful!
Calories Per Serving: 203
Total Preparation Time: 5 Minutes
Looking for a new dessert to try or a very tasty, sweet snack? Imagawayaki nestles sweet red bean paste in between two pancakes, all baked together.
To make this at home, you will need to buy a special pan, but it'll be worth it as you will want to make these again and again.
Calories Per Serving: 276
Total Preparation Time: 10 Minutes
Melon pan, or Japanese sweet bread, is not a quick bread but rather a yeast bread, and so you need to plan to make this on a day when you have time since it needs time to rise.
Melon pan is a fascinating combination of a bread dough topped with a biscuit dough. It has a characteristic crisscross pattern.
Calories Per Serving: 309 
Total Preparation Time: 3 Hours
Shu cream is a light, airy puff pastry that is filled with custard. It is also available with other fillings – fruit flavors are popular – but the classic is a creamy custard filling. A light dusting of confectioner's sugar gives the shu a beautiful finish.
While shu pastry can be challenging to make, if you master it, you'll never look back. Cream puffs anyone?
Calories Per Serving: 491
Total Preparation Time: 40 Minutes
Silky smooth, lightly flavored ice cream is a treat at any time. Hojicha ice cream is not too heavy, and is flavored by green tea making it not overly sweet.
It's the perfect indulgence anytime.
Calories Per Serving: 444
Total Preparation Time: 50 Minutes
Mochi are rice balls and they are an elemental part of Japanese cooking. Their uses are wide and varied.
Mochi balls are used in many different recipes. You can purchase them, but knowing how to make them in your own kitchen can be satisfying, and a cost saver.
Calories Per Serving: 119
Total Preparation Time: 5 Minutes
Ramen noodles in a pork broth with slices of pork belly. This is comfort food of the highest order with wonderful seasoning and flavor that is to die for.
Bring this recipe into your repertoire of dishes and it will soon become a favorite. 
Calories Per Serving: 1262
Total Preparation Time: 30 Minutes
Frequently Asked Questions
What Are Some Popular Japanese Street Food Dishes?
Popular Japanese street food dishes include takoyaki (octopus balls), yakisoba (stir-fried noodles), okonomiyaki (Japanese savory pancakes), katsu sando (breaded cutlet sandwich), and onigiri (rice balls).
How Can I Make Takoyaki At Home?
To make takoyaki at home, you will need a takoyaki pan. Mix together flour, dashi (Japanese soup stock), eggs, and water to create a batter. Add diced octopus, green onion, and ginger. Pour batter into the pan, filling each mold about 3/4 full.
Place a small piece of tempura batter on top, then top with pickled ginger, green onion, and katsuobushi (dried bonito flakes). Bake until golden brown and fluffy, then serve with a sauce made from Worcestershire sauce, mayonnaise, and ketchup.
What Are The Main Ingredients In Yakisoba?
The main ingredients in yakisoba are noodles, sliced pork, cabbage, carrots, and onion. The noodles are stir-fried with the meat and vegetables, then seasoned with a sauce made from soy sauce, Worcestershire sauce, sugar, and oyster sauce.
Topped with aonori (dried seaweed) and benishoga (pickled ginger), yakisoba is a tasty and filling street food dish.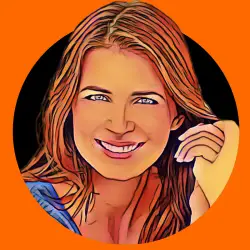 Latest posts by Hilary O'Shea
(see all)