San Antonio is a vibrant city, well known for its incredibly delicious, Texan-style food. From indulgent, all-American cuisine to American-Mexican fusion food, the culinary scene in this city is unrivaled. 
Whether you're visiting San Antonio, you're new to the area, or you are simply looking to spice up your culinary habits, visiting local food trucks is a great way to see exactly what the city has to offer. 
From super indulgent and decadent burgers to exciting and innovative fusion-style tacos, the food trucks in San Antonio really do have it all. Check out our list of some amazing food trucks in San Antonio below. There should be something for everyone!
>
We just had to kick this list off with the fabulous Lady Picoza food truck. If you're looking for gourmet tacos, this food truck is going to become your new favorite spot for a bite! They use top-quality experience and have superior customer service. 
When we fancy a small bite with some friends, we love ordering the 4 Mini Tacos – topped with onions, cilantro, and protein of your choice! However, their wraps make for a great lunch. Be sure to check out their Pow! Wrap if you're a fan of Angus grilled steak.
>
We love visiting Mr. Maximum, and not just because of the very clever name. The guys behind Mr. Maximum are passionate about giving their customers the best lunch possible. Their menu is smaller than others on this list, but what they do serve is of the highest quality. 
We love to visit Mr. Meximum for a pick-me-up brunch dish. We absolutely love their breakfast tacos – topped with scrambled eggs, crispy bacon, cheddar and jack cheese, and pico. Sounds delicious, right? 
>
If you're a fan of Mexican food, but you're a little tired of tacos, you need to check out Lada Ladies. This food truck is providing the good people of San Antonio with an innovative, new, and exciting take on traditional Mexican food. 
If you visit, you need to try their version of an enchilada. Called the Lada Wrap, this enchilada comes in wrap form – making it super easy to enjoy on the go! However, their quesadillas are also to die for. 
>
Don't let the name put you off, the guys behind this food truck provide the most wonderful customer service. This veteran-owned and operated food truck focuses on super indulgent, comfort-food dishes. 
However, these comfort food dishes aren't your standard, overly greasy, kind of bland meals. Their menu is full of imagination and wonderful specials that are certain to please even the pickiest of eaters. We absolutely love their Swiss, mushroom, and onion grilled cheese.
>
This food truck is far more than the name suggests. Yes, they do provide sliders. However, their menu is far more fun and innovative than you could ever imagine. They provide crazy mini twists on classic burgers.
The names of their burgers are also very fun. We personally love the 'Buffy' (blue cheese crumbles, spicy garlic wine sauce, bacon, and scallions), and 'The Cowboy From Hell' (roasted hatch pepper, pepper jack, spicy garlic wing sauce, and tabasco pickles). If you are a fan of hearty, bite-sized dishes, you need to give the Slider Provider a try!
>
Don't let the name put you off, the customer service at this food truck is incredible. If you're a fan of big, beefy burgers, you will not be disappointed by the Maniacs Chefs Truck. In fact, this food truck is the sister truck to Mr. Maximum (above), and it has become just as beloved as its sibling. 
This food truck's menu is truly something to behold. We absolutely loved 'The Guac-Attack' – an Angus beef patty served with guacamole, fries, lettuce, tomato, bacon, cheddar, and jack cheese, all in a sweet brioche bun. 
>
If you're looking for some truly authentic Mexican food, look no further than Vatos Locos Tacos. The guys behind this food truck are passionately dedicated to staying true to their roots and serving classic Mexican food using recipes and cooking techniques that have been preserved for generations. 
The flavor of the food from this food truck is bold and unmatched. They have a rotating menu of daily traditional dishes – so don't get too attached! Every day the menu will surprise you – which is even more reason to become a regular at this awesome joint. 
>
If you're a lover of top-quality, wood-smoked meats, you need to check out B Daddy's BBQ food truck. They have a very diverse menu that is certain to bring out the inner carnivore in every customer. 
In addition to delicious meats, from pulled pork to brisket, this food truck also serves a great array of side dishes. We love the mac and cheese, but the borracho beans make a great addition to the pulled pork too!
>
If rock music and comfort food are your two primary loves, Rock on Wheels is certain to become your new favorite spot. This food truck rolls through the streets of San Antonio, blasting out classic rock music whilst serving some of the tastiest dishes around. 
This truck is also perfect if you're looking to support socially-conscious businesses. Chris and Laurie, the two minds behind this business, wanted to make a difference in the world. They use their food truck to help feed the hungry and raise awareness for local charities. As a bonus, their Texas toast is to die for!
>
The Purple Pig BBQ has taken San Antonio by storm, and it's not hard to see why! This food truck serves up top-quality, Texas-style BBQ food that is addictively good. Whether you're a lover of ribs, glazed BBQ chicken, or low-and-slow cooked meats, the guys at this food truck have got you covered. 
If you stop by, do not scrimp on the sides! We love their signature purple slaw. It's also interesting to note that these guys offer a catering service. Be sure to keep them in mind for your next big event!
>
You cannot miss this food truck. It is decorated with incredibly bright and colorful art that is sure to put a smile on your face. The guys at the Gypsy Diner serve fast and tasty all-American dishes that are ideal for busy people on the go. 
The best thing about this food truck is its completely customizable menu. In fact, the service here is so good, we're sure that these guys will go above and beyond to ensure that you are totally satisfied. If you have room, be sure to order one of their heavenly desserts too!
>
This food truck is definitely not for the faint of heart. However, if you're a fan of horror, you should definitely give Lugosi's Goremet a try! This gothic-themed food truck is taking San Antonio by storm! 
They provide wonderful, classic American comfort food dishes – from mac and cheese to meatball subs. Don't let the hellish names of the dishes put you off, we can assure you, the taste is completely heavenly.  
>
If you're a little tired of overly 'innovative' and 'fusion-focused' food trucks and you want to go back to basics, Crazy Carl's has got you covered. This classic-looking food truck is a deli and burger shack providing some simple, top-quality, classic food-truck style dishes to the good people of San Antonio. 
They specialize in house-smoked meats, burgers, and fries. Their menu is bursting with classic American dishes that are certain to satisfy even the pickiest eaters. If you visit, be sure to order their hand-cut fries on the side!
>
If you love that all-American diner feel, you need to check out Cheesy Jane's. They serve up a range of classic and simple dishes, from hamburgers, fries, onion rings, and shakes. Although, we warn you, their burgers are quite the mouthful! 
Cheesy Jane's is also a brick-and-mortar restaurant, however, if you notice their bright yellow truck rolling around the city, we cannot recommend their food enough. They also provide catering for events! 
>
This food truck is delivering hearty, Texan meals to the streets of San Antonio. If you love huge portion sizes and dishes made with the freshest and most quality ingredients available, you will absolutely love Eddie's food. 
Keep in mind that you might have to wait a little bit longer than you'd expect to get your meal. However, that is just because everything at this food truck is made from scratch to order. We absolutely love Eddie's homestyle burger (a 1.3 lb patty topped with grilled vegetables and lots of melted cheese). 
>
Ok, so this one technically isn't a food truck… it's more of an alcohol truck. However, we figured that it definitely deserved a spot on this list. Once you experience this bar on the go, you'll never want to go back to your local joint again!
The guys behind this food truck offer a top-quality selection of premium booze, including specialty cocktails, local beer, and tasty wines. We love stopping by this rolling bar with a few friends on a Saturday evening! 
>
This food truck puts a fun spin on a classic. They are known for their famous grilled pizzas, cooked over a charcoal grill using 100% mesquite hardwood. Yes… grilled pizza! The guys behind this food truck are passionate about bringing you the most delicious meals on-the-go. 
The dough is hand-tossed and comes out of the fire perfectly thin and crispy. Their homemade sauces are to die for and are made using locally sourced fresh ingredients. They provide a wide range of topping options, from classic pepperoni to even taco meat! They also serve calzones, pasta, salads, and dessert pizzas (trust us, they are amazing!). 
>
If you're looking for a food truck that will provide you with the opportunity to delve into a new cuisine, you need to check out Kain Na. Kain Na is the perfect name for a food truck, meaning 'let's eat' in Filipino. 
We absolutely love the crispy spring rolls. They are bursting with aroma and flavor! If you're looking for something a bit more substantial, we cannot recommend their meat and rice bowls – they are perfectly seasoned and cooked to perfection. 
>
This food truck provides the people of San Antonio with wonderful homestyle dishes and Southern favorites. Flat Rock is loved by the people of Texas and has been ever since it began rolling around in 2018.
We absolutely love every item on Flat Rock's menu. From hearty jambalaya bursting with flavor to braised kale greens with smoked meats, this food truck has everything you could want! The guys behind this food truck are also very happy to cater to any dietary requirements. 
>
Finally, we couldn't finish this list without mentioning Panini Queenz. Who doesn't love a panini? This food truck stocks all of the classic sandwiches and a range of delicacies. Whether you fancy a Caprese panini or a blackened salmon sandwich with mango chutney, Panini Queenz has got you covered!
If you're interested, keep an eye on their social media for their upcoming locations. Be warned, there might be a long queue, but it is definitely worth the wait! They also cater for events, so keep them in mind for your next big party! 
Final Thoughts
San Antonio is absolutely bursting with wonderful street-food opportunities. From authentic Mexican cuisine to super indulgent, all-American comfort food, and everything in between, San Antonio has it all! We hope that this list has inspired you to get out there and enjoy everything that San Antonio food trucks have to offer!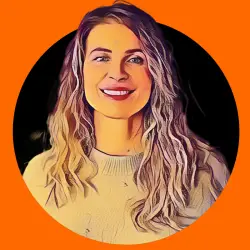 Latest posts by Denise Zanman
(see all)