Known as "Mile High City", the gateway to the Rocky Mountains and for its Old West heritage, Denver is a thriving metropolis with plenty going for it. One of its biggest drawcards has got to be the eclectic mix of cuisines that can be found all over the city.
Big southern heart, healthy bites, authentic Mexican, and a fusion of influences – when hungry, Denverites are spoilt for choice.
One of the best ways to experience Denver is to eat your way around the city by scoping out its thriving food truck scene. Always delicious, competitively priced, and served with that classic Denver charm, it doesn't take a genius to realize that the best food in Denver is generally served on the streets.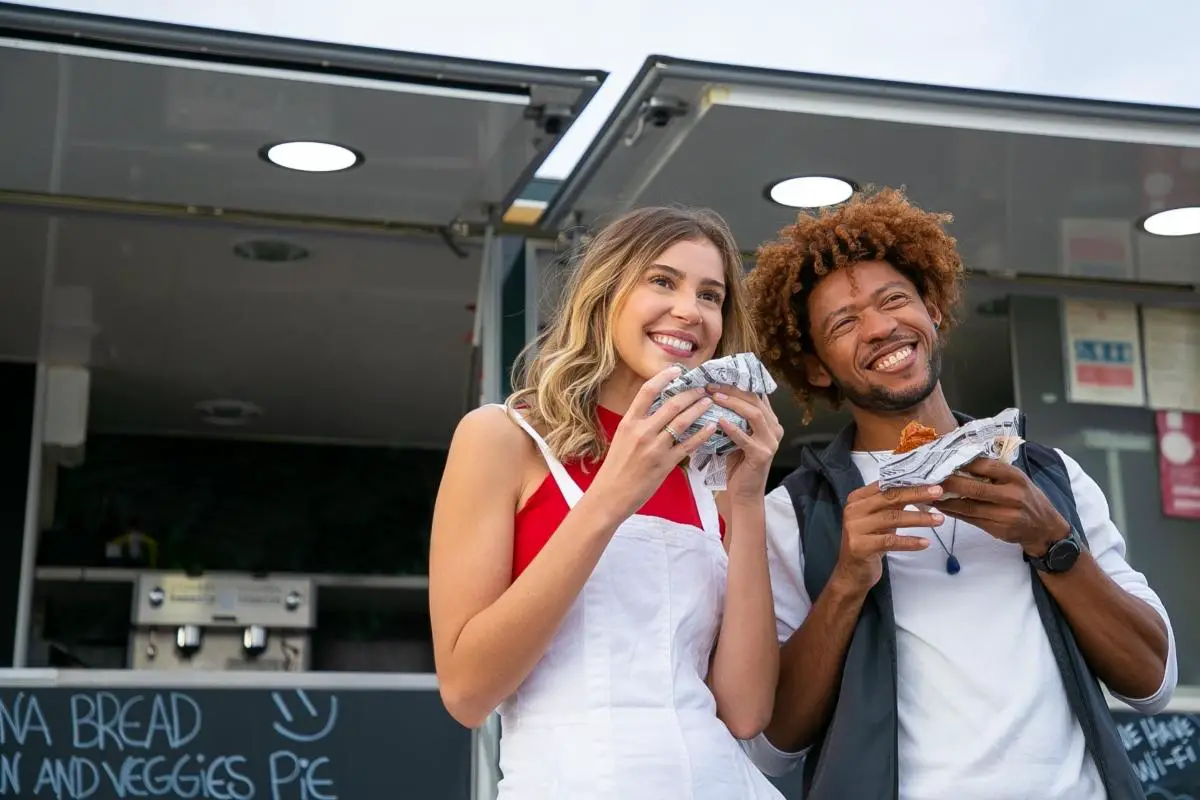 In this article, we are going to showcase the best food trucks in Denver to get your taste buds tingling and your stomach rumbling. 
>
Taking Mayan recipes that use pre-Hispanic cooking techniques, giving them a little modernity, and serving them to the good people of Denver is just another day in the life of the women behind X'tabay Yucateco.
Their menu is simple – you select a protein, you select a base, they put them together, then you walk away with a smile from ear to ear, eager to eat. 
Sure, they do tacos, but they also do equally delicious left-field things, like their cheese crust costras. Or, our personal favorite, the pambazos, which is a grilled Mexican sando dunked in Guajillo salsa and black bean puree.
Forget Authentic Mexican, what these women are doing is taking you back to Mexico, back in time, and it has unsurprisingly created quite the buzz across Denver. 
>
Mu Denver has turned Asian-street food into a haven for people who want to eat healthily, eat well, and eat plant-based. Doing vegan's proud everywhere, Mu Denver's regular menu is purposefully meat-free, ethically charged, and downright delicious.
Their tempura veggie bowl with sushi-grade rice and a sweet, soy-based sauce is a go-to for many and can be made gluten-free on request. 
They're also known around town for doing ramen exceptionally well, and their six-piece gyoza dumpling side is something everyone must try.
Not to mention, they love putting on a daily special, so look out for the heavenly (here today, gone tomorrow) dishes that pop up like the popcorn tofu or Japanese curry.
Taking inspiration from all over Asia and keeping ingredients strictly vegan is what Mu Denver is known for, and if you're partial to bold, plant-based flavors, you need to get in line. 
>
Bowls By Ko's mission is simple – put super healthy, super delicious, and always nutritious food in a bowl and pass it to you. This contemporary outfit is headed by Katelin who has an honest passion for food that can be felt through all that she does and serves.
All her bowls are paleo, using fresh veggies, locally sourced meat, and homemade sauce in perfect unison. 
Her food truck, like many in Denver, is a seasonal one, so expect to see her trendy truck cruising the Denver streets from early spring, through summer, and late into the fall.
If you'd prefer to serve your guests real food at your next big event, Katelin is ready to take on catering requests and deliver the freshest best. In an industry where the frier reigns supreme, it's nice to know Bowls By Ko is out there doing healthy pride with bowls of the good stuff. 
>
The only Puerto Rican food truck in Denver, Areyto has a point of difference, and in the food truck game, uniqueness goes a long way. When it's coupled with food as good as what Areyto is cooking, that's when the magic happens and Denverites are thanking their lucky stars that this truck rolled into town. 
Serving up authentic Puerto Rican eats all winter long, Areyto isn't fond of taking a few months off by the fireside, they know the people of Denver have gotta eat all year long.
We're going to go out on a limb here and say that the crew behind Areyto might be fans of beer because they seem to have an uncanny knack of popping up where beer is being poured. Jump on their socials and hunt down this food truck, at the end of the journey may just be beer, beer, and a very good Puerto Rican!
>
They don't call Denver the "Mile High City" for nothing, and they certainly don't call these the best sliders in Colorado for nothing either. Not only do these sliders make a great case for the best in the state. But, just like the city that they're made in, they are higher than the next slider (city) next to them. 
What we're trying to say in a roundabout kind of way is that Mile High sliders can be turned into a double-stack and we'll just leave that at that. With Angus beef, chicken meatball, grilled eggplant, and grilled cheeseburgers on the menu, the guys behind Mile High have made certain that nobody's going hungry on their watch.
Not only do they pop up wherever Denverites require sliders, but they can also play caterer at private events and parties, serving up the slider, after slider, after slider to your guest's praises. 
>
Pho King Rapidos has amassed a dedicated following on Instagram, and across Denver for doing Vietnamese street food better than the next guy. Their sando selection is a fabulous example of how giving simple things a gourmet twist seems to work, time and time again. 
Veggie banh mi, al pastor pork banh mi, chop cheese burgers, and their signature, pièce de résistance the Pho Dip. A cheesy toasty baguette stuffed with pho-spiced smoked brisket, caramelized onions, Monterey Jack, and served with a side of pho a ju for dipping, this gourmet sando is a huge reason for the Pho King's success.
Winning awards is just another day in the life of the Pho King, and it's time you find out why. 
>
For the people who don't like cheese, we suggest you skip this outfit. For the people who like their cheese served thick and fast, Rocky Mountain Cheesery has got your cheesy needs covered.
When a food truck (for the most part) serves solely grilled cheese sandwiches and has been doing so since 2016, it's safe to say that they are the kinds of grilled cheese sandos you need to try. 
Italian cheese, chipotle Philly cheese, BBQ cheese, pesto cheese, veggie cheese, we could keep going, but you get the picture, and the picture is dripping in cheese. You can check out their monthly calendar through their IG bio, and we suggest you do.
Because, if you like cheese, then what could be more important than the best-grilled cheese sandwich of your whole entire life? 
>
If you like to eat stuff, and you like to eat it big, then Big Stuff is ready to serve you lunch. Their iconic Big Stuff burger with a side of crispy waffle fries is the answer to your most ravenous hunger.
The Big Stuff patty melt with a ¼ pound of green chilli braised pork belly, chipotle cheddar, mozzarella, and grilled onions on sourdough with their famed crispy waffle fries and Salvadoran slaw is another fine example of this food truck not holding back. 
Thankfully, it's not all eat big or go home at Big Stuff, as they also serve Lil' Stuff, Kids' Stuff, and Sweet Stuff too. When the occasion calls for it, they also offer an interchangeable "Special Stuff" menu in line with what's so special about a particular day.
Getting a feature on the Food Network is a pretty big deal, but going big is just what Big Stuff does, and their deliciously big menu is a testament to that.
>
With a name like the Colorado Pig Rig, it's safe to assume these guys don't deal in salads and the likes. Being Colorado's only pork-centric food truck, if you're in need of a pork fix, you know who to find. This is gourmet comfort food at its very finest, choosing to offer up what the people want, but in the best way possible.
Burgers, tacos, meat plates, loaded tots, mac and cheese, fries, sides, nothing will startle you about their menu, it's just going to remind you of what's good. The difference in what the Colorado Pig Rig is doing to everyone else is how they smoke their pork.
Cooked by the smoke of maple, hickory, and cherry wood blend, their pork takes on a sweet and unique flavor profile that sounds divine, because it is divine! 
>
Ice cream in America has had a real makeover in recent years, ditching the GMOs, food coloring, and stabilizers for a cleaner, more natural ingredient list and Em's Ice cream is at the forefront of this movement.
Serving small-batch, crafted-from-scratch ice cream requires passion, and if there's one thing that drives the woman behind this food truck's wheel, it's passion. 
These days, Em serves her specialty ice cream out of a parlor in Park Hill, with another opening up in Wheat Ridge real soon. From late spring through the fall months you can still find her ice cream truck rolling into Denver markets, festivals, as well as being parked up curbside.
So, make sure to follow the socials for updates on when, and where she's at next. 
Summary
Denver may be a city in the sky, but don't think that means its people don't like getting down and dirty with some filthily-good grub. As is evidenced by the food trucks above, 
Denverites know what good food looks like, and they love to devour it any chance they get. Whether you enjoy eating left-field bites or sticking to the classics, here's hoping this article gives you some inspiration to get out into Denver's streets and eat.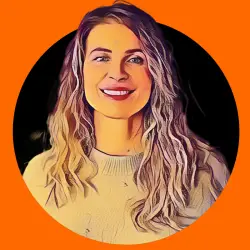 Latest posts by Denise Zanman
(see all)