Sure, Detroit and its people have had some hard times in the past, who hasn't? These days, though, Detroit is a very happening city with excitement in the air and an insanely good food scene to its name. 
Not only that, but it's also the birthplace of Motown and Techno, so get ready to hear good music and eat better food when cruising and perusing the streets of downtown Detroit. 
Every local knows you go to the streets to get your feed in Detroit. It's where the real-deal food is offered up, to its people, for fair prices, and with plenty of good nature.
So, we hope you're not about to dig into this list of Detroit's best food trucks on an empty stomach? Seriously, that could be considered some kind of self-torture. Unless you're already in Detroit that is, then it's officially open season on the eating front. 
>
If you're anywhere in the vicinity of Southwest Detroit on the weekends, then it's not even up for debate – you have to stop by Los Dos Amigos for your taco fix. Having served the local people of SW Detroit their tacos since 1999 (back before food trucks were cool), the saying "if it ain't broke don't fix it" is very fitting for Los Dos Amigos.
They've chosen to skip the shiny bright lights and flashy logos and stick to what they know – tacos. With an easy choice of steak, chicken, or pork tacos, you won't get confused by a limitless menu down at Los Dos.
Instead of trying to do it all with every kind of burrito, quesadilla, and fajita under the Mexican sun, they've chosen to keep it simple and let their tacos do the talking. 23 years of operation tells you everything you need to know, so don't pass this Southwest gem up when in town. 
>
Permanently parked at a gas station on Fort Worth St in Southwest Detroit, Detroit 75 Kitchen is one of the best food trucks, not just in Detroit, but in the whole dang country.
That's not just us bigging them up either, the hardworking Lebanese brothers behind this iconic Detroit food institution built their operation up from the ground to be voted the 3rd best food truck in the country by US Weekly. Their motto in life and business is all about staying hungry (which is commendable).
But, once you take one look at their menu, it's hard to imagine having any kind of hunger after it's finished with you.
Stacked sandwiches, subs, and po'boys alongside staggering portions of wings and fries – this is the kind of place you head to when the gas tank and your stomach both need filling, right the way to the top. The 3rd Street Detroit Philly sandwich is considered their classic, and you'd be very silly not to try that first, and everything else second.
>
Ozale's Kitchen gained foodie-cred and notoriety through posting pictures of his big-flavor bites on Instagram, and a food truck soon followed. Ozale's soul food is generously portioned, extra saucy, and comes with that magic touch, just like your grandma's cooking.
His menu stays fresh by showcasing whatever meats are good at that minute. But, in general, expect big flavor steak, shrimp, lamb, and chicken with appeasing portions of vegetables right alongside them.
Ozale loves to be on the move, so to track this operation down, it pays to join the Instagram fan club to ensure you know exactly where he is when he is. Ozale's Kitchen is also known for putting on insanely good spreads at private dining events. So, next time you're planning something special, Ozale is your man.
>
In recent years, Detroit's Original Seafood Truck has become a brand all in itself, appearing on the morning show's Tasty Tuesday segment, showcasing to the country exactly what they do. 
On the back of their big-time TV exposure, Detroit's Original Seafood is now offering their fish fry, and shrimp batter to buy, as well as signature Seafood Truck hoodies and t-shirts. 
Thankfully, they haven't let their fame get in the way of doing what they love, and that's servicing Detroit's Metro with the best seafood in town. If it once crawled, swam, or floated in the sea, you can bet your last dime that this seafood truck is going to serve it fried. 
And they don't just scrap the legs and tails to the bin. Detroit's Original Seafood is known for its fried crab legs and lobster tails, which, when dipped in their homemade sauces, taste a whole lot better than you may think. 
>
The French sure do know how to eat, and Crepe Day-Twah have taken the famed French crepe and given it a big American twist. The cousins behind this French-flavored outfit have garnered a fair amount of attention around Detroit in the last two years, and rightfully so, their crepes are amazing. 
The beauty of a crepe is that it doesn't need a knife and fork to be comfortably eaten. This is new-age finger food at its very best.
With a choice between savory and sweet, whether you're in the Metro area looking for lunch, dinner, or dessert, a stop by Crepe Day-Twah will have the kids and big kids at heart jumping for joy. Especially once they see how stacked the sweet crepes get. 
>
For anyone who doesn't quite know what they feel like. Or, has a big family to feed and everyone wants to eat something different, DelectaBowl will be there with wide-open arms. Their comfort food is a mix-match cuisine that will have you licking the remnants of your bowl when no one is watching. 
Taking you on a culinary journey across the world and back again with big bold bowls of what's good. Creole bowl, Mediterranean bowl, chicken tortilla bowl, Gyro bowl, and their classic and our personal favorite – the comfort bowl. 
With slow-cooked pulled pork, BBQ sauce, cheddar, and Michigan cherry coleslaw over cornbread, it's safe to say you'll be floating content in a cloud of comfort after you're done with this classic. 
>
While Los Dos Amigos may do the best tacos in town, Regina's is the place to go when you want more than just tacos. Serving fresh ceviche, tamales, homemade salsa, tortillas, tacos, and even traditional Mexican desserts, it is evident Regina has both passion and love for her homeland's cooking. 
Opening her truck's doors in 2017, Regina has gone from strength to strength and has gained a very respectable reputation around Detroit. As a result, Regina and her team typically have a big old line of hungry eaters waiting to get the Authentic Mexican best.
Luckily, Regina and her team are efficient, friendly, and love to serve the good people of Detroit with a smile, so most are happy to wait. 
>
There's something about Middle Eastern cooking that captures the heart, soul, and stomach, and Truckshuka serves that formula.
Purposefully simple, and effortlessly delicious, their shakshuka, shawarma, and sabich are the best in the business. Leaning on fresh ingredients, plenty of spice, and authentic family recipes, you won't find better Israeli food in Detroit, it's just that simple. 
Again, the family man behind Truck Shuka likes to keep people on their toes and takes the meals on wheels dream seriously, so keeping up with his current, up-to-date whereabouts is key to striking while the shakshuka is hot, and the shawarma is ready.
>
Hero Or Villain are known for their stacked sandwich menu that is gluten-free, veggie considerate and comes with a quirky superhero twist. What we mean by that is every item on their menu has a comic book theme, and who doesn't love a themed sandwich?
For instance, the Deathstroke is for meat lovers with steak, provolone, and grilled peppers, while the Captain Planet goes big on the marinated mushrooms with grilled onions, mozzarella, roasted red peppers, and pesto aioli on a hoagie. 
Voted in the top 25 food trucks in the U.S by the Food Network, it's clear that not just comic lovers come to Hero Or Villain to eat. With a contemporary menu that features big American flavors and is dietary-requirement considered and veggie inspired, Hero Or villain is on the up. The up, up, and away up. 
Summary
As you can see, it's not just the food that makes the food truck in Detroit, it's the people behind the counter too. Through hard work and sacrifice, the Detroit locals who founded the food trucks listed above have gained a loyal following in their home city, and it shines through their food, that they love what they do. 
We hope this article has inspired you to get out and try some new food in and around Detroit, and who knows, maybe even set up a mobile operation of your own?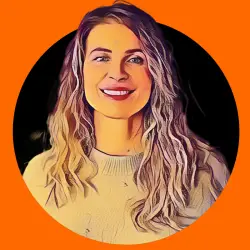 Latest posts by Denise Zanman
(see all)