The cultural and commercial capital of Northern Texas, Dallas is a buzzing city with a lot to give.
When you're talking shop on the Dallas food scene, you're talking about the streets, and in particular, their army of food trucks.
Gourmet sliders, authentic Mexican, and the familiar arms of Southern comfort, Dallas is a city with a big heart and a bigger appetite. 
In this article, we are going to serve you the gold standard of food that you can be found on the streets of Dallas.
Every one of the food trucks below is an established business that loves nothing more than passing the good people of Dallas their handmade bites.
Whether you're looking to do a culinary tour of the Dallas streets or you just want to know what's good for lunch today, you are in for a real, and honest, Texan treat. 
With a perfect play on words, Easy Slider will grab your attention with its branding first, and its sliders second. Although they may look a little shrunk from the outside, there is nothing small about the Easy Slider range.
Using Certified Angus beef and produce collected from Dallas farmer's markets, it's easy to say that Easy Slider serves the greatest mini-burgers in all of Texas.
Demand for their sliders came in thick and fast right out of the gates, so they had no choice but to upscale their operation.
With a four-strong fleet of trucks now servicing Dallas, Fort-Worth, and beyond, it's also easy to play "spot the Easy Slider truck" when cruising the streets (they are everywhere).
Private events, festivals, markets, your local park's curbside, they keep busy because people need their sliders.
Staked with a funky little ingredient on top, these sliders may look cute, but don't be fooled, a two-pack of these puppies will satisfy any ravenous hunger, we can assure you of that. 
Could there be a more fitting match for wood-fired pizza than a real-life fire truck? Hook & Ladder Pizza Co. is not here to save fires, they're here to start them.
With a full-sized wood-burning oven built into this big red food truck, you better be hungry, because Hook & Ladder are ready and waiting to play caterer at your next big event. 
Even though they are hot property on the Dallas catering scene these days, they still manage to haul their fire engine into wherever people are sniffing out pizzas.
They may pop-up out the front of a local brewery on any given eve, or pull the handbrake at a local music festival for the weekend.
To make sure you're up to speed with where they're hitting next, get on the socials and get on the scent, the wood-fired pizza scent.
Operating with what could very well be the best food truck name in all of America, Jack's Chow Hound is ready to serve you brunch, lunch, and dinner.
There's just something appealing about taking Southern comfort food and giving it a little makeover, and Jack's has found that formula. 
Jack Mooney isn't trying to reinvent the wheel, he's just giving it a little polish and offering it up to the people.
Known for his gourmet grilled cheese sandwiches like the Italian with pepperoni, salami, tomato, basil pesto, and sharp provolone cheese. 
Or, the Pulled Pork Grilled Cheese with smoked pork shoulder, smoked Gouda cheese, and BBQ sauce on Brioche. It's safe to say your appetite will disappear without a fright once Jack's Chow Hound is done with you. 
Cinco Taco is a slick operation that does so much more than just tacos.
Don't get us wrong, their extensive taco menu that features the likes of Carne Asada, Pastor Pork, Baja Shrimp, and the mighty Rib Eye Taco is something of a phenomenon, but Cinco Taco is far too capable to stop at just tacos. 
They do chips & dips, they do burritos & bowls, they do quesadillas, they do sides, they do salads, and you can bet your last dime they're ready to serve you dessert.
Because of their seemingly endless capability to do it all, they are also one of the go-to Authentic Mexicans in town for catering private parties and events. 
As their name suggests, what Serious Salads prepares on the daily ain't your ordinary salad menu. They love nothing more than topping a bed of lettuce with as much of the good stuff as their containers will let.
The Porkie Pear Pleasure and the Buff Chic are two of their classics for the carnivores, while the Roasted Chickpea has got the veggies covered. 
On top of serving Dallas the best salads in town, they are also known to brew up a real tasty tea.
Honey lemon black tea and ginger green tea are two of their hot-tea offerings, while they also have an impressive selection of frozen and iced teas too. Ditch the carbs and step into Serious Salad's way of doing healthy. 
G's is the truck to seek when you've got a pre-lunch hunger that demands grease.
Maybe you had a big night, maybe you overslept, maybe you've just jogged across the city, whatever your reasons, G's Brunch Truck is ready to make you feel better. 
Serving New Jersey-style breakfast sandwiches, Sabrett hot dogs, Philly cheesesteaks, plus so much more good-time greasy comfort food, G's ain't trying to be healthy, they are just trying to please.
This is an old-school operation that isn't trying to dress their food up to look good on Instagram, they let their flavors do all the talking.
Cuates Kitchen is a family-run food truck, headed by two twin brothers from Veracruz. Their authentic style of doing tacos has not gone unnoticed, recently winning the "most traditional taco award" at Tacolandia, Dallas.
Their Authentic stance on Mexican cooking shines through all that they dish up, so don't expect an extensive menu from these friendly-faced twins. 
They do four styles of taco, and they do three small plates and that is all that they serve.
We love it when a food truck hones in on their specialty and doesn't try to confuse the menu, or their customers, by offering everything dish under the Mexican sun.
All their meat is marinated in traditional citrus and spices, and cooked so tender that taking your first bite into one of these tacos is like taking a bite home, all the way back to Veracruz home. 
Every Dallasite knows when they've got an ice cream craving that demands immediate action, they go to Zuzu's.
Or, if they're trying to satisfy the appetite of an entire party, they book in Zuzu's Sweet Creamery to bring the dessert. 
Zuzu's knows that not everyone loves cookies & cream, which is why they whip up such a multitude of flavors.
Not only do they do seductive flavors like vanilla with Reese's, butter with pecan, mint chocolate chip, and pistachio, but they also serve a menu that is strictly "adults only". 
Blueberry wine sorbet, Bourbon vanilla, margarita, Bailey's & crunch, if you're looking to keep the party going with dessert, Zuzu's has got you.
In case the dairy-free sweet teeth thought they were missing out, this class-act truck also does a bunch of dairy-free ice creams too. 
Hidden & Ladder can have their big red fire truck because OH Balls! has got their big red school bus.
When your entire menu is built around meatballs, you need to make sure every ball you're rolling with is top-shelf, and do you think OH Balls! is likely to slip up in that department? Not a chance!
The list of balls that these guys are offering is way too extensive to reel off right now, but, just know, that you're in capable hands with OH Balls!
Proud to use 100% locally sourced ingredients and 100% USDA choice beef, it's safe to say that OH Balls! has the juiciest meatballs going, it's just what they do.
Get involved, download their calendar, and prepare yourself for a life-changing moment with a saucy, spicy meatball. Mamma Mia!
If you like getting down to some block-rocking beats while you chow on down, then Tacos Bites & Beats is your kind of food truck.
If you've never had a taco for breakfast, then you really need give yourself that pleasure and stop by these guys. 
Up bright and early, they are typically serving tacos by 7 am to the good people of Dallas.
Cheese, egg, and your choice of meat or veggie protein, if you're tired of your kitchen cupboard's cereal lineup, go get some inspiration from these guys. 
So inspired by their love of hip hop, soul, and funk, they even curate beats, through SoundCloud, on their website.
If you like what you hear, and you like what you taste, Tacos, Bites & Beats can be hired for parties where the food is fiery, the drinks are flowing and the music is kicking.
Doing their thing since 2017, these guys know their way around an authentic taco just as well as they know the way around the Dallas streets and a hip hop anthem. 
Summary
Dallasites are proud of where they live, and they're proud of what's in it.
When a new food truck comes onto the scene, the locals are more than happy to give it a try, and if it's good, keep giving it a try whenever they're out, about, and hungry. 
All the food trucks featured above have been serving Dallas with their delicious eats for long enough to be considered for lunch.
We hope you were able to find something tasty to get your stomach rumbling and your mouth-watering next time you're in the mighty fine Texan city of Dallas.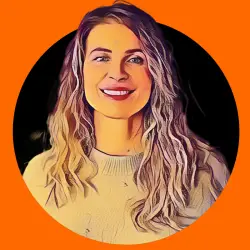 Latest posts by Denise Zanman
(see all)