Los Angeles has some of the best food in the country. 
The city is home to a number of great restaurants and food trucks. While LA might be known for its smoothies and salads, the city is full of diverse cuisines and cultures. You can surely expect to find some of the healthiest food on the planet in LA, but you can also discover truly amazing food trucks that sell the very best comfort food.
LA is a fantastic city, and there's no shortage of brilliant food trucks to explore.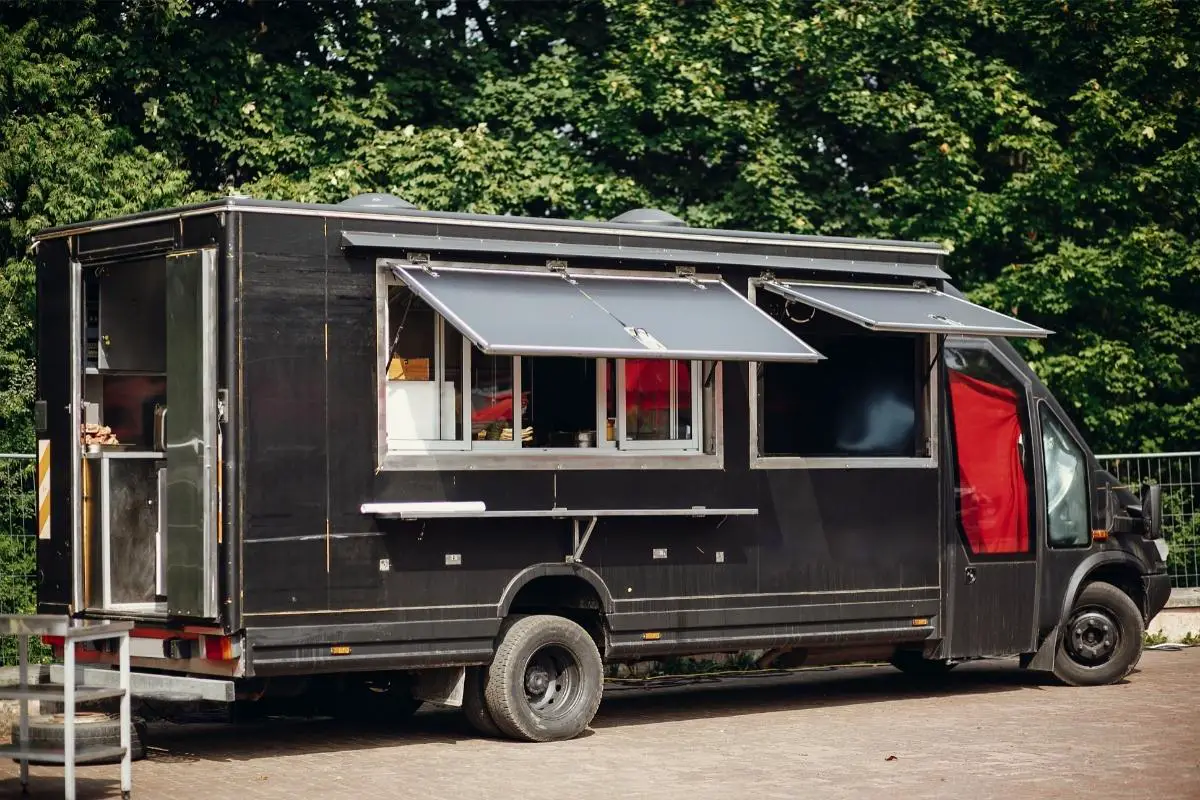 So, we've collected some of the best food trucks in Los Angeles that are definitely worth a visit! 
Amazing Food Trucks In Los Angeles 
>
Made In Brooklyn brings the much-needed mean and pizza filled streets of Brooklyn, to LA. 
If there are any native New Yorkers who are residing in L.A. or anyone who appreciates a true slice of New York pizza, then Made In Brooklyn should be first on your list.
There's nothing quite like pizza in Brooklyn, but if you're all the way in L.A., that's a hell of a trip.
The solution? 
None other than Made In Brooklyn! 
The pizza is a crisp daydream covered in tomato sauce and fresh mozzarella. It's truly incredible, authentic food. They have plenty of other options too, in fact, the pepperoni pizza is one of their bestsellers. 
>
Have you ever just looked around and thought, hey, L.A. needs a bagel truck? 
Well, the Yeastie Boys did — and now the world city is thanking them. 
These aren't just any bagels. They're hand-rolled bagels, full of quality, and not lacking in quantity. These bagels are packed full of delicious food. The Game Over bagel is remarkable. It contains scrambled eggs, bacon, tomato and a schmear of jalapeño. Yep — that's a hangover cure right there. 
The Lox Deluxe is also another unbelievable option. It features smoked salmon, tomatoes, red onion, capers, and scallion spread.
You can get all types of classic bagels — including poppy, sesame, everything, cheddar, and even a traditional plain. 
Yep, it's the real deal of bagels. 
>
Mariscos Jalisco is one of the oldest food trucks in L.A. It's also one of the greatest food trucks in LA, which is why it's so popular with locals and tourists alike. 
If you're a fan of tacos, then you need to visit Mariscos Jalisco. They serve some of the best tacos in the whole of the city. They also sell other Mexican food, such as tostadas — which are equally great, but the tacos? They're a real L.A. original. 
The signature taco is called the tacos dorado de camaron, and it's a signature taco for a reason. This is one of the greatest tacos of all time. It's a fresh corn tortilla that pairs with fresh shrimp — the two get fried, and then they're combined with salsa and avocado, for added freshness and vibrantness. It's better than any brick and mortar establishment and is a staple of the L.A. food scene. 
>
Tumaca is another highly popular L.A. food truck. 
So, Tumaca is never found in one place — this food truck will drive all across L.A., often in Hollywood, to serve amazing Spanish food to the people of Los Angeles. Luckily, it's pretty easy to spot Tumaca — the food truck is bright red and quite difficult to miss! 
While it is a Spanish food truck, Tamaca sells some of the best sandwiches that L.A. has ever seen. The specialty is bocatas. You can expect to find ham and egg bocatas, and even garlic, tomato and manchego bocatas– all equally incredible. The bread is of excellent quality, and so is all the vegetables and the meat. 
Tumaca also sells smaller, Spanish plates. Dishes such as the Tumaca Fries (which are patatas bravas) are incredibly popular, as are the Serrano-ham croquetas.  
>
Coolhaus isn't native to L.A., but it sure has become an L.A. staple. 
So, Coolhaus was created by LGBTQ+ women, who did not feel represented by the dessert industry. They made it their mission to create a brand of ice cream that was not only authentic but socially responsible. 
You can expect to find the coolest ice cream flavors at Coolhaus. There's avocado sea salt, beer and pretzels, and even balsamic fig and mascarpone. They're incredibly popular with the L.A. scene due to their innovation. Plus, they even serve gluten-free ice cream! 
>
Look, the people of L.A. might be health-conscious, but they're still American. 
No American can exist without a grilled cheese truck, and thanks to The Grilled Cheese Truck, no one has to! L.A. is supplied with the ultimate comfort food, friend to all Americans, the grilled cheese sandwich. 
Yep, this is the best place to get a grilled cheese sandwich, in the whole city. Locals are noble fans, tourists are amazed, and every American approves. 
>
Free Range is a fantastic food truck that prides itself on selling free-range food, so you know you're paying for quality. 
Their most popular item is the Free Range LA sandwich. It's pretty much the best sandwich in LA, and everyone who is anyone is a fan. They also have other amazing food items, such as Portuguese buns and tempura fried chicken. 
The great thing about Free Range is that their daily schedule can be found online, so there's no need to hunt them down (unlike most food trucks!). 
>
Van Leeuwen is an iconic L.A. staple. 
If you've never been to Van Leeuwen before, are you even from L.A.? 
This company is royalty in the vegan ice cream world. They serve incredible flavors, and use cashew milk, coconut milk and cocoa butter to create unreal dairy-free cream.
If you've ever seen a bright yellow truck, then chances are it's Van Leeuwen. Next time, be sure to get some dairy-free ice cream! 
>
Okay, so Kim-Bob Rex Sushi Burrito is probably the most L.A. food truck on this list. 
Yep, it's a burrito, but it's also made totally from sushi. 
Kim-Bob Rex sells some of the best sushi and seafood in L.A. They don't just sell typical sushi burritos, like tuna and salmon, but you can even get lobster burritos. 
That's pretty remarkable. 
>
The last food truck on the list is Los Dorados.
Los Dorados is a Mexican food truck, iconic to the city of Los Angeles. 
They also serve some pretty amazing tacos. There's chicken, potato, lamb, and even chorizo tacos on offer, all paired with a corn tortilla.
It's pretty easy to notice these guys, as their trailer is quite creative. It's bright purple and blue, a perfect celebration of Mexican food in the streets of L.A.  
Summary 
So, these are just some amazing food trucks that can be found in Los Angeles. They're all pretty different, but they're all incredible, and you definitely need to pay them a visit. Whether it's tacos, ice cream, or pizza — these are the kings and queens of L.A.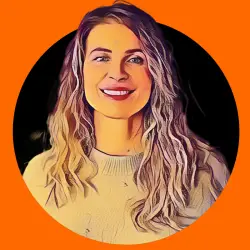 Latest posts by Denise Zanman
(see all)