Sure, Louisville may be where the Colonel first started slinging his special herbs and spiced fried chicken to the people, but this fine Southern city has got a lot more to offer than just fried chicken.
These days, it has a thriving food scene with influence from good old-fashioned Midwestern and Southern trends, as well as flavors from all over the world. 
In Louisville, right now, all over the city, cooking up a storm, you'll find some of the best food trucks, not just in the state of Kentucky, but in the whole dang country. Expect Southern comfort, Filipino, and Celtic classics to fill you up and send you on your merrily fed way. 
Although it was hard to narrow down, with some big calls being made, we're confident in saying that, for sure, these are the best food trucks in Louisville today.
>
Booty's has been proudly serving the good people of Louisville since 1996. Her motto "food so good you'll smack yo' mamma" is a figuratively good idea as to Booty's sense of humor and her food. She now runs her old school operation out of a diner, food truck, hot dog stand, and is known to put on a seriously good spread for any kind of event. 
The menu is a no-fuss, honest one that leans to the classics, because, well, they're the classics. Burgers, sandwiches, hot dogs, melts, nachos, loaded taters, fried pickles, when you're in the mood for familiar comfort food, go to Booty. 
Vegan eaters will be pleasantly surprised and pleased to know that, although old school, Booty knows where the future is headed and has put on an impressive list of vegan burgers and hot dogs to satisfy one's plant-based hunger. 
>
Smok'N Cantina is relatively new to the Louisville food truck scene, but that hasn't stopped them from already gaining a formidable reputation. Doing Tex-Mex and Southern-style food with a twist, everyone can find something to eat at Smok'N Cantina.
Quesadillas, tacos, pulled pork sandwiches, buffalo chicken wraps, the young and passionate couple behind this truck know what the people want, and are happy to serve it. Their weekly schedule is updated on their Instagram, as well as their website (which you can find in their IG bio). 
>
The Traveling Kitchen is a food truck with a difference. Fusing Korean flavors with Mexican food may have confused folks at first glance, but their loyal customer made proves that was just at first glance. 
Korean Bulgogi beef, teriyaki chicken, Korean spicy pork, tempura fish, and tempura veggies, are the kinds of Korean flavors that the Traveling Kitchen has dared to slide into a taco. 
You know that Korean food is good, and you know that chomping down on a taco is always going to be a special event, so it's too little surprise that when you put the two together, you get brilliance. 
Not only do their Korean tacos hit the spot, but their dumpling selection has created just as big a buzz around Louisville, and you really do need to try them. You can also get your tacos topped with a little kimchi free of charge for a bitey final kick.
As the name suggests, these guys like to move, so keeping up to date on their socials is key to being in the right place, at the right time to delight in the Traveling Kitchen culinary wizardry. 
>
Running a successful cafe, food truck, and catering business all at once is no mean feat, but the passionate people behind Crave Cafe do it – day in day out, week in week out, year in year out, because they love it. Being part of the Louisville food scene for over 15 years, Crave serves a selection of classic diner-style food, from the heart, for the people. 
Wraps, grilled sandwiches, salads, and, of course, no cafe menu in the south could be complete without tacos and nachos getting represented. One big-ticket dish that has a tendency to sell out every time it gets put on is their homemade soup of the day. If you see it advertised, then it is your duty to order it.
>
The Celtic Pig is one of those honest success stories that make you go "ahhh". Kickstarting their business-owning dream in 2014 doing amateur BBQ, roadside, in a tent, this couple has come a long way from their formative days. 
With shared Celtic heritage, they decided to introduce a few Celtic classics like fish and chips and chicken and leek pie onto their Southern food truck's menu, and that's when the Celtic Pig was truly born.
Nowadays they run a successful Celtic Pig restaurant and bar, but they still make sure to service Louisville's streets with their O.G. food truck. Expect their big Southern food, an ever-expanding across-the-pond menu, and plenty of honest chat when stopping by the Celtic Pig for lunch. 
>
With what could possibly be the brightest food truck in all of Louisville, when Bamba Egg Rolls rolls on by, you know who it is. Though, hopefully, you see them parked up, and not driving, because their Filipino-inspired food is simply exceptional. 
Being the only Filipino food truck in all of Louisville, Bamba had to be on point from their very first order, but with 15 years of experience in the restaurant trade, the owner made light work of first impressions. 
In the Philippines, "Lumpia" can be found on every street corner en masse. So, it's understandable that these Filipino egg rolls are Bamba's specialty, and, for $2 a pop, they go down extremely easily, and one is never enough. Once you've polished off a lumpia or three, it's officially time to get a big bowl of rice or noodles down you too.
Both their rice and noodle bowls can be made up vegan or topped with adobo chicken, pork, or shrimp. Once you've got the savory out the way and your sweet tooth is tingling, you just know you're ordering the dessert lumpia and a scoop of Ube ice cream. 
>
When Louisvillains are in the mood for a gourmet burger, they go to Black Rock Grille. Being the only truck in Louisville that does rock-grilled, grass-fed Angus beef burgers – it doesn't take much of an imagination to understand the why. 
Black Rock isn't in the market of cutting corners at the expense of quality, and their iconic hand-cut fries and house-made ketchup prove it. 
If beef ain't your digs, then you'll be pleased to know they also do a "Veg Head" burger with portobello mushrooms, roasted red peppers, provolone, lettuce, tomato, and onions. 
A few of their other favorites include The Inferno, The Hangover, and The Stink And Swine, which are each certified-delicious in their own right. They also have a red-hot fries toppings range that includes jalapeños, chorizo, cilantro, scallion, and parmesan – all the good stuff – you can find it at Black Rock. 
>
Seafood this good was never going to stay a secret for long, and the Seafood Lady has unsurprisingly blown up in a very big way. Getting featured on the Food Network, amassing a 60,000 strong following on Instagram, and opening two restaurants, yeh, you could say the Seafood Lady has been pretty busy of late. 
Luckily for you and us, in spite of all this fame and success, the Seafood Lady knows it's the streets where she made her break, and she will never forget it. Her food truck, thankfully, can still be found on the streets of Louisville serving its people the freshest seafood, and naughtiest desserts. 
Sure the Seafood Lady may not be in front of the fire much these days, but her passion can still be found, and her staff sure are a friendly bunch. 
>
Fresh Out The Box (FOB) is a kind of Asian-fusion food where nothing is off-limits and everything is delicious. If you had to pigeonhole their amalgamation of cuisines, it would fall heavily on the Asian-inspired side, with clear Hawaiian and Mexican influence. 
Asian tacos, Poké bowls, bao buns, Korean rolls, buddha bowls, seaweed salads, and Banh Mi topped with your choice of protein – it is very easy to eat vegan and healthy at FOB. 
This is another outfit that started off in the streets but has recently opened up a brick-and-mortar establishment to keep up with demand. Because their truck doesn't have a permanent park, you'll need to scope out their weekly schedule to see where they're going to be parked up next. 
>
What people are really saying when they say they don't like doughnuts, is that they don't allow themselves the pleasure of doughnuts anymore. If you're someone who still keeps the childhood doughnut dream alive by treating yourself to one or two every now and then, you have got to try what Hi-Five is frying. 
Their icing topped, cream-filled doughy delicacies make a good case for the best doughnuts in not just Louisville, but all of Kentucky. Getting featured on the Cooking Channel has certainly helped the ladies behind Hi-Five achieve doughnut notoriety, but their doughnuts do plenty of the talking anyway. 
Hand-rolled, hand-cut, and always made from scratch, the doughnut selection that Hi-Five's slinging is in a league of its own. Find their food truck roaming the Louisville streets and stock up on a mix-and-match six-pack so you can sample their flavors and find your favorite. 
Summary
As is evidenced by the amazing food trucks above, Louisvillians love their food. Whether it's Southern comfort, Asian fusion, Celtic-inspired, diner bites, or cream-filled doughnuts, when the people of Louisville are hungry, they know what's good. 
For this reason, the city's food scene has seen a surge in food trucks in recent years, all looking to make their mark on the streets. We hope this article was helpful in finding you something good next time you're in Louisville and hungry to eat.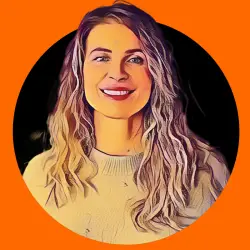 Latest posts by Denise Zanman
(see all)