Minneapolis is home to a wide range of incredible food trucks.  In fact, some of the best food in the city is made in these food trucks. 
You can typically find the food trucks of Minneapolis at events, outside breweries, or simply parked up on the street.  Some of the city's best restaurants started out as food trucks.
You are really spoiled for choice when it comes to food trucks in Minneapolis, so we're here to help you choose.  We've compiled a list of ten of the very best food trucks in Minneapolis.
With such a broad range of culinary delights available, we've done our best to narrow things down to 10 incredible food trucks.  This was no easy task, as there are so many amazing options.
Read on below to discover what Minneapolis has to offer for amazing food on four wheels. 
Downtown mpls, 2nd ave s & 5th st.
Hot & Savory until 1:30pm pic.twitter.com/jw3x2cMX5F

— Chicks On Wheels (@Chicksonwheels) May 2, 2018
>
As the name suggests, Chicks on wheels is run by four wonderful women, and they provide delicious food to so many people in Minneapolis. Chicks on Wheels provides an assortment of sandwiches and tacos that fuse together flavors from all over the world.  
Their menu includes BBQ beef sandwiches, jambalaya, jerk chicken tacos, and much more. If this is getting your mouth watering, then you need to pay these chicks a visit!
Come out to the blues festival rain or shine pic.twitter.com/JO4GqhqCAu

— Asian Invasion (@AsianInvasionTr) July 23, 2016
>
Asian Invasion provides incredibly Asian-fusion dishes that only use the freshest ingredients.  Their menu was created by two chef brothers who followed their passion for Asian cuisine and started their own food truck.  
Since then, they have provided Minneapolis with incredible Asian dishes that let you travel through different Asian cultures using only your taste buds.  
From Vietnamese-style pulled pork to Japanese-style katsu curry, Asian Invasion will give you an amazing culinary experience, guaranteed! 
>
For some of the best tacos, nachos, quesadillas, and burritos available in Minneapolis, look no further than Habanero Tacos.  They provide a wide range of authentic Mexican dishes, as well as some traditional Aztec dishes such as "caldo de res" beef soup, which is perfect for those cold winter days.
If you're looking for some comforting, warming, South American-style food that's full of flavor and heat, give Habanero Tacos a try.  
>
For all things meat, check out Finer Meats & Eats.  They provide the people of Minneapolis with a wide range of traditional American sandwiches.   Starting out as a full-service meat market over 50 years ago, Finer Meats & Eats decided to take their products on the road, and now people queue up for their delicious deli treats.  
In addition to their traditional deli sandwiches, Finer Meats & Eats also has a range of incredible mouth-watering burgers.  Of course, they only use the very finest and best quality meats in all of their dishes.  The people of Minneapolis love the delicious American food that Finer Meats & Eats provides, and you will too. 
#FishTacos #FoodTruckmn #foodies #FoodieFriday @LuceLineBrewing Serving until 8:30 pm❣️https://t.co/qJLeJmvzyS pic.twitter.com/nb1Hm8fFbK

— Sandy's Grill & Italian Ice (@EATATSANDYS) November 5, 2021
>
Sandy's Grill & Italian Ice provides a delicious American-style grill menu alongside some sweet, refreshing, Italian ice treats.  Italian ices are a healthier alternative to ice cream, as they're fat and cholesterol-free, but equally as delicious.
They come in a wide variety of flavors, such as cherry, mango, blue raspberry, pineapple, and watermelon.  
Sandy's Grill will typically have to chargrill bacon cheeseburgers, buttermilk fried chicken sandwiches, grilled tilapia fish tacos, pita Cubano, BBQ roasted pork sandwich, and much more on the menu.  In addition to these delicious dishes, they have a wide range of sides on offer, too.  
>
Pharaoh's Gyros offers a wide variety of American and Mediterranean-style dishes to the people of Minneapolis.  Items on the menu include lamb and beef gyro sandwiches, falafel sandwiches, Greek salads, and vegetable or meat samosas.  
If you're in the mood for something a little exotic, or just a light and healthy salad, Pharaoh's Gyros is the perfect option. Pharaoh's Gyros have a wealth of options to choose from, but each and every dish has one thing in common: they're all packed with amazing flavor. 
>
Fair Faves provides all of your favorite carnival foods!  From corn dogs to doughnuts, Fair Faves has all of those fairground treats that will transport you right back to your childhood.
Fair Dave's menu also includes delicious cheeseburgers, incredibly hot dogs, flavorful chicken strips, and even a veggie burger.  Their standout side dish has to be their freshly-cut fries. If you want a sweet or savory treat, give Fair Faves a try. 
>
Normally the dog house isn't somewhere you want to end up, but The Dawg House, on the other hand, is exactly where you want to be.  Trust us!  They provide the good boys and girls of Minneapolis with mouth-watering treats such as gourmet hot dogs, delicious tacos, and incredible sweet fried pies.  
The Dawg House's signature dish has to be their salsa hot dog, which is bursting with spice and flavor.  
>
For something that's a little healthier than the other food trucks on our list, look no further than VB & J's.  They provide the good people of Minneapolis with delicious, all-natural, healthy dishes such as delicious plant-based burgers, nutritious smoothies and juices, and vegetarian wraps.  
>
Full Belly Happy Heart is a wonderful family-run mobile food business that offers a range of gluten-free Latin-style dishes such as tostadas, quesadillas, cream cheese chorizo wontons, and delicious Mexican-style rice.  
Their tostadas come in a variety of options, including Peruvian-style, jerk chicken, chipotle pork, or a vegetarian Mediterranean-style tostada.   Their goal as a company is to bring people joy and happiness through their authentic cuisine, with a focus on great flavor!  
Summary 
Minneapolis has a wonderful variety of options to choose from when it comes to food trucks.  Understandably, it was difficult to narrow our list down to a mere 10 places! 
Nonetheless, we hope our list has helped you select a food truck that is right for you, and maybe we've helped you find your new favorite food truck in Minneapolis.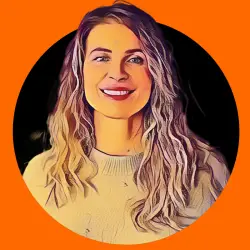 Latest posts by Denise Zanman
(see all)