Because the city is such a hub for a wide range of cuisine from all across the world, Milwaukee is home to so many incredible food trucks. 
In an attempt to compile a list of 10 of the very best food trucks that Milwaukee has to offer, we have managed to narrow things down.  With such a great range of options to choose from, we have put together a list of our favorite food trucks in the Milwaukee area.
We've tried to include a range of different cuisines from different cultures to try to be representative of the diverse range of cultures and food that Milwaukee offers. 
Read on to discover 10 of the best food trucks in Milwaukee!
>
This family-run mobile restaurant offers delicious Latin-style cuisine using only the best and freshest ingredients.  With over 40 years of experience, it's safe to say that they are experts in creating incredibly flavorful Mexican dishes.  
Not only do they serve Mexican food, but they also serve delicious Italian cuisine such as a variety of pasta dishes.  
If you're looking for some of the best tamales you can get in Milwaukee, look no further than Get Them While They're Hot Tamales. 
>
Truck Meister has made a name for itself for making delicious gourmet burgers in Milwaukee.  They pride themselves on only using the highest quality ingredients for their delicious, juicy burgers.
Truck Meister's burgers are all served on a delicious, fresh brioche bun.  Their beef burgers are all made from a ⅓" Angus ground chuck beef patty, and topped with a variety of toppings, depending on your preference.  
For instance, you may opt for the Baconmeister, which is topped with bourbon bacon along with the obligatory cheese, lettuce, onion, and tomato.  All of their burgers are served with a choice of either fries or potato chips, which are both made in-house.
>
For lovers of all things chicken, Marco Pollo is the food truck for you.  They serve a wide range of chicken dishes, from chicken curries to delicious Tex-Mex favorites such as The Marcocito, which is skinless chicken breast topped with queso, salsa verde, and sour cream on top of fragrant jasmine rice. 
It's not just chicken, though.  They also serve amazing steak tacos, and incredible Asian specialities such as pork bao buns, egg rolls, and pork and cabbage dumplings.  
For something a little different and a whole lot sweeter, you've got to try the funnel fries.  What are funnel fries, you ask?  Think of a traditional funnel cake, but in the shape of fries, topped with delicious powdered sugar.  Delightful! 
>
For some of the finest comfort food, Milwaukee has to offer, look no further than BeBe's Bistro.  
BeBe offers a broad range of mouth-watering comfort food, ranging from burgers to Southern fried chicken and much more.  We recommend BeBe's pulled chicken sliders, which consists of beautifully-seasoned rotisserie chicken, topped with deliciously creamy coleslaw, and served alongside BeBe's famous Italian fries.
>
If you're in the mood for a slice of high-quality pizza for a very reasonable price, Streetza is the food truck for you.  Using only the freshest ingredients, Streetza makes the perfect pizza, which is not too thick, not too thin, and oven-baked to perfection.
Streetza serves pizzas with all of your favorite toppings, but we have to recommend their "Slice of Milwaukee" pizza, which is topped with tomato sauce, sausage, pepperoni, mushrooms, roasted garlic, onion, mozzarella, provolone, and Parmesan cheese.  Simple, authentic, and delicious pizza!
>
For the best-grilled cheese sandwich you've ever tasted, pay a visit to The Gouda Girls!  These girls provide a range of delicious, comforting cheeses that melt to perfection.  You can keep it simple or spice things up with additional fillings such as smoked turkey and bacon.
What could be better than a simple grilled cheese sandwich?  Creamy, melted cheese sandwiched between two slices of fresh, white bread and grilled until golden brown… It really doesn't get much better than that!
If you're not in the mood for a grilled cheese sandwich, they also serve a breakfast sandwich, which is highly recommended.  The breakfast sandwich consists of toasted Kaiser with sausage, egg, and a cheese of your choice. 
If you're a cheese lover, don't hesitate to head down to The Gouda Girls.  You won't regret it!
>
If you have a sweet tooth, there's nothing better than a delicious cupcake to scratch that itch.  The Cupcake-A-Rhee is a mobile cupcake truck that offers a broad range of cupcakes of various flavors and toppings.  
We recommend their S'mores flavored cupcakes for a real sweet treat.  They have so many different flavors available, so there's really something for everyone at The Cupcake-A-Rhee.
>
For some incredible comfort food, Karol has got you covered.  From pork chop sandwiches to chicken tenders, fried catfish to beef burgers, it seems like everything Karol makes is simply mouth-watering.  If you're in the mood for some Southern-style, delicious, homely, hearty comfort food, pay Karol a visit.  
Taking her out for the final 2 days of the season we will be in front of us bank tomorrow 11-1 and @citycenter735 on Friday 11-1 The Pork Tornado and Cuban specials come get it while you can! Fork & Tap to open in March truck will reopen in May pic.twitter.com/yGv5T7wdYB

— YellowBelliesTruck (@yellow_bellies_) November 28, 2018
>
Yellow Bellies specialize in their famous rotisserie chicken sandwiches, but they offer much more than that.  From delicious, warming soups that are made from scratch to incredibly loaded fries, Yellow Bellies have a varied and eclectic menu.  
If you're in the mood for a delicious sandwich filled with beautifully-seasoned rotisserie chicken, served alongside some salty sweet potato fries, give Yellow Bellies a try.
>
Cousins Subs hit the road with their new food truck, bringing their delicious sub sandwiches to the people of Milwaukee.  
Cousins Subs serve a vast array of delicious sandwiches, that are all made fresh to order.  If you're in the mood for an incredible Philly cheesesteak or a mouthwatering chicken bacon cheddar sandwich, Cousins Subs has got you covered.  
We have to recommend their Wisconsin steak and brat sub, which has steak, brat slices, cheddar cheese, sautéed onions, pickles, tomatoes, lettuce, and brown mustard served on freshly-baked Italian bread.  It doesn't get much better than that! 
Summary 
Milwaukee is a city that has a lot to offer in terms of different cuisines.  All of these different styles of cooking come together to form an amazing culinary culture. The people of Milwaukee are really spoiled for choice when it comes to amazing food trucks.
We hope that our list has helped you find the right food truck for you, and maybe we've helped you find your new favorite place to eat.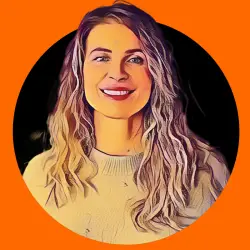 Latest posts by Denise Zanman
(see all)