Memphis, Tennessee has been influencing American culture for well over a hundred years. At the birth of soul, rock n' roll, and blues, Memphis was stirring the pot and producing some of the most important musicians of all time. 
Think Elvis Presley, B.B. King, and Johnny Cash and that is but the tip of the iceberg when it comes to who made their break on the Memphis music scene.
Where there is good music, generally, there is also good food, and after its venues shut up shop, the Memphis streets are flooded with hungry patrons looking for a bite to eat. And while Memphis might be the capital of BBQ, its thriving food scene has flavors to satisfy every kind of appetite. 
Think Mexican, Cajun, Asian, pizza, comfort, and of course soul food, and you can find it all on the streets of Memphis. Get ready to work up that appetite by discovering the most happening food trucks in and around Memphis, Tennessee. 
>
As we said, barbeque reigns supreme in Memphis, and Central BBQ sure does know how to fire up the grill. Of course, this good BBQ was never going to stay a secret for long. So, to keep up with demand, the guys behind Memphis' most prized grill opened up their very own restaurant, with another opening its doors in Nashville soon after.
Thankfully, you can still find their O.G. truck getting about Memphis on evenings and weekends, serving Memphians their extra-naughty Barbecued bits. The pulled pork sammie is, unsurprisingly, an across-town favorite, as are the ribs, and the loaded nachos. This is the kind of truck that you'll need a few rounds with, as one sitting is never enough. 
>
Foodie couple Jacob and Clarissa Dries both cut their teeth at the famed culinary school "Le Cordon Bleu", before throwing every ounce of their passion, and experience at El Mero Taco.
Jacob is from Memphis, and Clarissa is from Oaxaca, and it is this fusion of big-southern eating and authentic Mexican that has helped them stand out from the standard Mexican food truck crowd.
With a string of awards to their El Mero name, a line of retail products, and a successful bricks-and-mortar operation in full swing, this dynamic duo is on the rise, and we feel like they're only just getting started. Come for their iconic fried chicken tacos, stay for a margarita, and get lost in the magic that is El Mero Taco. 
>
A fourth-generation restaurateur, the name "Grisanti" is woven into the very fabric of the Memphis food scene. Memphians resonate with Grisanti's no-nonsense approach to pie and life, and they don't mind lining up around the corner for a slice of it from his 9Dough1 operation. 
Keeping it simple with classic crowd-pleasing toppings like pepperoni, meat lovers, BBQ chicken, and veggies, 9Dough1 knows the way to your heart, and it's through their food. Every 8-inch pizza is made to order in under two-minutes flat through their holy pizza oven on wheels, and you'd be silly not to stop by, and get in line when in town. 
>
At Jacqueline Johnson's Fresh Gulf Shrimp Truck you know what you're getting. You're getting shrimp, you're getting it fresh, you're getting it fried, and you're certainly getting it packed out in her signature Po'Boys. Picked straight from the boats in Bayou La Batre, Alabama, and promptly driven up to Memphis, you don't find better shrimp in the city, and that's just a fact. 
The best shrimp in town is enough to keep Jacqueline's operation nice and busy, but she ain't done with you yet. Serving crab, lobster, oysters, fish, and whatever crustaceans are good and going on collection days, the "freshest gulf seafood" is an after name for what Jacqueline's got cooking. 
>
A collision of Cajun and Asian flavors is as uniquely delicious as it sounds. Expect big flavors, bigger portions, and plenty of souls when you stop by N!hsay to fill your boots.
Their signature dish "Scrape The Bowl" is a tasty amalgamation of sautéed shrimp, sausages, bell peppers, and green onions done in Cajun spices, finished with a sweet and sour sauce and topped over a portion of rice with a sidekick roll. 
The rest of their menu reads in a similar fashion to their classic, going big on ingredients, spices, sauces, and leaving you in a finger-licking state of satisfied bewilderment. This exciting fusion food outfit has only been doing its thing for just over a year now, and we're expecting big things are coming N!hsay's way, so best to get in early before the word gets out!
>
Gourmade isn't just a catchy play on the words gourmet and homemade, it is the ethos by which Jared Richmond cooks. Doing homemade food with gourmet passion, Jared has established himself on the Memphis food scene by doing comfort food better than the next guy. 
Mac-n-cheese, loaded chilis, grilled cheese sandwiches, BBQ baby back ribs, desserts, salads, whatever Jared throws his chef's hat at comes out tasting Gourmade. Because of his notoriety around town, Jared recommends calling or texting in your order ahead of schedule, so when you rock up to the truck, your food is piping hot and ready to go. 
Along with servicing his regular curbside haunts, Jared is also an insanely capable caterer and can tailor a Gourmade dining experience with the food you like, just the way you like it.  
>
Keeping Memphians on their toes, The Fry Guy operates from Tuesday through to Saturday at a different location every night of the week. This nomadic tendency means keeping up to speed with the Fry Guys socials is an essential pre-dinner requirement. 
The Fry Guy has put you in the driver's seat of his menu (but thankfully not his truck), by giving you a big choice of fries, and a bigger choice of toppings. Taking inspiration from every corner of the south, with a Texas Hold'em homestyle chilli, a Miami Heat buffalo chicken, South Philly Philly Steak, and an Across The Border fajita chicken, these toppings are second to none.
Keep it contained with their small "fries only" order, or go big on the full order and find a nice spot in the shade to digest for a long while after. 
>
For an ice pop-slinging food truck, they don't come any sweeter (or cuter) than MEMpops. Keeping their recipes all-natural, their energy high, and their branding on point, MEMpops has come to define how ice pops on wheels is done in the modern day (bye-bye Mr Whippy).
Their all-natural range of fruit and cream-based pops are enough to send you into a frenzied, over-excited spin, and make you feel like a kid all over again.
The man behind MEMpops doesn't mind paving the way into unknown pop territory either, with a fusion of the most radical frozen flavors you've ever seen. Their blackberry and goat's cheese ice pop may sound like a Frankenstein-esque creation, but this tarty pop has been selling out quicker than hotcakes on Sunday. 
>
Voted best food truck in Memphis and a proud 4-time hot wing champion makes New Wing Order kind of a big deal around these streets. If you're doing wings down in the south, you can get a stinky reputation pretty quick, or you're championed for your efforts, and it's clear that New Wing Order falls under the latter category. 
We could sit here and harp on about how kicking their Korean Kick Wings are, or, how sweet and juicy their Mud Island Jerk Wings tend to be, but, you already know their wings are the best. All you need to do is chuck them a follow on the socials and pick up the hot wings scent next time you're in town – the rest will be finger-licking history.
>
In case the vegan and vegetarian contingent were getting a little hot under the collar at all this wicked wing chat, Sio Number 9 is here with a breath of fresh, veggie-centric air. Classically trained chef Tim Vimonnimit and his wife Mai Mitrakul have created something truly special in Soi Number 9.
By using cross-generational authentic Thai recipes and giving them a modern street-food edge, Sio Number 9 has quickly established itself as the go-to Thai truck in town. 
They do classic rice and noodle bowls with fresh Thai-inspired veggies, meat, and crispy tofu, as well as crowd-pleasing snack bites like spring rolls, potstickers, and fried tofu chunks.
To finish you off, Soi Number 9 loves to whip up their iced Thai coffees, and sticky coconut rice with Thai custard – sweetening the palate, giving you your post-meal caffeine hit and sending you on your merry way. 
Summary
There's no telling when a particularly ravenous hunger might strike, and when you're out and about, there's nothing worse than settling for under-par grub just to get your fill. Each of the first-class food trucks above is pros at curbing hunger, fixing hangovers, and calming disgruntled kids, all in the most delicious of ways.
So whether you're chasing something big straight off the grill, a healthy bowl of noodles, or peaches and cream ice pop, at least you now know what's good, and what's cooking in Memphis, Tennessee.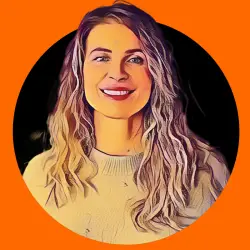 Latest posts by Denise Zanman
(see all)