Food trucks are a really convenient way of getting some quick food, whether you are on the road or stopping in a town for a break. You can get food trucks that sell a variety of different foods and cater to a wide range of tastes.
Food truck operators know what the people want, so they will have researched what's already on offer before setting up their food truck business.
That's why there is usually a diverse menu in any given place when it comes to the food truck teams that operate there. They may cater for exclusive events or the general public, and they will adjust their menus accordingly.
As well as edible treats, food truck owners may even branch out into the world of drinks, selling the wares of award-winning breweries from the area.
Albuquerque is no exception in terms of the vast possibilities in its food truck scene. This city is bustling with life in the heart of New Mexico, and you'd be mad to miss its delights if you're visiting.
There is even the ABQ Food Truck Co-op, which consists of around 40 food trucks that you can find out about on its Facebook page. Here are some of the best food trucks Albuquerque has to offer, so you can see for yourself.
If you're looking for hearty meals made from fresh ingredients, Conchita's Creations is the place to go. Their ethos can be described as 'simple elegance', so the food they make really speaks to what the people want.
Enjoy the tastes of chili peppers, glazed vegetables, beef ribs, fruit salads and much more.
The truck is stationed in Gold Avenue SW, in the center of Albuquerque, where the permanent cafe is. Customers can also hire it for private special events and bring the food to wherever they want it.
There is a varied menu, including popular Mexican dishes and a selection of sandwiches and burgers.
This 5-star rated Mexican food truck sells all the favorites from this cuisine, but the burritos are of course a special highlight, as proven by the name.
It is all authentic Mexican food, and they cater to a large hispanic clientele (don't worry, you'll definitely be able to order in English too!)
El Torito is based in Pennsylvania Street SE, and is open from 8AM – 2PM. Send a message to their email address at aliciaramirez6737@gmail.com if you want to inquire about private rental prices, as it is run by a dedicated husband and wife team who would be happy to accommodate your requests.
There are two different locations owned by Birrieria y Tacos Alex, that are both open from 8AM – 5PM. This means that you have plenty of time in the day to grab a tasty meal at whichever Albuquerque location is more convenient for you.
You can expect all sorts of delicious, freshly prepared Mexican food, including quesa tacos, regular tacos, ramen, and fries.
There is even strawberries and cream, their popular dessert item that is perfect for cooling off on hot summer days. The combos are particularly delightful and represent great value for money, so be sure to ask about them during your visit!
Located in Brewlab 101 at 3301 Southern Blvd SE, this food truck in the heart of Rio Rancho NM provides all the snacks and hot meals you could want and includes loads of creative food choices.
It opens relatively late – most days it runs from 3PM – 9PM, while weekend service begins earlier. Please note that it is closed on Tuesdays, so plan your visit for a different day.
Comfort food is the order of the day, with burgers, sandwiches, biscuits and gravy, and of course burritos.
Look out for their specials that they run on certain days, including money off deals on some food items. All food is freshly made on the day, so it is easier than ever to eat locally.
The Kamikaze Kombos that are prepared at this food truck involve creative food offerings to tickle your tastebuds at great prices.
You could try fried chicken in your favorite sauce, pork tacos with Asian slaw, or tempura cauliflower with a mix of yummy vegetables. The Asian fusion element really brings something new and exciting to the street food revolution.
The truck is situated on the corner of Wyoming Blvd NE and Comanche Rd NE, so it should be perfectly easy to find on your Albuquerque morning stroll. 
The daily lunch specials are served from 11AM – 4PM, giving you plenty of flexibility for your midday meal. General food is still served there until at least 8PM.
BBQ meat is just the right niche to fulfill customer desire – there's nothing like the smell of a fresh barbeque wafting through your nostrils.
Big Dawg's has it all – chicken, pork, turkey, and much more! The ever-changing menu depends on the day and the location, so there's sure to be something to whet your appetite.
As it's a mobile business, the food truck moves from place to place around Albuquerque.
However, its main base is in Girard Blvd NE, so is likely to be near there a good amount of the time. Keep an eye out on its social media pages to see where it's going next.
Here's something a little different from the regular menus offered by food truck owners. If you have more of a sweet tooth, perhaps you'd like to try some frozen custard from the Busy Bee mobile stand.
Frozen custard is a dessert that is very much like ice cream, only it's also made from eggs – perfect for a refreshing snack at any time of the day.
There is a range of flavors to choose from, including cookies and cream, butter toffee, and chocolate.
The food truck closes for the winter (for obvious reasons!), but look out for it in a place near you in the warmer months – you can certainly hire it for special events, so be sure to ask for their event pricing list.
Hot Stuff Cafe is a family business that runs on the dedication of its husband and wife team – together, they take their delicious food touring around Albuquerque.
This is a hybrid food truck, selling delights such as orange chicken, fruit salad, and of course shaved ice in various flavors; just what you need after a hard hot day at work.
The truck is decorated in bright colors that remind us of the Mystery Machine – quite appropriate since it's a mystery where it will pop up next!
Hot Stuff Cafe caters for all sorts of big events in the vicinity, so you are bound to see it serving at festivals and craft fairs. Why not go along and say hi?
Final Thoughts
So, there you have it. Those are our favorite food trucks in Albuquerque, all of which are bursting with flavor, choice and delicious dishes to tingle your taste buds.
Make sure you visit some of these the next time you're in the area!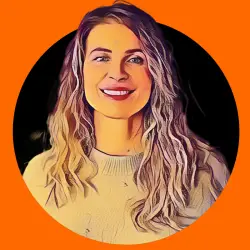 Latest posts by Denise Zanman
(see all)