Food trucks are awesome.
Whether you're looking for a quick, indulgent, and hearty dinner to cure your mid-week blues, or you want to try out some innovative dishes with a couple of friends on a Saturday evening, there is a food truck in Boston to suit you. 
Below, we've listed some of the best food trucks that this city has to offer. From light and flavorful plant-based jackfruit tacos to the cheesiest grilled cheese sandwiches you'll ever experience, and everything in between, we cover everything! 
If you're looking for a food truck that can satisfy all of your dumping cravings, look no further than the Moyzilla Food Truck.
Even though these guys recently opened their first brick-and-mortar restaurant, we love the convenience of their food truck. 
The dumplings are hand-folded and come in a range of flavors. You can opt for pork dumplings with Nappa cabbage or a super delicious veggie option.
If you're lucky, they might even be selling their Moyzilla Style cheeseburger dumplings when you visit!
Mei Mei Street Kitchen is one of the most serious and quality food trucks in Boston.
They have five different weekly locations and a menu that changes daily! As such, don't expect to be able to order the same dish twice from this truck. 
However, we're certain that there will be something for everyone's tastes on every single menu.
Their menus are Chinese-American at their core, but they tend to take on influences from Thailand and Eastern Europe. We love their scallion pancake sandwich! 
We just had to include Bon Me in this list. In terms of the concept, they are a very simple, back-to-basics kind of food truck. You pick your base (a sandwich, rice bowl, or noodle salad, and then you pick your fillings. 
However, the quality and imagination of the fillings ensure that this food truck is anything but boring.
We love the miso-braised pork, however, their vegan and vegetarian options are incredibly delicious, innovative, and numerous! 
If you're a cheese fanatic, you just have to check out Roxy's Grilled Cheese food truck. This is probably the most reputable and well-known food truck on this list, and all of its praise is completely deserved! 
The grilled cheese sandwiches on offer are far from the humble cheddar grilled cheese sandwiches you made at home.
They use Fontina, Vermont cheddar, Swiss, pimento, goat cheese, and Muenster. They also have a gorgeous BBQ braised beef filling. 
It can be a little frustrating to realize that the food truck of your dreams is constantly situated just a little too far from your home or workplace.
However, you shouldn't have that issue with the Chicken and Rice Guys food truck. Well, I should say, food trucks. 
With three trucks to choose from, each at a separate location, the Chicken and Rice Guys should never be too far away from you.
Their food is simple but well-cooked and top-quality. You can order a portion of chicken or lamb with perfectly cooked and seasoned rice. 
If you're looking for a food truck that can provide you with wonderfully fresh and perfectly prepared fish dishes, you need to check out The Cod Squad.
They are on location at Harvard University, Boston Public Library, and the Innovation and Design Building.
Whether you want scallops, oysters, lobster, crab, or cod, the guys at The Cod Squad have got you covered. We absolutely love ordering the clam chowder. If you do so, don't forget to also order their homemade cornbread! 
Even though following a plant-based diet has become far easier in recent years, it can often feel as though food trucks and stands have very few interesting vegan options available.
However, that isn't the case when it comes to the Taco Party Truck.
Even though this food truck does have meat options, it is very popular with vegans and vegetarians. We love their jackfruit, chimichurri tempeh, and cornmeal-crusted mushroom fillings. Sounds great, right?
If you're a fan of Middle Eastern cuisine, you need to take a look at The Chubby Chickpea.
We love visiting this food truck for a healthy lunch that is also absolutely packed full of flavor. Whether you're a meat-lover or lead a plant-based lifestyle, this truck has you covered. 
You can choose from four proteins, including falafel, chicken shawarma, chicken schnitzel, and fried eggplant.
You can opt for a laffa wrap or a bowl of salad or couscous. The sides are also to die for – we absolutely love the stuffed grape leaves! 
If you're looking for a food truck that has a million different dishes on offer, you may want to avoid Compliments. Rather, the focus of this food truck is simplicity.
They have a small selection of delicious sourdough sandwiches available. 
We love their Mr. Fun Guy sandwich (portobello mushrooms with spinach, tomato, and mozzarella).
In addition to having very cleverly named main dishes, they have a good array of side dishes, from onion rings to fried cauliflower! 
The Cookie Monstah is the perfect food truck for anyone with a sweet tooth. This food truck is one that takes desserts seriously. In fact, the owner has spent two decades perfecting their cookie recipes! 
Whether you want ice cream, cookies, or a monster combination of the two, this food truck has got you covered. The ice cream is available in a number of different flavors, but our absolute favorite is the salted caramel. 
If you enjoy being able to eat your burgers with very little mess, you will need to avoid Daddy's Bonetown Burgers (likewise if you think minimalism and simplicity are key when it comes to burger fillings).
However, if you're a fan of messy, sticky, over-filled burgers that have a number of indulgent toppings spilling out of the sides, you need to check out this burger truck.
You should expect toppings such as pastrami, fried eggs, jalapenos, and more!
If you're a little tired of overly-extravagant, messy, and incredibly unhealthy food truck dishes, The Dining Car will be a breath of fresh air. It focuses on elevating humble to-go foods and ingredients to new heights. 
We love their chicken and goat cheese sandwiches. However, the thing that makes this truck really special is the bread.
They believe that the bread is just as important as the filling when it comes to sandwiches, so they bake their own focaccia fresh in the truck! 
Don't let the name of this food truck put you off. If you're a fan of an ice cream sandwich, you need to check out Frozen Hoagies. You can design your own, so everyone should be satisfied after visiting the Frozen Hoagies truck. 
We absolutely love the Nutella-stuffed chocolate chip ice cream flavor.
However, you can choose from pretty much any flavor you can imagine! In addition to innovative flavors such as red velvet, this truck also boasts a range of classic and delicious flavors too. 
If you're on the hunt for a humble, family-owned business to support, you need to check out Pennypacker's. If you're a fan of porchetta, you won't be disappointed by the food provided by this food truck. 
If you're interested, keep an eye on their Instagram page to figure out where they'll be.
They often park up next to establishments that serve alcohol, making it the perfect option for those of you who fancy a hearty sandwich and a cold brew after work. 
Finally, it would have been a crime to not include Teri-Yummy in this list. If you're looking for some greasy teriyaki food to fill a hole and satisfy a craving, the guys at the Teroi-Yummy food truck have got you covered. 
They serve chicken, shrimp, beef, or some combination of the three. They also serve vegetarian options and tofu. Regardless of what protein you enjoy, you can be certain that it will come in a super-indulgent oversized portion. 
Final Thoughts
Boston is a foodie's paradise. If you're a fan of innovative and fun street food, the Boston food trucks listed above should be your first port-of-call. We hope that you enjoy!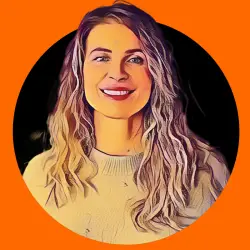 Latest posts by Denise Zanman
(see all)