Columbus, Ohio is home to many wonderful restaurants and eateries, but did you know it also plays host to many amazing food trucks?
All around Columbus an eclectic range of food truck companies serve their tasty dishes to hungry customers, who simply can't get enough!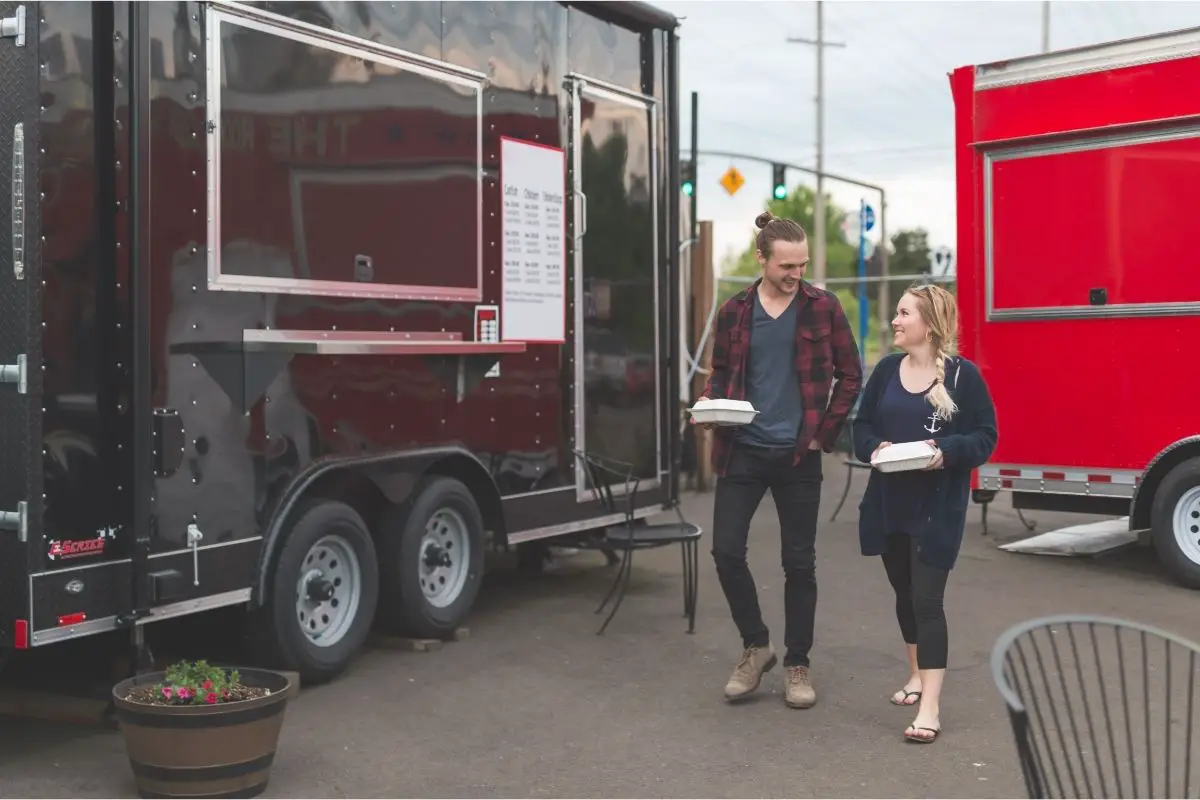 Want to be one of them? Of course you do! Read on to find out the best examples of amazing food trucks in Columbus. You can thank us later. 
"Zaki" is Arabic for "Delicious" and boy, does that reign true for this amazing food truck business! This is one of our favorite food trucks!
Zaki Grill provides Columbus, OH with some truly amazing eats, from their tasty Baba Ghannuj to their delectable hummus.
Keep an eye on the Instagram page, linked above, for more details on hours of operation, events, and location. And, if you want further information, then you can click the link here.
With big flavors and even bigger portions, Macho Taco Food Truck knows how to provide excellent customer service.
This amazing food truck company is the home of the Hulk Sauce 0 which we cannot recommend enough. We also highly recommend the loaded dumpster tots – you won't be disappointed. 
Keep an eye on the Instagram page (linked above) for more details. Also, check out the Macho Taco Food Truck Facebook page for more information on events and locations. Click the link here for more. 
Pitabilities are taking Columbus by storm – and we can't say we're surprised!
They serve nothing but the best food – from their delicious, classic pittas to their falafel balls and loaded sweet potato fries, if the Pitabilities food truck is in town, you're going to want to stop by! 
Pitabilities have a detailed schedule on their website, so make sure you check that out for hours of operation, locations, and events. Click this link for more. You can also find their instagram page by clicking the link above. 
A unique business idea that everyone can love – Cupzilla brings you their tasty Korean BBQ food in a cup! People all over Columbus flock to this food truck whenever it's in town, and it's not hard to see why.
Just try their pop-cup (or pretty much anything on the menu)  and you'll be happy to join the line! 
Cupzilla posts regular schedule updates on their facebook page, which you can find by clicking this link. You can also find their Instagram page by clicking the above link. 
If you're looking for your latest health kick, then look no further, Kinetic has it all!
This amazing food truck company prioritizes nutrition, but does not compromise on taste! The result is amazingly delicious, smart performance food. Y
ou only have to try their pesto veggie breakfast wrap or chicken marsala (with green beans and power grains) to know what we're talking about. Oh, and don't forget their smoothies!
Find out more information about Kinetic's schedule by following their facebook page. Click the link here for more. 
Korean street food just got even better thanks to the Ajumama food truck! This amazing food truck company's passion for food shines through in their dishes, service, and the happy faces of their customers. 
Click the Instagram page (linked above) for more details on the location, events, and hours of operation for this wonderful food truck.
And don't forget to check out their menu, too (we simply can't get enough of their 'build your own Korean tacos'!)
Check out the website for more details. 
Reinvent your lunch time with the Mega Bites food truck. You never know what to expect with Mega Bites, except for an eclectic menu, experimentation with a variety of cuisines, and a delicious payoff!
To put it simply, Mega Bites have taken the street foods that everyone loves and have turned them into something even better! 
What are you waiting for? Check out their Facebook page for location information and a sneak peak at the menu, and try it today! 
Tupelo Doughnuts are unlike any other donuts you've had before.
They are made daily by artisan pastry chefs who use tupelo honey from the trees that line the coast of Florida, for a tasty result that'll have you searching for this amazing food truck everytime you're in Columbus. 
You can find out more details about this amazing food truck business from their Instagram page (linked above) and website. Click here for more. 
The people of Columbus love Dan's Deli 54, and once you try their delectable cheese dishes.
Our personal favorite is their taco grilled cheese or pretty much any of their burgers, but anything and everything on their menu will leave your hungry tummy feeling happy and satiated. 
Check out this amazing food truck businesses' Facebook page for detailed and up-to-date information on their hours of operation, location, and events.
You can also check out their website for more details. Click here for the Dna's Deli 54 Facebook page. Click here for the website. 
Nobody does fried chicken like Mya's. At this amazing food truck company they specialize in sandwiches and fried chicken tenders – with delicious results!
They also make all of their sides from scratch, and you can taste the love and care that goes into the cooking with each bite. 
As for their menu, we love their The Cowboy meal, and cannot recommend their Creamy Mac & Cheese side dish enough! But the best news?
Mya's Fried Chicken regularly caters to big events, such as weddings. So, feel free to book them out and enjoy their delicious food made specially for you. 
Click here for more details on their schedule. 
Final Thoughts 
There are so many amazing food trucks in Columbus, Ohio, it can be difficult to decide where to eat for lunch.
However, we hope this list helped you in your decision making, and we hope to see you in line for a delicious dish from one of the many wonderful food trucks!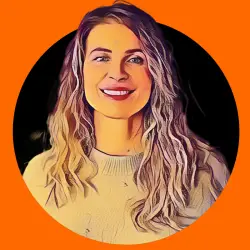 Latest posts by Denise Zanman
(see all)