Houston has a very diverse and delicious culinary scene – and this is most visible when you take a look at the range of food trucks in the area. Regardless of your own personal tastes, there is certain to be a food truck in Houston that provides dishes that will blow your mind. 
Whether you're visiting Houston and on the hunt for some cool spots to enjoy a bite with friends, or you're a local searching for your new favorite lunchtime hang-out, there is a food truck for everyone. Check out the list of amazing food trucks in Houston below!
>
We had to kick this list off with Miss Patty's Wagon. The owner, Miss Patty, first trained as a chef in Chicago. Her love and passion for food can be tasted in every bite! The menu is extensive, varied, and Miss Patty only uses the freshest ingredients. 
This food truck is always moving around, so keep an eye on their social media for locations! If you manage to track down Miss Patty, we highly recommend ordering the Jump Philly Cheesesteak Basket. It is full of flavor and served in very generous portions!
>
If you're a fan of waffles (and, let's face it, who isn't?), you will absolutely love The Waffle Bus. The people behind this food truck consistently create delicious waffle dishes – both sweet and savory! In fact, The Waffle Bus is an award-winning establishment. 
There is a huge range of toppings available at this food truck. If you fancy something savory, we cannot recommend the smoked salmon waffle highly enough! If you fancy a sweet treat instead, the creme brulee waffles are to die for! 
>
The motto of this food truck is "simple food, made great, and just a little offbeat" – and it couldn't be more appropriate! This food truck has a menu that is absolutely packed with classic comfort dishes that have a slight edge. 
We're certain that this food truck would satisfy even the pickiest of eaters. When we visit, we absolutely love ordering the Parmesan Truffle Fries! Be sure to follow the truck on social media to figure out where and when it'll be next!
>
Fork & Truck may be a new addition to the food truck scene in Houston, but we promise you, it competes with some of the veterans on this list! This truck focuses on renewing Southern classics using some international inspiration. 
The chef at Fork & Truck, chef Martin, has a passion for flavorful food – which you will feel as soon as you take a bite of one of his dishes! We recommend any one of his sandwiches. Trust us, they have a sensational flavor and texture! 
>
This food truck focuses on the wonderful potential of the grill. If you fancy a burger or sandwich for lunch, you need to check out Lunchbox Hippies. The customer service is second-to-none and the menu is chock-a-block with fresh and delicious ingredients. 
If you visit, you absolutely must try the chimichurri steak sandwich. If you are vegetarian or plan on visiting with plant-based friends, you'll be happy to know that their veggie burger is absolutely divine as well!
>
Now, this is a food truck that you cannot miss – and its bold and vibrant exterior is a great reflection of its menu. If you're looking to try some truly delicious and top-quality food, you should definitely check out Cha Cha Bowls. 
In fact, we think that you will be bowled over by the flavor of this food truck's dishes (…get it?). When we visit, we absolutely love to order the fiesta bowl. It is bursting with homemade sauces and perfectly cooked meats. 
>
If you love a sandwich, you need to check out the SAM'WICH food truck. Here they serve a huge range of super hearty sandwiches that are sure to leave you feeling absolutely stuffed! We're certain that this truck will become your new favorite lunchtime spot. 
Each sandwich is served on a freshly and perfectly baked baguette. The fillings are made with only the freshest and most quality ingredients possible. We absolutely love the chicken sandwich with garlic aioli. If you visit, you have to order a side of crinkle fries!
>
If you like Asian-fusion cuisine, it doesn't get much better than Kurbside Eatz. This food truck marries American, Mexican, and Asian flavors to create a veritable explosion of flavor. Think… Philly cheesesteak egg rolls and honey hoisin veggie tacos. Sounds amazing, right?
Their menu is innovative and varied – there should be something for everyone! If you visit, you simply have to order a side of the Kurbside fries! It is worth mentioning that this foot truck also caters for events, so keep them in mind for your next big party!
>
If you're looking for a food truck that will be able to satisfy all of your most indulgent decadent, monstrous cravings, you need to take a trip to Monster Munchies. The guys at Monster Munchies specialize in comfort food and wonderfully large portions. 
If you visit, we recommend trying the loaded fries. You can opt for a number of toppings, including brisket and super crispy onions. Check their social media for their next location, or book them for your next big event!
>
Nom Tom Bot Kitchen is far more than your average food truck. In fact, Nom Tom Bot is a place to try out great new dishes created by local chefs looking to expand their horizons. All of the ingredients used are locally sourced and as fresh as it gets. 
Their schedule and menu change frequently, but if you manage to track down one of these trucks, you certainly won't be disappointed. To stay in the loop and not miss out, be sure to check their social media for information!
>
If you notice a bright pink box making its way around Houston, be sure to check it out – because it is likely to be Houston's Pink Box. This food truck makes tacos with a twist – a pink twist! Every item on the menu comes out in some shade of pink, making them particularly Instagram-worthy!
However, you don't need to worry, in addition to looking gorgeous, these tacos also taste incredible. You have all the classic meat and topping options available at Houston's Pink Box – from pulled pork to pico de gallo. They are also known for their super delicious nachos!
>
If you're on the hunt for some fun fusion food, Oh My Gogi! Will satisfy all of your cravings. This is a food truck that specializes in Korean BBQ and Mexican fusion dishes. Whether you want lunch, dinner, or a late-night bite to eat, the guys behind Oh My Gogi have got you covered. 
This menu combines super tasty Korean BBQ marinades with Mexican street food staples. Essentially, every dish is absolutely bursting with bold, vibrant, and aromatic flavors. They also have a number of tofu dishes that are perfect for vegetarians. 
>
If you're struggling with the heat and you're looking for a little relief, you need to check out Yeti Sunshine. This food truck provides all of the cold, refreshing, and deliciously sweet treats that you could ever want. 
As a bonus, none of the items on the menu includes food coloring or preservatives. If you visit this food truck, you will be able to indulge in super tasty snowballs bursting with a naturally sweet and fresh fruit flavor. There are so many flavor options available that you'll be overwhelmed by the choice! 
>
If you're the type of person who wants to experience the delicacies associated with Oktoberfest all year round, thanks to The Sauer Kraut Food Truck, you finally can! This food truck provides a menu packed with authentic German cuisine with a Texas twist. 
From schnitzel sandwiches and currywurst classic Texan burgers, this food truck has something to suit everyone. If you do visit, be sure to try their homemade Sauerkraut. It is addictively delicious!
>
Don't worry – this food truck doesn't waste chocolate. Rather, the great people behind Chocolate Wasted make the most delicious chocolate ice cream dishes. In fact, this food truck was awarded the best food truck and ice cream by EdibleHouston – so you know it is going to be incredible!
Their chocolate wasted flavor ice cream will blow your mind. However, if you fancy trying something a bit different and more innovative, we recommend trying out their strawberry black currant balsamic flavor.
>
If you're looking for a food truck that produces incredibly high-quality food, El Topo will become your new favorite spot for a bite. Mike and Tony, the brains' behind this food truck, have a passion for creating authentic Mesoamerican cuisine with a modern twist. 
The pair are also very passionate about using incredibly fresh, locally sourced, and high-quality ingredients. They even cure their own bacon and make their own tortillas. We recommend their roasted cauliflower taco!
>
The concept behind this food truck is a bit of a wild card. At the end of the day, who would think that an establishment selling gourmet donuts alongside Banh mi (Vietnamese sandwiches) would do well? Well, the guys behind The Grove Donuts and Deli did… and they were right!
If you visit this food truck, you will be overwhelmed by the sheer number of options on offer. They even offer a completely customizable kronut! As such, we're certain that this food truck will be able to satisfy even the pickiest of eaters. 
>
You may have already heard of this food truck. It was featured on the news and voted to be the best BBQ spot in the Houston area – a title that is extremely well earned. If you're looking for quality BBQ food, you need to check this one out. 
The team behind Big 6 is a very passionate group of people that provide delicious food and awesome customer service. Their menu is also incredibly varied – whether you fancy a smoked beef brisket or overloaded cheesy nachos, this food truck has got you covered. These guys also do catering, so keep them in your mind for your next big party!
>
If you're a little bit tired of fancy fusion food trucks, and you prefer an establishment that strips things back to basics, the Carino Taco Truck will be your new favorite spot. The good people behind this food truck celebrate authentic and traditional family recipes using the highest quality ingredients. 
The meat is of premium quality, the tortillas are homemade, and the salsa is made with the ripest tomatoes. As such, their simple Mexican staples taste exquisite and are of the highest quality. You need to try their empanadas if you visit!
>
Finally, it would have been criminal to finish this list without including the wonderful Tasty Arepa food truck. The menu is absolutely chock-a-block with authentic Colombian and Venezuelan dishes – and every single one of them is an explosion of flavor. 
If you visit, you need to give their Colombian Hot Dog a try. However, if that isn't to your tastes, you have a huge range of items to choose from. From empanadas to cachapas, there should be something for everyone at this food truck. 
Final Thoughts
If you're a fan of Southern food and classic Texas decadence, you will absolutely love the food truck scene in Houston. From fun fusion dishes to classic, all-American favorites, there is something for everyone. We hope that this list encourages you to get out there and try everything that this great place has to offer!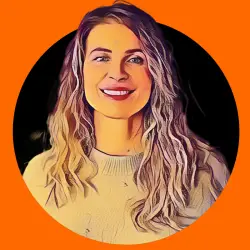 Latest posts by Denise Zanman
(see all)