Is it your first time in Kansas City looking for a great place to eat? Perhaps you're a local tired of the same old lunch spots. Maybe you're planning a wedding, and you're stuck for a good business to cater for you and your many guests.  
Whatever the case, we've got you covered. Kansas City is not just home to museums and zoos, it actually boasts many amazing food trucks! Check out our eclectic list of food trucks in Kansas City, Missouri and never be hard-pressed for a lunch spot again! 
>
Kicking off our list is the ever-delightful The Hungry Hatch! This amazing food truck company specializes in healthy wraps and bowl meals featuring cuisines from all around the world. We look forward to the days when The Hungry Hatch rolls into Kansas City and we can get our hands on a delicious The Harvest or The Thai.
You can find the food truck in various locations around Kansas City, but you can also book it for various catering events, such as weddings. 
Click the link here for more information! 
>
I think we can all agree that there is nothing better than a home-cooked meal, except perhaps a home-cooked meal from Marigold's Food Truck. Marigold's Food Truck has specialized in home-cooked meals for many years, and you can find them serving up their delicious food at events all around Kansas City.
Did we mention they cater, too?!
We happen to love their chicken pot pie and black bean corn quesadilla, but rest assured all of the meals at Marigold's will make you want to seek out the food truck time and time again. 
Find more information on their Facebook Page. Click here for more.  
>
Latin cuisine like you've never seen before. Sancho Streetside combines their passion for cooking with admiration of Latin street food, and the results are amazing! We highly recommend their Sancho Burrito or their BBQ Pork Tacos, but you could reach for anything on the menu and be happy with your choice. 
Sancho Streetside lists their hours of operation, locations, and events on their website, but you won't be able to miss their iconic food truck cruising around Kansas City, and you're not going to want to!
>
We think coffee and cake make for a pretty perfect combination, and we're so happy that CoffeeCakeKC agrees! This amazing food truck business can make any coffee you need – from a cappuccino to a latte to a classic black coffee.
They also boast a wide range of sweet treats that you can pair with your favorite caffeine fix. What more could you ask for!
More details about the CoffeeCakeKC menu can be found on this website. Don't forget to check out their Instagram (linked above) and look for their signature red truck at Kansas City events! 
>
The Sno Station has arrived in Kansas City to fulfil all your dessert needs! This amazing food truck business only deals with fresh, local ingredients that have been handcrafted to make the perfect, ice-cold desserts. Not to mention, all of their cotton candy is organic, and their shaved ice is all-natural, did someone say amazing?! 
If you think The Sno Station is perfect for a hot Missouri day, then you can keep up to date with their events and locations  via their Instagram page (linked above.) Additionally, you can book them for catering events via their website. Click here for more. 
>
Ying's Thai Food happily provides amazing food to the Kansas City metro area. Their dishes are tasty, authentic, and enjoyed by many far and wide. We cannot get enough of their Beef Pad Kaprao, their Penang Curry Chicken, or the awesome designs on their food truck. 
You can find more details about their events, hours of operation, and locations on their Facebook page, which can be found by clicking this link. You will be able to find details of their catering services by clicking the link, too. 
>
If there's one thing those at The Casual Foodie know how to do, it's amazing food! This food truck company makes their menu from scratch, and it changes all the time. You never know what you're going to get when you reach the window of their food truck, but you do know it's going to be delicious.
The Casual Foodie caters for events such as parties, weddings, corporate lunches, and events that are city-sponsored. Click here to see their website for more details. 
>
The next time you're in Kansas City, you're going to want to check out the 2Hot2Handle BBQ food truck. This food truck company only deals with the best-quality meats and side dishes that are slathered in their secret recipe and cooked to perfection via a slow, smoking method. 
2Hot2Handle BBQ provides both food truck catering and other catering services for a variety of events, so make sure you check out their Facebook page for more details! 
>
With their combination of traditional Louisiana Creole dishes and tasty Midwest flavors, Kansas City Cajun really is making a name for itself. They offer an eclectic menu of delightful dishes, from their signature Po'Boy to their Cajun twist on Alfredo pasta, to their seasonal Cajun pizza, this is a food truck you're not going to want to miss out on!
You can find more details about the hours of operation, events, and locations of the Kansas City Cajun food truck on their website. Just don't forget to tell your vegan friends, because there are options for them at this food truck, too! 
>
KC Deeyas specializes in Mexican food with a unique twist. They offer a range of the classics – burritos, gumbo, tacos, and whatever they want to make for the day – you'll have to visit the food truck to find out. What we do know is that their food is always fresh, tasty, and you'll seek them out again and again and again.
You can find details of their hours of operation, location, and events on their Facebook page. Click the link for more details. 
Final Thoughts 
Kansas City has a wide range of food trucks, each offering a different taste of cuisines from around the world. If you want a home-away-from-home cooked meal, a Cajun-Midwestern blend, or some authentic, tasty Thai dishes, Kansas City has you covered!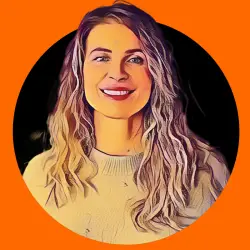 Latest posts by Denise Zanman
(see all)