We all know of Las Vegas for its bright lights and crazy atmosphere. Las Vegas is a place everyone needs to visit at least once in their lives whether that is for a night of partying or a vacation full of adventure. 
But it should be made clear that Las Vegas isn't only renowned for liveliness. It is also filled with delicious food that you will not find anywhere else. Explore the flavors of Las Vegas through their food trucks as we guide you through some of the best they have to offer!
Why Should You Choose A Food Truck?
With plenty of places out there to get your food, you may be wondering why you should even consider getting your food from a food truck. Well, to us there is nothing that beats a great food truck and we'll happily argue that you will get much more out of them than a regular restaurant.
Some reasons why you should choose a food truck include…
Price
For starters, the price you will be charged at a food truck is too good to pass by. Food trucks generally dish out large portions of food which is great value for money when it comes to price. This is perfect if you are a tourist on a budget or you are simply wanting to get your money's worth.
Convenience
Probably one of the biggest reasons for choosing a food truck is its convenience. Forgot to make a reservation for a table?
Go to a food truck. Looking to eat outdoors in a friendly and open environment? Visit a food truck. This is the best way to get food that is easy and accessible and does not require reservations or crowded rooms. Simply step up to the truck, order whatever you like and enjoy!
Convenience is what drives a food truck to success and is one of the reasons why they are so popular.
Atmosphere
Nothing compares to the atmosphere presented at a food truck, especially if you are at a festival. It is inevitable that you will find food trucks at festivals and this only adds to the great atmosphere.
Feel happy sitting back and relaxing outdoors with a feast in front of you. Enjoy your food with friends and family and try something fun and unique.
Amazing Food Trucks In Las Vegas
Below, we will be listing some of the most amazing food trucks Las Vegas has to offer. After discovering these food trucks, you will understand just what makes Las Vegas so special.
>
The first food truck choice we have is King's Sausage. King's Sausage is the perfect food truck for all you meat lovers to indulge in, cooking delicious meats and other foods made from high-quality ingredients.
As their sausages are all made from scratch, you know that you will be tasting something like nothing you have had before. You can only get quality meat like this in Las Vegas.
>
If you are a big fan of Mexican food then look no further – Raging Tacos is the food truck for you! At Raging Tacos, you will be met by an array of delicious Mexican dishes, each holding a special Las Vegas twist. This is the ideal food truck to visit if you are wanting to taste something unique yet traditional.
>
Hot Dog on a Stick is just as good as it sounds (and they don't only sell hot dogs on sticks!). Not only is this food truck full of fun but it is full of delicious food choices. This is not a food truck you would visit if you are wanting a filling meal but rather a food truck you would go to for a quick and delicious snack.
Choose from funnel cake sticks, cheese on a stick, French fries and, of course, hot dog on a stick! This is something all the family will love and adds that fun factor to Las Vegas.
>
Another popular food truck choice is Cactus Jack's, Outlaw Grill. This is a family-owned business serving beautifully cooked grilled meat. Get your hands on a grilled chicken breast. Or maybe you'd prefer their Hickory smoked BBQ pulled pork sandwich.
This is a great food truck for any occasion, whether you are looking for a light snack, some lunch, or even a small dinner.
>
Do you have a sweet tooth? Well, if you do, Churros 101 is your answer! What makes this food truck unique is how they only stick to making one thing – strictly churros. Many other trucks incorporate other dishes whether that besides or alternate food, but at Churros 101 their main priority is churros.
Having learnt all there is to know about churros in Spain, these owners have learnt to master the sweet treat and bring it to Las Vegas. Indulge in something sweet and delicious. At Churros 101, you will not regret it.
Final Thoughts
In this article, we have explored many of the most amazing food trucks Las Vegas has to offer. Many view Las Vegas as simply a party city yet there is much more it has to offer. At Las Vegas, you are able to discover things you cannot discover anywhere else, and one of those things is food. 
Although you can choose to eat at a casual restaurant, there is something special about eating from a food truck. You don't have to worry about sitting in a crowded building or booking a reservation. Simply grab your food, sit back on the grass with friends and family, and enjoy your food.
Above, we have listed some of our favorite food trucks in Las Vegas and they all bring something unique to the table. With these, you will have plenty of options to choose from. Whether you are looking for something sweet to eat or meaty, Las Vegas' food trucks have plenty to offer.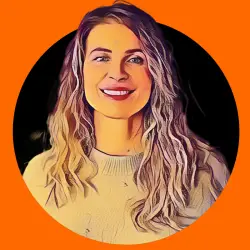 Latest posts by Denise Zanman
(see all)