Finding a food truck is like finding a treasure trove of amazing and yet unseen food. You never quite know what you're going to find in each one, and each food truck has its own unique spin on a traditional dish, or maybe even a new dish entirely! 
From pies in jars to burgers made from ramen! There's simply no shortage of awesome food trucks out there. Even within the Tampa area alone, there are countless food trucks that you can find to indulge your senses with.
However, since there is so much choice, it is understandable just how overwhelming it can be to try and choose just one out of the many hundreds. How can you possibly choose just one food truck when each one of the hundreds of other food trucks has something equally tasty to offer?
Luckily, we've done the hard part for you and scoured through some of the many food trucks in the Tampa area to find the absolute best of the best. If you're craving something delicious from a food truck, then read onwards to find something amazing to eat tonight! 
>
Slammer Shop is dedicated to all things Americana. If you have a favorite American comfort food that you simply cannot get enough of, then let the geniuses at Slammer Shop inject your favorite with new life! 
Love yourself a classically styled burger? Then why not try the delicious Buc's Burger, which comes topped with Swiss cheese, Mojo pork, sweet ham, pickles, and mustard, all piled on top of a bun made from the best premium Cuban bread! 
This burger will easily satisfy every craving you could ever have and will leave you satisfied for hours to come. You'll be dreaming about this burger for weeks later, it's that good!
Slammer Shop may have somewhat of a no-nonsense approach to food, but they are also dedicated to making every single moment of the burger experience into a heavenly one. Every detail of their burgers is considered, even the light toasting on the inside of every single bun, to give every burger that extra sense of crunchiness! 
>
Coco's Latin Cuisine food truck is dedicated to bringing not only great food to the people of Tampa, but also to deliver it all with a personal flair and with friendliness abound. 
Coco's Latin Cuisine food truck was actually started up in February of 2019 as an expansion of the existing 'Coco's Sandwich Shop' brand! This store was opened in 2009 and has since become an absolute staple of the Tampa area, where people love to get their favorite sandwiches regularly. 
Coco's food truck is no exception to this local love. Coco himself has become something of a local celebrity, thanks to the amazing food he delivers from his humble truck. 
And judging by what's on the menu, it's not hard to see why Coco's food truck has become so popular. If you visit, there are so many things you must try, such as the Bang Bang chicken tacos. These tacos come piled with bang bang sauce and plenty of fresh veg and chicken to create tacos that quite literally 'bang' with immense flavor.
Or why not try out El Gordo's roast pork sandwich? It's stuffed with fresh pork, caramelized onions, and loads of swiss cheese, to create perhaps the most satisfying sandwich ever!
>
Glorious Pies' biggest central attraction is their range of 'Pie in a jar' products. But don't worry, these aren't just mere gimmicks. Every single one of these jarred pies is full of great flavor and immense sweetness.
These jars also make for a great treat to share amongst friends. Among our favorites of these jar, pies are the delicious banana cream pie parfait, which is full of deeply satisfying flavors that delicately glide across the palate and satisfy your soul. 
And we cannot go without recommending the chocolate chip pie parfait which has a great sense of crunchiness thanks to the piles of chocolate chips found inside! 
This humble truck is run by a team of passionate treat makers that simply cannot wait to get their pies out into the wider world, so make sure to give them a try!
>
If you want traditional tacos just the way they should be, then you really should look no further than Tacos Las Californias. With a distinct and traditional taste that is clearly filled with passion, there is no way you can leave this food truck unsatisfied. 
This truck is run by a team of passionate taco lovers who know how to bring the best out of every single ingredient, and how to imbue every single taco with the perfect amount of flavor and crunch to satisfy you deeply. 
Have we already got you craving the taste of some tasty tacos? If you're planning on paying a visit to Tacos Las Californias, then you need to taste their supreme burrito which is easily one of the biggest and most glorious burritos we've had the joy of tasting.
And of course, you have to try out the Cali Roll Tacos, which make use of so many fiery ingredients to make it feel like there's a whole party going on in your mouth!
>
Sometimes, nothing will satisfy you in the morning quite like a hefty breakfast sandwich. And it can't be a true breakfast without a freshly-cracked fried egg, right? Luckily, every single one of Marlene's amazing sandwiches comes with its own freshly fried egg as part of the morning stack. 
Try out 'Marlene's Way' for a breakfast sandwich stuffed into a French croissant and also filled with fresh ham, spinach, basil, and a zesty sauce. It's an incredible way to delight your senses and wake your body up for the day ahead.
Marlene's is easily one of the best breakfast food trucks in the entire Tampa area, so if you're ever in the market for a morning pick me up, make sure to take the opportunity to pay them a visit, you won't regret it!
>
There's truly nothing better than the humble grilled cheese. This American staple may be remarkably simple in concept, but in execution, it can be an art form unto itself! There are so many ways you can inject further life into the humble grilled cheese and Mr C's has found multiple perfect ways to do just that. 
If you want some exciting twists on the perennial American favorite, then why not try out the 'Buffalo Soldier', which contains provolone, mozzarella, chicken, buffalo sauce, and plenty of tomatoes to create a sandwich that oozes personality and flavor with every single bite that you take. 
Or why not try 'The Standard', which is definitely far from ordinary. This grilled cheese contains cheddar, American cheese, ham, bacon, and a juicy slice of tomato, all served on perfectly toasted bread. Every bite is a feast of sensations that will have you salivating easily.
>
Baton Roux is dedicated to bringing the absolute best of Creole food to the people of Tampa. There's simply no better place to get a sense of this unique cuisine. This place is so good it was even featured on live television, where the praises for their amazing Creole food were sung to thousands of local Tampa residents. 
And those same Tampa residents have since shown plenty of love to this amazing food truck. We can also verify that this place knows how to make one hell of a tasty dish.
Want a tasty seafood gumbo made in a way you've never experienced before? Prepare to have a new favorite dish and try out the special 'Cajun Seafood Gumbo', which contains shrimp, crab, and minced vegetables which are carefully slow-cooked with spices, a dark roux, and then served over a soft bed of rice.
It's easily one of the most fulfilling gumbos we've ever had the joy of partaking in. 
And if you want something sweet to accompany your gumbo or chilli, then you simply have to try their Beignets, which are deep-fried french dough parcels topped with a light dusting of powdered sugar. They're like biting into a cloud of wholesome flavor! 
>
There's pretty much never a time when we aren't craving doughnuts. And there's also no better team suited to satisfy those cravings in the Tampa area than the team behind the Craving Donuts food truck.
Every single doughnut, down to the simplest glazed doughnut is made carefully by hand and then drizzled with icings of all manner of colors, flavors, and textures. Every single doughnut has a different sweet taste to give you, and every single one will have your mind blown.
You can never just buy one of their doughnuts, they are simply that good. When you visit, make sure to try some of our favorites, like the fruity pebbles doughnut, the apple pie doughnut, or even the s'mores doughnut. And that's just to name a small few of our favorites.
Trust us when we say that these guys are masters of the doughnut form! If doughnut-making were an Olympic sport, they'd win the gold.
>
Nothing beats the simple pleasures of bacon. Why would you try to best it when you could simply make amazing dishes with it? 
That's clearly the mission statement for bacon boss, who makes thousands of amazing bacon-based dishes every single day that will give you that savory hit you crave. 
The team behind Bacon Boss are easily some of the most qualified bacon pros in the Tampa area. And this is made clear through the countless dishes that they serve. These include delightful favorites such as 'Paulie's Chicken Club Combo', which has a delightful combination of ingredients and flavors that will delight your tongue with its flair. 
Or why not try the 'Jimmy Hoffa Hot Dog on a Stick Combo' for an instant savory hit that will satisfy all cravings you could ever have.
>
The humble egg clearly has big dreams. There are so many things you can do with just one egg, and the food truck owners here fully understand this. There's a massive menu available here, including breakfast sandwiches stuffed with egg, cajun frittatas, for a more spicy and homely taste, or even a classic omelette for some no-nonsense food satisfaction. 
This is easily one of the smallest food truck vendors on this list and can be found in the Downtown Tampa area. Despite its small size, however, it is able to provide quick and delicious food to every single customer that pays them a visit. Give them a try for yourself and see how great one single food truck can be! 
To Conclude
It's not difficult to see why food trucks have been able to take over the food industry. They regularly manage to bring exciting and amazing food to local people in settings that help to bring the community together. 
And there are so many within the Tampa area alone. If you're ever looking for quick and delicious food that isn't from an established chain, simply browse through this list and find something to satisfy your tastebuds!
Frequently Asked Questions
Are Food Trucks Popular In Tampa?
Very much so! Food trucks have become immensely popular within the Tampa area and regularly draw in droves of loyal customers who cannot get enough of the great food they make.
Where Are Food Trucks Most Successful?
Food trucks are popular across the United States, though they perform particularly well in Portland, Oregon, and New York City.
What Kind Of Food Truck Makes The Most Money?
Easily one of the highest selling products for most food trucks is burgers. There is a large number of burger-based food trucks across the United States.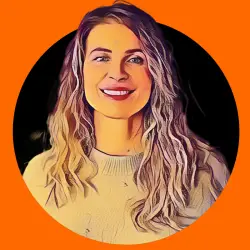 Latest posts by Denise Zanman
(see all)