When traveling to the south you can only expect the best food. Atlanta is one area known for its delicious cuisines, and this food is offered to the public through food trucks.
In this article, we will be exploring all of the food Atlanta has to offer by listing examples of their amazing food trucks.
The Best Food Trucks Of Atlanta
Atlanta has such a great food culture and because of this it is only fair that you have the chance to experience how great their food truly is. In this section of the article, we will be listing some of Atlanta's most loved food trucks.
Our first food truck is one that all will love. Not only are you offered seafood, but you will also find a taste of soul food. Try their chicken wings, their smoked ribs, shrimp and grits.
Here, there is an option for everyone, even going as far as to supply a number of delicious desserts to finish. If you are looking for a wholesome meal, Willie B's Sisters Southern Cuisine is the best choice for you.
The Loaded Burger serves just what you would expect it to, plus more! For all of those hungry customers and those craving some American classics,
The Loaded Burger will be there to supply you with some of their best dishes.
Fill your stomachs with the cheesiest mac 'n' cheese you will find in Atlanta and eat with a side of loaded beer battered onion rings. After eating from this food truck you will be full for days.
Indulge in some easy comfort food at Brooke Lynn's Own Sticks and Cones. This establishment is the perfect place for food to eat on-the-go.
From pizza cones to meatball subs, you will be blown away by the quality food they have on offer. This is the perfect location for those wanting a quick bite to eat and food that is worth it.
Sunshine Alchemy is a food truck which brings a unique concept, differing from the rest. Here, you will be fed with an array of vegan and gluten free dishes, all whilst still holding onto that delicious taste.
Their ingredients are not only fresh but are all locally sourced, allowing a true and natural taste of Atlanta.
Since its opening in 2019, The Fresh Truck has been a much loved food truck in Atlanta. This truck serves some of the best food, each original recipe fresher than the next.
They have some amazing food such as their coconut chicken tenders and lobster roll. There is no other food truck in Atlanta much like this one. Only here will you receive some of the freshest food there is to offer.
Uptown Food Truck is the place to be if you are looking for great quality, high-class, and classic Atlanta style food. You will most likely find this food truck at events and they have even been considered the number 1 food truck in Atlanta.
Try the Uptown Ultimate Chili Cheese Dog or their Buckhead Shrimp Burger and fall in love. This is not only the best truck to eat at but is a great truck to hire.
Taste the classic flavors of Jamaica and bring some soul into your life with My4boys Jamaican Cuisine. From jerk chicken tacos to BBQ jerk ribs, allow yourself to fall in love with these traditional Caribbean flavors.
Wash your food down with some tangy ginger beer or pineapple soda to finish. At this food truck, you will not only be delivered great service, but you will also be delivered food filled with soul.
Who doesn't love donuts? Try out Simply Done Donuts, Atlanta's one and only donut truck service. If you don't mind sickly sweet desserts, then this food truck is the best choice for you.
What makes Simply Done Donuts so special is their bright designs, unique style, the dedication put into making the donuts themselves and the service met with a smile.
This is a brilliant food truck to visit with the family and with kids (but that doesn't mean us adults can't enjoy the mini donuts too!).
At Fresh Corn and Everything you will literally expect, you guessed it, fresh corn and everything! Here, corn is incorporated into nearly all of their dishes making this an extraordinary food truck you will not find anywhere else.
From corn nuggets to deep fried corn on the cob, you will not be disappointed by the service here. There is plenty of corn to go around!
Lastly, we have Repicci's Real Italian Ice and Gelato. This is the perfect food truck to visit on a hot summer's day when you are in need of cooling off.
With flavors such as caramel and blue raspberry, you will fall in love with the ice desserts this family business has to offer. Why go to an ordinary ice cream truck when you have Repicci's Real Italian Ice and Gelato to serve you?
Final Thoughts
There are a variety of food trucks in Atlanta, and it is clear that every food truck is unique making their food even more special. From trucks dedicated to corn to vegan-inspired trucks, Atlanta has it all.
Over the years, food trucks have grown tremendously, catering for people near and far.
Whether you are somebody who is vacationing or someone who lives in the area, you will be sure to be delivered some beautifully made and wholesome food from Atlanta's food trucks. 
Not only will you be met by delicious food, but you will also understand the greatness of Atlanta itself. Atlanta has a lot to offer and one of those things is its food.
With all of their food trucks, they are allowing all to get a taste of what makes this state so great.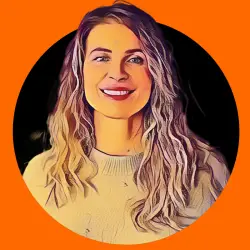 Latest posts by Denise Zanman
(see all)