Food trucks have taken over the United States, growing more and more popular by the year. They are convenient, quick, and you will always be guaranteed great tasting food.
In this article, we will be looking specifically at the food trucks of Baltimore, highlighting some of their most amazing food trucks for you to try yourself.
Baltimore's food trucks will give you a taste of what this major city is all about and you will fall in love.
Why Food Trucks?
You may question why people choose to go to food trucks, and the answer is simply. Food trucks are convenient, being able to deliver food wherever desired.
Whether that is on the busy street of the city or hired for an event, food trucks will always provide that continuity. 
Furthermore, food trucks supply grand portion sizes for reasonable prices. Unlike indoor dining, a food truck doesn't have to worry about fitting food neatly in a bowl but will more than likely have food falling off the edges. 
Lastly, the food from food trucks are simply delicious. With a variety of cultures and cuisines to choose from, there is no doubt that customers will receive food of the highest quality.
Food truck food will leave you craving more and more!
Baltimore's Most Amazing Food Trucks
Below, we will be listing our favorite food trucks, all situated in Baltimore. Read on to gain knowledge on this city's best food and try for yourself.
Ariana Kabob Grill is the best food truck not only for its delicious tasting food but because of its diversity. This food truck prepares halal friendly food, allowing options for everyone. Be amazed by the quality of food.
Try world famous crab cakes from Baltimore Crab Cake Company today! From crab cake sandwiches to cream of crab soup, this food truck has everything a seafood lover could possibly need.
Here, you will not only be delivered beautiful tasting food but also quality service with a smile.
Crossroads Bistro is another choice of ours and a great staple of Baltimore. Here, you will be served fresh, high quality food presented straight from the local chefs themselves.
This food truck provides soups, salad, burgers, tacos, anything you can think of. Because of the diversity of the menu, you know that this is a food truck catered to everyone's needs.
Never tried Greek food before? Visit Greek on the Street and try today! Greek on the Street is a food truck business, catering Greek food in Baltimore.
Here, you will be blown away by the natural tastes of Greece right from this food truck.
There are plenty of food options to choose from such as the lamb chops platter and falafel Greek salad, perfect for those wanting to try something new, different and delicious.
Try food from Chihuahua Brothers, the best Mexican food truck there is. Whether you are desiring the savory flavors of their tacos or craving the sweet taste of their churros, this food truck has it all.
Moreover, Chihuahua Brothers is also the first vegan Mexican food truck to hit the east coast. This is not something easily found elsewhere so be sure not to miss out!
Our next favorite Baltimore food truck is The Smoking Swine, the best truck for all you barbecue lovers. Open Friday, Saturday and Sunday, this is the perfect truck to visit during the weekend with friends and family.
Tuck into some great quality meat and never look back.
Choose Dave's Smoke & Tacos for the best tasting tacos in Baltimore. This food truck caters for everyone, making delicious tacos to perfection. But that's not all.
Dave's Smoke & Tacos also sell other delicacies such as quesadillas, nachos and waffle fries. This is the best food truck in Baltimore to go to if you are looking for Mexican food with plenty of range.
Craving Potato Factory is just what you would imagine it to be. This is a food truck solely dishing up potato dishes for all customers to enjoy.
Choose how you would like your baked potato and fall in love with the taste. Whether you'd prefer your potato simple or extra with multiple toppings, Craving Potato Factory will be able to serve and satisfy.
Kim's Dessert Island is for those with a sweet tooth and who are not afraid to fill themselves up with some delicious desserts.
Choose from milkshakes, Hawaiian shaved ice sundaes, cookies, cupcakes and much more! This is the perfect food truck to visit and one which all the family will love.
Whether you want a dessert or are craving a sweet snack, Kim's Dessert Island will be there for you.
Our final favorite choice is Two Guys Grill. Two Guys Grill is another food truck located in Baltimore, catering for a variety of events.
No job is too big or small for them and you will be guaranteed to receive some delicious and wholesome food.
Everything that they make is not only delicious in flavor but is fresh too, and there is no doubt that you will be satisfied. From loaded cheeseburger to country fried ribs, you will be a very happy customer.
Final Thoughts
In this article, we have uncovered some of Baltimore's most amazing food trucks. From barbecue to Mexican to sweet desserts, it is clear that this city has plenty to offer when it comes to great tasting food.
If you are visiting Baltimore from afar, then food trucks are one of the main things you should venture out for. 
Visiting this city without having a taste of the great food offered is a missed opportunity! Allow yourself to be adventurous and try something that is unique and that is new.
Once you taste the wonderful food Baltimore has to offer, you will never look back.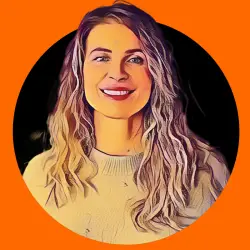 Latest posts by Denise Zanman
(see all)