Sure, Charlotte has its amusement parks, it has the NASCAR Hall of Fame, it has Independence Park, but no trip to Charlotte is complete without stopping by a food truck or ten. 
With a varied selection of high-quality eats found on its streets, eating your way around the city is one of the best ways to discover its many influences and undeniable charm.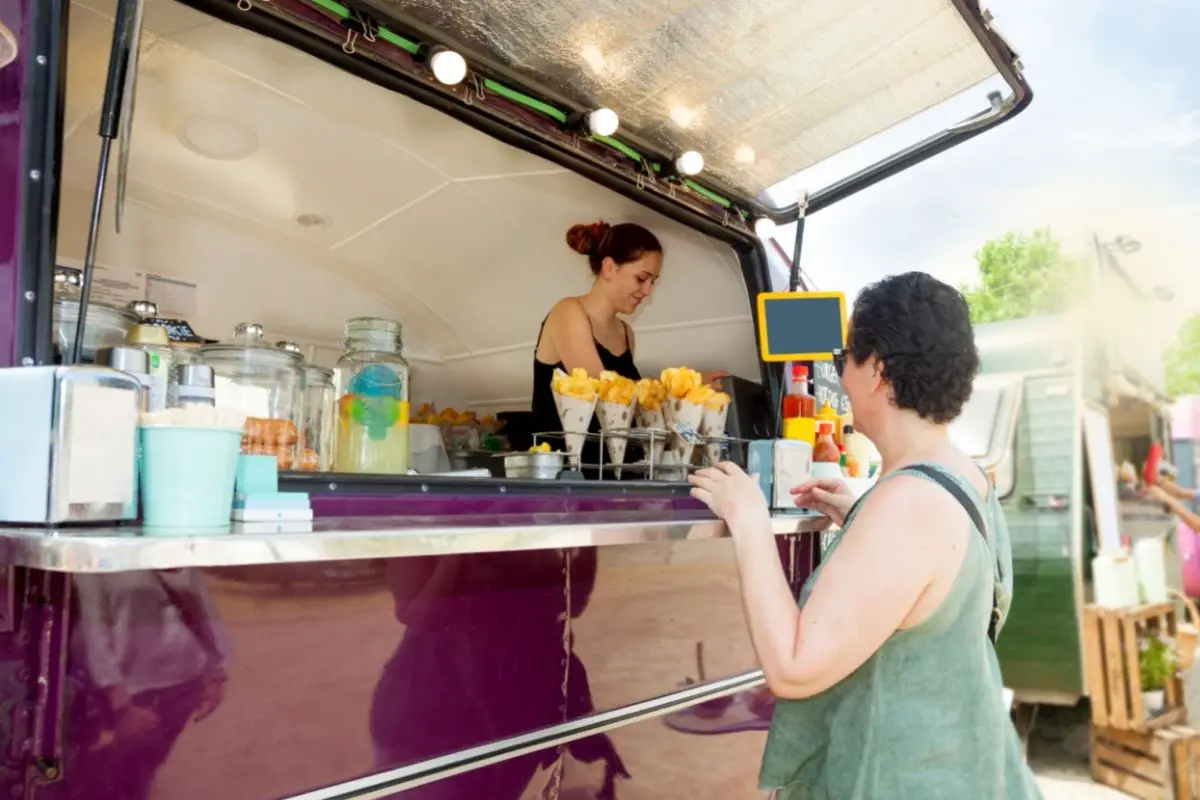 From food trucks that specialize in all things Mac, and all things Cheese, to strictly plant-based menus, and desserts served in mason jars, Charlotte-ians benefit from a contemporary food truck scene that loves to serve them lunch. 
Come and discover the creme de la creme of Charlotte's food trucks that will be parked up and serving breakfast, lunch, dinner, and dessert, somewhere in Charlotte today. 
Taking the iconic across-the-pond jacket potato and giving it an injection of big-time flavor and taste, Ace Of Spuds ain't playing no games.
Cajun shrimp, cheese steak, smoked Gouda chicken, seasonal veggies, these aren't your ordinary jacket potato fillings, this is Ace Of Spuds we're talking about.
All their potatoes are served with a good portion of sour cream and a better portion of butter to create the most ooey-gooey comfort food you ever did see.
If that wasn't enough potato-centricity for you, then you'll be pleased to know it's not enough for Ace Of Spuds either.
Serving two types of loaded "Home Fries", as well as skin-on chips, this outfit loves to share their love of spuds in any which way.
This family-run truck keeps it local in Charlotte but is typically on the move, so checking out the weekly schedule on their socials is a must. 
Bae's Burgers is where you go when you want a proper, hand-crafted smash burger, and you want it now.
Their crispy-skinned patties are made up using locally sourced, dry-aged beef collected directly from Gibson Farms, and that makes all the difference. 
Keeping their menu simple with four burgers, and two types of fries, Bae's aren't looking to serve everything under the North Carolina sun, they just want to squash your hunger with a big, juicy burger.
They come ready to cater for any size event, they give back through feeding the homeless, and their honest approach to food and life is both infectious and genuine, which is why Charlotte has eaten them up, burgers and all. 
K & N BBQ is another family-run outfit owned and operated by Terry and Daphne Brown. Terry is the slow-smoking king and Daphne is the dessert queen, and between them, they have tonight's dinner covered.
If you're in the market for a big ol' feed, then you'll be happy to know that ordering off their "dinner" menu automatically qualifies you for two sides for the one back-pocket pleasing price. 
Pulled pork, smoked brisket, smoked sausage, smoked riblet, fried flounder, fried croaker, quarter chicken breasts, and legs – the K & N menu feels like coming home for dinner.
Just like Ace Of Spuds, this BBQ on wheels takes the "wheels" part of their business seriously by hopping about from here, there, to everywhere within Charlotte.
For this reason, keeping up with where they're headed next is necessary to get your fill. 
Having given the doughnut a good old-fashioned shake-down, you could say that Donut I Love U are here to cause some controversy.
Gourmet mini-donuts made gluten free using high-quality ingredients is what this family-owned and operated donut slinging truck is about, and you need to get in line. 
Not only are their donuts better than the next doughnut truck's doughnuts, but their coffee is pretty delicious too.
Making fresh to order coffee using locally sourced, fresh-roasted beans by way of Black Powder Coffee, a stop by this truck will set you up for the day, the caffeinated donut way. 
What started as a way to honor their Cuban roots has turned into the hottest Cuban food truck in all of Charlotte. Cuban's love sandwiches, and who doesn't?
Offering authentic Cuban finger food to the good people of Charlotte on a daily basis, these lifelong friends turned their passion for cooking into realizing a dream – a food truck owning dream. 
All their Cuban sandwiches are worthy of lunch, but the signature "Cubano" with mojito-roasted pork, ham, swiss cheese, pickles, and mustard is something of a sandwich phenomenon.
On top of their mouth-watering sandwich menu, these guys also do insanely good Cuban croquettes, empanadas, and churros. 
Ditch the fork and get down and dirty with some Cuban food, you'll never look at your local deli's sandwich selection the same way again. 
We love a food truck that chooses to hone in on one of their favorite things to eat, and breathes some new life into it.
Maria's mac & cheese isn't just the best in Charlotte, what she's doing to the humble, gooey, cheesy pasta dish of her youth is something no one has done before.
Kicking her truck into gear for the first time back in 2020, Maria now has seven stand-out mac & cheese flavors.
The OG Mac keeps it simply cheesy with panko breadcrumbs and a four-cheese sauce, while the Crawfish Mac features crawfish tails done in a creamy, Cajun butter sauce to become the chef's favorite.
Do you know what else Maria does better than anyone else? Chicken tenders, that's what! And you can order them as a two, four, or five-piece to top up your Mac, or chomp on down as a side.
Bringing authentic Thai food to the streets of Charlotte is what Deejai is all about, and they do it better than anyone.
This operation doesn't "shut up truck" come wintertime, they keep it real by kicking it all year long, because people got to eat, and Deejai is happy to serve it. 
At the minute you can find them down at 613 Providence Rd dishing up the delicious likes of pad thai, spicy basil chicken, crab fried rice, and red curry to name but a few.
Their menu is extensive, and also includes potstickers, spring rolls, crab rangoon, and Thai chicken wings as appetizers.
To wash your meal down they serve Thai iced tea, Thai coffee, with their specialty mango sticky rice dessert considered a must-try if you've got the room. 
Romeo's hasn't just dabbled in the plant-based revolution, they've gone all-in, and show no signs of slowing down.
Doing a 100% vegan menu in both their brick-and-mortar establishment and food truck, Romeo's is here to change the burger game for good.
Even meat-eaters are praising their vegan burgers that look, act and taste like real-deal burgers. 
Take the Where Art Thou Romeo Double for instance which features two plant-based patties, lettuce, tomato, grilled onions, cheese, and house pickles for that classic burger appeal.
Their gourmet plant-based shakes are just as delightful and include the jazzed-up strawberry with whipped (non-dairy) cream, chocolate sauce, and a fresh strawberry hanging off of its cup. 
Born and raised in Durango, Mexico, Ricky Ortiz was inspired by the fresh ingredients and bountiful flavors found in the street-food culture of his home city.
Settling in Charlotte, he saw it as his duty to showcase his home city's cuisine to this fine city, which is when Tacos Ricko was born. 
Being the official food truck of the Carolina Panthers, winning awards, catering, and with a busy food truck schedule – yeh, you could say Ricky is a busy man these days.
Luckily he loves what he does, so it's all in a day's work for this entrepreneurial powerhouse who serves seven types of taco, bowls, quesadillas, Birria pizza, platters, and wings – we hope you're hungry! 
With a quirky play on words and an ambulance-resembling food truck, this family-run operation is where Charlotteans head when they're in need of something sweet.
Cheesecake, ice cream, cobbler, bundt cakes, leave your calorie counter behind and step into Emergensweet's sugar-loaded lights. 
One cool thing about this sweetened outfit is they serve their cheesecake and cobbler in reusable mason jars, instead of the all too familiar single-use plastics that a lot of food trucks use.
Not only are they paving an eco-conscious future for food trucks, but there's also an attractive sense of humor through all that they do, and serve. When you need a sugar-fix, you know who to call – Emergensweets, that's who. 
Summary
As you can see, Charlotte has a thriving food truck scene that wouldn't be where it is today without its loyal customers who show up hungry, day in day out, ready to eat.
This relationship between the food trucks and their loyal army of eaters means the scene is only just getting started in Charlotte.
We suspect, as more and more people are waking up to the idea that the best food is always found in the streets, Charlotte's food truck market is hitting a fever pitch, and ready to explode in a big and delicious way.
If you're in Charlotte, we hope you can track one of these mighty fine trucks down to feel their passion, eat their food, and walk away smiling.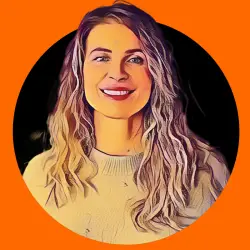 Latest posts by Denise Zanman
(see all)