Chicago is an amazing city – not least because of the sheer number of cuisines on offer. You might think that it's all about the deep-dish pizza in Chicago, but you couldn't be more wrong.
In fact, the street-food scene in Chicago is truly something to behold. 
Regardless of whether you're looking for a super-indulgent sweet treat to turn your day around, or you fancy trying some innovative, fresh, and seasonal dishes, the food trucks in Chicago have got you covered. 
Sounds good, right? Check out our ultimate guide of amazing food trucks in Chicago below. 
We just had to kick things off with BOO COO Roux. If you're looking for a super unique food truck dining experience, you need to check these guys out. They focus on Cajun and Creole cuisine, which is a rarity in Chicago!
If you love spicy southern food and any kind of seafood, this is the food truck for you. It is worth noting that the prices of this food truck are a little higher than average, however, the quality of the food does stand above the others on this list. 
In recent years, this food truck has really expanded its reach. The Fat Shallot now boasts two permanent restaurants (Revival Food Hall and Lincoln Park).
However, if you notice the red truck pop up in the city, we cannot recommend it enough!
If you're looking for a super indulgent and juicy sandwich, The Fat Shallot food truck is the perfect place for you.
We love the grilled cheese with caramelized onions, or even the Buffalo Chicken sandwich (our mouth is watering just writing this). 
If you're a fan of a good lobster roll, you've likely struggled with the produce on offer in Chicago. However, we promise you, the lobster rolls at The Happy Lobster will not disappoint!
This food truck is our go-to when we have a craving.
In addition to BOO COO Roux, this is one of our favorite spots in the city for seafood. They have a menu that will cater to everyone's tastes, regardless of whether you're a lover of spice or the sight of hot sauce makes you sweat. 
Chicago and Pizza go hand-in-hand. If you're looking to indulge in a pizza pie with a Neapolitan twist, you need to check out the Chicago Pizza Boss truck. Don't let the long line put you off, the food is definitely worth the wait!
There is a wood-burning oven inside this food truck that bakes every pizza to absolute perfection.
Cooking pizzas this way allows the dough to soak up all of the smokey flavors. We love the simple Margherita – topped with a sprinkle of parmesan cheese and olive oil. 
Street food can often feel greasy, heavy, and messy. If you're looking for a food truck that is a little bit more up-market, you need to give the Bruges Brothers truck a try. It brings gourmet potato dishes to the street!
Whether you fancy dining out on their Oxtail Poutine, or you want a quick portion of their duck-fat-fried fries, you won't be disappointed. If you visit this truck, you have to try their Samurai sauce – it is to die for!
If you're looking for a food truck that puts value on farm-fresh, sustainable produce from local producers, you need to give The Corner Farmacy a try.
Whether you want a cold-pressed juice or a wonderfully fresh and filling breakfast sandwich, they've got you!
However, you shouldn't get too attached to a particular dish from The Corner Farmacy. Their menu is constantly evolving depending on the availability of seasonal and fresh produce – so get ready to try out some new food!
If you're a fan of pierogi (and who doesn't love pierogies), then you need to check out the Pierogi Wagon. This wagon is the place to go if you fancy a super flavorful, quick, and affordable lunch. 
However, if you're trying to find somewhere that will cater to a few different tastes, this wagon also serves soups, salads, sausages, and doughnuts! As such, there should be something for everyone. 
When you think of food trucks, it is highly likely that Mexican doos come to mind. If you're a lover of tacos and tamales, you need to check out the Tamale Spaceship (even if it's just for the super cool name!). 
We love the Yucatecan-style roasted pork tacos with habanero sauce. However, there are also a huge range of vegan and vegetarian options available, so it makes the perfect stop if you have plant-based friends. 
If you're a little bored of the Asain cuisine on offer in Chicago, you need to check out Yum Dum. This food truck will restore your faith!
Forget bland noodles and rice dishes – this food truck specializes in the most perfect steamed dumplings and boawiches. 
Whether you're a keen carnivore or you are trying out a plant-based lifestyle, there is something for you to enjoy at Yum Dum.
We love to order their tofu boawiches with a size of cucumber noodles. You also have to try their brownies! 
Ok, hear us out. As Chicagoans, you likely believe that the Chicago-style pizza is the best. However, if you fancy something a little different, we promise you, the Detroit-style pizzas on offer at Five Squared Pizza will not disappoint. 
We are huge fans of the pepperoni and sausage pizzas, but they have loads of different options available! If you enjoy a sweet treat after a slice, you're in luck. They also offer incredible cookies. 
If you're looking for something different and incredibly hearty, look no further than the Doner Men truck.
We particularly recommend DonerMen for those days that you need a little more substance (maybe due to an excess of beverages consumed the night before). 
We absolutely love the chicken Donerbox. This is made by placing a spit-roasted chicken on top of a glorious bed of fries and toppings of your choice.
However, if bratwurst is more your thing, you should definitely give the currywurst a try. 
Who doesn't love Jamaican food? It is absolutely bursting with color, flavor, and goodness!
If this is your favorite cuisine, you need to give the Jerk Grill truck a try. The menu is incredibly well-rounded, there should be something delicious for all preferences!
When we visit this truck, we love the chicken wings. They are simple but perfectly cooked and coated in a wonderful blend of spices. If you fancy the wings, be sure to get there early, as these tend to sell out! 
Finally, we thought we'd finish this list off with a dessert food truck. Beavers Donuts is perfect if you fancy a sweet treat on the weekend. They offer the most delicious mini donuts in an array of different flavors. 
You can choose to enjoy one of their tree toppings, such as cinnamon and chocolate, or you can splash the cash to have one of their signature toppings, such as s'mores.
This dessert truck is our go-to with friends on the weekend. They do deals if you buy a certain amount!
Final Thoughts
Chicago is a food-rich city – the variety of the list above proves that! We hope that this article has inspired you to get out there and explore all of the culinary treats that Chicago street food trucks have to offer!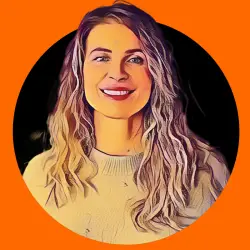 Latest posts by Denise Zanman
(see all)