The US is filled with a mass of beautiful cities, each differing from the rest, yet Colorado Springs is one which simply can't be beaten.
Colorado Springs is a place filled with unforgettable natural landscapes as well as a rich culture, but the best way to enjoy the beauty of this city is with the food they love.
At Colorado Springs, there are many food trucks there to dish out some of the best food the city has to offer, and this is something you cannot afford to miss out on.
Whether you are a local or are traveling, Colorado Springs food trucks are something which needs to be explored.
To help you on your way to locating the best, we have put together a helpful guide on the best food trucks in Colorado Springs.
The Amazing Food Trucks Of Colorado Springs
Below, we will be listing some of Colorado Springs' most amazing food trucks. Be sure to check these locations out when visiting this beautiful scenic city.
Our first choice is Las Tres Hermanas food truck. Here, you will be served some of the most authentic Mexican food you'll find in Colorado Springs, everything made fresh and with a smile.
Not only is the food delicious but the portions are generously given and the staff are friendly. This is a food truck experience you will not forget.
Although this has made the list, this is not your ordinary food truck. In fact, it is a beer truck, putting a spin on your traditional street food.
This is the perfect place to locate when hanging out with friends and wanting to kick back and relax. Nothing beats a cold cup of beer, a favorite in Colorado. If you'd prefer something different, try their wine or cider instead!
Settle your cravings with Scratch Mobile Kitchen & Catering, where they serve up all the comfort foods you desire.
To three cheese grilled cheese to pork belly queso fries, this food truck has it all. Fill yourself up with generously portioned food at a reasonable price and fall in love with the food truck.
Looking to try something unique? Solsage Food Truck is just the truck for you! This food truck differs from the norm, centering their food on sausages.
Using locally sourced ingredients, this family-owned establishment for years has satisfied an array of hungry customers. Instead of the fries or burgers you find in general food trucks, try out their sausages instead.
From hot dogs to tacos to burgers, Piglatin Truck has it all! This is a food truck which takes pork to a whole new level, contributing it into many of their dishes.
Here, you will be receiving the highest quality food cooked to perfection. You will never get enough.
Twisted American is our next choice and although fairly new (opening in 2020), this food truck has made a name for itself.
With this family-owned establishment, you will be met with mouth-watering food with unique twists.
Instead of your regular burger, add some smashed avocado, layer your burger full of a multitude of toppings and sauces. At Twisted American, you will be provided with true American comfort food.
If you are a fan of seafood then Chef Bob's Lobstah Trap is the food truck for you. Just from looking at photos alone, you already know what to expect from this business.
From fried fish basket to whole belly clams, you will fall in love with the food made here right in Colorado Springs.
Instead of the usual seafood, Chef Bob's Lobstah Trap adds that extra touch to serve you up something you will never forget.
Whether you are looking for something for breakfast, lunch or dinner, El Chapin will be there to deliver.
From tacos to smothered burritos, this is a food truck based in Colorado Springs yet holding the heart of Mexico through their cuisine.
This food truck is open from Monday to Saturday and is guaranteed to make exceptional dishes. You don't want to miss out!
Do not be fooled by this food truck's name, for it is anything but small. At Lil Tin Can, be prepared for an Italian-Cajun-Creole fusion, bringing you gorgeous irresistible flavors.
From burritos to gumbo, you will not be disappointed with what this food truck has to offer.
When Colorado Springs turns cold, you know that this truck will be around the corner with food to warm you up, and you will be nothing but satisfied upon indulging in their marvelous cuisine.
Our final favorite food truck from Colorado Springs is Gold Star Pie, and it is indeed exactly how it sounds. At this establishment, you will fall in love with the beautiful homemade pies they have to offer.
Including classics such as apple pie and blueberry pie, Gold Star Pies has enough to cater to everyone.
Served with a hot cup of coffee, this is the food truck to go to if you are looking for a light snack, a quick dessert, or something wholesome to start up your morning.
Final Thoughts
In this article, we have explored all of the amazing food trucks Colorado Springs has to offer.
Colorado Springs as a whole is an incredibly beautiful city with landscapes to match, and this beauty can only be finished off with delicious food.
Why sit indoors in a restaurant when you can get casual service from a food truck? Food trucks are the way to go and allow a sense of community. 
At Colorado Springs, there are plenty of food trucks to choose from with a variety of cuisines.
Whether you are after something sweet and wholesome like Gold Star Pies or desire a Mexican taste from Las Tres Hermanas Food Truck, there is always something for everyone.
Fall in love with food trucks and with Colorado Springs.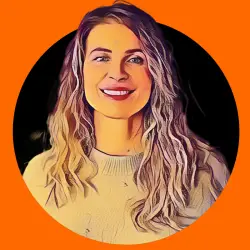 Latest posts by Denise Zanman
(see all)