These days, Fort Worth is about so much more than just rodeos, cowboys, and cowgirls. Rising out of Dallas's shadow as a stand-alone city to visit, whether you're looking to check out its international art exhibitions, see some really good Texan music, or line dance the night away – Fort Worth's quirky charm is ready for you. 
However, seeing the sights and having a good time will require you to eat well while in town, and what better place to eat than the streets. The pleasant weather and energy of Fort Worth make it a great city to be outside, in the sunshine, while getting your fill, ready for whatever's ahead.
The food trucks featured below are a mix-match of cuisines that are both delicious and eager to make their mark on Fort Worth felt. 
>
Delicias has amassed a cult-like following around Fort Worth by cracking the food truck formula of giving the people what they want. Sounds too easy right?
Of course, giving the people what they want is only half the story. You also have to make sure you're serving up the best grub in town, and Delicias certainly make a good case for the best comfort food in Fort Worth. 
Burgers, tacos, grilled cheese sandwiches, nachos, empanadas, onion rings, fries, this isn't rocket science we're talking about, this is just good and honest food.
Although all their dishes are deserving of your appetite, it's their beef brisket burger with homemade slaw that does it for us. Make sure you get informed on Delicias's whereabouts via their Instagram, or, maybe even book them for your next big event? They can cater it all. 
>
Hitting the streets way back in a time before smartphones were in everyone's pockets (2007), every Fort Worthian knows the name Taqueria Temo. These days, they operate out of two brick-and-mortar locations in town and have kept their taco truck doing the foodie circuit and slinging their insanely good tacos.
If you haven't heard the name Taqueria Temo before then you've either been living underground or you're not from Fort Worth. A big reason for this warranted hype is their flame-grilled, marinated, spinning pork meat stack aptly named the "Trompo".
This spinning hunk of meat is what makes their famed al pastor tacos so dang delicious – spinning its way into Fort Worth's history books. 
>
Although your regular roadside diner doughnut is good enough to satisfy a sweet tooth, after your first bite of a Doughnut Snob, you'll never look at doughnuts the same way again. Although in life, snobbery isn't something to strive for, when you're dealing in doughnuts, it's okay to demand the best.
Not only do these doughy snobs have a signature list with the likes of blueberry cheesecake and pecan praline, but they're also happy to pass you over the keys to your own doughnut destiny.
We hope you like making decisions because their "create your own" menu has got you choosing your preferred icing, filling, and topping, which is uber-unique in the doughnut world.
>
If you're scouting around in a ravenous bind, do not fear, because Big Kat is here and they've got your appetite covered. With over 30 years of culinary experience, the three friends behind Big Kat went out on their own, on a limb, and have been hitting strides ever since.
Serving award-winning burgers to the fine people of Fort Worth and Dallas for over five years, Big Kat has gained a reputation for their big and messy burgers. 
Choosing a more down and dirty way to a burger, with hand-formed patties ground fresh on the daily, and hand-cut fries made fresh, never frozen, this entrepreneurial trio has managed to make their mark in the ultra-competitive burger game.
Unsurprisingly, with all their cheffing experience, the guys at Big Kat are also very proficient caterers who can dish up their naughty burgers to please and feed the masses. 
>
This chef-driven truck has created quite the buzz around Fort Worth for taking Filipino cooking and giving it a Texan edge. The fusion rice bowls that Ober Here is doing are big on flavor and bigger in the heart. Each bowl is loaded with rice, an egg, papaya salad, annatto fried garlic, and topped with a choice of protein.  
With a choice of BBQ chicken, homemade corned beef, homemade spam, sweet-cured BBQ pork, and honey shrimp, their menu feels familiar, sounds exciting, and is done in the one impressive bowl. So popular is Ober Here that they now recommend ordering ahead to avoid waiting in line, as their buzz is starting to hit the big time. 
>
If you've never had the pleasure of delighting in some Cuban bites, get down to 118 N. Henderson and give Lola's menu a run. Cuban-style burgers, sandwiches, coffees, pork chops, shredded beef, Lola has made sure you're in the familiar Texan territory, but at the same time has brought some Cuban fire to Fort Worth's streets. 
The only bites you may not have a familiar territory with, but are oh so worth it, are her specialty plantain chips with Lola's homemade sauce, and her sweet fried plantain (both insanely good choices).
Lola knows how vegan-eaters can sometimes get a raw deal when it comes to food truck menus, which is why she's offering up a delicious vegan dish for y'all to relish. 
>
The name Winginit may give you an idea that the proud Texan-bred couple behind this food truck doesn't know exactly what's up, but, trust, they know exactly what's up. Their fusion of flavors is here to change the wing game for good, and we're just lucky to be here and hungry.
At WinginIt, you order your wings by the basket, and you'll be pleased to know that each basket is packed out with five wings, fries, and a ranch of your choice. 
If you prefer to chomp down your chicken, Winginit has got you covered with a boneless basket option. Philly Steak Sandos, loaded fries, and plenty of sides, a trip down to Winginit is always the best decision of your day.
On top of servicing the streets of Fort Worth on a daily basis, Winginit also sells their specialty homemade rubs by the jar and loves putting on mountains of delicious wings for party platters.
>
All aboard the french-inspired Beignet Bus for a one-way ticket to patisserie heaven. The Beignet Bus has amassed quite the following on Instagram and across Fort Worth for doing square French doughnuts known as Beignets. With a dousing of icing sugar and an iced coffee to go, a stop by this bus is your mid-afternoon sugar craving sorted. 
>
Gypsy Scoops operates a little differently from your average food truck. They ask you, the public, to get in touch when you're in need of ice cream and they'll show up and start scooping.
No job is too big or too small, meaning they are ready to appease sweet teeth at big corporate events and sort your neighborhood's ice cream requests on a hot Sunday afternoon, just the same
They don't call themselves Gypsy Scoops for nothing, and with a calendar that quickly fills each summer, it's best to book them in for your next event before somebody else does.
Their regular menu features a variety of hand-dipped flavors ranging from red velvet, butter pecan, banana pudding, and their all-time classic of chocolate peanut butter.
Sure, there are minimums and potential distance fees involved to get Gypsy Scoops round to your place, but with super-competitive scoop prices, the additional costs are worth every penny. 
>
Grillas Grub serves a sizzling mix of gourmet-style Cajun, Creole, and traditional Texan barbeque that feels like coming home. Headed by chef Paul Prudhomme (K-Pauls), most of the menu has a Louisianan or New Orleans twang that has no choice but to be delicious.
The barbecued shrimp is one of their iconic offerings that always gets a run, as is the chicken and sausage gumbo and the New-Orleans style red beans and rice. 
They do bites, burgers, Sammy's, loaded fries, and you better believe they're doing the best po'boys in town. So passionate about food is the head chef, that he even puts on specialty menus from time to time, like the Cuban Sammy's that went down an absolute treat when available.
Any Fort Worthian looking for big food that oozes character and flavor, head on down to Grillas Grub to crush any hunger before it's begun. 
Summary
As you can see, the people of Fort Worth are spoiled for choice when it comes time to eat. Not only are they spoiled for choice, but the food that's being offered up in the streets, out of food trucks, is far from your average lunch.
Whether they're in the mood for something familiar, something exotic, or something sweet, Fort Worth has an army of amazing food trucks ready to take their order now, and you're next.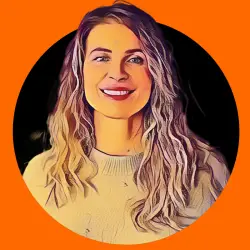 Latest posts by Denise Zanman
(see all)