What kind of food truck would you want to try out? It's quite a difficult question to answer! If you live in Jacksonville, Florida, or are visiting the area, then you cannot pass up the opportunity to visit one of these local wonders. 
There are thousands of food truck options all across the United States of America, and they're becoming more and more common all across the whole world. They offer unique dining experiences at affordable prices, and they've become a favorite option for locals and visitors alike.
Food trucks are mobile restaurants that serve fresh, tasty, and truly unique food that is served from mobile stores that operate separately from brick and mortar locations. 
This is what makes them so popular, they're operated by passionate teams of entrepreneurs and chefs who have a great love of the food that they create, and this clearly shows not only in the quality of their service but also in the tasty food that they create.
Let's take a look at some of the best food trucks in the Jacksonville area, read on below to get started!
>
Fried rice is incredibly simple but also very easy to create wild and exciting variations on the formula. Fried rice is deeply satisfying not just for your mouth, but your entire soul! 
If you want some of the best fried rice in the world, then head on over to Fatboy Fried Rice, they have a massive menu of great dishes that somehow manage to bring out the best of rice! 
Make sure to try the decadent and delicious Bulgogi Fried Rice which comes with an egg and is fried together with a wonderful combo of herbs and spices to make the humble grain into a delightful feast.
>
The Saffron food truck specializes in wraps, shawarma, and even classic burgers. Each of their amazing dishes makes for a great but simple treat to cure any cravings or to satisfy a rumbling stomach.
We recommend that you definitely check out their range of wraps which you can stuff with the meat of your choice, or even try out their delicious shawarma, to enjoy a treat worthy of even the Avengers themselves. 
And make sure to grab a side to go with your wrap or your shawarma, check out the mini Greek tacos, the tabouli, or the feta fries. Each one pair so well with their range of main dishes to create a culinary cacophony. 
>
The Butt Hutt Smokehouse meats are covered in a secret sugar rub that is derived from a long-held family recipe. It's no wonder they're keeping the recipe to themselves because it brings out a whole new world of flavor in all of the meats that they serve and creates a delicious experience every time.
Butt Hutt Smokehouse always sets out to make your mouth water, and no doubt your mouth will be watering as soon as you approach their truck. The smells of the meats will instantly get your mind roaming through all of the culinary possibilities.
We guarantee that you will definitely get a kick out of the brisket sandwich, so make sure to give it a try when you go!
>
For Mexican food that will rock your socks off, head on down to Flavorikan, where so many delightful dishes await you. Try out local favorites such as the Alcapurrias, Pastelillos de Carne, Pinchos de Pollo, Pulpo Salad, or the empanadas.
We could go through and list absolutely everything on the menu as a must-try because everything on their menu has something different to bring to the table. It's a delight for the senses and a great place to share food with friends. 
>
Wow. We are consistently left speechless by the amazing 'taste of Miami' that this food truck delivers. Sometimes, nothing quite beats a good quesadilla or a classic burger.
If you want quesadillas, burgers, and even more that tastes absolutely mindblowing, then you really cannot do any better than this Jacksonville staple. 
Pay them a visit and be welcomed by their incredibly friendly team of staff who will help you to get your hands on the best food for miles. Their food may appear simple on the surface, but the flavors under that surface are out of this world.
>
You don't have to be crazy to eat here. In fact, you'd be absolutely crazy not to! The team behind Latina's Krazy Kitchen might be very extravagant, but they have a very palpable love for their art form and for the food that they create.
Make sure to follow their Instagram page, they're constantly posting images of their newest recipes, and these pictures alone will get your mouth watering.
And your mouth will most certainly be watering when you taste their perfectly cooked food such as their pork carnitas and their steak tacos. Make sure to check them out when they're nearby!
>
Hapa is an amazing style of Hawaiian food, and if you've never tried it for yourself, then you'll never get an opportunity quite like this again! Hapa Li, who operate out of their humble food truck, continue to find countless ways to innovate on classic dishes with plenty of Hawaiian flairs.
For example, their Spamiyaki burger contains a beautifully hand-pattied piece of beef which is then piled upon with crispy teriyaki spam, white American cheese, lettuce, tomatoes, onions, and a massive helping of sriracha mayo.
This interesting combination of flavors went down an absolute treat with our team who couldn't help but order a second!
>
The Funkadelic Food Truck could not possibly have a more appropriate name. Not only is their truck beautifully adorned with wild and vibrant art, but their food also looks just as exciting and vibrant.
And don't worry, their food tastes easily as good as it looks. It's all incredibly fresh, healthy, and intensely satisfying. Try out the fish tacos, but be warned, you'll be craving them for weeks afterwards, they're simply that good! 
>
Sometimes you just want some simple chicken. There's nothing quite like it. Bawk Bawk Chicken Truck is truly unpretentious, yet they understand the delicate beauty of cooking chicken. From cajun chicken wings to fried chicken, these guys know how to bring out the best flavors, and to make use of every single wing.
If you're not in the mood for wild and inventive food and want something satisfying and comforting, then you will love their fried chicken, it's definitely the best menu item. It has a great sense of flavor and a crunchy but delicate fried outer layer. 
>
If their clever name wasn't enough indication, the team behind the Mr Potato Spread food truck knows how to have loads of fun and how to experiment with what they make. 
Baked potatoes are one of the simplest dishes on the planet, and yet, Mr Potato Spread has managed to make them one of the most delicious.
Ever had a loaded baked potato? Ever wish there was even more on top of it? Mr Potato Spread will definitely satisfy that wish.
And you can choose whatever toppings you want, which makes it even more amazing!
Conclusion
There may not be a shortage of food trucks in Jacksonville, but there are only a few that really stand out as the best of the best. 
We hope our list of the best food trucks in Jacksonville has proven illuminating and has given you a greater sense of the amazing food that surrounds you every day!
Frequently Asked Questions 
How Many Food Trucks Are In Jacksonville Florida?
There are well over 130 food trucks that can be found across the Jacksonville area. All of them have something different to bring to the table.
How Can I Make My Food Truck Unique?
The best way in which you can make your food truck really unique is to sell something that no one has seen before. Come up with a new and unique twist on a classic chilli or a sandwich, and make sure your potential customers know what you are about!
Are Food Trucks Popular In Florida?
Very much so. Food trucks are proving to be very popular in the state of Florida. In fact, Orlando is one of the United States' hotspots for great food trucks.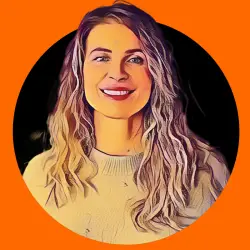 Latest posts by Denise Zanman
(see all)