Food trucks have taken the world of food by storm. It's easy to see why. They are able to offer quickly but well-made food to masses of people all from within a small and humble food truck. How couldn't you love something as simple and effective as that?
Many food trucks have their own unique selling points and their own unique twists on even some classic recipes and dishes.
Whether you want a classically styled burger or one that is totally off the wall and experimental, there's bound to be a food truck out there for you. And there are many food trucks within the Mesa county area alone, with each one offering something new to the table.
But with all of that choice available to the customer, it can be very easy to find yourself overwhelmed by all of the options that you have. How can you possibly ever pick just one eatery when all of them stand out on their own?
If you're finding yourself overwhelmed by choice, then make sure to look no further than this comprehensive list we've put together for you! Read on to find out some of the absolute best food trucks in the Mesa area!
>
This is a great place if you're looking for a quick bite to eat without having to spend too much time at it. Queen Bee serves up delicious tacos and fries bread that will instantly get your mouth watering as soon as you smell them. And not only does their food smell amazing, but it also tastes simply incredible.
Every bite of taco or fry bread will get your taste buds partying, and will have you wanting to go right back for more.
If you've never tried frybread before, then this is the best place to start. These deep-fried treats make for a great solo snack, and also make for great food to share with loved ones. They have a very simple flavor, but a rich creaminess that spreads across your palate. 
And the customer experience at this food truck is top-notch. Whether you've experienced a food truck before or not, the proprietors of this truck will walk you through every single step and will gladly point you to the best menu items for you.
>
Want flavors that will deeply comfort your soul and have you feeling like you've fallen right into your nostalgic dreams? Then make sure to look no further than this amazing mobile truck which features a whole host of classic dishes that will send you right back to your childhood.
Want a tasty burger, some fries, and some onion rings? Who doesn't? And there is no better place to turn than the Old School Grub food truck. They manage to bring out the best flavors from every ingredient they use to create dishes that will satisfy your palette intensely. 
We cannot recommend enough the great flavors of the Pittsburger. It comes with everything you would expect from a classic burger, but also a whole fried egg, plenty of bacon, and all served on the softest bun around. It's so good. 
>
The Asian fusion food created by the Bonzai Boys is simply unmatched. If you want to discover the best of many Asian cuisines at one time, then there is simply no better place to turn to.
From pork belly to Korean fried chicken and even bao bun tacos, there is something unique and exciting around every corner.
We'd have a tough time recommending just a few of their dishes, as they are all simply amazing, but if we had to, we couldn't possibly go without mentioning the fried chicken bento plate, which is filled to the brim with all of the fried chicken you could ever need, alongside a medley of other food items, such as rice, carrots, bacon, and plenty of fresh vegetables.
Not only is this dish deeply satisfying for its fried flavors but also for its fresh ingredients. 
We could rave about this place for hours, but we'll leave it to you to explore the wonders of their food for yourself.
>
If seafood is your thing, then there is practically nothing better in the Mesa area than East Coast Joe's. They have easily some of the best in the area. One of the best items on their menu is the lobster roll, which contains plenty of perfectly cooked lobster meat that will easily please your mouth and fill it with flavor that washes easily across your tongue.
If you want a fun fusion between the classic BLT and some rich lobster meat, then you can also try out the lobster BLT, and pick up a side of crab fries, which have plenty of fresh and creamy crab meat scattered over the top. It's simply mouthwatering even to just behold it. 
And if you don't want any seafood, then there are also options such as Philly cheesesteaks, prime rib sandwiches, and pork sandwiches. This is a perfect place to bring friends if you want to introduce them to the food truck scene.
>
Foods contained entirely within one bowl don't have to be unhealthy, as proven by Mojo Bowl, which specializes in delicious acai bowls that are packed with healthy ingredients, such as grains, fresh fruit, and a great big helping of fresh yoghurt. 
Even the bowls at Mojo Bowl are simply irresistible, with their logo printed on the side, to create an easily Instagram-able food truck that you can take your friends to. Everything contained within their bowls is fresh and good for you, so you can enjoy a sweet treat and still get everything your body needs!
And we've not yet even mentioned the amazing smoothies that this food truck creates, such as the cherry bomb, which has five berries for maximum flavor, or the butter bongo, which comes with a helping of fresh Irish butter to create a smooth drinking experience. 
>
Who doesn't love waffles? If you're one of the many across the world that simply cannot get enough of these light and doughy treats, then you simply owe it to yourself to try out Waffle Love. Their offering of amazing waffles is simply unrivalled by any other sweet treats vendor. 
There are so many waffles you should make a point of trying when you visit Waffle Love, such as the Nutella Love waffle, the Red Wonder, or the Cinna love which is covered with a cinnamon glaze similar to that that you would find on a cinnamon roll. If you want waffles that will blow your mind and that you have never experienced before, then this is the food truck for you.
The customer service is also worth loving, thanks to the passionate team behind the truck that has a deep love for waffles that shows in every single waffle that they bake. 
>
Rice is one of the most popular and versatile ingredients the world over. It's no wonder it is so valued by so many people, it can be cooked in so many ways, into so many dishes, and can even just be used to complement a larger dish.
However, if you've ever wanted to see dishes that make rice the star of the show, then you need to pay Flippin' Rice a visit. Try out their Yang Chow fried rice, or their adobo fried rice which are lovingly fried up with a whole host of sauces, spices, and extra ingredients such as meat and vegetables. 
This truck takes Asian fusion even further, by crafting dishes that are filled with simple but satisfying flavors that will have you salivating whenever you think about them for many more years to come. 
Everything on the Flippin' Rice menu is made with fresh ingredients, so you can be sure that you are getting a flavor experience that is good for you, and that will satisfy every corner of your mouth.
>
The Canadian favorite of poutine makes its way to Arizona thanks to this incredibly popular food truck. Ever tried poutine before? Boy, are you in for a treat! This food truck is definitely your best port of call for your first time. 
There are so many different ways that you can have your poutine when it is made by the pros in this truck. Want to try classic poutine as it is supposed to taste? Try out their classic option. Want some extra flavor and texture? Try the pulled pork poutine, bacon poutine, or fried chicken poutine. 
Poutine makes for a delightfully simple dish with only a few ingredients, but masses of flavor piled atop a bed of crispy and fluffy french fries. It is definitely a dish that you should make a point of trying at least once in your life. 
>
A baked potato piled to the brim with fresh and tasty ingredients is a sure-fire way to create a fantastically fulfilling meal. And this is definitely well known by the staff of Later Tater who specialize in taking baked potatoes to the next level of glory, wonder, and pure amazement. 
This truck is wonderfully run by the team behind it, who create fantastically flavor-filled potatoes that delight the hundreds of customers that they serve every single day.
They've very quickly become local legends, thanks to their amazing commitment to their craft and to delivering the best service possible whenever possible. Head on over to their truck today to see exactly what we mean, and how amazing a good baked potato can really taste. 
>
Fried chicken and waffles. Could there be a more simple but heavenly combination? We think not. And so does Mr. Wonderful, whose famous food truck specializes in combining them together to create wonderful food for you.
And it's not just savory waffles that Mr Wonderful focuses on serving. They also serve a number of sweet waffle treats, such as oreo-flavored toppings. 
If you need food that is incredibly simple but will also fill you up perfectly, you definitely cannot do better than this amazing and popular food truck, it is full of great delights that will give you exactly what you need.
To Conclude
We hope we've managed to get your mind going with some of the best food truck options in Mesa. There is so much out there to discover, and you'll likely find something good no matter where you turn.
We can guarantee that at least one of these food trucks we've listed above will have exactly what you are looking for, and will become a new favorite amongst you and your friends. 
And make sure not to limit yourself just to what we have put on this list. There's a lot out there waiting for you to see, and you may just find the next big food truck thing waiting for you!
Frequently Asked Questions 
What Is A Good Food Truck Menu?
A good food truck menu is one that has plenty of options and variety but doesn't have too much. A menu that is overstuffed can very quickly become overwhelming for customers, which can put them off from a food truck. 
The menu should also be fairly priced, as extortionate prices can be very off-putting for some.
How Can I Make A Food Truck Stand Out?
The best way to make your food truck truly unique amongst the crowd is to ensure that you have a unique selling point. Do you have a unique sandwich recipe that you want to show off? Make sure to hone in on that! 
Where Are Food Trucks Most Successful?
Food trucks see the most success in larger areas with a more sizable population. This is why areas such as Orlando Florida, Portland Oregon, and New York City are so good for food trucks.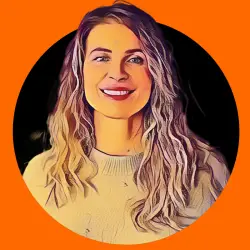 Latest posts by Denise Zanman
(see all)