When it comes to food trucks, Miami is one of the most exciting places to be. As dining trends come and go, food trucks are one trend that Miami doesn't seem to want to let go of – and we can really understand why!
Miami has a wonderfully vibrant mix of cultures. In turn, this translates into a number of bold and varied cuisines on offer. Whether you're looking for innovative fusion food that marries two bold cuisines together or traditional dishes that have been passed down through the generations, Miami has a food truck for you.
Below, we've listed the most amazing food trucks in Miami. From small and hearty family-run businesses to trucks owned by renowned chefs looking to explore new styles, and everything in between, we've covered all bases! Check it out. 
>
We just had to kick this off with the renowned Ms Cheezious. If you notice the bright turquoise truck, you need to stop by for a bite! They serve up top-quality American classics such as sandwiches and waffle stacks. 
We absolutely love the grilled bleu and bacon sandwich. However, the Frito pie melt is also to die for! If you stop by this truck with some friends, we recommend getting a few different dishes to share – you won't regret it! Their whole menu is indulgent and delicious.
>
Chef K Provisions have an extensive menu with such a variety of food that everyone is certain to leave feeling satisfied. The Chef, Kevin DeLuca, has been recognized for his distinctive culinary creations, drawing inspiration from a number of worldwide cuisines. 
We love ordering his grilled steak made up of certified Angus beef. It is the best steak you'll ever purchase from a food truck! However, if you want to hire a food truck for an event, Chef K Provisions will customize their menu to fit your desires. 
>
When it comes to food trucks, taco joints are quite common. However, this one really sets itself apart from the rest. If you're looking to satisfy your craving for Mexican food, but you fancy something a little different, you need to check out Twice Butter. 
Here, you will be able to find a huge range of Mexican-fusion food that will satisfy even the pickiest of your friends. We absolutely love the truck's namesake burger. It comes with bacon, butter, chipotle, and provolone – we know, it sounds amazing, right? 
>
This truck may be one of South Florida's newest, but it definitely competes with some of the veterans on this list. If you're a fan of sliders and smaller bites, you will not be disappointed by the food at 3-0-Slide. Saying that, if you're looking for a larger meal, you can order a few sliders for a discounted price! 
The food at this truck is made using only the freshest quality ingredients and completely original recipes. Whether you love simple and classic beef sliders or you fancy trying something a little bit different, the guys at this truck have got you covered. 
>
Tracking down your favorite food truck can sometimes really take the fun out of the experience. In the case of Caja Caliente, you don't have to do that! This truck is permanently situated in Wynwood.
The food produced by this truck is incredible. It does cost a little bit more than the others on this list, but their Cuban-style tacos are completely unrivalled (at least in Miami). They also have chairs out front, so you can relax and spend some time with your friends. If you're looking for a dining experience that is somewhere between restaurant and street food, this truck should be your go-to. 
>
This truck is a collaboration between two chefs, David Shipman and Michelle Duncan. These chefs are well-established and known to be incredibly talented. As a result, it serves up some of the most delicious, unique, and innovative food in Miami. Considering the quality, the food here is also a steal! 
If you visit and you fancy going all out, you need to try the truffled burger. It comes with quail egg, red pepper, truffle oil, and goat cheese. It is so decadent and indulgent that you will likely need a lie down afterwards!
>
If you have never been to Tornado Food before, you are missing out! This truck focuses on Middle Eastern cuisine. It produces some of the most flavorful, light, and varied food that you will get from a food truck in Miami.
The best thing about this food truck is that the menu is completely customizable. We recommend getting their chicken or beef shawarma and loading it with your favorite veggies and sauces. We love their tahini and their signature hot sauce, but there are loads more on offer! 
>
We all know how hot Miami can get. What could be better on a boiling day than a generous portion of homemade gelato? The guys behind HipPoPs really know a thing or two about gelato. In fact, their ice cream will transport you to the beaches of southern Italy!
Whether you like to keep things simple with some classic vanilla ice cream or you love trying out innovative flavors and toppings, HipPoPs have got you covered. We love their salted caramel brulee flavor, dipped in caramelized pecans. 
>
If you're looking for innovative Mediterranean food, you will not be disappointed if you visit Moty's Grill. The guys at this truck definitely serve the best falafel, shawarma, and kebabs in Miami. Don't believe us? After one visit, you'll be convinced! 
If you visit, you have to order the Bomb. This consists of falafel, chicken shawarma, and French fries in a pita – sounds amazing, right? If so, you can check out Moty's Grill at Haulover Park on Tuesdays, Pelican Harbor on Wednesdays, and Deerwood Park on Thursdays. 
>
If you're looking for a food truck that will line your stomach in preparation for a night of merriment and fun, Taqueria Los Chilangos. Unlike a lot of food trucks, this one is also open during the off-season!
We love the authentic tacos from this food truck. They are super filling, messy, incredibly flavorful, and are just perfect as a late-night bite. You can find these guys at 640 NW 12th Avenue. Don't let the long queue put you off, it's definitely worth the wait!
>
If you're looking for some American comfort food that is bursting with flavor, look no further than Latin Fixin's. The Latin fusion cuisine on offer at this food truck is completely unrivalled in Miami. From top-quality tacos to brisket sandwiches, Latin Fixin's has got you covered. 
We love ordering the Pollo Saltado Sandwich (chicken, flambe tomatoes, onions, cilantro, potato sticks, and cilantro-jalapeno sauce). They also have amazing breakfast tacos on offer if you need a morning bite. 
>
The guys behind El Rey de la Fritas now own four brick-and-mortar restaurants in Miami. However, if you spot their big yellow food truck making its way across the city, you need to check it out. 
Admittedly, the food truck doesn't boast the range of options available at the restaurants, but the menu is still pretty impressive. The truck focuses on serving top-quality, handmade Cuban burgers. 
>
We love this food truck, and not just for its very clever name. This truck is run by a loving family who has brought their passion for Lebanese cuisine to the streets of Miami. They also have a huge focus on customer satisfaction.  
When we visit we enjoy ordering the super aromatic shawarma pitas. They also serve up some wonderfully light and refreshing Greek gyros. As such, there should be something for everyone!
>
For somewhere with such glorious weather, it feels odd that Miami and South Florida lack BBQ food. If you're craving some smoked meat and delicious sweet and tangy sauces, you need to check out the King of Rack's food trucks. 
As the name suggests, the famous dish at this food truck is the baby back ribs. They are cooked super slowly and served with creamed corn. However, we also love ordering the pulled pork tacos. 
>
This food truck brings together a large range of the nation's favorite foods and cuisines. The Bohemian Kitchen produces food that boasts a rich tapestry of flavors that is unparalleled. It is also colorfully painted by local artists, so it is definitely a must-visit! 
Their menu changes quite frequently, so don't get too attached to any particular dish! However, when we visit with friends, we love ordering a range of their snacks and appetizers to share.
>
If you're a caffeine fiend, and you're on the hunt for your next fix, you need to check out the Naughty Coffee truck. Thanks to its adorable appearance (a teal 1972 Volkswagen bus), it is hard to miss! 
Their specialty coffee is some of the best in the city. However, it is also perfect if you enjoy freshly-brewed tea, or you need a pastry fix to get you through the day. This is our go-to when we're in the Brickell area. 
>
If you like Colombian fast food, Monster Burger will not disappoint. They serve up the best flame-broiled beef in Miami! Every dish is absolutely bursting with flavor and is made from the freshest ingredients. 
If you go, be sure to try out their trademark Monster sauce. You can find the truck at the ArtsPark every Monday from 5:30 to 9:30 pm. Be sure to keep an eye on their social media to ensure that you don't miss out!
>
If you're visiting Miami as a tourist, and you fancy stopping by a food truck that can give you an authentic taste of Miami, Don Mogongo is the place to go. Mofongo is a smashed-plantain Caribbean delicacy mixed with chicharrones and garlic sauce. 
If that isn't to your tastes, they also serve chimi (seasoned beef on a bun), and other native dishes, such as grilled churrasco with onions and tostones. If you want to try something different, this food truck is perfect. 
>
If you're a lover of seafood, you absolutely need to check out the Fishology food truck. This truck focuses on providing fresh seafood to the masses. They use locally sourced fish and harvested varieties from different oceans and fisheries. 
They serve up some of the most innovative fish dishes you'll find in Miami. Think mahi-mahi sandwiches, salmon tacos, shrimp lobster rolls, and tuna ceviche – all from a food truck! Their menu changes according to the seasons, so be ready to try something new!
>
Finally, we had to include Tumbao Buns. Tambao Buns marries Asian tradition with Latin flavor to create a wonderful dining experience. Their bao buns are so rich and flavorful, and they make for the perfect bite whilst you're on the go!
If you're a foodie, this food truck is a must-visit! We absolutely love the orange chicken bun, however, their bun stuffed with fried salmon and drizzled in bold cilantro aioli is also quite special. Essentially – every item on their menu is top-notch. 
Final Thoughts
Miami is such an incredible place. It has warmth, fun, beauty, and a huge range of wonderful and innovative food on offer! What more could you want? We hope that this list has inspired you to get out there and give some new cuisines a try. 
Just remember – always make sure to keep an eye on your preferred truck's social media to ensure you don't miss out. Likewise, always arrive early! These food trucks are incredibly popular and will absolutely sell out on busy days. We don't want you to go hungry!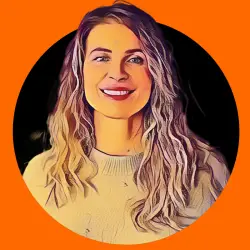 Latest posts by Denise Zanman
(see all)