Food trucks are starting to gain popularity all over America. In Oakland, there are dozens of amazing food trucks that sell incredible food and have a loyal customer following.
If you're not sure what a food truck is, it's a mobile kitchen that sells delicious food from the back of their vehicle. They usually serve up some type of fast-food-style cuisines such as tacos, mac n' cheese, and sliders. The best part about them is they can be found pretty much anywhere in town at any time. 
We've rounded up some of our favorite food trucks in Oakland for you to discover!
A customer came and said I want to have it all. This is what he got. He got it ALL. pic.twitter.com/JDXML9P6Qu

— RoyalEgyptianCuisine (@EgyptianCuisine) January 15, 2022
>
First on the list is Royal Egyptian Cuisine. 
Royal Egyptian Cuisine makes some of the best shawarma in Oakland. They serve traditional chicken and beef shawarma, with other Egyptian classics such as lamb gyros, and beef gyros. For any vegetarians and vegans, don't fret — they also serve incredible falafel gyros. 
If you're a fan of shawarma and can't decide on what to get, then why not try the Have It All platter? It's a sample platter, which has a bit of everything from the menu. It's a fan favorite because all the food at Royal Egyptian Cuisine is unbelievable! 
If you find that the menu isn't for you, that isn't a problem. At Royal Egyptian Cuisine, they're happy to take food requests. If you're a vegan, and you want to try a different dish, just ask!
>
Taqueria Sinaloa sells some of the best Mexican food in all of Oakland. They have dozens of loyal local Oaklanders who visit the food truck weekly, for their fix of remarkable Mexican food. 
On the menu, burritos and tacos are known to be the best dishes. However, if you want to try serious Mexican food, this is also the food truck to follow. They serve very unusual dishes, such as Cabeza, which is a cow's head! If you're not too keen on a cow's head, then don't worry, they also sell plenty of chicken!
>
Kenny's Heart and Soul — without even knowing what cuisine they sell, you already know it's going to be incredible.
So, Kenny's Heart and Soul sells classic food, which heals the heart and heals the soul. Yep, this truck sells everything from mac n' cheese, fried chicken wings, to barbecue pork ribs. They have great side options too, like spicy barbecue beans and collard greens. 
If you thought that a food truck can't sell great menus and great desserts, you're wrong — Kenny's Heart and Soul sells unbelievable pecan pie, sweet potato pie, and peach cobbler. 
Yep, it doesn't get more American than that! 
>
This is one for the vegans! 
No Worries Filipino Vegan Cuisine sells some of the best vegan food in all of Oakland. It's pretty expected that vegans and vegetarians get annoyed with other food trucks, who don't host any vegan options. Well, no more worries, because this truck is a vegan's dream! 
At No Worries Filipino Vegan Cuisine, you can find great dishes like adobo. Adobo is fried soy chicken, with eggplant, bay leaves, garlic, and vinegar. There's also lumpia. That's soy beef, with shredded cabbage and peas, rolled into rice paper — and then, deep-fried! 
Even if you're not a veggie, No Worries Filipino Vegan Cuisine sells some great food that everyone should discover! 
>
Powered By Pork sells some of the best Vietnamese food in all of California, not just Oakland!
All the dishes at Powered By Pork are incredible, if you've never tried a Vietnamese taco, then it might just be your new favorite dish. The tacos with carnitas contain a hoisin sauce, and it's packed with pickled vegetables. The chicken salad is like no other chicken salad in Oakland, it contains bamboo shoots and mung beans, and it is insane! 
Another great aspect of Powered By Pork is that they have a catering license. That means if you are a fan of the food, you can hire the company for your next event. 
If you're worried about dietary concerns, don't be! They cater to vegetarians, vegans, and gluten-free. They also cater to those who have nut allergies. 
>
Sassafras Seagrass not only has the coolest name in Oakland, but they sell some of the most incredible, and diverse food. 
Truly, Sassafras Seagrass sells everything. They have classic grilled cheese sandwiches and sweet potato fries, which is an American staple. However, they also serve salmon sashimi nori hand rolls, which is an impressive Japanese dish! Oh, they also served lamb sliders, so it's the perfect food truck for fussy eaters! 
Most of the ingredients used are organic, and it's a stance that Sassafras Seagrass is truly proud of. Plus, they accept debit cards, so no need to have cash! 
>
What's more American than a good old fashioned barbecue? 
At Burnt Ends BBQ, their motto is "BBQ, with a modern twist." 
They definitely live up to their motto, because they sell some of the best BBQs in all of Oakland! We're not exaggerating, at Burnt Ends BBQ, they smoke all the meat for at least 18 hours, to make sure the flavor profile is insane! 
Then, the BBQ is topped with fresh slaw. The truck has its own secret recipe for the slaw, but we know that it's made with vinegar, instead of mayo. This pairs with the BBQ amazingly, as it adds a great tang to the barbecued meat! 
The best thing about Burnt Ends BBQ, though? You can get freshly baked brioche rolls to pair with the barbecued meat, yep, it's an American dream. 
>
This food truck sells tacos for an incredible value. At El Jalisciense, they sell three loaded tacos for under five dollars. Don't think that the low price means that the quality is poor, because that couldn't be further from the truth. The tacos are packed full of flavor, and all the ingredients are fresh.
You'll probably notice that there's also a line at El Jalisciense, but that's because they serve unbelievable food. Ask any of their loyal customers, who are probably waiting in line! 
Summary 
So, those are eight incredible food trucks that are found in Oakland, California. These are some of the best food trucks in Oakland, so be sure to go and discover them for yourself!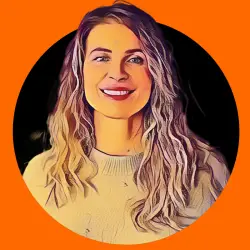 Latest posts by Denise Zanman
(see all)