The great Oklahoma City is known for many things, especially its cowboy culture, and this is something that draws in people from all over. But as well as this, we can also appreciate the great food Oklahoma City has to give. 
In the US, food trucks have been growing in success all around the country, not only for their convenience but because we get to acknowledge the food which that state loves. Oklahoma City is another city that loves its food trucks, having many to choose from.
That is why we have come up with this list of Oklahoma City's most amazing food trucks to help you explore the wonderful food of this city.
Oklahoma City's Amazing Food Trucks
>
Just Desserts OKC is the perfect food truck to visit if you have a sweet tooth. This family-owned business doesn't only prepare delicious desserts, but they are also diverse, supplying vegan and gluten-free options too.
From your classic ice cream to funnel cake, Just Desserts OKC has everything a person could need. This is the kind of dessert you cannot get from a supermarket. You don't want to miss out!
>
Another much-loved food truck based in Oklahoma City is That Pie Truck which is simply as described. Find the freshest pies this city has to offer including apple pie, coconut cream, and many more. Every pie here is handmade, achieving pastry that is perfectly crisp and filling that is beautifully flavored.
>
Treat yourself to some great all-American cuisine with Hot Dog OKC. This is the food truck you need in your life if you are looking for comfort food to make you feel good. It is the simple things in life that make a big difference, and this can be said so for this food truck.
Indulge in hot dogs made beautifully by Hot Dog OKC and satisfy those cravings. Whether you want your hotdog plain with ketchup and mustard or want it filled up with onion, cheese and jalapenos, Hot Dog OKC will be there to serve you.
>
The next food truck to make the list is Blue J's, Rollin' Grill. They make it known that they are proud to be an American not only by the classic US food they serve but from the red, white, and blue covering their van. With burgers, hot dogs, mac and cheese, and plenty more, Blue J's Rollin' Grill is a truck worthy of eating from.
>
Big Truck Tacos is a food truck delivering the best authentic Mexican dishes. From tacos to burritos to salad, Big Truck Tacos has the skill to turn these authentic cuisines into something unique and delicious. Only here can you receive the best Mexican Oklahoma City has to offer as well as a great environment.
>
Another amazing food truck to make it on our list is Babalu Cuban Latin Cuisine. Here, you can be guaranteed authenticity, flavor, and great service.
As this food truck is known for selling sandwiches and small bites, Babalu Cuban Latin Cuisine is best visited if you are looking for a quick, light snack or a lunch. After trying the food from this establishment, you will fall in love with how they can incorporate cultural delicacies into everyday easy dishes.
>
Taste of Soul Egg Roll is known for being Oklahoma City's first egg roll cart as well as being known for its fantastic taste.
This food truck puts a lot of soul into the things they cook and the end result is nothing but exceptional. Not only is the taste beautiful but the presentation is brilliant too. A Taste of Soul Egg Roll, you will be greatly satisfied and happy with the environment.
>
You cannot go to Oklahoma City without acknowledging their cowboy culture and history, so it only makes sense to incorporate Cowboys and Angels Chuck Wagon into our listing.
Since 2018, this food truck has been cooking up some of the best-fried dishes and satisfying customers from all over. Whether you choose to have fish or a chicken-based meal, this food truck will get the job done.
>
Chick N Wangs is another family-owned business producing plenty of mouth-watering food for all to indulge in. Whether you are desiring their Hot Wangs, Chick N Wangs or Fried Okra, Chick N Wangs will meet your needs. Fall in love with the wholesome and flavorsome dishes from this food truck.
>
Our final choice to make this list is Contrabandz Ice Cream Lab which is another one perfect for those with a craving for all things sweet. Just by the name alone it is easy to assume this food truck is a mediocre ice cream truck but this is in fact so much more. Here, you will be served much greater than the basic ice cream. 
These desserts are drowned in ice cream, whipped cream, sauce, held together in a sweet wafer. Choose from some of their options such as Red Dirt Road and Overload and be blown away by this extraordinary ice cream truck. If you are wanting a dessert with a twist then check out Contrabandz Ice Cream Lab.
Final Thoughts
In this article, we have explored 10 of the amazing food trucks of Oklahoma City. The food truck business is an industry that will forever grow because of the uniqueness that it holds, its diversity and convenience, so it only makes sense to visit the best food trucks out there.
Oklahoma City is one location home to some of the best food trucks which we have listed above. After visiting these food trucks, you will not only fall in love with the food but also with Oklahoma City itself.
Whether you are craving international cuisine, something light, or something sweet, Oklahoma City's food trucks will be there to serve!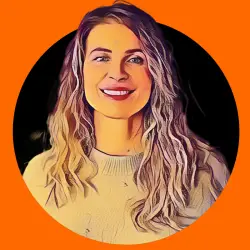 Latest posts by Denise Zanman
(see all)