Omaha is a truly great city to explore. In particular, it has a great up-and-coming culinary scene. In fact, many Omaha locals would argue that the Reuban sandwich was actually invented in Omaha (sorry New Yorkers!). 
Whilst food trucks might not be the first thing that comes to mind when you think of Omaha, the food truck scene here is actually quite impressive – and growing by the day! From authentic Mexican cuisine to some of the best and freshest fish dishes in the city, the food trucks of Omaha will definitely surprise you! 
If you're looking to explore what the chefs and small businesses of Omaha have to offer, check out the food trucks listed below. Whether you're a fan of super indulgent all-American style food, or you enjoy a light Mediterranean bite for lunch, we've got you covered.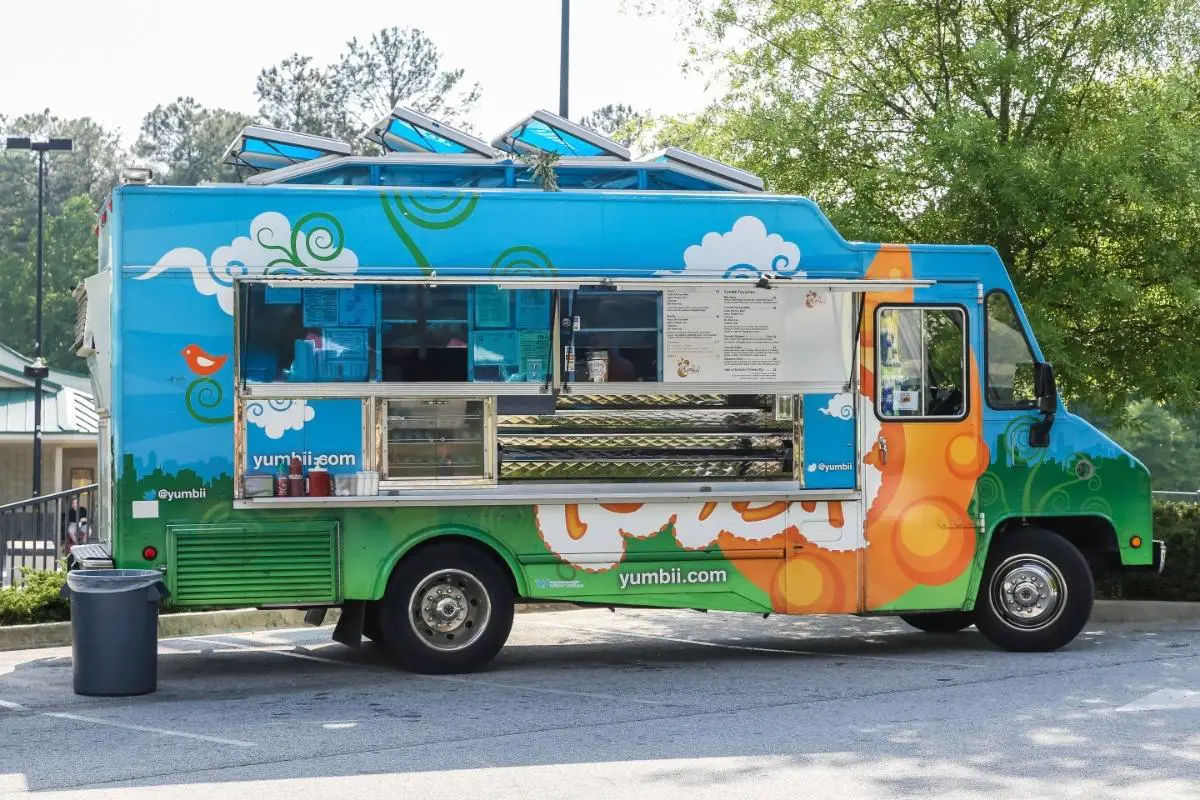 >
If you're looking for a spot in Omaha that will satisfy all of your sno-ball needs, the New Orleans Sneaux food truck has got you covered. If you don't already know, sno-balls are made from super finely shaved ice that has been flavored with syrups. They are the best way to enjoy a sweet treat on a hot day!
This food truck has a huge myriad of flavors available. From super subtle and delicate varieties like the Georgia peach to hugely bold and bright flavors like the strawberry daiquiri, this food truck has an option for everyone – even the pickiest of eaters! 
>
We just had to include Maria Bonita in this list. If you're looking for super authentic Mexican food, this food truck will become your new favorite hot spot. This family-owned business is award-winning, having one Omaha' Magazine's Best Food Truck title!
Whether you want tacos, empanadas, or nachos, this food truck has got you covered. In fact, every item on the menu is delicious! Thanks to the team's experience, every bite is a veritable explosion of flavor. 
>
If you're tired of eating overly processed foods, you need to check out the Big Green Q food truck. They will restore your faith in BBQ food! They serve wonderful dishes that are full of local ingredients that are totally antibiotic-free. 
In fact, everything about this food truck is super eco-friendly. They run solely on natural gas and use locally sourced wood to cook every dish. As a bonus, their food is absolutely delicious! If you visit, we recommend trying the Wagyu beef. This is a food truck that is well-worth supporting. 
>
We know what it's like to be hit with a comfort food craving, and we can assure you, no food truck in Omaha can satisfy such a craving as the Mosaic Pickle can. The menu is composed of all of the best Mexican and American-style dishes. 
This food truck is a favorite amongst locals. Whether you're a lover of spice or indulgent all-American classics, the Mosaic Pickle can sort you out. When we visit, we absolutely love the adobo chicken quesadilla. 
>
You haven't had an amazing taco in Omaha until you've visited the guys at the Voodoo Taco food truck. Their menu serves up the most flavorful Mexican-Cajun fusion food available in the area. In fact, they were counted among the Best of Omaha Tacos in 2017!
If you're a foodie in Omaha, you need to check this one out. The flavors produced by Voodoo Taco are mouth-wateringly delicious. If you visit, you simply have to try the Mahi fish. However, if you fancy branching out, you could try the alligator!
>
Java Daddies is the perfect spot for all caffeine enthusiasts. This coffee shop on wheels not only produces some of the best coffee in Omaha but also some of the best customer services too! You will feel all the comforts of a cosy coffee shop… but on the road!
In addition to a huge range of specialty coffees, the guys behind Jave Daddies also serve up a huge selection of hot teas and hot chocolates. If you fancy a snack whilst you're there, you need to buy one of their locally sourced baked goods!
>
Don't let the name put you off – the guys behind this food truck are incredible when it comes to customer service. If you're a big fan of super juicy and indulgent shellfish, this food truck will be a perfect match for you. 
In addition to having some of the most flavorful shrimp dishes we've ever tasted, the sides at this food truck are truly awesome too! If you visit, you need to order a side of the crispy parmesan fries. 
>
If you're a keen carnivore, the folks at Sauce Bosses BBQ have got you covered. They are all about quality meats! In fact, they work closely with local farmers to obtain grass-fed beef and pork to ensure the best quality and flavor possible. 
Their menu is full of all of your standard BBQ dishes, and every single one is cooked to absolute perfection! As a bonus, these guys also offer a catering service, so be sure to keep them in mind for your next big event!
>
This food truck produces some of the freshest, most flavorful, and most satisfying eats on the go. If you like the idea of Mediterranean-Moroccan cuisine for lunch, you will need to check the Sahara Food Truck out. 
Every menu item is authentic and brimming with bold and robust flavors. They have a range of food on offer that will satisfy keen carnivores and veggie enthusiasts alike. We love their veggie samosas! 
>
The motto of this food truck is 'Eat Crepes, Be Happy', and we could not agree more! This food truck produces some of the best crepes in the area. Whether you love sweet or savory crepes, the guys behind Captain Blintz have got you covered. 
In fact, the crepes available at this food van are a work of art! As such, this food truck isn't really for the faint-hearted light eaters among you. However, if you're a lover of super indulgent treats, you will absolutely not be disappointed! 
>
Who doesn't love the comforting feel of food at a traditional English pub? If you visit this food truck, you will be treated like the queen! Their authentic English cuisine will transport you to the streets of London. 
We love the simple but comforting feel of this van – it is the perfect spot for a lazy weekend afternoon (especially if you had a few too many the night before). If you visit, you need to try the Cock & Dock (no, don't worry, it's not dirty) – a super delicious fish and chips dish with an American twist. 
>
We know that the food produced by food trucks can often feel a little too heavy. If you're looking for something a little bit lighter and more refreshing, The Gyro Shack is the perfect spot for you. 
These guys bring healthy Mediterranean dishes to the streets of Omaha. All of their ingredients are farm-fresh and locally sourced. Their dishes are also appropriately sized, so you won't feel as if you need a nap after finishing one! In fact, this truck is perfect if you need a lunchtime pick-me-up. 
>
We know that food trucks with a vegan focus can be tricky to come by in Omaha. Whether you're living a strict plant-based lifestyle, or simply want to dip your toes into plant-based cuisine, you need to stop by the Attack-a-Taco food truck. 
This truck is proof that vegans don't have to miss out on great flavor. The owners, Durga and Antonio, rely on naturally rich and bold flavors to give their dishes a wonderfully full-bodied taste. You definitely won't miss the meat or dairy when trying their food! 
>
If you're an avid cheese fan, you will definitely not be disappointed upon a visit to The Cheese Life food truck. The menu at this truck is absolutely chock-a-block full of innovative, decadent, and indulgent cheese dishes. 
Whether you're a pepper jack kind of person or you would happily take a bath in mac and cheese, this food truck has a dish for you. If you visit, we highly recommend that you try their pizza grilled cheese – it's two of the best meals rolled into one! 
Final Thoughts
Omaha might not be the first place that comes to mind when you think of food trucks. However, we think that this list has proved to you that Omaha has some incredible street food potential! We hope that this article inspires you to get out into the city and see exactly what culinary treats it has to offer!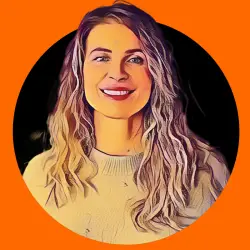 Latest posts by Denise Zanman
(see all)