Whether you're a local to Phoenix or a tourist just stopping by, you're going to want to try some food from some amazing food truck companies. Phoenix is home to many of them, each offering different choices such as light bites, artisan-style meals, or quality hot beverages. 
If you're looking for a particular cuisine, Phoenix is sure to have it! Check out our food truck guide below. 
>
Artisan style ingredients and food made to order come together to make delicious, gourmet meals for this food truck business. Cheese out! Only deal with the best, and once you try their Cool Chick melt or Bell Bottoms burger, then you're sure to agree!
Cheese Out! list their location on both their website and instagram, so you can always keep track of where they're going to be. 
More details can be found on the website. Click here for more. 
>
Modern Tortilla specializes in tortillas with a twist! At this food truck you can mix and match some amazing food combinations to create the tortilla you always dreamed of. At Modern Tortilla, you will find 21 different toppings, 3 different types of tortilla, and 4 different types of meat! 
And that's not all! At Modern Tortilla they also sell signature meals like the El Ranchero, plus tacos, quesadillas, and burritos! At Modern Tortilla, there is something for everyone. 
More details regarding food truck locations can be found on the Modern Tortilla website. Click here for more.
>
Most people consider biscuits to be a side dish, but not the creative minds behind Biscuit Freaks! Here, biscuits take center stage – and boy, do they shine! 
Biscuit Freaks offer an eclectic menu, including our favorite Fuego Freak biscuit. Each biscuit is made from scratch and has a unique taste. Once you have one, you'll want to try another, and another, and another! 
You can look on Biscuit Freaks' Instagram page (linked above) and their website for details on upcoming times, events, and locations. Click the link here for more. 
>
Have you really been to Phoenix if you haven't tried a delicious pizza from the Pizza Arno food truck?
The pizza at this amazing food truck company is unique because it is made using Tuscan flatbread as its base and a variety of different sauces, which makes for both a delicious meal and business plan. We recommend trying the tasty Southwest Supreme, or our favorite Dolce e Piccante Pizza. 
You can find more information about their locations and events on their Instagram page and website. Click here for more! 
>
Who doesn't love pretzels? Especially when they come from Mustache Pretzels' very own food truck! As you might have already guessed, these pretzels are mustache shaped! They sure bring a lot of fun to snacktime, as you can see just by looking at their Instagram page (linked above.)
You can find more details about Mustache Pretzels' food truck location on their website. Additionally, Mustache Pretzels offer catering services, so you can bring the fun directly to you! 
>
Say hello to Phoenix' favorite Snowy Churro food truck! This amazing food truck business offers a wide variety of churros, so you can try something different every time this food truck is in your area. This is next level confectionery that you'll be thinking about long after the food truck has closed its window for the day. 
We recommend trying the churro bites or the 10'' filled churros – you won't regret lining up for it in those long lines at the food truck – The Snowy Churro is worth every bite. 
Click the link here for more on The Snowy Churro, including upcoming locations. 
>
You won't be hungry for a long time after eating one of these loaded dogs. These artisan-style, gourmet hot dogs are packed with a variety of ingredients that'll fill you up for the day! You won't regret tucking into a Chicago Style Loaded Dog, and of course there's always the classic, signature Sriracha Dog that never disappoints. 
Loaded Dogs regularly update their facebook page for times and locations, so make sure you check that out by clicking the link here. 
>
Bring back memories of your favorite pasta nights with the Saucy Pasta food truck. This business makes their pasta and sauces entirely from scratch, and it results in some seriously amazing food. Try their Alfredo pasta bowl if you don't believe us!
Saucy Pasta offer a catering service as well as operating a food truck, more details of which can be found on their website. 
>
Nobody's doing food trucking like Hibachibot. This truck can be recognized anywhere, and not just for its iconic robot design (photo op, anyone?) Hibachibot boasts some amazing gourmet Korean BBQ food! And once you've tried their Gogi marinated tacos, we think you'll agree.  
Hibachibot pride themselves on being creative, and love to share their creations with the community. You can check out their facebook page for more details on events and locations,  we think you're going to want to! 
Click the link here for more. 
>
If you're in Phoenix, there's no need to worry about where your next coffee fix is coming from, Junkies Coffee Co. have got you covered! Junkies Coffee Co. offer a wide range of coffee with quality you'd be hard-pressed to find anywhere else (+ they also offer a range of cold drinks and food, too!)
You can find their upcoming locations and events listed on their website – and we highly recommend you do! Find out more by clicking this link. 
Final Thoughts 
So, there you have it! These are 10 different, amazing  food trucks in Phoenix that offer an eclectic selection of cuisines. Each food truck promises great ingredients, fantastic quality, and even better tasting food. What are you waiting for? Get yours today.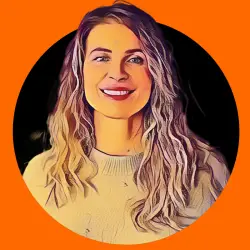 Latest posts by Denise Zanman
(see all)