San Francisco is a quirky, multi-cultural city where inclusivity is fundamental in the way it operates. The exciting mix of people that move to, and call San Francisco home, mean its food scene is just as exciting.
And everybody knows the best food is generally found in the streets, which is why food trucks can be found around every corner in San Francisco. 
We've been hard on the scent to find the best food, served by the people, for the people, in the most well-oiled food trucks around town, and we're now offering it to you.
Expect epic Mexican, perfect pizza, enticing Indian, fabulous Filipino, as well as the freshest seafood and Poke. This is the food of your wildest mouth-watering dreams and it's being prepared for you today – you just need to be in San Francisco to get it. 
>
If you're looking for authentic Mexican food with a Cali-twist, Cochinita is your digs. They are the only food truck in the Bay Area dishing up traditional Yucatan food and have gained a respectable reputation as a result.
Not only do they frequent a bunch of different markets and foodie hot spots all over the city, but they're also equipped and ready to cater.
Private parties, work events, weddings, whatever the event is that you're planning, Chocinita have got the food covered. The best way to keep up with where Cochinita has pulled the brakes on each day is their Instagram. But don't hang about as their IG has amassed 11,000 followers and counting – nothing this good can be kept a secret.
>
The Neapolitan pizza served out of Del Popolo's shipping container on wheels is something of a phenomenon. The word on the street is that Del Popolo makes the best pizza in the entire Bay Area, so to keep up with demand, they now run out of a bricks-and-mortar establishment as well as their O.G truck.
We guess it makes sense though, as Del Popolo makes all their authentic doughs and toppings by hand. Taking just 90 seconds to cook the perfectly crusted pizza, Del Popolo's pizza oven hasn't been slimmed down to fit in a food truck, the truck has been transformed to fit its furnace.
As hot as the container on wheels must get in the summertime, is as hot as their reputation around town. So, if you're in the mood for pizza, Del Popolo is the place for you.
>
Voted best food truck in the city by San Francisco Magazine, the Chairman's menu is Asian street food at its very finest. The Chairman made their name by way of their bao buns, which come two ways – baked/ steamed.
One sideways glance at their bun menu will have you chasing down The Chairman every chance you get. Tender pork belly, Karaage chicken, coca-cola braised pork, and crispy tempeh served with bitey pickles and preserves are as delicious as it sounds.
They also do a rice or seasonal greens bowl with the previously mentioned proteins generously portioned on top. Join the hype, follow them on Insta, see where they frequent, hunt them down, and get ready for the best bao bun of your whole dang life.
>
El Sur is another food-truck success story out of San Francisco that deserves your attention. Starting out as a lone wolf food truck serving homemade, home-baked Argentinian empanadas on the fly, El Sur is now an empanada empire of sorts.
Not only do they now run a beautiful, boutique cafe where the menu is strictly empanadas, but they also ship out their empanadas frozen across both California and Nevada.
Each empanada is made by hand, with the pastry being cut and crimped in a rough and ready Argentinian way. Of course, their beloved food van still frequents the Bay Area and is known to play caterer at specialty events too.
>
Paving the way for what Indian street food in the U.S has come to represent, Curry Up Now is a modern food company with a forward-thinking vision. Their menu is a delectable amalgamation of authentic Indian curries and snacky bites alongside classic Americana with an Indian twist and kick. 
Poutine, burritos, bowls, sexy fries, deconstructed samosas, whatever you thought you knew about Indian food, Curry Up Now is here to squash that.
Although they now have restaurants dotted about the country, the streets of the Bay Area are where it all started for Curry Up Now, and you can still hunt down their operational food truck in the area for a sweet and spicy mid-day treat. 
>
Is there a fresher bowl of food than a poke bowl? Poke has blown up in a big way in recent years as more and more people have turned away from fried foods in search of something fresher.
Bonito Poke can be found at 501 Howard st from Tuesday through Thursday for Lunch, and the Alameda Point Antiques Fair on weekends. The long-time locals behind Bonito Poke are ready to serve you generous portions of the freshest, Hawaiian poke with a chef-inspired twist. 
>
Every now and then a food truck comes along that stops you in your tracks to demand your attention. With multiple cuts of locally sourced meat rotating as they cook and drip their juices onto trays of potatoes below, it's safe to say Roli Roti is that kind of truck.
The cool thing about Roli Roti is not only can you buy their prime meat stuffed in a sandwich, but you can also buy it by the piece.
Picking up whole roasted chicken, porchetta, or pork knuckle to take home and revel in for days at a time is not the food truck norm, but we're certainly glad it exists.
Established in 2002 by Swiss master butcher Thomas Odermatt, Roli Roti is now a six-truck army that services the entire Bay Area every day, which makes your job of finding one that much easier.
>
Sam's is an old-school food truck that serves up the freshest Bay Area catch in a classic New-England style. Their famous creamed and brothy bowl of Clam Chowder is the best in town and should be the first thing you try at Sam's. Once you've got their classic out the way, the menu is takeout seafood as its very best.
Lobster rolls, fried shrimp buns, grilled shrimp wraps, Bajan fish tacos, traditional fish and chips, whatever seafood tickles your taste buds, you can find it at Sam's. Be sure to scope out the Instagram and website for their daily schedule, because Sam's van is a busy one, so catching him requires some prior planning. 
>
Seamlessly fusing Filipino-style meats with classic Mexican street food has given Senor Sisig a delicious point of difference, and in the competitive food truck world, a point of difference is everything.
So popular is Senor Sisig, they now have a high-flying fleet of food trucks dotted about San Fran and Oakland, with plenty of successful take-out-style eateries as well.
Burritos, tacos, nachos – you could be lulled into thinking this is just another run-of-the-mill menu, that is until you go and try what all the hype is about of course. They do catering, they have merch, it seems Senor Sisig does it all. But, with a huge following in the streets and on Instagram, it's also clear that they can keep up. 
>
Rounding out our food truck list on something irresistibly sweet, FK has invented a new way to dessert. Their frozen custard is a West Coast take on the favorite Midwestern treat that gives ice cream a richer edge with eggs. Scoops, sandwiches, bars, and bites, they do it all, and it is all very unique and delicious.
One of the big reasons why FK has blown up in such a big way is its risk-taking. Virtually inventing a new style of dessert is no mean feat and with their constantly updated menu being a playground for invention, where no flavor-pairing is off-limits, it's clear FK love to dessert on the edge.
If you're looking to sweeten up the palate and discover a new favorite dessert, FK is the place to do it. 
Summary
Hitting the streets in search of food is a feel-good means of eating. Going from strength to strength in the last ten years, the food truck industry, in itself, is now a thriving ecosystem where the new frontier of food is being forged, not yesterday, not tomorrow, but today.
By skipping on the service side of food, entrepreneurial foodies can keep costs low while dishing up delicious eats that can be enjoyed quickly and on the go. We hope you found some tempting food from this list that means around every street corner in San Francisco you'll have something new to taste and discover.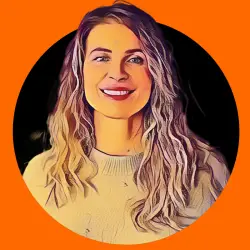 Latest posts by Denise Zanman
(see all)