There's certainly no shortage of great food around the Seattle area. Everywhere you look is a new and exciting eatery specializing in exciting and new foods that can delight the tastebuds. And this isn't just referring to the many restaurants in the area!
Walking around the Seattle area, you've likely come across numerous food trucks yourself. These mobile eateries have caught the attention not only of the culinary world but also the internet at large.
These trucks are often championed by young and enterprising entrepreneurs who are looking to bring exciting twists and experiences to the world of food.
However, with how many great food trucks are out there in the Seattle area, it can be very difficult to choose just one to eat at. We've witnessed countless arguments break out between friends choosing which food truck to buy from. 
If you're worried about that exact situation occurring to you and your friends, then make sure to read onward, as we are about to explore some of the absolute best food trucks in the Seattle area. There's a massive variety, so try to keep from salivating as you read ahead!
>
The mission statement of Matthew Lewis' humble food truck is to bring the flavors of New Orleans to the Pacific Northwest. This means that you can very regularly see him pulling up to Seattle, and serving his amazing food to droves of local customers.
Every single element of every single dish made in this truck is handmade. Matt himself even prides the truck on making its own mayonnaise.
You can truly taste the passion and love for the craft in every single bite of Matt's food. Every dish we tried had a sense of flair and a great warmth to it that evoked nostalgic memories of New Orleans-style food. 
Matthew Lewis has become something of a local celebrity within Seattle, thanks to bringing the great taste of New Orleans to the state.
And this clearly hasn't gone to his head. He still drives around his humble food truck and puts every dish together with care, love, and expediency. Matt is very personable, and loves to chat with the local people as they enjoy his food!
When you pay him a visit, make sure to try out the Jambalaya, or the Shrimp Po Boy. The Po Boy is a style of sandwich simply loaded with golden fried shrimp and plenty of vegetables to create a truly fulfilling sandwich.
>
Off The Rez is proud to be Seattle's first-ever Native restaurant and food truck business. Their food truck regularly makes the rounds around the Seattle area delivering food to customers who have simply come to adore it. 
And there's a good reason why people continue to go back to Off The Rez day after day. Their food is simply perfect.
It features a bold sense of flavor and personality that makes it easy to get stuck into multiple servings but is also made with fresh ingredients that are prepared with love and care so that you never have to feel guilty for indulging in a bit of Off The Rez goodness. 
Try out their braised bison tacos for an exciting taco experience the likes of which you've never tasted. And you can't visit Off The Rez without trying a frybread! Try both the savory and sweet options of the frybread to see just how amazing something so simple can be!
>
It's easy to stay up to date wherever Stacks Burgers ends up. They regularly post about where they are heading, either through their website or their social media channels, so you can always make sure that you can be there when they're nearby! 
If you're ever in the market for a deeply satisfying burger that is practically oozing with flavor and is packed with ingredients, then look no further. This food truck has certainly earned its name. Each burger is piled high with food so that every bite will leave you satisfied. 
And with options as exciting as the 'Bigfoot BBQ' burger, which has an incredible combination of ingredients, or 'The King', the perennial favorite that includes peanut butter and raspberry jam, you're certainly spoiled for choice!
>
It may be one of the simplest foods on the planet, but nothing matches the joy of grilled cheese. Well, apart from a grilled cheese that's stuffed with Manchego cheese, cured ham, caramelized onions, and a sunny-side-up egg! And this is just one of the many twists on the classic grilled cheese that this truck has to offer.
Make sure to check their socials to see where they end up, or simply visit their brick-and-mortar location in downtown Seattle if the truck is a little too far! 
When you visit this truck, we simply insist that you try out the delectable 'Bluesy Chick'. This sandwich makes perfect use of the bitter and tart taste of blue cheese to create a sandwich that is at once very mature but also very simple and satisfying. 
And if you want a more simple and classic grilled cheese, then you have to try out the original. It is stuffed with classically styled cheese that has a great sense of satisfying and nostalgic taste. And the bread is toasted to absolute perfection, with a sense of crunchiness, but also a satisfying softness that makes every bite a feast for the senses.
>
Bread and Circuses pride themselves on their ever-changing menu that always has something new to try but also features plenty of classic dishes that they have become known for. 
Easily some of their best dishes are their immense burgers, such as the Bunny burger, which features a vegan patty, lettuce, pickle, onion to name just a few ingredients, which are then sandwiched between a heavenly soft potato bun!
They also serve numerous sides to delight your senses, such as fries, onion rings, and Gnocchi Tots, which are made locally!
The focus of Bread and Circuses is definitely on creating classic flavors that have a perfect blend of nostalgia and modern excitement!
>
Ever wanted to try out a classically-styled Japanese food cart? Ever wanted to slurp down tasty ramen noodles served in a convenient form right in the heart of Seattle? 
Luckily, Midnite Ramen has made all of this possible!
This tiny little truck has big dreams and regularly serves out Japanese classics like Abashiri Kani Miso Ramen, which has a deeply satisfying flavor that will have you feeling fulfilled through the rest of the day, as well as dishes like Sapporo Miso Ramen, which is perhaps the most reminiscent of classically-styled ramen.
And make sure to visit this truck on a Friday, as on this day they also serve tasty Yakitori skewers which have a great smoky taste and make for a great pre-weekend treat!
>
100% plant-based is the name of the game for Dough Joy Donuts. Whether you are a practising vegan or not, there is truly something for everyone here, and plenty of exciting flavors to be experienced.
Are you rather cautious to try out a plant-based doughnut? Fret not!
These doughnuts taste just as good as any other classic doughnut you've tried before, and this is partly helped by the amazing array of toppings and flavors, such as cookies and cream, classically glazed, and chocolate banana. There is truly something for everyone and something for every taste.
Run by a passionate team of donut lovers who are always trying to find new ways to bring donuts into the modern age, you can depend on these guys to bring you a good time and to deliver you donuts that truly delight every single one of your senses.
And when they aren't operating their food truck, they are diligently working out of their Capitol Hill store location, so you always know where you can find them!
>
Bean Fish Taiyaki is helping to bring the little-known art of Taiyaki to Western shores! These adorable fish-shaped parcels of sweet goodness make for immensely satisfying sweet treats to be enjoyed a day in and day out!
And they've not just drawn massive attention from the people of Seattle who are enjoying their sweet tastes. Even back in native Japan, the food truck was featured on NHK TV. This is how you know that Bean Fish Taiyaki knows how to create truly traditional taiyaki that not only looks amazing but tastes just as good! 
Make sure to try out the Jiro, which is stuffed with classic red bean paste which has a soft and creamy taste and texture. And if you want a more modern twist, then try out the Princess Ichigo, which has fresh strawberries and Nutella! 
>
"The handcrafted pizza you dream about" boasts Wicked Pies Pizzeria's slogan. And it's certainly no lie. This is exactly the kind of pizza we've dreamed about. The kind of pizza we find ourselves salivating when thinking back to. Enjoying just one slice is never truly enough from this food truck. 
They feature an extensive menu not only of experimental twists on classical styles but also plenty of classic pizzas that you know and love made to absolute perfection.
For example, the 'Nice and Simple' pizza is simply loaded with stretchy mozzarella that looks just like the pizza you've always dreamed of. The combination of a slightly crunchy pizza base with soft cheese and tomato makes this pizza alone so heavenly.
And if you're a big Twin Peaks fan, then this food truck was basically made for you! With pizzas like the White Lodge, The Diane, and The Laura Palmer just to name a few. It's clear that the experimental style of the show has rubbed off on the owners of this truck, and extended down to their amazing pizzas.
>
Want some Vietnamese food? You simply cannot do any better than Mami Tran. This amazing food truck knows how to bring out the best flavors from traditional Vietnamese ingredients and serve up dishes that will delight every single one of your senses. 
The second you step up to the truck, you will be met with incredible smells that will instantly get your stomach rumbling, and get your mouth watering. 
Make sure to try out their fried egg rolls, which come in both pork and vegan options. And also try out the Vermicelli rice noodles for a more subtle but satisfying taste. Every single thing on the menus is made, by hand, by Mami Tran herself. So every bite is filled with passion, love, and pride.
To Wrap Up
So there you have it! Though there may be thousands of food trucks within the Seattle area alone, there are few that come close to matching the wonder and splendor of those we've talked about today.
So why not treat yourself and your friends to some of this delicious food, and see it all for yourself!
Frequently Asked Questions
How Much Does A Food Truck Make In Seattle?
Some of the most successful food trucks in the area have made upwards of $37,000 per year. On average, most food trucks in Seattle make $20,000 to $30,000 annually. 
How Can I Make My Food Truck Stand Out?
Make sure you have a great unique selling point. This will draw customers to you and will entice those customers to suggest you to their friends.
Where Are Food Trucks Most Successful?
Some of the areas where food trucks have seen the biggest boom include New York, Oregon, Florida, Houston, and Austin.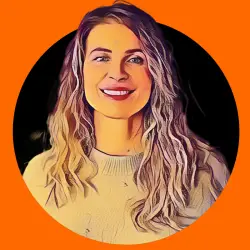 Latest posts by Denise Zanman
(see all)