Raleigh, North Carolina is not just known for stock car racing and its amazing art scene – it is also home to plenty of food trucks! Whether you're a local who has been living in Raleigh for many years, or you're a tourist just stopping by, you need to stop by a Raleigh food truck whenever you're in the mood for lunch!
 There are many great options to choose from, and so we've made a list of our top 10 favorite food trucks. Read on for some examples of amazing food trucks in Raleigh, North Carolina!
>
BBQ food just got better with CockADoodleMoo! This amazing food truck company serves up traditional BBQ food and gourmet sandwiches that'll have you searching for this food truck all over Raleigh again and again and again! 
CockADoodleMoo pride itself on serving all-natural, fresh, local ingredients, and it's not hard to see why. The results are simply delicious, and you only need to try the spicy chicken waffle or smoked dry rub wings to know what we're talking about. 
Check out this amazing food truck companies' Instagram (linked above) for more information, and don't forget to check out the website for a regular schedule! 
>
If you like French baguettes, delicious sausages, and secret specialty sauces, then you're going to love Baguette About It! This amazing food truck business specializes in tasty food and the long lines at their truck are testament to that. You only have to try their U Betcha baguette (or who are we kidding – any baguette!) to agree.
And if you're vegetarian – don't walk away from this food truck just yet. There are amazing options for you too – just try the Good Golly Miss Susan or The Imposter baguettes and you'll see what we mean. 
Check out the Baguette About It website for more details on the food truck schedule! Click here for more. 
>
You won't find any better burgers than the Dominican burgers at Berto's Chimis. Chimis are an iconic sandwich that is served all throughout the Dominican Republic, it is an extremely popular dish that has now officially arrived in the streets of Raleigh – and we couldn't be happier!
As for the Berto's Chimis menu, we love the La Mama De La Mama chimi, but we recommend trying pretty much everything on the menu! 
Berto's Chimis regularly update their schedule both on their website and Facebook page. You can also follow their Instagram page (linked above) to keep up with this amazing food truck business. Click here for the website. Click here for the Facebook page. 
>
Baozi Food Truck continues to impress with its Asian fusion food. This is a popular food truck that creates a delicious, eclectic menu by steaming bao buns and coming up with a variety of sides and fillings for the people of Raleigh to enjoy. You're going to want to get in line when the Baozi Food Truck comes around. 
The full menu, including our favorite crispy pork belly bao,  can be found on the Baozi Food Truck website. Click here for more details, as well as details on the schedule. The Instagram page can be found by clicking the link above. 
>
Lithuanian culture is shared with the people of Raleigh, North Carolina thanks to Baltic Bites. This amazing food truck business is the only Lithuanian food truck in America. It specializes in European cuisine, and you can find items like dumplings, smoked sausage, and chicken goulash on the menu. 
Baltic Bites is renowned for serving healthy, fresh, and tasty food, and you can find more details on their Instagram page (linked above) you can find details of their events, locations, and hours of operation listed on their website. Click this link for more. 
>
Their signature chicken shawarma attracts people from all over Raleigh, North Carolina, and beyond, but Abu Omar Halal Food Truck also provides many other amazing dishes, such as their tasty sandwiches. Best of all, all of their food is 100% halal! We recommend trying the falafel Arabi or the beef shawarma sandwich. 
Abu Omar Halal Food Truck started off in Houston and has grown the amazing business into many food trucks and restaurants across America. Click this link to find out more about their schedule. You can also find more information on the catering services they provide. 
>
Charlie's Kabob Grill On Wheels is an example of amazing Mediterranean cuisine. This food truck company specializes in homemade Mediterranean meals with a focus on making every dish healthy and delicious. We love their SU-SU Platter and think their Hercules Gyros is an absolute must-try!
This amazing food truck company also offers vegetarian and gluten-free options.
Not only does Charlie's Kabob Grill On Wheels run an amazing food truck with delicious foods, but they also cater at various events and can be found in different locations all around Raleigh. 
 Click here for more information on this food truck's schedule. 
>
If you want a healthy alternative to many unhealthy foods, but don't want to compromise on taste, then look no further than the Thymely Meals food truck.
This food truck business puts emphasis on delicious, whole foods that are also low in salt, sugar, and calories. Most of the dishes on their menu are gluten-free, and many of them are vegan. However, they can easily substitute chicken breast for some select dishes. 
There is truly something for everyone at this food truck. We recommend the herbed rubbed chicken and the stuffed yam! Find out more information by clicking this link. 
>
Valentino's Food Truck And Catering are committed to bringing a taste of New York to North Carolina. This wonderful food truck business specializes in delicious Italian food and has been serving the streets of Raleigh at various events and locations for many years.
Valentino's Food Truck And Catering also provide food for festivals, weddings, birthdays, corporate events, and a lot more!
We would recommend something from the menu, but you cannot go wrong with any food items from this amazing food truck company! 
Click here to see their schedule and more! 
>
Poblanos Tacos is an extremely popular food truck. It is a family-owned business that serves amazing Latin and Mexican cuisines. They love to keep it simple while still providing the people of Raleigh with delicious dishes, made only with the freshest ingredients. 
Poblanos Tacos is home to the ever-tasty Quesabirrias, which we cannot recommend enough. We also highly recommend you try their taco platter – trust us, you won't be disappointed! 
Poblanos Tacos update the schedule on a regular basis, and you can find it by clicking this link.
Final Thoughts 
And there you have it! Our top 10 examples of amazing food trucks in Raleigh. The next time you find yourself here for lunch, you have an eclectic selection of cuisines to choose from.
Are you in the mood for homemade Mediterranean dishes or a classic French sausage baguette? Raleigh has it all, and you'll never be stuck for meal options again!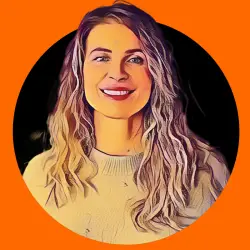 Latest posts by Denise Zanman
(see all)